Microsoft no longer has an 'app gap' problem on Windows 10 (unless you're using a tablet)
Windows 10 has seen bridges built, ports added, and PWAs published but is the app gap still a serious problem for Windows 10?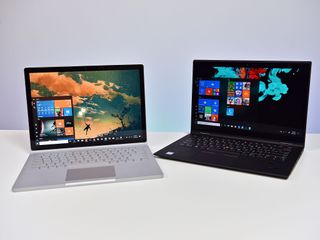 (Image credit: Daniel Rubino / Windows Central)
With rumors emerging that Android apps might be supported on Windows Lite, the topic of the app gap popped back into discussions around the web, especially among people attached to UWP development. Since its initial debut, the Microsoft Store (formerly the Windows Store) has seen development bridges built, progressive web apps rolled out, and apps from big companies brought to the store. As always, Windows 10 still supports Win32 apps and web apps. Web apps have become increasingly important as companies move their interfaces to PWAs and web apps over dedicated apps for each platform. With all these changes, it's worth asking if the app gap that has plagued Windows for years is still a big issue.
Developing for Windows desktops
While 2-in-1s and tablets have increased in popularity, the majority of Windows 10 users are on desktops. That form factor brings mice, keyboards, and the ability to use Win32 apps without having to worry about trying to touch small icons. Additionally, desktop users can use the full potential of the web whether they're using Chrome, Firefox, Opera, or the Chromium version of Edge. With these browsers come extensions, web-apps, and web-optimized content.
Windows 10 PCs have never struggled to deliver programs and apps to users sitting at a desk. Whether it's for gamers, corporate users, or casual users who need a web browser and a word processor, desktops have been able to deliver a solid experience for years. In fact, the success of classic desktop applications and people's reliance on the web is a large contributing factor to why native UWP development ran into issues. Companies like Adobe don't need to rebuild their suite of apps because users can still run them on Windows 10.
If you want to look exclusively at apps available in the Microsoft Store, the app gap has greatly improved over the years. I contend that the Microsoft Store is already the best desktop store for applications. It's behind multiple stores when it comes to gaming, but if you want to download a powerful or popular application to a desktop computer, I'd rate the Microsoft Store higher than the Mac store. In my analysis of the state of the Microsoft Store I pointed out that there isn't a direct competitor to the entire Microsoft Store but there are many stores that compete with segments of it.
The Microsoft Store has changed into a home for powerful apps
Regardless of where a user downloads an app, the bottom line is that the vast majority of desktop-centered applications are on Windows. There are some exceptions, like Final Cut Pro, but those are few and far between.
Microsoft is still struggling with tablets
Where the app gap gets more noticeable is in the world of tablets. Detach the top of a Surface Book or flip around a Lenovo Yoga Pro and you're faced with a much more difficult situation. Because tablets are centered around touch, using a classic application built for mice is more difficult. Take Spotify as an example. Spotify used the desktop bridge to bring its desktop version of Spotify to the Microsoft Store. Even without the store entry, Spotify was, and is, available to users who download Spotify directly from the company website or use it through the web. Spotify's official app is useable on a tablet, but the UI elemtns are small and geared towards mice. A similar issue occurs when watching YouTube through a browser and with a number of other apps and services.
As always, third-party developers have filled the app gap to the best of their ability. Spotimo is a touch-friendly version of Spotify and Xpotify can even play Spotify within Windows Mixed Reality. YouTube, SoundCloud, and a number of other popular services have third-party clients that are the best way to use a service on a Windows tablet. But that doesn't matter to many users. As much as I can, and do, use third-party applications regularly, the average consumer doesn't want to use MixPlay when they search for Mixer in the Microsoft Store. The same case applies to myTube, AudioCloud, Xpotify, Unigram, Huetro, and many more apps. I personally prefer all of those apps to their counterparts on the web or even Android, but many users don't care, they just want an official app. You can argue all day if that's a reasonable feeling, but when evaluating the state of the app gap, we all have to admit that it is a common feeling.
Tablets are the biggest issue for the app gap, at least if you discount phones since Windows 10 Mobile is dead. Android tablets have failed to gain a foothold in the market. That leaves devices like the Microsoft Surface as the default number two tablet platform. But without touch-oriented apps and everyone's popular services being easy to use on Windows 10 tablets and 2-in-1s, the platform will always lag behind iPad. People will echo the chorus of "not quite a tablet" or similar themes unless the app gap closes for tablet apps.
Addressing the Android phenomena
While there's no guarantee that Android apps will ever arrive on any version of Windows, there are rumors that Windows Lite will support them. If that is the case, the app gap gets smaller, especially for a few specific applications. I did a roundup last week of five Android apps that would greatly help Windows. These apps aren't desktop-oriented and either lack third-party options or would appeal to casual consumers more. A great example is Kindle. While you technically can read Kindle books on a Windows 10 device, the app is ancient and poorly optimized for touch and devices that require text to scale.
Even if Android does ship to Windows in some shape or form, it might not address the real app gap issue of tablet apps. Android tablets are often criticized because many Android apps aren't built for tablets. A banking app might come to a version of Windows through Android, but that doesn't mean it's a tablet banking app.
Tablet apps have been a sore spot for any platform other than iOS. Windows Phone and Windows 10 Mobile didn't have a complete library of touch-friendly apps, and even Android can't get it done. There's a chance that mainstream support for tablet apps on a platform other than iOS might never come. If that's the case, the app gap will never truly close.
Moving forward on the Microsoft Store
'
Windows 10 was once planned to share universal apps across phones, tablets, PCs, and the Xbox One. Now, Windows 10 Mobile is dead and while the Xbox One supports UWP apps, it certainly isn't a focus of the console. Instead, the hope is that Windows 10 apps will scale across desktops, tablets, Windows Mixed Reality, and foldable devices. When it comes to desktops, the app gap is likely about as closed as it's going to get. The vast majority of desktop apps are available in some way or another. But tablets and foldable devices will still struggle due to the app gap. Apps that aren't touch-oriented or that aren't on Windows at all will continue to hold touch-centric Windows devices back. Android support might help, but even the millions of Android apps that would come with Android support wouldn't entirely close the app gap.
Perhaps most importantly, even if the app gap is 90 percent, 95 percent or even 99 percent closed at any point in the future, people will still care about it. If a user is looking at a new device and there's a single app that's essential to their workflow that's on an iPad but not a Windows 10 tablet, they're going to go for the iPad every time. If you don't believe me, look at how many Mac users say they'd try out Windows 10 if it wasn't for Final Cut Pro. One app matters and the reality is that it isn't just one app that's missing from Windows.
Portable (and affordable) power accessories we love
Each and every one of these charging gadgets will keep your favorite gear and gadgets going for longer, and none of them costs more than $30.
VisionTek 8,000 mAh micro-USB power bank ($13 at Dell)
This compact dual-output powerbank can speedily recharge any and all your devices, thanks to a two-amp "fast charge feature," using its micro-USB out port. Its simple design includes an LED indicator, and it costs about as much as a single ticket to the movies.
Panasonic eneloop AA batteries (From $13 at Dell)
Panasonic's rechargeable batteries are among the best available, and just a couple of them will keep your favorite remote, mice or other peripherals powered up when you need them. They're also eco. And the company's affordable charger fits and charges both AA and AAA batteries at the same time.
Belkin Qi Wireless Charging Pad ($30 at Dell)
This unobtrusive Qi wireless charging pad looks good (and kind of like a UFO …) and easily charges all your Qi-compatible device up to 5W. Its LED indicator lights up when you're charging. And it costs just $30.
Get the Windows Central Newsletter
All the latest news, reviews, and guides for Windows and Xbox diehards.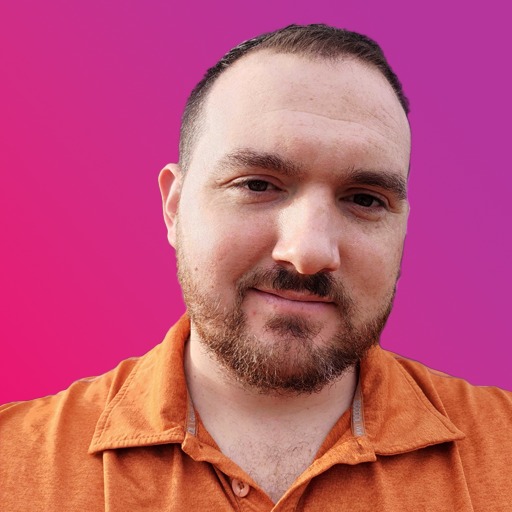 News Writer and apps editor
Sean Endicott brings nearly a decade of experience covering Microsoft and Windows news to Windows Central. He joined our team in 2017 as an app reviewer and now heads up our day-to-day news coverage. If you have a news tip or an app to review, hit him up at sean.endicott@futurenet.com.