App Update Roundup: Cal, Metrotube, TrueCaller, Lockmix and more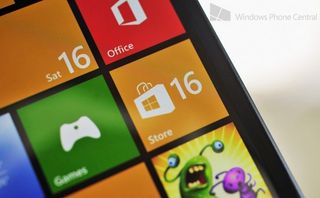 We're slowly grinding through this week, covering news and looking at what's next for Microsoft and its platforms. Developers have been busy cranking out updates left, right and center to keep consumers happy with new features, bug addressing and more. We'll round up some of the updates that have passed through the store.
Cal 1.4
The update for Cal is a small, but important release. This latest version, 1.4.0.0 to be exact, adds Windows Phone 8.1 support in the form of transparent live tiles. Should you be rocking the developer preview of the next major Windows Phone release, you'll be pleased to hear that Cal will now integrate nicely to reveal those awesome backgrounds you have set up.
TrueCaller 4.0.3.0
This is a super neat app for Windows Phone which helps smartphone owners see who's calling them. There may have been numerous times when an unknown caller is contacting you and you simply do not know whether it's best to answer or block the call. TrueCaller helps to solve this issue. What's more is you're also able to block calls and ensures the phone book is up-to-date.
The latest update (version 4.0.3.0) brings the following:
New design to take advantage of Modern UI
Editable personal profiles
Spam notifications will show when an unwanted caller is ringing the phone
Verified badges help everyone figure out who's legit and who isn't
29 languages
This is all thanks to a new development team formed of quality folk who know Windows Phone inside and out. We recommend this app, especially if you're slightly paranoid about unwanted callers.
Pocket Sheep 1.5.0.24
Pocket Sheep is one of the popular listings from Nokia's AppCampus. The game puts the player in charge of herding cute little sheep through levels to safety. In the latest release, the developers have added 90 collectable cards for players to grab. Complete each level to unlock them all.
Metrotube 4.1.2.0
Metrotube is a premium Youtube client for Windows Phone. Just like Cal above, this latest release adds support for transparent Live Tiles in Windows Pone 8.1, letting you further personalize the Start screen with custom backgrounds.
Odds and ends
As well as the above apps, we have also been made aware of the following receiving updates:
A massive thank you to everyone who tipped us!
Windows Central Newsletter
Get the best of Windows Central in your inbox, every day!
Rich Edmonds was formerly a Senior Editor of PC hardware at Windows Central, covering everything related to PC components and NAS. He's been involved in technology for more than a decade and knows a thing or two about the magic inside a PC chassis. You can follow him on Twitter at @RichEdmonds.
Metrotube is great at YouTube and in bed... If you know what I mean.

Most of the apps not working as they are on another platform like,true caller,WhatsApp,etc all this working good on another platform

Metrotube also adds clickable links in video descriptions

Bitch please myTube is the best

I prefer everyone having their own preferences

I tip you the new beta of Pocket Explorer with OneDrive integration and you miss it... Thanks :(

Windows pone xD Look in the metro tube section Rich :D

The Cal update is awful. It constantly brings up the message that my Facebook account has to be readded every 60 days, without going through with the action of adding it.

Since 8.1 I've gone back to the stock calendar app. I don't know if I want to go back to Cal.

I have also gone back to stock app on WP 8.1

same, the stock looks and feels great! Nice to have the whole month in the corner, even a small weather icon in there :D

You don't need to add Facebook separately if you have your phone connected to Facebook. All you would need then is to use the built in calendar and not add any accounts for Cal to access.

True caller will show a notification when unknown number calls without opening the app???

I want to know this too. TrueCaller has been horrendous on Windows Phone compared to other platforms, not only in terms of integration but also in terms of identifying callers. Most show up as "private" even when the number is identified in the iOS and Android apps

Crashes on lumia 920. Best advise is to not install.

Contact their customer support, they responds faster!

Enough with transparent tiles... I want some to have transparent tiles while others keep their colour. Makes my phone more alive! ⌒.⌒

Metrotube has the option of three different tile types ;)

Even Cal gives you choice.

Proshot also updated, seems faster really!!! Like it

Haha, it is *just a little*. Big performance improvment coming with the next major update :) Thanks for posting, Rich!

It was a joke....waiting for the update, thnx

A massive welcome from one of those who tipped you.

Gmap+ now supports transparent med tiles.

Hey Sam is the metro talk app still working for some people. May was the deadline right..anyone able to place call from metro talk

You (WPCentral) should make a bigger mention of ProShot. That developer is keeping Nokia honest - in many ways, I prefer ProShot to Nokia's Procam!
Metrotube on the other hand rarely gets developed...yet always gets a prominent mention.

Trucaller still not showing who's calling... That's the only feature I wanted...

Nothing so far can best Mytube.

After updating true caller, my contacts doubled in phonebook with red color image.

Go to People-->Settings--> Filter Contacts ---> uncheck TrueCaller in that list

Battery (enless soft) and Amazing Weather updated to transparent tiles yesterday as well.

So true caller still not showing description of who is calling if number is unknown in contacts...

It's so strange how very few apps are updated with a a Cortana integration

Truecaller cannot behave the way it behaves on Android or Symbian ever. MS hasn't opened the APIs for reading Logs or controlling Calling screen for that matter! This sucks! @Editor Please change Truecaller's description in your post. Seems you haven't used it.

Actually that API is available since GDR3. Nokia's Call+SMS blocker uses that API. IT seems this version is supposed to do that, but is not due to bugs.

Windows Phone & iPhone don't allow for 3rd party apps to access the API for one to identify an unknown caller automatically as it comes in. The reason why Nokia has access to that API is because it is an OEM and has special access to things like that. The way TrueCaller works on WP and iPhone is that TrueCaller has a database of "Top Spammers" and anytime one of these calls you, it notifies you as the call comes in. As far as unknown calls go, it can't identify them automatically. You still have to search unknown numbers in the app itself. The more people that use TrueCaller and identify certain numbers as "Spam," it has a better chance of bumping that number to the "Top Spammers" database, thus increasing the likelyhood of notifiying users that it is a Spam call. This is how I understand it working anyway.

Truecaller , can't select a country after entering the mobile number after the installation. Now it doesn't work at all. 920, WP 8.1

Have you contacted their support with register Id? I heard they do respond fast.

I think fb should buy true caller and integrate it with its data such as phone numbers and the peoples names...that would make a gud duo

True Caller indeed got a good update with new features.

Why You Always Shows Date 16 & App Update 16???

When r dev gonna update there apps to support game save syncs?? :(