App Update Roundup: Line, Microsoft Translator, Endomondo and more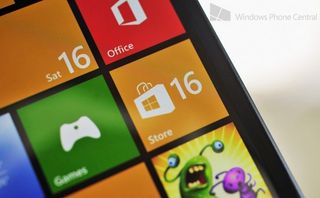 The weather's good here in the UK (caution: this is not a drill!) and we're here again with yet another batch of app updates on the Windows Phone platform. From Microsoft's own Translator app to Edomondo, we've got you covered should you happen to be out the loop. Head past the break for the full run through of recent updates released to the store.
Microsoft Translator
This useful Translator app enables you to quickly and conveniently translate text and other content for free. After getting a design refresh in a previous version, the app has been updated to 2.9, which includes the following:
Camera translation for Czech, Greek, Hungarian, Polish and Turkish
Offline translation for Polish and Turkish
Online translation for Maltese and Welsh
Wide live tile
If you haven't used Translator yet, we strongly urge you to give it a try. It's a sweet little app, particularly useful for when abroad.
Endomondo
Endomondo is a sweet app for tracking your fitness stats when you go on a long run or bike ride. Not only does it work as an activity tracker, but has personal training aspects as well. Using the built-in GPS in your Windows Phone it's able to track nearly any outdoor sport.
Version 9.0.0.2 appears to be the massive update we previously looked at. Included in this release:
Redesigned UI, with all new icons and styles
Bing Maps replaced with WP8 Maps
WP8 Text to Speech integration for audio coach (for now supports only English)
Settings synchronization with server (units, weight, Facebook sharing, etc.)
Fixed Facebook integration; Single sign-on support, workout sharing
Workout history synchronization - you can now download workouts from server, you can also delete workouts
Load older entries in news feed
Added more sports
Live tile removed for the time being
-Multiple bug fixes
We recommend Endomondo for anyone who wishes to use their Windows Phone to monitor their fitness program.
Odds and ends
Not only have we been notified of app updates with change logs, but there have been a number of store listings that have received minor bumps. Check out some more apps below:
Windows Central Newsletter
Get the best of Windows Central in your inbox, every day!
Rich Edmonds was formerly a Senior Editor of PC hardware at Windows Central, covering everything related to PC components and NAS. He's been involved in technology for more than a decade and knows a thing or two about the magic inside a PC chassis. You can follow him on Twitter at @RichEdmonds.
The weather is good. Amazingly. Thanks for the heads up!

Translator did have Greek camera translation before.

You're right. In fact MS Translator received just minor update 2.9.0.0 ---> 2.9.1.0. Attached chaneglog is for 2.9.0.0 update which is 2-3weeks old. :p

I think microsoft should add Hindi translation pack in translator.

bing translator Offline translation for arabic too

Nice ! I was gonna ask if they added that with the new update

This obviously means 8.1 is coming out today. Why else would they be awake this early? /s

Will not come today, may be 14th

Official source for both claims? ;)

May be they are not sleepy, hahah

It depends where you are for rich its lunchtime right now, not early in the morning.

Doesn't anyone know that /s means sarcasm?

So you mean if I type "that /s" somewere I am sarcastic? :)

Does bing recognise languages just by showing the text from camera ? Sometimes I'm unable to determine the name of the language.

I have already checked for 50time for phone update, but still says upto date..

Ucbrowser not showing any updates....

I think that the update is for WP 8.1

8.1!!?? Doh.... Every article you guys post atm is getting this response from me.... I bet as soon as I go to sleep Microsoft flicks the switch.... Dammit, I need a coffee -_-||

If you are looking for translation app which can work with your language and no other app offer it for free, try my app: gTranslate (author: Tonchi)

Dammit!! Something is going wrong with my ATIV S and the Store. (PLEASE NO SAMSUNG BASHING). I haven't gotten NO UPDATES since April 1st. Yesterday I went thru all my apps and I had 23 updates. I had to manually check and update all the Bing apps plus Line today.

yeah the same happened some time ago on my lumia 920. Fortunately with WP8.1 (http://25.media.tumblr.com/8a13d8ff934cd9aa5a84390cdd38d0e9/tumblr_mmrcc...) we will be able to check for updates whenever we want :)

Loving the Facebook login integration. Looks really smooth and took only 2 or 3 seconds. Is this the first app that uses it?

Still no Filipino in Translator. :(

Why don't you try iTranslate. See it has what your looking for.

You mean Tagalog? If yes, check gTranslate (author: Tonchi)

Endomondo, invite friends, go to website, its just text not a link. o.o

I'm still disappointed that the elevation information on Endomondo is still totally screwed up. I can walk a couple miles on flat terrain and it will say I've climbed/descended over 10,000 feet. Until they fix that, I'm sticking with Runtastic.


Hope there will be offline Translation for japanese sometime soon. It is really a shame how MS and Nokia ignore the japanese market (no Here Maps available as well)...

It feels particularly shameful since they use a Japanese Kana in the icon for the app. One would hope that Japanese would be one of the languages with full support. :( J->E camera translation should have been included long ago as well.

What's the difference between BING MAPS and WP8 MAPS???????????????????

I used to use Endomondo on my android phone because it had a no-GPS pedometer that didn't drain the battery. they haven't added that on the WP version have they?

The Facebook login for Endomondo just takes me to Facebook app. Very weird.