ASUS ROG G752: How much difference a GTX 1060 makes
Just how much better is ASUS' giant with a 10-series GPU from NVIDIA?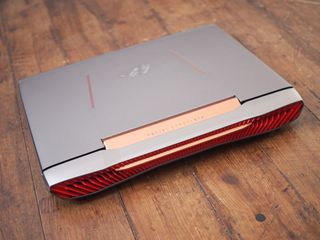 The last time this goliath of a laptop came across my desk, it was a pre-Pascal GPU world. That meant that while it still packed the highest mobile GPU at the time, it was still, theoretically anyway, a way off meeting the overall performance of the new cards.
Fast forward to 2017 and with 10-series GPUs now the norm for gaming laptops of all shapes and sizes, the G752 is back. It's still big and it still looks crazy, but the key improvement under the hood is the graphics. Is the newest refresh a significant improvement over the previous incarnation?
That's what we're here to find out.
ASUS G752 specs
Display:

17.3-inch 75Hz Full HD IPS display with G-Sync
1920x1080 resolution

Processor:

Intel Core i7-6700HQ 2.6GHz processor
16GB RAM
NVIDIA GTX 1060 6GB graphics

Storage

256GB NVMe SSD
SD card slot
USB-C 3.1, USB 3.0, Ethernet, HDMI
DVD-RW optical drive
Design and hardware
To look at the G752 is entirely the same as last year's model. That's to say it's very large, very wild and quite the statement maker. It's far from portable, and you're going to need a pretty cavernous gear bag to carry it around. That is, if you're happy lugging around the best part of 10lbs worth of PC.
And, as before, with that size and heft comes impeccable build quality: the G752 is built like a tank. It's less of a laptop and more of a complete desktop PC replacement that you just so happen to be able to move around with you.
The port selection is as it was before, that is to say you get all of them. USB 3.0, USB-C 3.1, HDMI, miniDP, Ethernet, SD card, headphone and mic input and more USB 3.0 tells the tale of what you'll find adorning the sides of the G752. Oh, and there's still an optical drive.
Image 1 of 2
There are still the massive bezels around the 17.3-inch display. That display is still 'only' 1080p but it once again comes with NVIDIA G-Sync, which is probably more enticing to gamers on the go than a high resolution screen. With a refresh rate of 75Hz you'll be getting some fast action on the G752 as well.
So, basically, this is the same exact laptop as we previously reviewed with all the same good and bad points about its hardware. It's built superbly well, but it's also the size of a small country and as thick as you'd like a good steak to be.
It's what's underneath that counts here. That would be the 6GB NVIDIA GTX 1060 GPU. And the "VR Ready" sticker that comes along with it, because this time around the G752 is 100%, properly capable of driving a VR headset like the Oculus Rift.
Performance: GTX 1060 making a difference
Since the meat of the refreshed G752 is the same as before, some areas of performance will be almost completely identical. Starting first with the synthetic benchmarks, and where we have comparable data from the previous, GTX 980M version you'll find that included for comparison.
CrystalDiskMark (higher is better)
Swipe to scroll horizontally
| Device | Read | Write |
| --- | --- | --- |
| ASUS G752 1060 | 2,431 MB/s | 1,042 MB/s |
| ASUS G752 980M | 2,159 MB/s | 1,236 MB/s |
| Razer Blade Pro | 2,571 MB/s | 2,467 MB/s |
| Razer Blade (960 EVO) | 2,079 MB/s | 1,809 MB/s |
| MacBook Pro 13 (2016) | 1,549 MB/s | 1,621 MB/s |
| Spectre x360 512 | 1,332 MB/s | 589 MB/s |
| Surface Studio 1TB | 1,327 MB/s | 512 MB/s |
| XPS 13 (9360) 256 | 1,287 MB/s | 794 MB/s |
| Surface Book 1TB | 1,018 MB/s | 967 MB/ |
The older model G752 already had a really good NVMe SSD drive in as standard, and the refreshed model is no different. Read speeds are terrific, besting even the Samsung 960 Evo inside a Razer Blade in this test, while read speeds are a little lower than the drive in last year's G752. But overall, it's a fantastic drive.
Geekbench 4.0 benchmarks (Higher is better)
Swipe to scroll horizontally
| Device | Single Core | Multi Core |
| --- | --- | --- |
| ASUS G752 1060 | 3,423 | 10,353 |
| ASUS Strix GL702 | 3,421 | 9,388 |
| Alienware Aurora R5 | 4,328 | 13,735 |
| Surface Studio 980M | 4,414 | 13,738 |
| Surface Studio 965M | 4,200 | 13,323 |
| Razer Blade Pro | 3,660 | 12,325 |
| Razer Blade 14 | 3,774 | 12,638 |
Geekbench 4.0 CUDA (higher is better)
Swipe to scroll horizontally
| Device | Score |
| --- | --- |
| ASUS G752 1060 | 142,494 |
| Razer Blade Pro GTX 1080 | 193,311 |
| Razer Blade 14 GTX 1060 | 139,603 |
| Surface Studio GTX 980M | 85,580 |
| Surface Book GTX 965M | 63,029 |
| Surface Studio GTX 965M | 53,685 |
| ASUS Strix GL702 1060 | 137,098 |
The G752 was tested using Geekbench 3, so the data hasn't been compared here. On processor scoring the G752 is behind similar processors in the Razer Blade laptops, but still comfortably ahead of the i5 in ASUS' Strix machine.
Looking at compute scores for Cuda and naturally the GTX 1060 fares strongly. It's a little better than the Razer Blade with the same GPU, and while we didn't have results for the GTX 980M in the older model, the Surface Studio with the same GPU comes out significantly behind.
3DMark (Time Spy)
Swipe to scroll horizontally
| Device | Score | Comparison |
| --- | --- | --- |
| ASUS G752 1060 | 3564 | Better than 28% of all results |
| Razer Blade Pro 1080 | 5591 | Better than 71% of all results |
| Surface Studio 980M | 2862 | Better than 16% of all results |
| Surface Studio 965M | 1531 | Better than 7% of all results |
3DMark (Fire Strike)
Swipe to scroll horizontally
| Device | Score |
| --- | --- |
| ASUS G752 1060 | 9,328 |
| ASUS G752 980M | 7,858 |
| ASUS Strix GL702 1060 | 8,546 |
Running the 3DMark suite of graphical benchmarks, and you get another good feel for the performance of the GTX 1060. It's a lot stronger in the Time Spy DX12 test than a GTX 980M, as we'd expect. On Fire Strike there's a big gap to the older G752 with the GTX 980M, and a smaller lead over ASUS' Strix laptop with the same GPU.
Away from benchmarks and into actual game performance, and we've tested this version of the G752 against some of the same titles as its predecessor. Here's what we're looking at.
Games
Swipe to scroll horizontally
| Game | 980M | 1060 |
| --- | --- | --- |
| Gears of War: Ultimate Edition (High) | 67 FPS | 74.5 FPS |
| Dirt Rally (Ultra) | 64.47 FPS | 74.78 FPS |
In addition, on Rise of the Tomb Raider's highest graphics settings with DX12 on, the 1060 version scored 69 FPS average. Compare that to the older Tomb Raider game on the GTX 980M version also scoring 69 FPS, but is an older title.
What is clear though, is that the GTX 1060 is worth a decent increase in FPS at the highest graphical settings, hitting 60 FPS and above with ease. It's also a lot quieter during load than the GTX 980M and the laptop doesn't get as hot overall.
The bottom line
This isn't so much a full review, because most of the laptop is exactly the same as the 2016 version I reviewed. That does mean we can get a fairly solid feel for how much of a difference the new generation graphics makes over its mobile predecessor, and the verdict is all positive.
The recommendation at the end of the last review was that the G752 is a fine purchase, but hold out for the 10 series refresh. That still stands true if you're interested in one of these large and excessive notebooks. It's quieter, has a decent amount more graphical oomph and will stand you in better stead as a replacement for a desktop gaming rig. The GTX 1060, while a great GPU for laptops, is perhaps not the one I'd have like to see here, if only because of the gargantuan size.
When Razer has squeezed a GTX 1080 into something smaller, I'd like to see ASUS go bananas and do the same here. But, the G752 still offers a solid value proposition, with an attractive asking price for all that hardware. You will need to invest in another hard drive or SSD immediately though, because a single 256GB drive won't go very far when you install a couple of games.
Pros
Built like a tank
Easily upgradeable
GTX 1060 is a worthy upgrade over previous GPU
Cons
It's massive
It's heavy
Optical drive adds thickness where it doesn't need to be
Should you buy one, though? The gaming laptop space has advanced pretty quickly thanks to NVIDIA, and the overall conclusion in that regards is a little different this time around. If you really want one, there's no reason you shouldn't get one. But the killer is this. When other manufacturers, even ASUS itself, are putting out much less bulky laptops with equivalent hardware inside, it's tough to say you absolutely should buy this one.
If you're looking for an ASUS 17-incher, the Strix GL702 is the one to go for, mostly because you can carry it around without worrying about back pain. That doesn't stop the G752 from being a truly impressive gaming laptop, because it is, it's just not the one to get if you want a laptop.
Get the Windows Central Newsletter
All the latest news, reviews, and guides for Windows and Xbox diehards.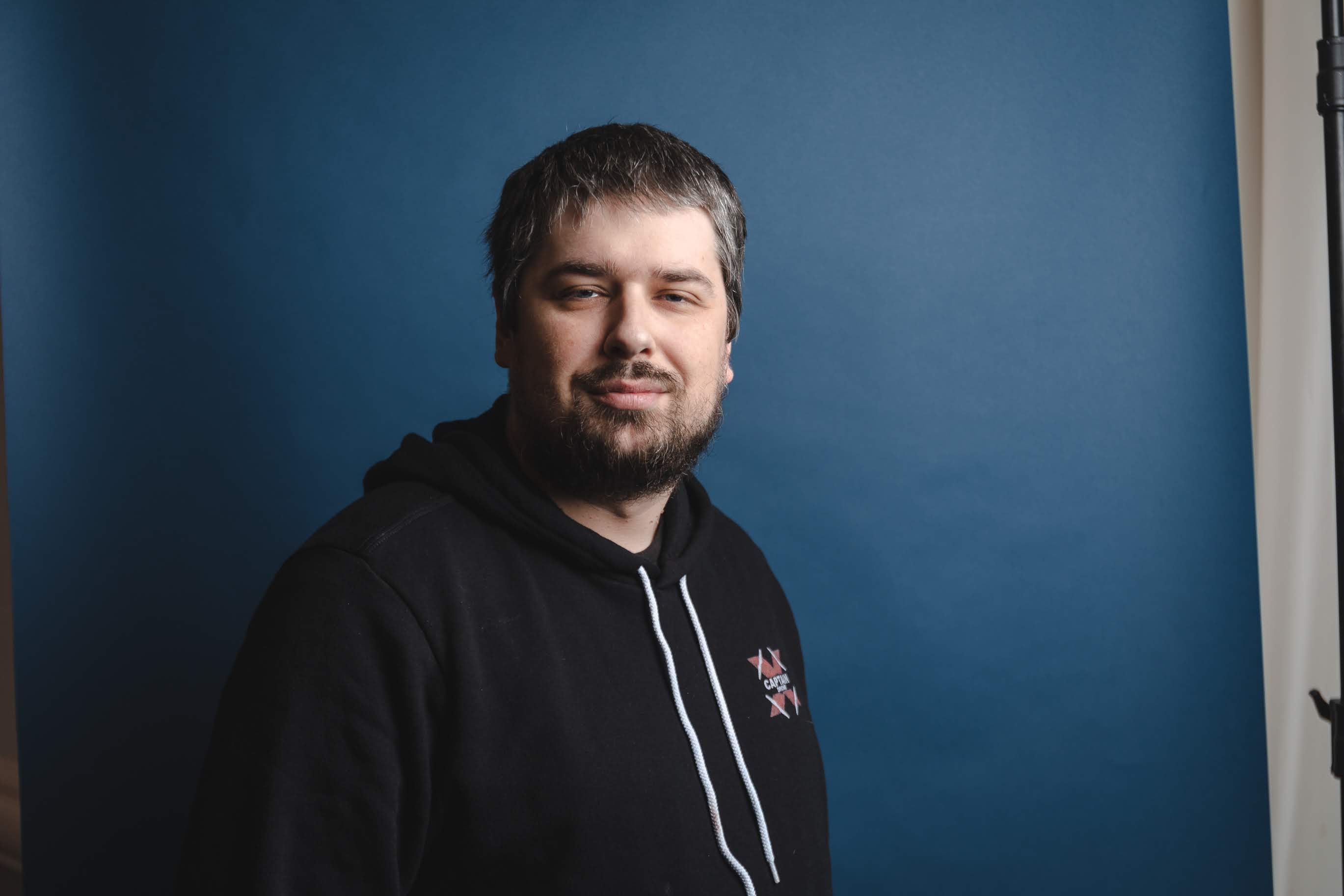 Managing Editor - Tech, Reviews
Richard Devine is a Managing Editor at Windows Central with over a decade of experience. A former Project Manager and long-term tech addict, he joined Mobile Nations in 2011 and has been found on Android Central and iMore as well as Windows Central. Currently, you'll find him steering the site's coverage of all manner of PC hardware and reviews. Find him on Mastodon at mstdn.social/@richdevine