ASUSTOR is on a roll with the release of numerous excellent NAS enclosures, some of which are strong contenders for best NAS for home, and the ASUSTOR AS1104T is the latest in the budget-friendly segment. It's a four-bay NAS with a Realtek ARM processor and a fixed 1GB of DDR4 RAM, designed for heavier home use.
This NAS is actually relatively similar to the more expensive ASUSTOR DRIVESTOR 4 Pro (AS3304T) but comes with less RAM (1GB vs. 2GB), fewer maximum expansion bay support, and one fewer USB port. Interestingly, while the AS1104T is one of the more affordable enclosures from ASUSTOR, it still rocks 2.5Gb LAN.
Bottom line: Four drive bays, a killer OS, and excellent support for apps and third-party services make the ASUSTOR AS1104T worth considering for the home or small office.
For
4 drive bays
Good value
Expansion unit support
2.5Gb LAN
Excellent OS
Against
Sluggish CPU performance
RAM not upgradeable
ASUSTOR AS1104T: Price and availability
The launch price of the ASUSTOR AS1104T is less than $300. Compared to similar NAS enclosures from competitors, this is an aggressive price. While it may be a little limited in terms of processing power (and the 1GB of RAM), you'll be able to get plenty done on this NAS at home.
Four drive bays is a little surprising, so too is the 2.5Gb LAN, both of which are usually reserved for pricier enclosures. The global pandemic hasn't really affected the price of NAS enclosures and you can always expect to see them on sale for promotions like Prime Day. You will need to factor in the additional cost for best NAS hard drives.
ASUSTOR AS1104T: Specifications
One highlight feature of the ASUSTOR AS1104T is the four drive bays. Fully populated with drives, you can have a capacity of up to 72TB. If you need even more storage space, an expansion bay can be connected to add an additional eight bays. There are some other notable specifications that are rare at this price point, including the 2.5Gb LAN.
Swipe to scroll horizontally
Category
ASUSTOR AS1104T
CPU
Realtek RTD1296
RAM
2GB DDR4
Drive bays
4x (SSD/HDD)
Capacity
72TB
Expansion support
✓ (max 12 bays)
Cooling
1x 120mm fan
Ports
1x 2.5Gb LAN
2x USB 3.2 Gen 1
PCIe
❌
Power draw
~22.8W
Dimensions
6.49 x 6.45 x 8.58 inches
(165mm x 164mm x 218mm)
Weight
3.45 pounds
(1.57 kg)
Alongside the drive bays and speedy LAN port are a quad-core Realtek RTD1296 processor, 1GB of DDR4 RAM, two USB 3.2 Gen 1 ports, and the usual sleek piano black design from ASUSTOR.
ASUSTOR AS1104T: What's good
ASUSTOR always makes sure its NAS enclosures are adequately packed with high-quality foam and plenty of cardboard. The AS1104T arrived with no damage, and everything was included to get one up and running, including power and data cables (with the necessary external PSU brick).
The AS1104T is similar to other budget-friendly NAS from ASUSTOR. The design resembles the AS33 series aside from the front panel, which has a different look and is actually held on to the main chassis alongside the right-side panel by four rear screws. Within this enclosure are the four drive bays, which allows you to configure the NAS with up to 72TB of storage space.
To the left of the front panel are status indicator LEDs, a power button, and one of two USB-A 3.2 Gen 1 ports. When taking out the drive trays, you'll notice how tough the plastic is. While far more expensive enclosures may rock metal trays, you won't encounter any issues installing and removing drives from the AS1104T.
Image 1 of 3
The two sides of the AS1104T are bare, so too is the top of the NAS. The rear is where you'll find the single 120mm exhaust fan, as well as the additional USB-A 3.2 Gen 1 port and 2.5Gb LAN. There's also the DC input from the external power brick. One thing to note with NAS enclosures is the lack of any dust filters. You will need to remove the drive bays to give the inside a quick clean.
Getting up and running with the AS1104T is as simple as entering the IP address of the NAS provided by your network into your browser. ASUSTOR Data Master (ADM) is the OS that runs on the enclosure and will act much like Windows or Linux on a PC with a full desktop-light experience.
There are various preinstalled tools from ASUSTOR, including an app store, control panel, file manager, and everything else you'd expect to find on a network storage solution. The app store is where things can get really interesting as this is where third-party services like Plex can be installed.
The 2.5Gb LAN connection is excellent if you have infrastructure capable of handling such speeds. Configuring user accounts for the household or office is also a simple process with the means to consider restricting access and general permissions.
The performance of the ARM processor isn't amazing, especially when compared to Intel-based enclosures that cost considerably more, but it's good enough for a cloud-based storage solution. The 1GB of DDR4 RAM is also a little limiting, but you likely won't notice this during normal operation.
ASUSTOR AS1104T: What's not good
Inside the AS1104T is the Realtek RTD1296 ARM processor, which has four cores and a clock speed of 1.4GHz. That doesn't sound too bad and it's not for most NAS tasks when you're looking at storage as the primary goal. It's when you consider Plex and other scenarios that the CPU starts to become a handicap.
Plex simply doesn't support the CPU to transcode content. That means if you have some HD or even UHD media files for streaming and wish to store them on the NAS and use Plex, you'll need to make sure your recipient devices support the file types. Then there's the RAM. You cannot upgrade it. Tired of 1GB? You're tough out of luck.
ASUSTOR AS1104T: Competition
The closest competition to the AS1104T would be Synology's DiskStation DS418. These two enclosures share the same processor, but ASUSTOR is able to undercut Synology considerably, as well as include a 2.5Gb LAN port. This makes the AS1104T the better deal for most people, though it really boils down to which OS you'd prefer.
Swipe to scroll horizontally
Category
ASUSTOR AS1104T
Synology DiskStation DS418
CPU
Realtek RTD1296
Realtek RTD1296
RAM
1GB DDR4
2GB DDR4
Drive bays
4x (SSD/HDD)
4x (SSD/HDD)
Capacity
72TB
72TB
Expansion support
✓ (max 12 bays)
❌
Cooling
1x 120mm fan
1x 92mm fan
Ports
1x 2.5Gb LAN
2x USB 3.2 Gen 1
2x 1Gb LAN
2x USB 3.2 Gen 1
PCIe
❌
❌
Power draw
~22.8W
~26.49W
Dimensions
6.49 x 6.45 x 8.58 inches
(165mm x 164mm x 218mm)
6.53 x 7.83 x 8.77 inches
(166mm x 199mm x 223mm)
Weight
3.45 pounds
(1.57 kg)
5.02 pounds
(2.28 kg)
Price
$270
$370
It really is impressive what ASUSTOR has been able to cram inside the AS1104T, much like the AS3304T. The AS1104T is also well designed with a premium chassis that looks far more expensive. There are some TerraMaster enclosures that undercut even ASUSTOR's offering here with the F4-210 at $220, but you'll receive a sub-par OS.
ASUSTOR AS1104T: Should you buy it?
You should buy this if ...
You need 2.5Gb network speeds
You want a capable mid-tier NAS
You want to set up a home file server
You want a compact NAS for the home office
You shouldn't buy this if ...
You need HDMI out
You want to stream 4K content
The ASUSTOR AS1104T is a solid NAS enclosure for the home or small office. Alongside other new ASUSTOR NAS, it's priced aggressively to match or succeed competitor offerings from Synology and QNAP. While this may be one of the more affordable options from ASUSTOR, it does come rocking 2.5Gb LAN and everything you need to build a home file server.
This isn't a $500 NAS, which means there are some shortcomings with the AS1104T. Firstly, the Realtek CPU is great for light to medium use, including multiple users simultaneously accessing files, but once you start going into surveillance, media streaming, and more, you will encounter some performance issues.
Then there's the 1GB of DDR4 RAM that's not upgradable. Still, even with these two cost-cutting drawbacks, the AS1104T is a killer starter NAS with four drive bays. It's affordable compared to many other enclosures but comes with high-end features like 2.5Gb LAN. If you're looking for a budget-friendly enclosure with plenty to love, look no further than this NAS.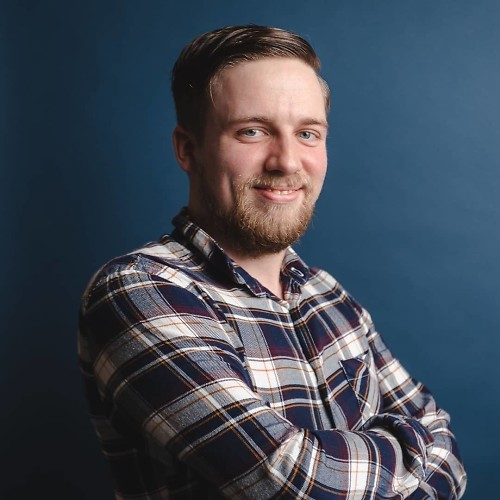 Rich Edmonds was formerly a Senior Editor of PC hardware at Windows Central, covering everything related to PC components and NAS. He's been involved in technology for more than a decade and knows a thing or two about the magic inside a PC chassis. You can follow him on Twitter at @RichEdmonds.