AT&T customers can claim free movie ticket as part of new rewards program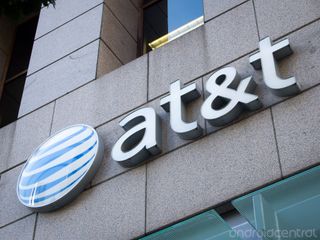 AT&T has officially started its new rewards program by offering all of its post-paid wirelss customers a free movie ticket if they buy one for a Tuesday showing at an AMC or Regal movie theater.
AT&T says (opens in new tab):
AT&T also plans to offer pre-sale tickets for select Live Nation concerts later this year as part of the rewards program.
That was the best they could do

Yep. A 'free' $13 ticket + 'convienience fee' on the night of the week least people go to the cinema. They're probably getting paid to do the promotion and get people through the door.

I mean, they dont HAVE to do it at all Over-privileged millenials I tell ya... Okay I'm a millenial too but

When their competition is doing it, then they have to do something. Its only business.

Trying to pull a T-Mobile huh? Lame

at&t announced this first... I think

What ever you think of T-Mobile, Hyundai, and Kia, you have to admit that the pressure they apply to the market is pretty nifty. I'd prefer simply lower prices, but I'll appreciate "perks" almost as much.

Yep. I'm a happy AT&T customer (shock, awe) and it's kinda fun to sit here and reap the trickle down benefits of what T-Mobile is doing. Of course AT&T is stingy about it, but over the years, they have made some good changes. All because of Legere's leadership. Good by me, makes the entire industry better, IMO.

Yeah same. I'm a happy at&t customer but I feel I'm also a tmobile customer because whenever they apply pressure, I reap the benefits

Well better than nothing I guess. Us Verizon customers certainly won't get anything.

Yeah I appreciate T Mobile disrupting the status quo, like they say competition is always good.

Lower the price on your newly-reoffered 1520s instead.

I think intention is to sell 0 and bag Windows mobile for good. Mastermind plan to save some money.

Do I have to use the ticket to watch the new anti-comedy Ghostbusters? No thanks!

I'd rather them approve the update to Windows 10 mobile for Lumia 640 XL & 830 customers. We're still paying customers, too.

Heh. T-Mobile just straight up gave me a ticket this Tuesday, no strings attached. Saw The Shallows.

This looks sad coming just a few weeks after T-Mobile launched their much better program. Almost makes me wonder if tmobile has a mole inside ATT just to get out ahead of them on these type of promotions. Same thing happed with the roll over data.

Yes i a am a mole Posted via the Windows Central App for Android

Always behind tmobile. ATT/verizon/Sprint so mad tmobile diong these uncarrier things forcing them to follow suit adn they are still behind. wife and i got tickets to watch finding dory yesterday without buying anything.

Same here, T-Mobile took my wife and I to see finding Dory, completely free and no conditions, I've also have enjoyed the free pizza, vudu rental and Wendy's frosty. All courtesy of T-Mobile Posted via the Windows Central App for Android

At&t did announce this first. It was a couple hours before John made the T-Mobie announcement. I seen it on DSL reports aka broadbandreports.com.

Um, actually, this isn't much of an incentive or a freebie from the generosity of ATT. AMC does this for their rewards members, AMC Stubs, on Tuesday nights already. As AMC Stubs members, we get 50% off each ticket we buy on Tuesday nights. No website purchase necessary...

Doesn't matter where it comes from if it means a family of four can get in a movie for under $30. You can copy, mimic, plagiarize or come so late to the party that they're dumping the warm water out of the coolers. It's a fine deal.

Here's the update. So I get really excited about the offer, go to the store to get the AMC app, and it doesn't work on my recently updated Windows 10 smartphone.
Someone runs a promotion to help spotlight your brand and you can't bother to get your soldiers in order.

I am not a huge ATNT fan but they also gave me a 100 bill credit this month as a "loyalty" credit. Its not like they have to do this,,
Windows Central Newsletter
Get the best of Windows Central in in your inbox, every day!
Thank you for signing up to Windows Central. You will receive a verification email shortly.
There was a problem. Please refresh the page and try again.