A good microphone is an integral part of a streaming setup. It doesn't matter how good your visuals are if your sound is terrible, and it's no surprise that so many turn to some seriously quality microphones, like the Shure SM7B, to make their words sound as good as their visuals look.
For the best sound, the microphone needs to be close to your mouth, and that's where a boom arm comes in. There is no shortage of these on the market, but most follow a similar design. The AVerMedia Live Streamer Arm does not, and as a result, it stands out from the crowd.
You might ask how much you want to be able to do with a microphone arm? It is, after all, a fairly mundane piece of equipment. But trust me when I say that once you try the Live Streamer Arm, you'll immediately fall in love with it and nothing else will do. And it doesn't even have to be for a microphone, either.
AVerMedia Live Streamer Arm
Bottom line: A class-leading product whether you want to hold a microphone, a tablet, a camera, or anything else you might want to attach to it. It's well made, innovative in its design, and currently, the one to get.
For
Innovative design allowing flexible use
Extremely well built and sturdy
Built-in cable channel
Strong enough to support small cameras and tablets
Against
Clamp needs quite a bit of space
Quite pricey
AVerMedia Live Streamer Arm: Price and availability
The Live Streamer Arm is currently available to pre-order from AVerMedia's own store for $180. Initial demand has been extremely high, and after the initial orders shipped it has since gone back into pre-order status.
AVerMedia Live Streamer Arm: What you'll like
Just how exciting can a microphone boom arm be? In this case, very. That's because this isn't like any other arm you've bought before. The special sauce is in the design, allowing it to transform from a boom arm to a low-profile arm in a matter of seconds. In most cases, you either get a boom or a low-profile arm, with the Live Streamer Arm you get both in one package. And that changes everything.
But why is this even important? It means no matter what your setup, you'll be able to conveniently mount a microphone. If your monitor is raised up, for example, like mine, being able to use the arm in low profile mode means I can get my microphone near my face by running it under the monitor instead of having to dangle it over the top kind of near my mouth. Or mount it in some ridiculous position to avoid the monitor entirely.
It's ultimately just a really handy feature that means you can use this one arm whatever your setup is now and whatever it might be in the future. And with a built-in cable channel, it's neat and tidy and looks pretty smart.
The Live Streamer Arm is also extremely well built. The clamp and base are sturdy and the arm itself is pretty thick. Despite this apparent heft, it's light and easy to move about, not requiring a full workout just to adjust it mid-stream.
It is very strong, though, and it's not just for microphones. It has a standard 1/4-inch or 5/8-inch mounting option included, and you're perfectly able to mount a camera, or even a tablet to this if you wish. And again, with the flexibility on offer, it's a really good choice for that, too, giving you plenty of movement and angles for your camera. It's rated to hold up to 3.6 pounds (1.8kg) even at full extension, so most of today's popular mirrorless cameras will be fine as long as you're not using an enormous lens.
AVerMedia Live Streamer Arm: What you won't like
Generally speaking, the Live Streamer Arm will have everything you could possibly want. And in looking for negatives you really have to reach. But, there are a couple of points that need bringing up.
The first is how much space you need to install it. The arm itself is extremely flexible, but the clamp needs quite a bit of bare space to install. I've installed a number of different arms to my desk before, but the Live Streamer Arm seemed to sit a little deeper, meaning it clashed with the metal frame of the desktop in several locations. I've succeeded in installing it, thanks mostly to not having a regular rectangular desktop, but it's not in my first-choice location.
As such, definitely check your desk before hitting the buy button. If the frame runs very close to the edge of the desktop you might not be able to mount this arm properly.
It's also pricey. As far as this type of product goes it's about the most expensive you'll find. Whether it's worth it to you only you can decide, but it certainly differentiates itself from the competition enough to command a premium.
AVerMedia Live Streamer Arm: Competition
There's no shortage of microphone arms out there, but not many can claim to be like the Live Streamer Arm. It's also not strictly for microphones, which opens it up to compete against some other products.
One of these is the Elgato Multi Mount system. This isn't nearly as adjustable in real-time as the Live Streamer Arm, as it consists of a series of bars and extension points to achieve a similar goal. It can be used for microphones, but due to its more fixed position, it's more often used to mount cameras, tablets, phones, and other such broadcast-related accessories. If mounting a camera is the primary goal it's a worthy alternative, not least due to its lower price.
When it comes to strictly microphone arms, the leading players right now are Blue, Elgato, and Rode. Elgato is the only one to offer a low-profile microphone arm, though it's exclusively this. All three can boast high-quality products, strong enough to handle even today's heaviest microphones. And in most cases, you'll save a decent chunk of change over the AVerMedia, but none can boast the same flexibility.
AVerMedia Live Streamer Arm: Should you buy it?
You should buy this if ...
You want a high-quality microphone arm
You're looking for flexibility
You want to mount cameras, tablets, or phones as well as microphones
You shouldn't buy this if ...
You're on a budget
A camera is your primary use case
You don't have a deep enough desk for it
This is without a doubt the best product of its kind on sale today. Streamers, YouTubers, podcasters, even just those working from home who always need a good microphone nearby, this is the arm to get. It's pricey, yes, but it's without equal.
There's not a lot else that needs saying. It's a shame it's so hard to get hold of right now because this is truly a product that every content creator should have. It's unusual to be this excited by something as dull as a microphone arm, but it's genuinely a game-changer.
Simply being able to choose to use it as a low-profile or boom-oriented arm is that thing you never knew you needed. But it doesn't matter how you change your setup over time, you can always adapt this arm to it. When it comes back in stock, if you're in the market for a mic arm, just get one of these. Nothing else comes close.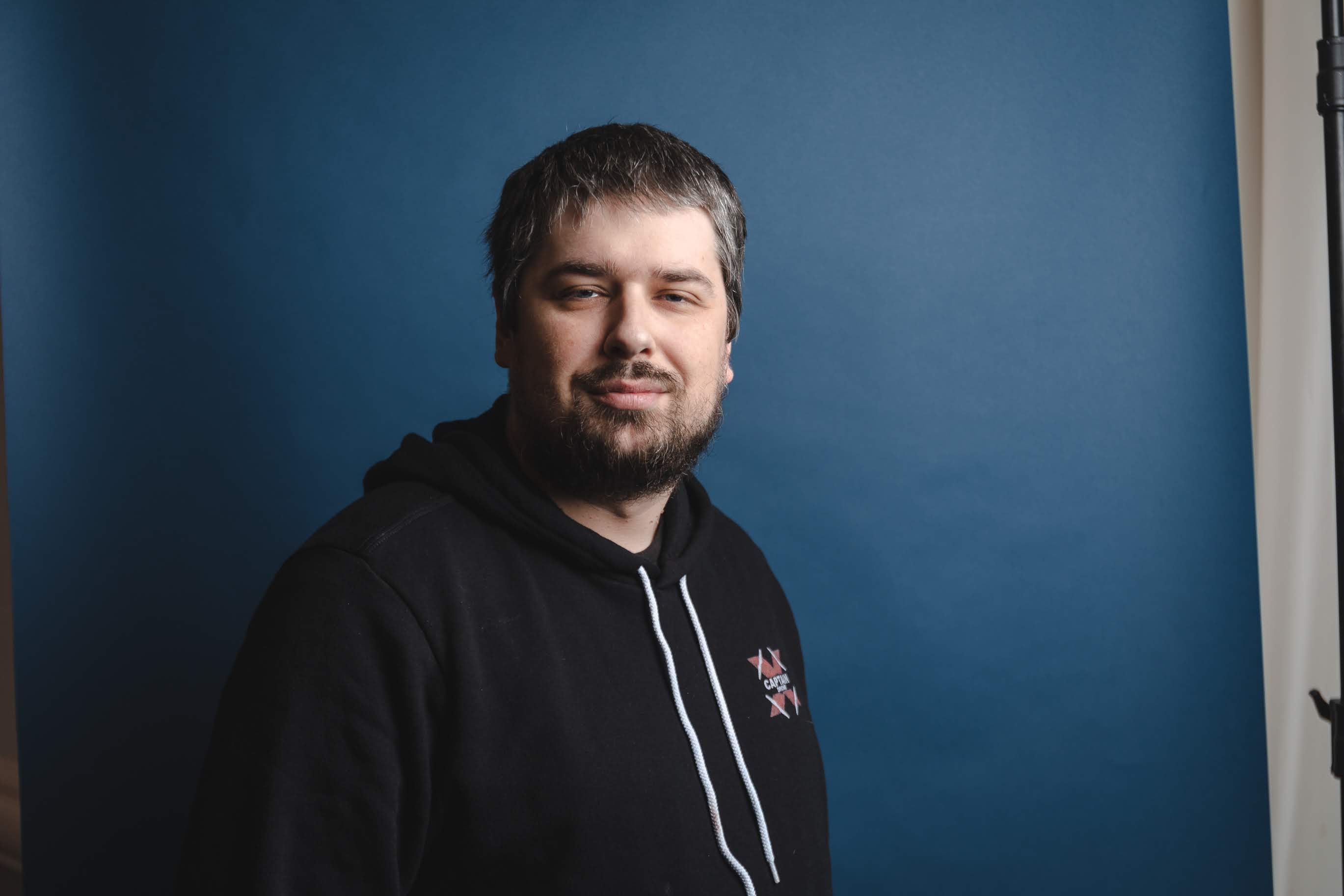 Managing Editor - Tech, Reviews
Richard Devine is a Managing Editor at Windows Central with over a decade of experience. A former Project Manager and long-term tech addict, he joined Mobile Nations in 2011 and has been found on Android Central and iMore as well as Windows Central. Currently, you'll find him steering the site's coverage of all manner of PC hardware and reviews. Find him on Mastodon at mstdn.social/@richdevine