Microsoft outsources customer care and support for Lumia phones to B2X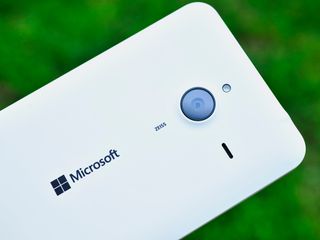 B2X, a customer care company based in Munich, Germany, has announced it will take over as the global customer service provider for Microsoft's Lumia smartphones, along with its feature phones.
In a press release, the company stated:
B2X also plans to release its SMARTAPP in the Windows Store sometime later in October that will allow Lumia smartphone owners "to diagnose their Lumia smartphone and interact with a call center agent in real time.":
In addition, people who have purchased Lumia smartphones within the last six months will be able to purchase its SMARTPROTECT premium service from B2X. It will give those owners a longer warranty time period beyond Microsoft's own manufacturer's warranty, along with smartphone insurance. The press release does not offer any details on the financial agreement between Microsoft and B2X.
Windows Central Newsletter
Get the best of Windows Central in in your inbox, every day!
I'm just here for the comments. They ought to be good.

did you remember to bring popcorn?

Thought you would prefer salty ;-)

The tears of fanboys will be salty enough....

Don't forget the beverage. Posted via the Windows Central App for Android

Might need a whole lot of beverage to be able to pass out early.

Shhhh! It's about to start...

Was on support chats with b2x for over 3 hours in the last couple of days. Trying to get help on a Backup and Restore issue with a brand new phone. A very disappointing experience - patchy knowledge of Windows 10 Mobile, misleading statements. They were useless. This is not good news for the platform. I'm returning the phone, life's too short to put up with this shoddy level of support.

They shouldn't have a problem servicing the 15 smartphones currently in the market

Oh look! Somebody who thinks they are hilarious! As if this "joke" hasn't been said a trillion times before /s

Actually, If this joke was said a trillion times, that amount of awareness alone would benefit the platform.

Personally I buy a phone because I like its OS . I don't have to copy others like the Android sheeps

Let Satya know, he obsesses over his Windows and W10M users, I mean his, "iOS and Android users"!

I just spent over an hour for a broken 950xl that has been sent in 3 times so far over the last 2 months being sent back broke all the while.
The new B2x folks pretty much had me start this process over from scratch.
To say I'm pissed doesn't cover it.
On the other hand they cant do worse than the previous outfit.

Outsourcing 101 - MS is washing its hands to get every last bit of Nokia off, pass me some popcorn!

who used to do the lumia support for MS before B2X?

In Europe/UK I think it's been Anovo for a long time

Honestly, can we blame MS for getting rid of a product that has been largely unsuccessful, and wasn't one of their own to begin with?
....
If it was our company, and we had a chance to start over with our own brand, that has been relatively successful, wouldn't we do so as well? Sounds like a no brainer to me. No loss here, because it's not like the Lumia name ever became mainstream. Surface is more popular, sounds better, and we should all be more proud to tell people we have a Surface product, rather than a Nokia product, at this point. Especially if you live here in America. People are like "what's a Lumia, and I didn't know Nokia still made phones".... Seriously, telling people you have a "Microsoft Lumia" smartphone sounds generic, like it was free under contract, and like you don't have money for a real smartphone.. Lol...... And, MS knows this! Don't think they haven't said my exact same words in corporate board meetings. I'm not saying that the situation was handled correctly, and it's not taking too long to get something to market, but the shift to the Surface brand name is gonna be more beneficial to the platform as a whole....
Forget Lumia. Time to move on. (sadly, this was posted from my Microsoft Lumia 950. No joke :'()

Funny thing is that way way way back around the time WP7 came out I always made comments about how MS should make their own phones, and that they should position themselves on the upper high end of the market, even above Apple in design, materials, and craftsmanship. Seems that's the plan now. I also said that a lack of Marketing would lead to the downfall of the platform.. Was right about that as well. I hope MS is finally ahead of the curve with W10, because their vision in past years has been realized way too late.

They can never find enough time to do it right, but they can always find time to do it over.

They are done with phones. Only a matter of time before they announce W10m development has been canceled. As has been reported lately, Microsoft is waiting for the next evolution of mobile products. They have no reason to continue with this current failed platform. The COO of Lenovo isnt going to publicly make that claim unless he has some good sources or knowledge of the matter. Posted via the Windows Central App for Android

How can they do that when its Onecore accorss different platforms? Thats the beauty of what they have done, no one else has done this, you can make an app for Hololens or Xbox or PC and very easily can be made to work on Mobile, its all connected. As for Lenovo, well, the COO takes his orders (its Chinese company they dont get 'guidance') from the CEO, the CEO gets orders from the very harsh, extremely controlling, even more concorshiping (trademarking this name btw) chinese Government.

You mean Android hasn't been doing that exact same thing for years? Just because it is one core, doesn't mean they need to continue the mobile branch. Posted via the Windows Central App for Android

Obviously its not very easy to make one app work across platforms since there were many apps come for windows 10 desktop and NOT FOR MOBILE. Apple has great cross useage as well. Thats nothing new and amazing....hell microsoft cannot even do it with their own messaging system skype? been rebooted, and trashed and rebooted again and still does not have a simple cross talk of all platforms!

Curious here, what issue do you see with messaging in Skype that is not cross using the different Windows 10 versions?

back in the beginning skype was supposed to turn into MS's "imessage" rival...from what I have seen, its NOT even close.

Because MS won't make a big deal out of their products! They refuse to "sell" them to the public. Marketing is horrible.

Or maybe the COO of Lenovo is buying into all of the media that is jumping and dancing for joy at the downfall of a competitor purely because its name is Microsoft? Just a thought....

You mean the Lenovo who makes all their money off of Windows? Posted via the Windows Central App for Android

Does lenovo even make phones? Why do we care what they have to say?

They own Motorola... so yes and besides that they built phones before owning Motorola just not for US

Yes, there are Lenovo branded devices. They make phones.

No one told HP that. I wonder how they would respond.

No one told HP that. I wonder how they would respond.

No one told HP that. I wonder how they would respond.

Wonder if someone told HP

HP knows what to expect. They probably received some kickbacks from Microsoft for making the X3. Their expectations aren't too high, they said that themselves. Posted via the Windows Central App for Android

I would say the x3 is the mythical surface unicorn...and MS got HP to build it to see what would happen....now they know...

Ok, we hear you. You think it's done. Well, not everyone does. You know I don't, and a lot of us here don't. What's your point? No need in saying it over, and over, to those who have already told you that they disagree.

Another Android sheep ......deplorable . Windows10 mobile is here to stay

Has MS ever marketed its products? I see them mostly as a software company who provides hardware OEM companies with software and the OEMs in turn market their own hardware. I even see their unwillingness to market their own hardware (surface devices and current lumias) worldwide, still preferring to leave the heavy lifting to the OEMs.

They did a decent job with the Surface.

oh yeah, the NFL. somehow I didn't think of that.

And, that isn't the way to do it.

OEMs don't give a rat's about Windows mobile to advertise it. WM10 is limited compares to Android for the things OEMs can modify/change in the OS. WM10 is more strict in hardware requirements and harder for OEMs to implement their own features. Microsoft needs to open up WM10 if they ever want to see more OEM support.

When I was working in consumer electronics retail, new catalog once a fortnight meant new promotional posters up in the window. We had plenty of Microsoft funded advertising up and not just for the PC space, Lumia would crop up often enough.

Surface brand is not that good. Dusty enterprise brand and not at all good global brand. Volumes are pretty low as well, paltry million Surface devices are sold per quarter.

Last numbers i've seen was that the Surface line was making some profit.

And it is actually a pretty nice profit too from what I have seen

It should be considering how high they are.

Agree with everything you said and sadly replying from my Lumia 950!

They killed it off themselves it didn't die on its own!

Everything is intentional

Considering the fact that they made sure to include a line in a contract that forbids Nokia from producing phones until the end of 2016 ...says alot about what's going on. When you compare the amount they paid for Nokias device division with their other investments, it was actually one of their "cheaper" acquisitions. I believe they simply bought time to help keep Windows Mobile "relevant" even in the slightest form. Had nokia immediatly and entirely abandoned Windows, MS basically would have had no product ready to keep the ball rolling. Should they have not purchased Nokias devices division, there would literally have been no Windows Mobile devices available for the past year or so, nor would MS have been able to demonstrate their One Windows on everything because they would not have had a product ready. This is obviously is purely my opinion but there was so many oddities with this purchase, that I wouldnt be surprised at all to find out this was an agreement to buy time and in return they would buy Nokias factories in order to help Nokia take that weight off their shoulder. Both win, MS gets to keep some sort of a momentum going while they prepare for their true product and Nokia has a big chunk of losses off it's shoulder in return, which would essentially keep them relevant as opposed to getting into a worse scenario or even possibly reaching bankruptcy.

Nice theory, but that's saying that MS has planned all of this. If this was their plan, it would probably be going the other way with WP at 60%, because usually MS usually shoots themselves in the foot when executing their plans.

Lol. True. Good point!! LMFAO

Hahaha good one! I wouldnt say they planned this entirely ...but after they purchased Nokias device division, you would expect them to atleast TRY and do something with it but right from the get go it felt abandoned and all we got was the "filler" phones 950's, 650 and 550 with an unfinished OS ...none of which MS even cared to even market or promote. The only plan they did have was that they dont vanish from the scene in an instant as well as gain some new locations/headquarters' for other interests. This was the only purchase MS made, where they only purchased a part of a business as opposed to the entire thing; Instead of purchasing what was successful about Nokia, they purchased the thorn that was proving too costly to handle. Now suddenly its the end of 2016, the Windows anniversary update feels like the finished product MS should have released with their Surface portfolio rolling out very soon. Nokia is coming back and suddenly MS is even giving them/HMD the feature phone business back as well. MS seems to have "prepared" what they wanted during this time and Nokia generally seems on top of its game. So while it is my opinion, as I mentioned previously there was/is so many questions about that aquisition how that went down. It's like they purchased it let it settle for a bit then boom made it disappear and suddenly a company called HMD comes out of no where made entirely of Nokia employees and license the Nokos brand and in an undisclosed deal also gains Nokias feature phone business from MS ...i wouldnt be surprised to find out MS had a big hand in the formation of HMD.

You sir are most likely right. Terrific theory, and I adopt it as my own.. Do you work for MS?? Lol

You're more than welcome to use it ...I feel flattered =P Haha no, if I worked for MS then the Windows Phone 7 OS we used back in the day, would have been more or less like what Windows 10 we used today ;) and marketing would be A LOT different aaaand I would have made use of Nokia's international reach, to make MS products better recogized globaly ..really not sure about some of the "brains" they hire.

The problem is not rebranding or an upscale focus. Those tactics may help to some extent. The problem is a national director confirming that Microsoft is giving up on the mobile consumer market indefinitely and focusing only on enterprise.

One of those few occasions where I agree with everything you've said!

You just admitted to rarely thinking straight, dude!!! Lol..... But, thanks?

Hopefully better than Dell customer support. Was a lifelong Dell customer but I will never buy another Dell after the 3 month ordeal I had with them just for faulty USB ports.

Wow Vinny that was a bone killer.

Microsoft should be treating their customers like kings.

Well, they consider us Nokia customers. We're the past. Residual. MS are making preparations for a whole new lineup of customers, and fans...
......
Are we welcome to jump onboard once they are ready? Yes, but it won't hurt MS's feelings at all if we don't... It's big business, and they are cutting their losses with us the same way they laid off thousands of employees. Do they feel good about it? No, of course not. But, what must be done for the greater good must be done.
WM/WP fans are being laid off. We can seek employment elsewhere, or stick it out till (or if) they call us back to work.

The only thing is what other platform would one go to if they refuse to use Apple and cannot stand Google? Such as me. My other option is Ubuntu and honestly I think I'll stick through with Microsoft until the very bloody end (although that Ubuntu phone does look pretty interesting).

Well, it wouldn't be the end of the world, if you had to choose another platform... I mean, these are first world problems.. It's just a damn phone! Lol

Lol, true! But this is starting to replace parts of what I use a laptop/desktop for so although it is "just a damn phone" it is starting to be a little more important than the phone part :)

Just get yourself a Xiaomi Redmi Note 3. For the money, nothing comes close. Posted via the Windows Central App for Android

What's the SAR level on that thing? Probably have so many spywares running in background.

I'd use a proper EPIRB unit for SAR purposes. :)~

That's Android, "cannot stand google" (in other words anything Android). There are not very many platforms other than Android and iOS. That's the problem and I will not use either of them as my personal phone.

Summer_moon, another flip phone convert...ha ha ha! Once, MS does away with windows mobile what phone will you REALLY get. Because just like the others here....YOU WILL get either an android or apple device.

And my backup plan at this moment is Ubuntu. I really will not get an android or apple device. If I absolutely have to I'll get a Jolla phone with Sailfish OS. ​As long as there are other options available I will use them and never use android or apple as my personal phone. Although definitely will not go to a flip phone, but thanks for the reminder that those are even still available lol

Is there really any company that does their own customer service now? It seems like they would be in the minority now. It sucks to have to deal with an unknowledgeable third party for technical issues, it's bad enough when its a 1st party person that doesn't understand.

That's funny considering they don't manufacture their own devices (just like about every other company in the world). I guess it is only a matter of time them. It reflects good on them that they at least haven't sold their customers out in that way yet.

I hear from users that Apple does a great job in that department. Let's hope MS emulates that with a Surface Phone.

Microsoft continues to do that for surface line of devices.

Pure. If only they made phones. My excellent Pure internet radio is still going strong after MANY years.

Well, if apple uses 3rd party I don't notice it. I called regarding some programs I bought previously on my mac, and they were top notch, and stayed on the line, got the information and results I wanted with great service and support.

The one time that I did have to contact apple support I believe it was in country. That was over a decade ago. If they still don't outsource, that's great I think outsourcing has grown out of control.

Apple does their own. I see ads all the time for them hiring work from home agents for customer service and tech support. A friend of my wife's work for them doing this.

Just as I thought. We don't get any "bob" named people from other parts of the world when you call them.

Lol! I like when I talk to Amazon reps, at least they do not lie about their names.

Why the down votes. I know they are calling from other places, so please.....don't insult me, just use your real name, I will respect you much more!

Heh, if I ever get that I tell them my name is Rajesh.

Do you need alcohol to talk to women too?

I hope one of the programs want office for mac, because while at the baybrook store the tech were working on a mac so I asked then why, the tech replied that the genius bar at the over because the issue was with office documents even though the person with the mac bought office for mac at the apple store when he originally bought his laptop.

MIcrosoft will be relevant in the future


Yes, but when will the future be relevant in Microsoft?

Hahahahahaha! Oh you crack me up Steve

What kind of phone do you use, Steve?

I think he still has a Windows Phone (1020 if I remember right), unless he did end up with an iPhone (think I remember something about Steve getting an iPhone)

Well, he has only said 'I have replaced all Microsoft crap with Apple crap' about 50 times in the last week of articles. So yeah.

I have 2 iphone 6s....both 64gb one space grey for me and a rose gold for my wife. We both had 1020s and on 8.1 we loved them. before that we had 2 samsung ativ s, and before that we had two nokia 900s. throw in a 520 or two as well.... I LOVE the iphone because you just do stuff without even thinking about the OS. everything just works, theres no messing around etc. it's great. I am however picking up a pixel package soon as well just because! that being said, I did replace my Microsoft windows crap with Apple devices! there is a big difference....build quality, how everything works together instead of against each other, overal user experience is way ahead with apple than with windows 10. 8.1 was better but still never had the integration that my iphone does to my ipad and macbook.

I have an iPhone as well (4S, I know I know I need to upgrade, working on doing that and hopefully going to 6 or 6s this year), but my experience is different (although I don't have a Mac or any other Apple devices) and I find that the iPhone pretty much fights my computer all day (iTunes sucks on Windows). And this is just personal opinion, but the UI is really funky in apps. Who puts the back button at the top left of the screen and other functions in the top right of the screen? And also that home button drives me insane (I honestly don't know why, again just personal opinion/preference), although apparently it may going away. Anyways, I think you got soured by Windows 10 Mobile and how there was a lack of development and yet another complete rewrite of the OS. But I also think it is on the right track although progressing slowly. I am curious about your statement "overall user experience is way ahead with apple than with windows 10", what is it that you find better about user experience with Apple than with Windows? My 950XL just works with my Surface Pro 3 and those are the only 2 devices that I need and with Continuum my Surface is getting less attention. Also curious about the Pixel, you'll have to post a review or something about it once you get it and try it out. I won't buy it, but I do like to know how well new phones work (or don't) and learn what cool features they have.

User experience for me is what CAN i use my phone for in the easiest way possible. with apple, you have EVERY APP available. Apps are developed for IOS first. Just a fact of life now. Then you have every wearable available, even most of android wears features work with IOS....Then if you want different cases with different functions, like camera lenses, battery, extra durability, etc....all available with apple.....Then there is how everything just works cross platform with apple products. I can imessage from my mac, ipad, iphone, and apple watch. I can take photos with my iphone and instantly edit them on my ipad or macbook, yes I know that there is similar things with windows, but it's clunky, wonky and slow. There are many many other things that just work better with apple. Apple watch is a very cool peice of tech too....My family travels alot and My wife and I have our boarding passes for westjet on our watch, no extra papers to carry, just my wallet and watch. Pay for most everything now just by my watch. No need to root around, get my phone, or wallet out for trival stuff. then, I have to go back to the apps, Its just great when you see something somewhere, and just get the app instead of going, I wish I could use that app, or, oh theres a crappy third party alternative. Its funny the comments about 3rd party apps here....I have NEVER used a third party app that is better than an offical developed app. NOT ONCE. There are always comprimises. IOS, you just flick to your app you want to use and Use it. I used to say IOS is boring yada yada yada.....but you know what....who cares....it works, all you use on phones anyways is apps. Well besides windows phones, where you need something other than apps to use because there are none. But all this "functionality" with other OS'es....it just garbled information and time wasting. I have owned all three devices....I know what works and what does not. Summer moon, the best part about apple is updates. Your old iphone 4s got every update besides ios10, not bad for an older device in my books.

Fair enough, Steven... You've definitely earned the right to ***** as you please.

I think so too. I have been using windows 3.11. its not like I just started in with like windows 7 etc. I bought every version of windows since 3.11, and every version of office since it was available. Even bought ME. That was a treat....just like windows 10 is. As for pushing windows into the future, windows 8 and windows phone 8 was IT! It should never have been scrapped. It was miles more stable, and had way better functionality than 10 ever will, unless they rebrand 8 and call it 11....the bean counters ruined everything windows had going for it. EVERYTHING. Metro was an awesome interface. touch focused, app based if needed, then just hit desktop for the old dusty interface. They are back to that old dusty interface. And tossed the great touch interface and gestures.

We better get used to it. We are stuck with a few global key players in every field and they basically do whatever they like. Should any decent competition show up, they simply buy them to get them out of the way. The days are gone that small startup's could stir up the market. The googles, microsofts, Unilever, apples of this world are so big and powerful that they simply ignore national governments. Worrying about their individual unhappy customer is the last thing on their mind. If you go to the competition you get the same ****** treatment.

Great point. What is disappointing is that in other consumer products there is so much more choice and competition. Like the US Car Industry is not 90% dominated by just three good Car options like today's smartphones (Apple/Samsung/Google). Imagine if all the population only drove a Ford 150, VW Passat and BMW 3 Series. It would be so boring but that's what's happened in mobile. I kinda blame the Silicon Valley mindset, that all the engineers carry iPhones (que the Pixel clone) and dislike all of Asia's stuff apart from maybe Samsung/HTC. Once Apps die out and are replaced by service API/chatbots like we seen in yesterdays Google Assistant demo then maybe we stand a chance of innovation once again. But maybe not.

LOL. Cynical much? Posted via the Windows Central App for Android

I just got my 950 repaired for a cracked screen through PalcoTech here in the US. They are really good in customer service (they respond to emails within minutes). I sent my phone on 27th last month and will receive it tomorrow. I believe they are the only authorized repair center for MS here.

No. There is a company here in Fort Worth that is also a authorizes factory repair center. Can't recall the name off hand. Sent my old 920 In to them. Was also a great experience.

Including the older Lumias by Nokia?

bye bye windows mobile...RIP

someone's feelings hurt over the truth about all this wiendohs 10 junk!

-.- you're boring... Go get a drink with your man/lady...

Doing that right now actually! We are just sitting here having some fun on WC!

Just spent more than 2 hours on chat with 3 different B2X technicians and they all told me they couldn't help me. This is probably the worst customer service experience I have had in my lifetime and B2X is a customer service company. Questionable English, limited knowledge of Lumia phones and EXTREMELY slow to answer questions on chat. Microsoft Customer Support just got worse.

But, but, I thought it couldn't be any worse

1st line tech support are usually full of script readers.

Agreed, exactly why my crap has to be on fire before I would call, and probably not then either.

You mean to tell me Microsoft...or better yet "windows computer customer service" does not call me and tell me I have issues with my computer? WOW....Now I feel stupid....;-)

Add this to the growing list of Microsoft bad decisions. Poor preview to rtm for Win10 mobile that only gets worse and now this. This will be my last Microsoft device (950XL).

Yep seems since nadella took over Microsoft doesn't care for Windows phone and after a long supporter I just ordered a nexus 6p.

This is the biggest windows fan site around. Everything out there time and again is lets sh** on windows phone. I own 620, 1020, 950xl, surface rt, surface 3, gaming pc etc. Been into windows since 3.1. Biggest fanboy around, only person to buy a 950 in Canada. Getting to the point that I'm beginning to believe they are turning to corporate completely, as in software. Not sure I even believe surface phone exists anymore. Biggest thing to piss me off is they have to know fans have had enough. Once they start to leave that's it. You say its for other people to develop, hp etc but why should they. You need to lead the way to encourage development. Not once has any one said straight out we have Surface device coming. Give us a bone, the fans deserve better from you.

Thats because ther IS NO SURFACE device coming out....there is your bone...There has never been any mention of a mythical surface unicorn phone ever being developed. Travis, good call on the 6p. nice device....

I feel like the cat hanging onto the end of the rope.

how about a cat half way up the rope with the ends on fire!

When MS outsourced all European Lumia support to iQor I thought it couldn't get any worse... GuessI was wrong

I had the worst experience with B2X services in India. I would rather get phone serviced elsewhere than turning it into B2X service center.

Well, I guess that's the final nail in Windows Phones. I expect to hear about the disbanding of their mobile team within a year.

ha ha ha...nice scuba dog....that happend over a year ago! ha ha

Starting to make sense why Joe Belfiore took a year long "vacation". Told him the way they wanted the phones to go and he didn't like it.

According to Daniel he is, but I have seen, heard or read NO evidence he is. I think he decided to take a permanent vacation....

And bought an iPhone after.

He had is iphone before he went on vacation. I think it was in his pocket at the w10 reveal event.

How does this affect my Microsoft Complete agreement? Can I still visit my local MS Store to arrange repair/replacement?

Does it mean that if I buy a phone in the U.S. I will be provided with costumer service in Brazil now?

As long as I don't get someone from India or Pakistan on the phone, I'll be all right. :shudder:

So what happensa at a MS store now? Will i be sent packing?

How do you contact them in the UK? My phone has a fault.

Is it not still Anovo for Lumia support in the UK? It's been them forever, so using another company isn't anything new....

When will the transfer happen and will contact support app be removed???

I'm so confused right now, is MS committed or not to Windows phone? Let's ask Lenovo.

If MS hasn't answered that question for you yet by their actions...I don't know what to tell you.

Using a third party company isn't anything new. If you ever sent your Nokia OR Microsoft Lumia in for repair in the UK it would go to Anovo, not Microsoft themselves. So not as big of a deal as some people seem to be thinking

I am really feeling that I have to give up on Windows phones. Two Apps I use frequently Ebay and Hilton honors going. Now this and how is Windows going to support business users if they can't even keep business related apps!!!

Well, eh... Even though I do not like the fact they are leaving Lumia, I have to admit that the guy up here somewhere has a good point - Lumia has no name and if some, there it is: 520, 640. Lowends. And Lumia 950? C'mon, guys, I've never seen a flagship with such a bad built quality!! And yes, I own one (XL, to be precize, bought it to my GF). In a week (!!!) the rear camera is scratched, back cover squeezes after 4 days and after 2 weeks, there is a horrible damage after some little fall on the side of the phone. My L920 survived several flies from my hand when riding a bicycle on a solid (car) road (sorry for bad English). No such damage like that, cost the same.
I had to face it as well - the Lumia line has a bad reputation and these last models were terrible. They have some cool features, but overall, it HAD to be better a lot as flagships.
Surface Phone is something mythical. It is something that Windows Fans believe into and prays for for years. Surface Phone can save Microsoft its fans and maybe the word could be spread afterwards, but it NEEDS to be super-premium bro-***** mega ultra phone (cheers :D ). You know, MS can sell shitphones for, geez, the end of the world, but that's not where money are made... I believe that people that bought their phone for a few bucks will never invest into an app, because that app could be more expensive than their phone :D but if I have a serious phone, I do invest, I do not have all that horsepower for nothing

Well the Lumia 640 XL its my last phone from this awesome platform...Probably moving to iPhone because Android its terrifyingly ugly.

It really isn't. Plus, there's no Apple tax! Posted via the Windows Central App for Android

spinzeroWL....no there is the pixel tax. you want the best android UI, you get a pixel.....

im refering to the optimization...My Windows Mobile never slow down the only alternative platform that doesn't slow down over time its iOS (Excluding old phones with new updates).

Spent two hours on B2X chat yesterday, and pretty much total waste of time. Very low quality, rep couldn't understand problem and then made recommendations that made no sense, and then told me that 'feature' I was seeking wasn't in W10m, which only further demonstrated he didn't know anything. Finally, he would not answer question about whether I could escalate - just kept telling me, "is there anything else I can help you with"? At a certain point I guess I'll face the reality - I'm on a dying platform - but for some weird reason I still love the OS, so I endure :-\

I suffered the same issue the other day, spoke to someone who barely knew who he worked for, could not answer any questions about how long a screen replacement would take or any additional costs as it was accicental breakage, which is usually not covered by warranty. They then spent several days calling me, stating that they had network issues and asking what my problem was. I have blocked their number and will never use their services. If anything goes wrong again I'll just get it checked and repaired in a local phone repairs shop as I resorted to and got my screen replaced within a single day.

Thats how it is with windows 10 azuraccess, half baked, shoddy workmanship (i.e. none), outsourced everything. just like the CEO. he outsources everything!

Does this mean I can no longer take my phone into a Microsoft Store if there's an issue?

You can go to the store, you should go to the store. STAY AWAY, BAD NEWS!!!!!

I am guessing this means that there are soon not going to be windows stores for your to take your phone to if you have a problem. Another flop by MS. Like i said earlier....I was in orlando when MS had their Insider party.....walked by the store and it was so deserted a tumbleweed came out....with a dusty wind.

Yeah and Apple or samjunk will die soon because their phones are made by others Subcontracting phones after sales service is very common and no different from subcontracting their manufacturing to foxconn or other Chinese subcontractor

To adopt an OS based on its market share shows a total lack of personality

I shipped my 950XL 8 days ago to B2X support center in Hungary (lost front camera and vibrator). I tried to get a status this morning the answer was : "we are overwhelmed, we cannot say when we will be able to work on your device". Impressive, what is Microsoft trying to achieve here? I have a copy of the chat for those who might be interested (in french I'm afraid...).

B2X support sucks, I have being trying to return a phone that failed one week after I bought it online direct from the Microsoft store - I had assumed that I would get a replacement no questions asked. First it was a shock to get the brush off from Microsoft and redirected to this bunch. Its now day 6 of my dialog with B2X, I have probaby used about 4 hours of my time so far getting the runaround on chats, calls and requests. There seems to be a big gap between the website promises and the actual human execution of the service. I received a return mail a three days ago but they botched the address label, I have had three calls since then asking for a new corrected return label but all I get after painfully long re-explanations of the case is the excuse that they are having server problems... I notice now they no longer ask for my feedback on how they are doing.. - and in the meantime I have a non working phone. VERY FRUSTRATED!!!

B2X suck big time and Microsof doesn't do anything to help its customers. My phone breaks down in the guaranteeperiod andI've been trying for a month to get my phone into repair. Microsoft doesn't take any responsability for the partner they chose.

Have you found a way to get it in?? Ive been trying for 4 months to no avail. THEY SUCK

This company is not conncetted to Mircosoft. My phone is under warranty and they claim its not, now they want me to pay for the repair. I am on my third replacement phone, about to get my fourth. Mircosoft has no system in place to handle the design flaws of the 950.

My Lumia950 is out guarantee. B2X is charge me 9,99€ only to put a question. Someone know something about that? If I need to inform B2X about wm10 malfunction I need to pay?
Windows Central Newsletter
Thank you for signing up to Windows Central. You will receive a verification email shortly.
There was a problem. Please refresh the page and try again.