Backward-compatible Xbox 360 games may be coming to the EA Access Vault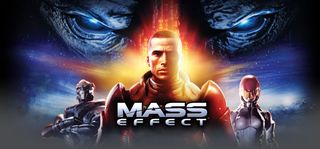 If you're interested in playing last-gen titles on the Xbox One, you'll be glad to hear that EA is mulling the addition of Xbox 360 titles to the EA Access Vault. With EA Access, you get to access a host of AAA titles published by EA, including the likes of Dragon Age: Inquisition, all for $4.99 a month or $29.99 yearly.
EA is looking to take advantage of the backwards compatibility feature on the Xbox One to bring even more games to its subscription service:
In other news relating to backwards compatibility, Gears of War developer The Coalition announced that the update currently rolling out offers performance tweaks:
The Gears 1 back compat update on Xbox One today is a minor performance tweak. It's called Preview for a reason! :)The Gears 1 back compat update on Xbox One today is a minor performance tweak. It's called Preview for a reason! :)— Rod Fergusson (@GearsViking) August 12, 2015August 12, 2015
Which Xbox 360 games would you guys want to see added to the EA Access Vault?
Source: Twitter (EA), Twitter (Rod Fergusson)
Windows Central Newsletter
Get the best of Windows Central in in your inbox, every day!
Harish Jonnalagadda is a Senior Editor overseeing Asia for Android Central, Windows Central's sister site. When not reviewing phones, he's testing PC hardware, including video cards, motherboards, gaming accessories, and keyboards.
MoH would be great, so would Dead Space!!! I missed out on the Dead Space games. :(

Halo Wars. Don't make wait until next years release of Halo wars 2.

I'd be concerned if Halo Wars was in EA Access :P

Lol..and when I read the comment I was trying to figure out what was so wrong about it :D

Great, now that's one thought I never wish I had..

Now this makes ea access worth it for achievement hunters and more

Not really as they've had the stupidity to add online achievements then shutdown online play

All!!! Just put everything!!! Why need to vote for anything if everything is there right :)

Oh well. I guess I wont be playing mass effect on my X1. Already pay Xlive so no way I'm paying EA for a game I already own. These announcements always sound too good to be true.

If you own the game why do you care? Just insert the disc and play.. EA Access is immense value for money.

Dude, please use logic. If you already have the game, either toss in the disc and play it or dl it I if you have it digitally. This is for people that DON'T already have the games.

Mass Effect is already supported.

Will I be able to play these games on my Xbox 360 with EA access?

No, there is no EA Access for the 360.

Bulletstorn. I'd love to play this again.

Is Bulletstorm an EA game? Legit question, not sarcasm.

It was published by EA, but Epic Games owns the property. The same way EA published Titanfall.

EA Access is such good value. I should sign up before they bump up the price, just got so many GwG and stuff from Steam sales to work through. I'd like to see the Medal of Honor Games in there

Good to hear this, Would love to play Dead Space 1 & 2 again, Need for Speed Hot Pusuit. But the issue I would find is Server closer, so many sports servers have been closed so how can EA concider adding these games to the vault if you are unable to play online. It would feel like playing an incomplete game & would be unable to unlock any online achievements. Which would suck!

Warp. A cheap little puzzler that I never got around to buying.

Brutal Legend. Unlikely but a boy can dream.

EA Access is good value for money if you just used the vault and that service. But its like a steam sale in draws you in with the good price but you never end up playing the things you brought, or in Access' case you will end up playing fallout 4 for months on end and your paying for nothing

I own around 500 games on Steam. Probably played around 10. I know what you mean.

It's the only reason I played the likes of Peggle and Battlefield 4. Worth it just for that. Now I'm playing Inquisition as well, definitely worth the money.

EA Access is already made it's value back with DA: Inquisition. This news is just extra goodness to me until the next set of awesome EA games make it to the vault (Mirrors Edge, etc)

Wow this great news! That means EA actually gains something when supporting M$ to make their game backwards compatible. It would flesh out the small game library they have available now. If you already own the disc you can play it without EA Access. I like!

Yes! It's keeps getting better..

Ho. Ly. Shit. This news is awesome if they follow through.

Fallout 3, I would like to play it again before Fallout 4 releases.

As long as they don't slow down the addtion of current generation games to the Vault, I am ok with this. If they would ever take an off-month of adding their newer games to add last-generation games to the Vault, then I am against it. Simple as that.

Wow expecting much from an already great service. You could buy each game individually at full price. Like other companies do..

Apparently they dont have to do anything to make these games run, so bringing value to EA Access while not doing anything sounds nice for them and consumers who want to play nice old 360 games for free that they never played.

Can we possibly get Jade Empire? I know its original Xbox, but damn I loved that game.

But this means that if i have the game already, still in gonna have to pay for the membership to play? Or will I still can put it in my disc and download the update and use it in my Xbox one?

This is if you DO NOT own the games already.

Of course you can still play it without EA Access if you have the disc or a digital license. Why is that so hard to understand? Or can you only play Battlefield 4 with EA Access because it is in the vault? Logic people, use logic!

If you own the game, you own the game, nothing would have changed in that regard. Just put in the disc and play it.

Loving EA Access!!! This was some money well spent.

NCAA 2014. The last current game, and likely the last one to ever be in the series.

Highly unlikely because of licenses with the NCAA and various universities being up in the air but I would love to be proved wrong. I love that game.

This is great news. I have been holding back from getting EA Access because I have actually owned almost all of the games (even Peggle :) ) but, this may sell me on the service. I also like the news that all future Games for Gold for the 360 will also be backward compatiable. That means 4 games a month for Xbox One users.

This is great! ... However, it is EA. I feel like they might just offer it under a new enhanced subscription - "EA Access Premium". Then charge an extra $5 more per month.

Actually I played Mass effect some time ago and much as it was playable it did not run smoothly, however today I played Gears 1 and it runs like a native X1 game.
Windows Central Newsletter
Thank you for signing up to Windows Central. You will receive a verification email shortly.
There was a problem. Please refresh the page and try again.