Lifetime subscription to web development training for only $60!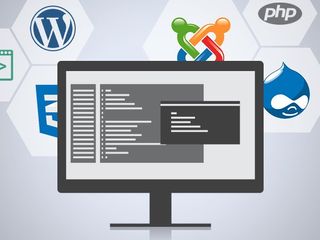 You want to become a professional web developer, but that takes time, training, and a lot of guidance. The internet landscape is constantly changing and you need training that's going to keep up with technology, but textbooks and online courses are finite and may become obsolete sooner than you think.
Learn from Experts with over 3000 video tutorials!
Ideally, you need lifelong guidance that can help keep you updated on the latest practices and processes. You also need that guidance and training to come from a credible source, trusted by many top companies and developers. Better yet, that training should come from professionals who are already in the web development field, practicing what they preach. And, wouldn't it be nice to stay away from complex code and just get websites up and running, hassle-free?
Your best option is a lifetime subscription to OSTraining Developer Bootcamp. It provides training from experts, as well as unlimited access to the OSTraining library of reference material so that you can learn to build websites using open source software like WordPress, while learning the languages of web development, like JavaScript, HTML, and more. You'll even learn about search engine optimization, helping you to build effective websites that can be easily found on Google and other search engines.
Courses like this can be expensive, and if you were to take them through a college or university, you'd pay thousands over three or four-year degrees. If you were to look for this subscription elsewhere online, you'd pay $2000. But, through Windows Central Digital Offers, you'll only pay $60 to become the web development guru you always knew you could be!
Save 97% off the regular price!
The online industry is where it's at right now and you want to build your knowledge base so that you can jumpstart your career and create effective, great-looking websites. OSTraining provides you with the resources – from the basic to the advanced – to help you become the web developer you always wanted to be. Don't pay two grand for a subscription. Pay only $60 at Windows Central Digital Offers and save your money for wining and dining potential clients!
Get the Windows Central Newsletter
All the latest news, reviews, and guides for Windows and Xbox diehards.