Become a Drupal 8 master and make your websites come alive!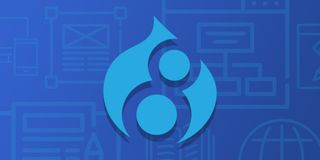 Drupal 8 is one of the most popular content management platforms used by websites today. It can be a powerful tool allows you to make your website more dynamic. All companies are looking to stick out from the crowd with fantastic design and excellent user experience, and companies are frequently looking for people who can provide those sleek and functional websites using Drupal. Of course, gaining the skills necessary to qualify for these jobs is going to require some training.
Become a Drupal 8 master for 92% off!
Finding courses specifically for Drupal can be tricky. Sure, there options out there, both online and through college courses, but how can you be sure which course is going to teach everything you need to know to be a successful Drupal 8 user? It's a common question when thinking about learning Drupal, and lucky for you, Windows Central Offers has the answer!
The Drupal 8 Course and e-Book Bundle will teach you everything you need to know about Drupal 8 no matter what skill level you currently possess!
This fantastic deal from Windows Central Offers will give you lifetime access to both courses and e-books that will make you a Drupal superstar. That's over eight hours of education via guided web courses, plus a ton of reading material and exercises you can do on your own time! Just check out what's included in this great bundle!
Drupal 8 for Beginners
Learning Drupal 8 Book
Drupal 8 Theming with Twig Book
Drupal 8 Development Solutions
Drupal 8 Development Beginner's Guide Book
Drupal 8: Enterprise Web Development Book
Mastering Drupal 8 Views Book
Drupal 8 Development Cookbook
If you jump on this deal right now, you will receive over 90% off the entire cost of the bundle!
Stop waiting around and take the initiative to learn a valuable and employable set of skills today!
Lifetime access to the Drupal 8 Course and e-Book Bundle!
Windows Central Newsletter
Get the best of Windows Central in your inbox, every day!