Best Black Friday Xbox headset deals 2021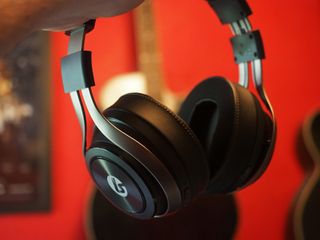 (Image credit: Windows Central)
It's that time of year once again, friends. Our holiest annual celebration of consumption, where the lords of Amazon grant us, humble peasants, a reprieve from big prices, shaving pennies off what would otherwise be burdening purchases. Bless Bezos and his space-faring minions, for this holiest of holy capitalistic holidays. How would one be able to celebrate without the proper audio tools, though? What you need is one of the best Xbox headsets, many of which will be discounted heavily for this magical Black Friday 2021 period.
We're not quite fully into Black Friday yet, but there are some early bird deals if you're keeping a look out. The best headsets to track are from companies like Turtle Beach, Razer, LucidSound, and Astro, with many of them already enjoying steep discounts ahead of the holiday period. The LucidSound LS35X, for example, recently got a large permanent price drop, making it far more palatable. This headset is the one I recommend first to anyone and everyone looking to grab an Xbox Wireless headset, given its audio quality, solid construction, and decent feature set. It also has a great mic for good measure.
Other great headsets across the spectrum are products like the Turtle Beach Stealth 600 Gen 2 wireless on the lower end. If you don't mind wired headsets, the HyperX CloudX or HyperX Cloud II are generally what I recommend to people who want to get on the ladder for better gaming audio at an affordable price. At the high end, we have products like the Astro A50, which comes with a powerful and convenient wireless charging dock. We also have the BeoPlay Portal Xbox headset, which has some of the best sound quality in the game with high-end Bluetooth compatibility to match, built for sound enthusiasts with money to burn. The SteelSeries Arctis 3 is also enjoying a huge discount for Black Friday, at just 49% of it's typical asking price. This might be the best deal on an entry level headset we've found so far.
Any and all of these headsets may be discounted for Black Friday, and our magical widget above (you may need to disable your ad blocker) will keep you abreast of any major price changes between now and the big day.