The best in-ear headphones
Our editors share their picks for the best in-ear headphones available today!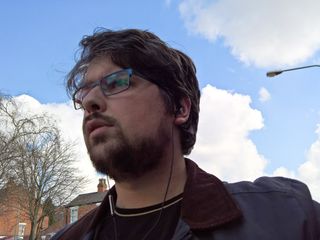 Choosing a pair of in-ear headphones is tough. We all have different tastes, budgets, and needs. So we rounded up a group of people used to making tough choices — our Mobile Nations editors. They've shared the in-ear headphones they're using and, more importantly, why!
Daniel Rubino - Bose SoundSport In-Ear Headphones
Why you can trust Windows Central Our expert reviewers spend hours testing and comparing products and services so you can choose the best for you. Find out more about how we test.
I use them for exercising as I do not have to recharge them (problem with wireless). They look good, are super comfortable, and have excellent sound quality. I have the Microsoft 'green' ones as they stand out and I can easily find them in my gym bag.
See at Amazon (opens in new tab)
Richard Devine - RHA T10
The slightly less expensive companion to the T10i, the main difference to the T10 (opens in new tab) is the lack of an in-line remote. Otherwise they're the exact same earbuds with great sound and the ability to swap out the filters in the middle to add more bass or more treble as you so desire. The sheer multitude of different sized tips included in the pack as well means you're sure of getting a good fit, even with odd ears like mine.
The T10s are so comfortable it's ridiculous. I wore these almost completely straight through a 13 hour flight with no discomfort whatsoever. There is an element of passive noise cancellation, so noisy plane engines aren't totally going to drive you mad, but active cancelling is about all I wish these phenomenally good earbuds had.
They're not cheap, but they're absolutely worth the money. A blend of sheer comfort and great sound quality means they'd be tough to replace for me.
See at Amazon (opens in new tab)
Daniel Bader - RHA T10i
RHA is a relatively unknown company, but it makes high-quality in-ear headphones with extremely good sound quality and enviable designs.
The T10i (opens in new tab) was, until early 2016, the company's flagship in-ear monitors, featuring flat (but customizable) sound characteristics (via replaceable filters, emphasizing treble, bass, etc.), and easy-to-mould over-ear hooks for comfortable wear.
Though expensive, the T10i's come with multiple ear tips in both silicone and memory foam, and have a long warranty in case anything happens to them.
See at Amazon (opens in new tab)
Phil Nickinson - Bose QuietComfort 20 Acoustic Noise Cancelling Headphones
If you spend any amount of time on airplanes, you need noise-canceling headphones. And the QC20 from Bose (opens in new tab) will change your life. It's active noise-cancellation, which means there's a small, thin box toward the bottom of the cable that houses the battery and electronics. It's a little clunky, but that's the price of admission.
It also has to be charged periodically — I've only ever done it before a big trip, and maybe before heading home, if it's going to be a particularly long flight. But it charges over microUSB, so that's easy enough.
The result is night and day. Music no longer has to be turned up dangerously loud. Voices are easy to understand. Engine noise all but disappears. It's actually almost disorienting at first. But you'll soon find you can't live without it. And I haven' even mentioned the sound quality. (It's Bose. It's good.) These aren't cheap headphones. But they're excellent. I don't fly anywhere without them.
See at Amazon (opens in new tab)
Mike Tanasychuk - Apple Earpods
For in-ear headphones that just come with a device (iPod or iPhone), they have to be some of the best-sounding headphones I've ever used.
The bass tones are very rich and warm and the mid and highs are balanced really well. All levels sing out nicely and it's really easy to hear harmonies and to separate tracks. Whenever I'm trying to learn a drum or guitar part, these headphones more than do the trick. They may not be much for noise cancelling, but I've never had any decline in audio quality because I've cranked 'em.
They also seem to last the longest out of any in-ear headphones I've used. The plastic doesn't feel cheap; the rubber cord is formidable and won't tear (at least, it hasn't for me); I can usually get a couple years out of a pair.
See at Amazon (opens in new tab)
DJ Reyes - BlackBerry Premium Headset WS-410
I prefer in-ear headphones rather than over-the-ear ones for travelling because they're easier to carry around and slip into a pocket. I've tried many over the years but there's one that beats all others - the BlackBerry Premium Headset (opens in new tab).
They're the ones that come in the BlackBerry 10 device boxes. I use them not so much for the sound quality, which is good enough for me still. Not for the noise cancelling function because it doesn't have that feature but because they fit and don't fall out of my ear. They fit securely in my ear, in-part thanks to wing-hoop on the ear piece that helps to secure it in place. On top of that, these headphones are not the kind that have to go into my ear canal. Even with those wing tips that come with other in-ear headphones, they never fit in my ear, no matter what size piece I use. Perhaps I'm wearing them wrong but I've never really got on well with the ones that have to go into the ear canal, those always pop out.
The in-line microphone and one-touch button comes in handy when I need to take a phone call and the flat wire design means I don't have to spend time untangling them when I want to use them. I may upgrade to the slightly better model which includes volume keys but for now this WS-410 model suits me just fine.
See at Amazon (opens in new tab)
Michael Fisher - HTC Active Earbuds
A design that's dust- and water-resistant (and therefore pocket- and sweat-resistant). Textured metal housings and eye-catching yellow trim. A three-button control collective for music and phone calls. And the buds magically come together when brought back to back thanks to the power of magnets.
It's tough to make earbuds stand out in 2016, but HTC does it with the Active Headset (opens in new tab). Toss in respectable sound quality, a comfy in-ear feel and a reasonable price point, and you'd be hard-pressed to find a better set of buds for your rainy-day hiking trips.
See at Amazon (opens in new tab)
Windows Central Newsletter
Get the best of Windows Central in in your inbox, every day!
Managing Editor - Tech, Reviews
Richard Devine is a Managing Editor at Windows Central with over a decade of experience. A former Project Manager and long-term tech addict, he joined Mobile Nations in 2011 and has been found on Android Central and iMore as well as Windows Central. Currently, you'll find him steering the site's coverage of all manner of PC hardware and reviews. Find him on Mastodon at mstdn.social/@richdevine
I have BOSE earbuds - love 'em!

BOSE = Buy Other Sound Equipment

Shouldn't the title of the article be "Best in ear EARPHONES" ?? Headphones go on your head, earphones go in your ear.

@eddp77. Lol stop being so pedantic. Headphones is a general term.

Edit: Misread his post, he's totally being pedantic

I have a bose pair that sounds great. It's durable too. I accidentally left it in my pocket and it went through the washer and dryer. Still works perfectly today.

Same thing happened to me.. Till date i dont have any problem in sound quality or the wirings. Great ear phones for the price of $99. But for around $30, i have to agree that apple earphones are best. I bought a lot <$30 ear phones, none of them lasted more than 6months. Some got wiring issues just within couple of months. I have been using apple ones for more than a year, they are good too.

For $30 Xiaomi Pistons are way better.

Cant stand my Xiami Pistons, too uncomfortable.

Thanks for letting me know. I never tried these. I will try them in future and hope they will last longer. Looking at my amazon orders, I have bought sony, lg, sennheiser(this one was giving me static in my ear from sweat), Samsung OEM ones, Skullcandy S2IKDY-003, JLab JBuds Hi-Fi Noise-Reducing. None of them(except for sennheiser from above list) lasted for more 6 months. Got fed up with buying <$30 and finally bought a bose and never had to buy one. Iphone ear phones come with the phone, so i started using them and i liked those.

I would also suggest, for the athletes that want good yet cheap(er) headphones, to look into Yurbuds.

I have the yurbuds venture pro...for 60 bucks they are over the top good. I love the way they have come up with that fts so well in your ear

I like Xiaomi's Piston Earphones. Very cheap, has volume and pause controls (works for Lumia and Android) and if you ask me, it's better than my Expensive Harman/Kadron. Posted via the Windows Central App for Android

Almost fell.over when I read "Apple". Those are hands down the biggest POS I have used.

I bought a pair of Apple's "earpods" last year and only used them for about 4 months because they hurt my ears that bad. The reviews say that they don't get wax in them but they do. However, they sound much better than Griffin Technology Woodtones earbuds.

iMore editors aren't known for being able to leave the Apple-bubble they live in, so we must give them the discount. Remember: they're the same ones that said that the camera on the iPhone 6S was better than that of the Galaxy S7 even though absolutely no one else, Apple users included, agree with them. :P

I'm using them and they aren't that bad...

I also thought the Apple buds were a joke. So much, I left them in the box when I got my iPhone. I just happened to need a pair of earphones once, and grab them out of the boxed, and I am really surprised how good they are for "cheap" earphones. The thing that is most astonishing about the Apple earphones, is the quality of the microphone. I use them for Skype, plugged into my Lumia 950, and they are amazing. When I need to get on a conference call, thats my best combo L950+Apple buds. Like all things earphone or IEM, the sound signature you like (flat or warm) plust the seal you get makes this a very personal topic. But I try many headphones and earphones, and I get the Apple hate around here, but these are actually better than I think people give them credit for.

Agree with you every bit on them. Except for ear phones design. My ears used to hurt when i tried it initially. They don't hold on to your ears when you jog. But for sound quality and all that, they are good.

I love how all our comments suggesting an Apple product is decent gets downvoted. Honestly, the kids around here :/

The list was coming along nicely too. Then boom - Apple, I literally laughed out loud! Posted from my Lumia 950XL

Really??? Bose didn't did it for you in the Laugh-Out-Loud dept.?

The short answer is overpriced electronic trickery (same with Beats actually). But a quick "Google" of 'why is Bose bad' will yield more insight.

I sold them for many years and the old saying is very true... "no highs, no lows, must be Bose"

Bose are terrible compared to anything else at the same price bracket. They're not bad per se, but you can definitely buy far better for the same money.

Most painful earphones. Cant use them for more than 1 hour.

Me neither, they either fall out or I rip them out thanks to the awful sound. Making them so awful must be a marketing ploy by Apple to encourage folks to buy still-terrible-but-marginally-better Beats ones.

Not sure how the Apple buds can be painful, they aren't IEMs, so aren't fully inserted. They sit on your outer ear. Actually one of the easier on the ear earphones. Those RHAs look like they would be much more uncomfortabel for longer wear times.

While I don't have the RHAs, I have UEs that have replacable earpieces. They ship with multiple sizes, silicone or foam. I prefer the silicone, and they bend to the shape of your ear. Everyone has differently shaped ears (ears are like fingerprints), and the ear pods definately do not fit everyone the same.

True, as I said in my above post, very personal. I also have had many headphones, I've even got custom molds for my Atrio Futuresonics. With the custom molds and IEMs that cost me over 300 dollars. Lovely though. But IEMs go into the ear canal. Whereas the Apple buds are not IEMs, they are traditional earphones that sit on the outer ear, in fact that why I don't use them for gym work as they would fall out easily. But for walking they are very light, and barely touch the ear. Just surprised anyone could find them unconfortable. But as we agree, a very personal thing. (I'm with you though, much prefer silicon tips over foam.)

For real. Q-tips, great for cleaning apple sauce out of one's ears.

I normally use Ultimate Ears TripleFi 10, but forgot them at home one day. I had bought an iPod touch on my way to work once, and threw the ear pods into my filing cabinet thinking I would never use them. I used them for about an hour, got in the car and drove the 35 mile round trip to go home and get the UEs. I am not sure which would have sounded better - the Ear Pods or stringing two tin cans together. They were absolutely horrible, and to heap all the praise on them like was done in this article shows that the Apple people will believe whatever the mother ship tells them, and will do whatever they can to prosthelytize the Apple way. "the have to be some of the best-sounding headphones I've ever used" Perhaps if you would try something that doesn't have the Apple logo on it at least once you will see that there are better alternatives out there.

My favorite are the ones that came with my Lumia 950. Oh wait...

I'm glad that Microsoft doesn't waste money putting earbuds in with phones. They would take away from the money you are spending for the phone. If I want a phone, I buy a phone. If I want earbuds, I buy earbuds. I'd rather have amazing Sennheiser earbuds than a bunch of cheap earbuds that came with my phones. Posted from Windows Central for Windows 10

I'm saying there should be earphones included at the same price (considering I'm paying $550 for a phone). Even an insanely overpriced garbage company like Apple includes earphones, and they know people will buy it with or without earphones for the same price anyway.

Nokia included earphones too, blame the US carriers for cheaping out. The ones that came with my 920 lasted a long time until people started borrowing it.

It doesn't matter how much you pay, part of that money goes to the earphones if they're included. Apple's BOM is lower than the Lumia 950, and sale price is a lot higher, so obviously they can afford it.

Jays T00097 a-Jays Five for Windows. Sound great.

Cant afford the bose's and rha's .... Therefore using Skullcandy .... Does the work for me and is long-lasting. The sound quality is 6/10. But then "itne paise me itna hi milega" ( at this price you will get this much only)

Not always. Sometimes you can get some good stuff for less. Try Symphonized ear phones. I find them on par with $100-150 earphones. And they cost $25-35. NRG 2.0 are great for $25 and the PRO for $35.
Best prices are on their official website.
Try kar lo. Maan jao gae. - Posted via W10M

Skullcandy Fix are actually really great for the price and have a very clear levelly-distributed sound. I got them for ~$80 a few years ago and I think they now cost

I have the Sennheiser Momentum in-ear headphones. They work great for me. Posted from Windows Central for Windows 10

I would love to get me some Sennheiser In-Ear Momentums, that would complete my Momentum line. I have some Bass Heavy Sony in-ear headphones that I got from Bestbuy ONLY because I needed something that made sound while I laid in bed. Truth be told I like over the ear headphones better than in-ears but I would love to experiment with some IEMs.

Xiomi Pisthon 3. It was about 17$ when i purchased from china. You can feel bass really and very good sound quality. Far more better than iphone earphones, in a different level. It's better than up to 80$ products.

I've bought 2pcs Xiaomi Quantie. Awesome! One for 950, and one for 640. ​

"The best in-ear headphones" is a misleading title for what is really editor's choices, which is still neat. We can't talk "best" and never mention Shure, Sennheiser, Etymotic, Westone, Ultimate Ears, or Jerry Harvey, Noble Audio, or UE customs for that matter getting into the $1000+ range.

Lets not open that can of worms.

"Our editors share their picks for the best in-ear headphones available today!", and Apple Stock Earbuds and Blackberry Premium Buds are on the list? If only the title ought to be brought into relativity.

Thank you. The title should've said "favorite" phones or something like that. For me that would be the Etymotic hf5 with foam pads, but I can't say they're absolutely the best because of course I haven't tried everything.

Let's not forget Unique melody, Aurisonics (now Fender), Sony, Dunu and 1964 Ears. And here I was thinking WC were actually going to talk about headphones.

It should be titled "The Best IEMs for Tone-Deaf People Who Fall for Marketing". I'm surprised there's no BEATS crap in the list. I see bose and that's all I need to know about the reputation of the article.

No Beats mentioned because I believe there's no WC editor under the age of 16.

Well they didn't say best IEM they said best headphones. Even though that is subjective it still isn't IEM that they focused on otherwise I'd go with custom 1964's all day. The adele's are on point.

Well then the title is even more retarded...I'll take the electrostatic Stax.

Did you look at the pictures? They're all IEMs.

If we're talking about titles, it should be editors favourite earphones, not headphones. Headphones go on your head, in ear earphones go in you ear... The clue is in the name lol.

Yea i was expecting to see at least one mention of the Shure se series. This whole list is a joke

For a good middle of the road I've been using the MEE M6 Pro with the comply tips. Mainly wanted them for trying on stage without committing several hundred dollars...pretty impressed. Though I use them as regular headphones and find them pretty accurate at lower levels. Even though they are noise isolating I have to crank them up pretty high on a plane...then I'm jealous of the Bose Q20's.

Wow, I just posted my 2 cents about the M6 Pro's, AND THEN saw your post. I'm shocked to come across another mention of them. I have enjoyed them.

Best for the price no doubt.

I have the Bose Sound Sport and QC 20 and they both sound great but the sound sport is only customized for iPhones so the three buttons neither work with Windows Phone nor Android however the the inline mic works very well with both my 950xL and Note 5. The QC 20 has two variants, ios and Android/ Windows, and everything works perfect on my Lumia and Galaxy phones.

I see Daniel mentioned the Bose he uses are the "Microsoft green". Does anyone know if the three button inline remote works with WP10? I went to their website , and all I see mention of is Apple/Android/Samsung variants.

Quite a few questions about compatibility of headphone controls with Windows M10 in the comments below. I believe an overview of WM10 compatible headphones would be very popular in this community! We all seem to struggle to find any information on manufacturer's web sites about this.

I've got some Bose SoundTrue headphones for Android and the controls all work perfectly with my 950XL.

I recommend Bose SoundSport IE, perfect fit and great sound!

Should be called Editors personal choice for in-ear headphones. 99.9% of headphones are made for iOS and Android, NOT Windows Phone. If I'm not mistaken, all of these that have an inline remote won't work properly with Windows phones. The RHA's are the only decent pair here, IMO. You can't beat a pair of Shure, Westone, B&W and B&O headphones. The Apple Earbuds are probably the worst on the list next to the Bose.

For those of you confused about the connectors used: http://allaboutwindowsphone.com/flow/item/17561_Jays_AB_headset_for_Wind...

Controls for iPhone don't play with Windows, but IME, Android uses the same interface as Windows phone, so (for example) my Amazon Fire headset works perfectly with my Lumia. And they're great.

Honestly, I hate in-ear headphones. I simply can't use them. But I also dislike those cumbersome on/over-ear headphones. I have a pair of Nokia Purity headphones but I seldom use them. For me, I rather use the more traditional earbuds. I normally use Sony's but currently I'm carrying Sennheiser ones.

For me external speakers are the best. Specially the bose ones.

External speakers? I surely hope you're not one of those people who goes around with external speakers blasting music for everyone to hear whether they want it or not. 'cause...you know...I already had to put up with that trend in the 90's and it's an experience I rather not repeat ;P

Maybe he means he puts THOSE in his ears. Very big ears, no less.

Bose are overpriced rubbish. Spend the same (or less) money on better gear.

Sorry for being off topic but I wanted to say welcome to Michael Fisher Posted from Windows Central for Windows 10

Damn. Now were left with just Jaime at Pocket Now? Posted from my Lumia 950XL

The new guy Juan Carlos is good as well.

Do (all of) the available control functions work with Windows M10 for all of these in-ears? Most specifically interested in Bose QC20.

$$$ 300. Too expensive there is a good one from Sony which is also Bluetooth:
http://www.amazon.com/Wireless-Stereo-Headset-Black-MDR-EX31BN/dp/B00FJISZJG?ie=UTF8&keywords=MDR-EX31BN&qid=1459800965&ref_=sr_1_1&sr=8-1
Or the wired one:
http://www.amazon.com/Sony-MDRNC13-Noise-Canceling-Headphones/dp/B004P7O26W/ref=sr_1_1?ie=UTF8&qid=1459801062&sr=8-1&keywords=MDRNC13

Im a huge fan of Sony but, there's nothing from Sony in that form factor that comes close to the Bose QC 20 in terms of sound quality and noise cancellation. Yes it is very expensive but it is worth it if you travel a lot.

Still using the buds that came with my L1520... Not great sound but they are a great fit. I've just gotten the MS comfy one which sound great but fit like hell :/ I have a Nokia BH-121 to give my buds Bluetooth. When I'm using it with my L950XL everything sounds great, but when I'm connected to my laptop or desktop, the sound is crap... Any good reasons for this?

Of the ones listed, which one's volume controls / phone controls support Lumia phones? The HTC ones look good (price is good too), but finding ones that support our platform is sometimes a pain ;-)

The best budget bassy earbuds are Marleys. They are so great!

I switched to the Dash. Have to say I'm really enjoying having zero cables. The 3 hour battery life is a bit short, but they haven't died on me at work yet. I place them in the charger when I'm in a meeting or having lunch. They're great for running and the gym too. I finished a run this weekend in constant rain, and they held up to the water-proof claim.

REALLY disappointed with my Bragi Dash*, returning 2 & keeping 1 so I can remain a beta tester for them for the next yr or so >.> *my expectations were well set, I'd done tonnes of research

If you did your research, then why are you disappointed, and why did you get 3 of them? I got mine on Kickstarter, so it's worth it for the price I paid. The good communication and roadmap they laid out show they care about the product.

Long & detailed rationale... Again, long story... No time to expound, unfortunately. From my experience thus far, definitely not worth the price, even for just 1 of the units. But I'll continue to back them by keeping 1 unit, despite the epic 'coming soons'. (was a Backer too, & bought 2 more Pre-orders)

I have been using the MEEaudio M6 PRO IEM's. I have been very satisfied with them, especially the comfort and feel of them in the ear. They sound quite great to me. http://www.amazon.com/gp/product/B00SLVB71Q/ref=s9_hps_bw_g23_i1

No love for Shure's? Amazing headphones for $100 (SE215's). They easily beat out many in the $300 range.

indeed, I have a pair of SE315... which are perfect: Amazing sound, good isolation and comfortable to weare... well worth the premium price...

I bought a pair of polk audio sport buds. They sound great and the tangle free wires re nice.

"Best" is highly subjective. However, this list consisting of Bose and Apple IEMs is a joke. Look at Shure (if you want a mic) or Westone or Ultimate Ears, etc. for far superior and justifiable pricetags. Also, visit Head-fi.org for good insight on quality IEMs/headphones.

I have the lumia crap wear 3000... Out of the box, worst I've ever used. They couldn't cost more than 99c

There is nothing to comment. Just plain ear buds. No active noise cancellation. Wasted my time.

Sorry, I missed the QC-20s. Anyway, those are $300. There are other good options of NC for less.

Comfortable, pretty cheap, long lasting and OK sound. I have one in black, white and orange. All I need. https://www.microsoft.com/en/mobile/accessory/wh-308/

I agree with the posters above on those from Etymotic Research Posted from Windows Central for Windows 10

I have a hard time taking anyone serious who thinks that Bose products sound good.

"friends don't let friends buy bose"

Friends tell friends to Buy Other Sound Equipment

Got no lows? Must be BOSE.

I use my KEF M200 earbuds with my 950XL. I find them very comfortable and the sound is great, though I do not think they are for everyone. I also like my nokia earbuds that came with my 1020.

If I could get my KEF Q900s to fit into my ears I'd use those. Love KEF. Haven't tried the M200's tho', or any KEF portables for that matter.

strange, i can't see etymotic er4p on the list

Michael Fisher on Mobile Nations... Yesss. Can't wait for his own video centric channel launching in mid 2016

LOL! That almost sounded like a commercial tag line XD
But yes, this is the first I heard of it. Very cool news :)


I like the Amazon Fire headphones. They work perfectly with my Lumia, the sound is good, they're comfortable, and they're cheap. And they don't give you that isolation chamber feeling that plug-tipped earbuds do.

Michael Fisher! via Windows Central app for Windows 10

I use the ones that came with my old 920. Still work great, great bass and great sound quality, and they're comfortable Posted from Windows Central for Windows 10

I'm a fan of Zagg's smartbuds.... sound good AND i like hour the cable is wrapped in the same material used for their screen protectors.

For traditional ear buds fans try YUIN products, Yuin Pk3 is an excellent earbud for the price.

come'on Etymotic Research hf5, nobody?

Oh. Apple earpods? Rubbish in my own experience. Wearing it for so long makes your ears pain!!! because of the round part which protrudes my ears. Horrible. Replaced them a couple of times and all have spoilt within 6 to 12 months. Yes it sounds good but it also leaks sound. Trash.

In my opinion, any discussion of "best" earbuds that does not include the Monoprice.com "Enhanced Bass Hi-Fi Noise Isolating Earphones Product # 9927" is incomplete, as these are the best bang for the buck earbuds going for about $8.00. http://www.monoprice.com/Product?p_id=9927 With 14.2 mm drivers, they sound very good, but oddly it's their clarity, not their bass that make them exceptional. They are not perfect ergonomically, but the sound is very impressive. They sound much better than lots of earbuds many times their price.

Really? These are some of the most over-rated, crappy headphones listed. Granted that most people think that Beats are good headphones, but really, Apple earpods? Tone-deaf. For generic IEMS, get Etymotic, Westone or old UEs. I'll stick to my JH13s...

Wait, Wait, Wait. I'm more interested to find out that Michael Fisher is part of the Windows Central team. Is that Michael Fisher - as in Captain Two Phones from Pocketnow? He's always been a fan/critic of Windows Phone. I'd be interested to know if he really is now part of the team.

From what I understand, this article was a general Mobile Nations post. I think Mr. Fisher is doing all platforms still, as he did on PocketNow, just in a new (possibly larger?) venue.

Michael is not part of the Windows Central Team. He will be doing a project for Mobile Nations which will be YouTube focused. And at any rate, if he were to step in into one of the Mobile Nations websites, it would more likely be Android Central. Windows Phone fans would not like to hear Michael's honest oppinion about WP10.

They'd rather have Jason tell them sweet lies everyday. Posted from my Lumia 950XL

It's a great surprise that nobody was/is recommended all the premium in/on earphones from the premium speaker maker Klipsch!

Nice rohan, those are really nice and the noise cancelling is quite good. As far as the earphones mentioned in the article, I really cannot dfeal with earphoens that go into your ear, I prefer regular earbuds.

A cheap accessory you should get is a cotton swab...and clean your ears 'cause you can't hear!

Hi Richard. Can you do a "best sketching tablets?"

Surface Pro 3 and 4. It's really your only option. The iPad Pro is also quite good for that. There aren't a lot of "sketching tablets" out there.

Matebook and the new Thinkpad X1 Tablet? I agree with you, but I was looking for a cheap solution.

I still get a good chuckle when I see the words "iPad" & "Pro" used together.

You can't get them any more, but I LOVE my Ultimate Ears 8 Pro Customs. Nothing in the article can touch a custom in ear monitor.

True. But unfortunately customs are usually way out of most people's budget.

I have some non custom Ultimate Ears and they sound f'n amazing.

Apple Earpods? This is a late April fool's joke? Wearing earpods just for 5 minutes makes you feel like you have an ear infection. I love my Sony MDR-EX210B.

Skullcandy Smokin buds 2. Been using them for like 10 years. Cheap. Do the job. Bass is great. So deep!!!. And unlike Beats or Bose these actually provide a "reasonable" treble. I've been trying to find a set that has crystal clear highs AND bass. Seems like an impossible task o.o

Remember Zune? The earbuds that came with the player were pretty awesome.

I use Nokia's Coloud Pop in-ear earphones. They're not the best. But for a small budget, they're pretty good. And they last long too for daily use. Mine's lasted for almost 2 years and still going strong.

Still using the headphones that came with Lumia 920, that pair is comfortable and has multiple features and yes sounds great

The apple earpods are very solid, cheap and excellent sound

I'm surprised no one has a set of Shure in ears.

Shure indeed ! http://www.shure.co.uk/products/earphones I have a pair of Shure SE315 and absolutely love them... (I would have gone for the SE425 if I could afford them!) Although a bit expensive at first, they sound amazing and last forever... The sound is precise, very detailed, finely tuned with the right amount of Bass and treble. I was used to have high end Sony earphones and these sounds much better! you can hear absolutely every details (even the bad quality if poorely encoded music on a low bitrate!)
The "over ear" design fit nicely and securely in the ear (for sport etc) and are comfortable to weare. I tried many different earphones and settled on these a couple of years back. I have absolutely no regrets...
The sound isolation is also very good, once you have choosen the right ear "plug" and fit them correctly (silicon, foam etc). No need to put on high volume to ear the music!
I have to tell people arround me that I have my earphone on, in case they want to talk to me, or they will believe I totally ignore them! In short, you pay a premium, once, for amazing sound and quality that last!

Or maybe you can just call it earphone?

Michael fisher from pocketnow?????

Yeah I just went to his Twitter he said he's joining mobile nations, hopfully he'll be on the new WIndows Central Podcast!

That's amazing, his reviews are just amazing!! Looking forward to podcast and hope he reviews windows devices as well :)

Ultimate Ears, I'm just saying. Look them up. Amazing sound.

might be the most misleading title ever. more accurate if it's "best average IEMs from windows central staff". head-fi.org, if you really want to look for something that's best of class.
Windows Central Newsletter
Thank you for signing up to Windows Central. You will receive a verification email shortly.
There was a problem. Please refresh the page and try again.