Best Free Antivirus Software 2023
Protect your computer without paying an arm and a leg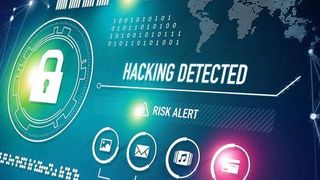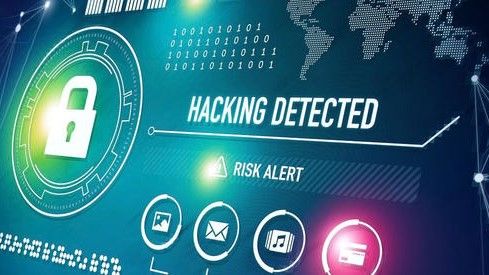 (Image credit: Bitdefender via Facebook)
Let's face it. Buying antivirus software can get expensive. This is because most of these solutions come with extra security tools that are helpful, but may not be necessary, Sometimes basic malware protection is all you need, and that's pretty much all that comes with a free antivirus program.
Your Windows computer comes with Mircosoft Defender already installed on it. In reality, it could be all you need. But it isn't the best at stopping all threats, requires some configuration to get the best outcomes, and isn't recommended if you have click-happy kids that don't have malware at the forefront of their thinking. For these situations, adding a second layer of protection is definitely recommended,
After spending enough time researching testing lab results, talking with current and past users, and doing my own hands-on testing, I can easily recommend any of the free antivirus solutions on this list. Bitdefender Free Antivirus is my favorite and the one I use on my personal machine. But there is something to be said about Avast, too, especially if like me, you have kids and teens that are online a lot.
Microsoft Defender
Just basic protection
Reasons to buy
+
Comes already installed and enabled on Windows machines
+
No popup ads
+
Parental controls
Reasons to avoid
-
Lower detection rates
-
Limited internet security
-
Configuration needed for optimal results
Bottom line:
Microsoft Defender comes pre-installed on your computer, which means you don't need to do anything to get started. Parental controls only work with Microsoft Edge, and Defender's detection rate isn't the best.
Let's start with the obvious. Microsoft Defender comes installed and ready when you purchase a Windows computer. It recognizes malware of all kinds including ransomware. It's pretty decent at stopping zero-day threats. This is malware that is so new it hasn't been identified or added to a database, yet.
Microsoft Defender comes with a firewall that keeps an eye on your network connection, including when using public Wi-Fi. This helps protect your machine from spies that like to sneak in through the network connection and swipe sensitive information saved locally on your computer.
Some parental controls come with Windows Defender. You can enable them to place time controls or block access to the internet. If your kids have Windows devices, and everyone is properly registered, you can use the family controls from your computer to place restrictions on theirs. You can also see a full report of where they are going while online and any programs that have been downloaded or used.
While it is very effective, Microsoft Defender isn't at the top when it comes to stopping malware. Several testing labs have shown it to let some pretty nasty stuff in from time to time. Thankfully, it works well in tandem with other antivirus programs, so you can run them both simultaneously and take advantage of the protections from both.
Microsoft Defender doesn't stop malware files from downloading from the internet unless you are using Microsoft Edge as your browser. For browsers like Chrome and Firefox, other antivirus programs include a browser extension that stops most threats before they have a chance to start the download process. These also block malicious websites. With Defender and Edge working together, you can get the same results, though I've noticed it isn't as consistent compared to other antivirus programs.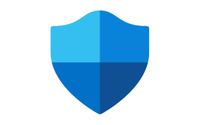 Microsoft Defender Antivirus comes already up and running with computers running Windows. It includes a firewall and parental controls.
---
Bitdefender Antivirus Free
Dependable, fast, secure
Reasons to buy
+
Real-time protection
+
Secure delete
Reasons to avoid
-
Slow scans
-
No advanced features
Check this out
Read about all of Bitdefender's antivirus solutions in my full review.
Bottom line:
If you're not worried about using a VPN or password manager then I highly recommend Bitdefender as the best, basic antivirus program. Plus it works alongside any web browser and not just Microsoft Edge.
I'm always amazed at how well Bitdefender stops malware files before they start the download process, and most threats get automatically scrubbed from my computer without ever needing to hit the quarantine folder. It's like Bitdefender knows a threat when it sees it and doesn't bother me to double-check.
There is hardly any effect on my computer. The only way I knew it created any slowdown is because I timed it, and the lag was less than a tenth of a second.
As with all free antivirus programs, Bitdefender does have popup ads that encourage you to purchase its paid security program. However, compared to other free software, I didn't find it overly intrusive or annoying. The biggest frustration I discovered of all Bitdefender programs is virus scans take a long, long time, nearly three times longer than other programs.
Depending on what you have saved to your local drives, this can be well over an hour. One of my test computers that only had default programs installed still took close to 45 minutes to complete.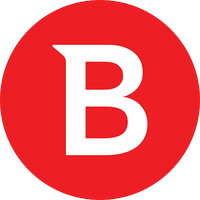 Bitdefender won't bog down your system while protecting your device from malware trying to download from any web browser.
---
Avast Free Antivirus
So much protection in a free program
Reasons to buy
+
High protection score
+
Awesome gamer mode
Reasons to avoid
-
Popup ads
-
Causes slowdown
Check this out
Avast has a lot of antivirus solutions available. Learn about there here in my full review.
Bottom line:
For gamers that want to use every ounce of their coputer's resources while still being protected from malware, Avast is the best choice.
Avast is another great basic protection solution, but it comes with a few extra perks. For one, its firewall is really good at protecting your while connected to public WiFi so hackers and other snoops can break into your system.
This free antivirus software also has a system scanner to look for potential weak points in your system, like outdated programs, where malware could push through and infect your device. But my favorite feature is Avast's automatic gamer mode.
When you visit a known gaming site, Avast places it on its gamer list and automatically suspends all non-essential processes, so you have all the resources you need while playing. This includes pop-up messages or other notices that tend to interrupt gameplay. However, Avast will keep monitoring for any malware trying to sneak in and stop it.
Because it is a free program, Avast does have a lot of ads that try and entice you to upgrade to one of its paid programs. Unless you're in gamer mode, these ads do become bothersome as they pop up and do create some slowdown.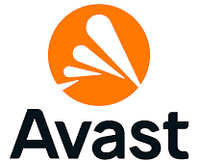 If you're an avid online gamer, then Avast, with its impressive gamer mode, is the best choice for you. A firewall and system scanner are also included.
---
AVG AntiVirus Free
Works alongside other programs for double the protection
Reasons to buy
+
Tandem protection
+
Ease to use
+
System scanner
Reasons to avoid
-
Noticeable lag
-
Lots of ads
Check this out
AVG has a good free program, but offers an even better paid subscription. Learn more about this security suite in my AVG review.
Bottom line:
AVG is easy to install and start using, and is the best when using it in tandem with other antivirus software, including Microsoft Defender. It is a bit ad-heavy compared to other free antivirus software.
One great advantage of using AVG is that it works in tandem with other antivirus programs. Most security software requires you to uninstall any competitor programs, but AVG lets you keep your primary application. Using smart technology, AVG knows when to step up to provide first-response protection and when to step back.
AVG is the most straightforward antivirus program to install and start using. It uses icons on its dashboard to make it easy to navigate and figure out each tool. The icon image is red when a security feature isn't being used. Once enabled, it turns green.
When I tested this antivirus program, it did an excellent job of stopping most internet threats, including blocking phishing schemes and dangerous websites. One extra tool AVG Free comes with is a system scanner. This looks for outdated software and suggests where to find a new version or link or prompts you to remove it altogether if you don't use it often.
AVG does have some lag issues. During my testing, the initial deployment of a program, opening up a web browser, or navigating to a new site caused loading to be noticeably slow. I noticed the same loading issues when opening both online and offline games, or when I wanted to watch a movie. Once the program, website, browser, or media was fully loaded, there wasn't an issue with drag.
Also, because it is a free program, you can expect popup ads encouraging you to upgrade to AVG's paid subscriptions. While this is typical of free programs, AVG goes a bit overboard. I've found that it has a lot more popup ads than other free antivirus software.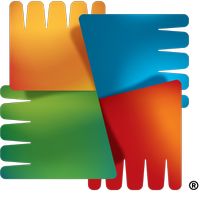 AVG will work right along with other antivirus programs and comes with a few extras like a system scanner and a firewall.
---
Malwarebytes Free
Rounds up threats already on your computer
Reasons to buy
+
Finds existing threats
+
Fast
Reasons to avoid
-
No real-time protection
-
No extra security tools
Bottom line:
While it won't stop your devices from becoming infected, Malwarebytes is the best for removing threats from your system. Most malware can't stop it from being installed, and it's quick at rounding up threats. Once your computer is clean, I do recommend installing a true antivirus solution.
Malwarebytes' free program isn't true antivirus software. Instead of stopping malware from infecting your computer in the first place, Malwarebytes rounds up existing threats, including rootkits, already on your computer. It taps into comprehensive databases with lists of known malware and uses these to find even the most stubborn of threats.
After each scan, which is very thorough, Malwarebytes lists any threats it's found and asks if you'd like them quarantined or left alone. Once in quarantine, you can choose to scrub them permanently from your computer or wait and have them securely deleted after a few days in quarantine. Malwarebytes does this impressively quick, though this is in part because the program doesn't do more than this.
Because it is so elementary, Malwarebytes doesn't have any other features beyond collecting and removing threats already on your computer. It doesn't have a system scanner or safe browsing or a VPN. While I like Malwarebytes, I'd recommend using it to help clean up your system and then install a more comprehensive program, free or paid, to threats before they have a chance to attack your system.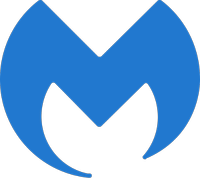 While it won't stop your computer from becoming infected, Malwarebytes is incredibly effective at removing even really tough and stubborn threats.
---
Compare free antivirus software
Swipe to scroll horizontally
| | | | | | |
| --- | --- | --- | --- | --- | --- |
| | Microsoft Defender | Bitdefender | Avast | AVG | Malwarebytes |
| Protection score | 96% | 99.5% | 99.5% | 99.75% | 80% |
| Operating system | Windows | Windows, Mac, Android | Windows, Mac, Android, iOS | Windows, Mac, Android, iOS | Windows, Mac, Android, iOS |
| Firewall | √ | Row 3 - Cell 2 | √ | √ | Row 3 - Cell 5 |
| Web protections | √ | √ | √ | √ | Row 4 - Cell 5 |
| System scanner | √ | Row 5 - Cell 2 | √ | √ | Row 5 - Cell 5 |
| Parental controls | √ | Row 6 - Cell 2 | Row 6 - Cell 3 | Row 6 - Cell 4 | Row 6 - Cell 5 |
My recommendations
Personally, I use antivirus software on top of Microsoft Defender, because in my line of work, I need additional coverage while working in Chrome and Firefox that Defender just doesn't have. I choose Bitdefender to secure most of my devices.
Bitdefender stops threats in real time. This means as the threat is recognized by Bitdefender, it's stopped before it even has a chance to start downloading its file. I'm not inundated with too many popup messages or ads, and there is very little slowdown on my system, even during virus scans. But there are devices that I use other antivirus software.
Something great about Bitdefender is that even with its free program you get 24/7 live support. Typically antivirus software companies reserve this service for their paid subscriptions, but Bitdefender includes it. I haven't had to use it often because of how easy Bitdefender is to use. but when I did reach out, Bitdefender is really great at answering questions and providing step-by-step help that was clear and easy to follow.
For some of my kids' devices, especially gamers, I choose to use Avast Free Antivirus. This is in part because of its awesome gamer mode. Avast notices when you log into an online gaming site or start playing a computer game and automatically suspends some of its functions. This allows you to play, play, play without worrying about a scheduled virus scan, or buffering during your game.
Like Bitdefender, Avast also uses real-time protection to stop malware before it can fully download or install on your computer. So I trust it with my click-happy kids.
Third-party testing labs give Bitdefender and Avast very high marks for protection. Microsoft Defender gets good scores, too, but it usually isn't as high as either Bitdefender or Avast.
FAQs about antivirus
What is the best best free antivirus software?
Why you can trust Windows Central Our expert reviewers spend hours testing and comparing products and services so you can choose the best for you. Find out more about how we test.
If you have a Windows device, then you already have Microsoft Defender installed. This is a really good start, but for most people, it isn't enough protection. Even third-party testing labs like AV-Test and AV-Comparatives show there are weak spots in Defender. This is why it is a good idea to shore up its defenses with secondary antivirus software.
Bitdefender is my personal go-to because of just how amazing it is at recognizing and stopping malware before it even has a chance to start downloading. It doesn't take up a lot of my computer's resources, is easy to navigate, and I really don't have to worry about popup reminders or configuring extra tools. It really is a set-it-and-forget-it antivirus program. However, while you can still get Bitdefender Free, it isn't being updated or supported by the Bitdefender team.
Another really great free antivirus solution I use on my kids' computers is Avast. I really like the added protections of a secure firewall on top of its already superb malware protection. But I especially like its gamer mode, especially since that is primarily what my kids are doing online. This keeps them protected while also allowing them to get the most out of their gaming systems and not worry about interruptions or slowdown.
Is paid antivirus software better than free software?
In terms of blocking malware, nowadays both free and paid antivirus software is just as effective. In the past, real-time protection, which is the process of stopping malware before it could download, was reserved for paid subscriptions. But most free versions now have this feature, too.
The big difference between fee and paid solutions comes with the extra security tools. One of the most important features after malware protection is a secured firewall. This is because some threats come in through your internet connection, especially if you're connected to public networks. Firewalls help secure your connections and keep an eye out for anything suspicious trying to sneak in.
Other great tools for online security include password managers, webcam monitors, safe banking tools, and VPN access. With maybe the exception of Avast Free, most antivirus software includes these features with their paid subscriptions only.
How does antivirus work?
There are dozens of malware databases that list every imaginable threat that a computer has encountered. When a new one is identified, it, too, is added to the list. When you enable an antivirus program, it searches those databases and matches it with websites and files that are known threats. This is done so quickly that you don't even have time to blink. When a threat is matched, it is instantly blocked by the antivirus.
Most antivirus programs use AI learning technology to keep you safe from brand new threats that haven't yet been identified or added to the malware databases. This technology learns common patterns and behaviors of malware and will block anything that is suspicious. Usually, the threat is placed in quarantine for a maximum of 30 days before being deleted. This gives the antivirus time to compare the file with newly added malware before scrubbing it.
When a malicious file is blocked differs between antivirus programs. All are effective even if it may feel otherwise. For example, Bitdefender recognizes a malicious file and blocks it from being able to even start its download process. Other antivirus software stop the threat during the download process and others wait until the download is complete before swooping up the threat and placing it in quarantine.
Antivirus and Data Collection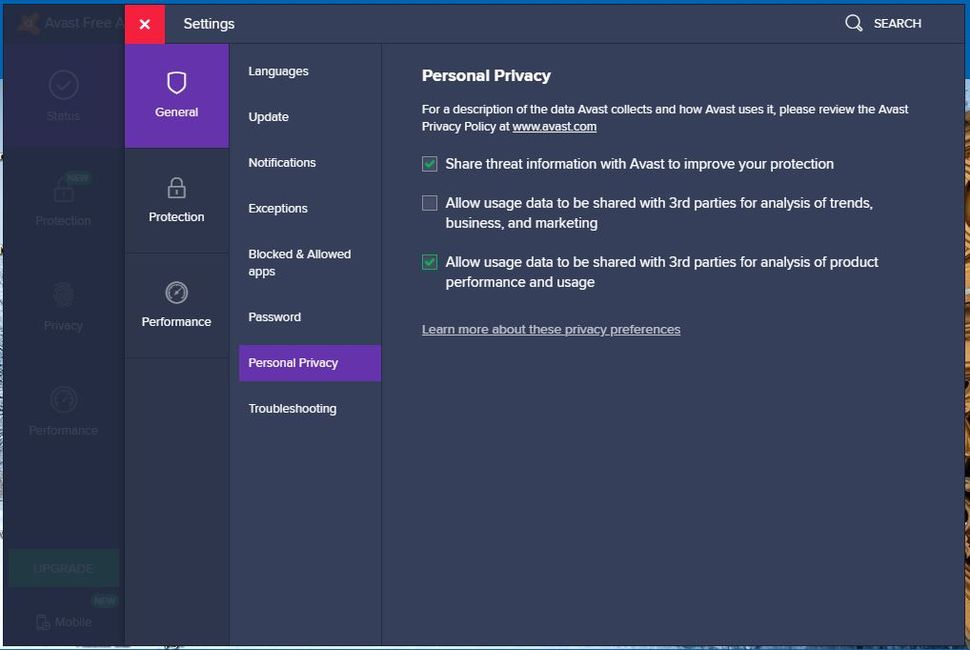 There have been some antivirus programs that have made it into the news with Avast being the most recent after admitting to collecting and selling user information to its partners. Just about every online website or software program gathers information on its users. Typically the information is used for research so companies learn how their programs are being used and what improvements should be made to retain and gain more clients. While this is a common practice, it does make those using antivirus programs uneasy since these programs tout methods of blocking internet snoops and threats.
One important use of data collection, especially among antivirus programs, is to learn and stop newly emerging malware, also known as zero-day threats. These files are so new that they haven't been logged into malware databases. By watching similar movements founds in known threats, the best antivirus software can stop new threats before they can cause problems. But these new threats must be properly cataloged so other antivirus programs can be aware they exist and keep a lookout for them on other users' PCs.
In both of these cases, every antivirus software, both paid and free, gives you the option to opt out of data-collecting programs. Some, like Trend Micro, separate these programs so you can opt out of one and agree to another. But most programs lump all data collection under a single permission tab. You are asked to deny or give permission for data collection the first time you install an antivirus program. However, you can always change your preferences by finding the permissions under your program's settings.
If you are looking for some paid options, we've also rounded up all the best antivirus software options money can buy right now.
Get the Windows Central Newsletter
All the latest news, reviews, and guides for Windows and Xbox diehards.
Nikki is a commissioned editor for Future Plc covering internet security including antivirus and VPN. With over 18 years of research and writing experience, and 11 years of testing and reviewing internet security solutions, Nikki knows how to dive deep to get the information consumers need to make better buying decisions. She is also a mom to 10 children, and personally uses many of the products she reviews to ensure the safety of her own family.