Best Xbox steering wheels 2023: console and PC-compatible options
Take to the virtual streets with the best racing wheels for Xbox with extended PC compatibility.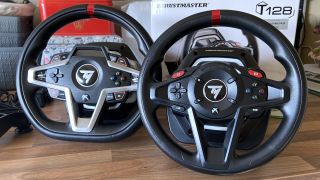 (Image credit: Ben Wilson | Windows Central)
Some of the finest racing games now span multiple generations of Xbox with cross-compatibility. The best Xbox steering wheels we've tested are compatible with anything from the Xbox 360 to the previous-generation Xbox One and modern Xbox Series X|S, offering tremendous versatility. They also work perfectly on PC, but we're focusing on the top racing wheel picks for gamers sticking with Microsoft's consoles.
Two manufacturers stand out as giants among the steering wheel vendors, with Thrustmaster and Logitech going head-to-head with each revision. Luckily, this rivalry means sim racing fans generally benefit from access to high-quality models at competitive prices. It can get confusing if you search around storefronts, so we've categorized our favorite wheels, with the fantastic Thrustmaster 248X taking the top spot.
Best overall steering wheel for Xbox
Specifications
Accessories:
Triple pedal set
Compatibility:
Xbox 360, Xbox One, Xbox Series X|S, PC
Reasons to buy
+
Built-in HUD
+
Easy to set up and use
+
Decent hybrid force feedback
Reasons to avoid
-
Windows PC required for updates
-
Loud and clunky shifter paddles
-
Clamp slips on some desks
Finding a perfect balance of value and quality is tricky, especially when buying accessories that you usually can't test in retail stores. Luckily, we tested the Thrustmaster T248X racing wheel and found it ticked all the right boxes for beginners and enthusiast-level sim racing fans playing on Xbox. The hybrid motor system is housed in a servo that is a little more compact and lightweight compared to some alternatives, making it easy to set up and remove quickly.
The built-in HUD makes it super simple to adjust settings like rotation amount and force feedback levels. Although it doesn't display the same kind of live information on an Xbox as on a PC, it still serves a valuable purpose in finding the right balance of personalized settings using the massive array of buttons, including an Xbox guide plus separate screenshot and video share buttons.
Xbox titles like Assetto Corsa Competizione make use of everything on the T248X, and you can still customize the buttons on other games like Forza Horizon 5, both in-game and on the wheel itself. The included Thrustmaster T3PM pedals are mostly plastic construction except for the metal heads and come with a stiff replacement spring for an extra personalized touch.
You'll need a Windows PC or laptop to update the firmware and run in-depth calibration software, but the wheel still works out of the box on an Xbox 360, Xbox One, and Xbox Series X|S, making it well-suited to practically anyone. The combination of leather and plastic for its finish gives you the best of both worlds and has the T248X sitting comfortably as our pick for the best overall Xbox steering wheel.
Best beginner Xbox racing wheel
Specifications
Accessories:
Double pedal set
Compatibility:
Xbox One, Xbox Series X|S, PC
Reasons to buy
+
Tremendous value
+
Engine speed RPM LEDs
+
Same force feedback as the mid-range T248
Reasons to avoid
-
All-plastic construction
-
Weak dual-pedal set
You'll probably notice how similar this affordable alternative looks to the T248X top choice, and I discovered in my Thrustmaster T128 review that it's no coincidence. The T128X is a cost-cutting plastic Xbox steering wheel that uses the same servo base internals as its more luxurious sibling, stripping out the fully-fledged HUD but replacing it with a slick rev meter. The colored LEDs light up as you feed the gas on the included double pedal set, which is also constructed entirely from plastic, for a shockingly similar feedback experience.
If you've never owned a racing wheel before, the T128 is a perfect starting point. Listed with official support for the Xbox One and the Xbox Series X|S consoles, you get a wide variety of on-wheel buttons alongside chunky gear shifters. The hybrid drive force feedback is technically the weakest technology for simulation wheels, but it's powerful enough to provide real immersion to Xbox racing titles.
Adjusting your in-game settings for titles such as DIRT 5 can provide a near-perfect feel for most vehicles with this basic model. The included pedals are enough to get you started with automatic transmission, but a physical shifter can still connect to a spare port underneath the base. Connect it to a simple desk or a full-sized cockpit for an affordable entry into simulation racers on Xbox.
Best intermediate Xbox steering wheel
Specifications
Accessories:
Triple pedal set
Compatibility:
Xbox One, Xbox Series X|S, PC
Reasons to buy
+
Decent button layout
+
Slip-resistant pedals
+
Leather rim
The G920 from Logitech, also known as the G29, is one of the longest-serving steering wheels on our list, and it's here for a good reason. It's still in production, and for around $300, you get a triple set of pedals alongside a beautiful, leather-bound wheel loaded with face buttons and responsive gear-shifting paddles. A Logitech G920 review from our managing editor Richard Devine is one of the more vintage articles on Windows Central, but the praise it earned at launch has endured for years.
There have since been modern replacements for this racing wheel, but it's still affordable for a model compatible with Xbox One and Xbox Series X|S, alongside any PC. It'll connect to a cockpit or mount to most standard desks using the included clamp, but the premium build and precise input mean it's better suited for racers looking for a second-stage upgrade rather than brand-new beginners.
Not too big, but not so small that it feels like a toy, the G29 is the perfect intermediate steering wheel for Xbox. Logitech still sells compatible gear shifters that you can attach separately, and its face buttons offer enough input options for any game. If you want a step above the bare basics, pick it up and enjoy cross-compatible racing over Xbox consoles and PC.
Thrustmaster TX leather edition
Best mid-range racing wheel for Xbox
Specifications
Accessories:
Triple pedal set
Compatibility:
Xbox One, Xbox Series X|S, PC
Reasons to buy
+
Incredibly smooth dual-belt system
+
Comfortable hand-stitched leather
+
Swappable Thrustmaster wheel
Reasons to avoid
-
Weak pedal springs
-
Heavy TX servo base
-
Unsightly screw attachment
The middle ground for force feedback comes from belt systems tied to internal brushless servo motors, designed to pull the wheel from your grip using in-game physics information. The TX is technically a package deal, combining the TM Leather 28 GT rim with a Thrustmaster TX servo base, an affordable method of unlocking the mid-range for racing wheels. When I first used the TX Leather Edition for my review, the upgrade from standard motor-fed force feedback was immediately noticeable.
It looks bare, but the TX leather edition is a formidable steering wheel for either the Xbox One or Xbox Series X|S. If you've ever used racing wheels with hybrid motor force feedback, you'll likely be familiar with the individual notches felt when making slight turns. Since you're moving between teeth on gears, making a low-end wheel feel perfectly smooth is hard. In this case, the dual-belt servo is buttery smooth in turns and provides incredibly powerful feedback.
I cannot recommend this steering wheel for absolute beginners; the force feedback is a thing to treat with caution. The giant servo base hints at the strength lurking inside, but it's still a surprise when the wheel is thrown around in off-road races, so any youngsters need careful supervision when using it. It's not the most feature-rich Xbox racing wheel, but it's a slick option with 1080 degrees of rotation, cross-compatible with multiple generations alongside any PC.
Best modular Xbox steering wheel
Specifications
Accessories:
Triple pedal set
Compatibility:
Xbox One, Xbox Series X|S, PC
Reasons to buy
+
Realistic design and feel
+
Excellent build quality
+
Modular system allows you to swap out the wheel for another
+
Direct mounting to just about any racing seat or stand
Reasons to avoid
-
Button placement is less than ideal
-
A few rough edges on the metal paddles
If you're searching for a modular racing wheel for your Xbox with swappable rims, look no further than the Thrustmaster TS-XW. It's not cheap, but it's the closest you'll get to reality without putting a helmet on.
A big part of what makes it so good is the partnership with Sparco, which makes the TS-XW's rim an actual recreation of a real-life racing wheel, the P310, right down to the authentic Alcantara trim. You'll probably want some gloves, though, since, after a while, Alcantara can get a little rough on the hands.
The force feedback on this wheel is incredible, paired with a dual belt-pulley system, a metal ball-bearing axle, and 1080 degrees of rotation for the ultimate realism. The companion three-pedal setup also allows for an optional stick shift. Perhaps the only thing you might not like is that this thing is massive.
But it's still possible to mount to even the most affordable rigs, and the interchangeable rims from Thrustmaster mean you can make it your own. The stock pedals don't include a load cell, but you can use the standalone Thrustmaster T-LCM set with the TS-XW on the Xbox for more precise braking.
Best pro-level Xbox racing wheel
Specifications
Accessories:
Triple pedal set
Compatibility:
Xbox One, Xbox Series X|S, PC
Reasons to buy
+
Easy to set up and use
+
11Nm of powerful torque
+
Realistic Trueforce feedback
+
Compatible with hundreds of games
Reasons to avoid
-
Too heavy and powerful for some office desks
-
No alternative wheels at launch
-
Strictly USB connectivity
Direct-drive wheels are the cream of the crop for sim racers, removing all obstacles between the user and the raw feedback from the motors inside. Nothing compares to the sheer force and precision in a straightforward package like the Logitech G PRO racing wheel, earning a perfect score in my review for its simplistic setup and enthusiast-level immersion. It's USB only, but that's perfect for Xbox consoles.
Some games need help identifying this cutting-edge steering wheel on Xbox, but Logitech solved the issue at launch by including an onboard compatibility switch. It tricks your Xbox into thinking the G PRO is a Logitech G923 racing wheel instead, converting the raw feedback data into its realistic Trueforce engine. You won't be able to connect third-party pedals just yet, but the manufacturers told us in a pre-launch briefing that an adapter should release in 2023.
There are no real downsides to the performance of the Logitech G PRO racing wheel unless you're planning to use your Xbox at a desk or mount it to a table. The sheer strength behind the 11Nm of torque lurking in this monstrous servo means that ramping up the Trueforce effects to maximum could shake any weak desk apart. It's the ultimate steering wheel for immersive sim racing on Xbox if you have an appropriate cockpit or a heavyweight desk.
Are Xbox steering wheels compatible with PC?
Yes, any peripheral made for an Xbox 360, Xbox One, or Xbox Series X|S with a USB connection should work on a Windows PC without any issue. Steering wheels may have fancy feedback enhancements but are simply a set of analog and digital inputs translated to game functions with a simple driver installation from the manufacturer's website. Most games on Xbox consoles allow you to customize button functions on racing wheels, but a PC will offer some extra personalization.
Choosing the best Xbox racing wheel for you
Why you can trust Windows Central Our expert reviewers spend hours testing and comparing products and services so you can choose the best for you. Find out more about how we test.
Xbox consoles have some of the best racing games for fans of the genre, and there are plenty of high-quality steering wheels compatible with multiple generations of hardware. Our top choice of the Thrustmaster T248X covers all the bases with support for Xbox 360, Xbox One, and Xbox Series X|S alongside PC. You'll get a set of metallic pedals and access to a fantastic HUD for quick adjustments to feedback and maximum rotation settings.
For curious newcomers, the Thrustmaster T128 offers a remarkably similar experience to the top pick but at a lower cost. If you're tentatively dipping your toes into sim racing on Xbox for the first time, it's cheap enough for a budget wheel without sacrificing the quality of immersion. The Logitech G PRO racing wheel is the opposite, with a slew of stimulating feedback effects and unparalleled quality on Xbox, but it's the most expensive. All of my choices excel in their own way, so consider your needs and Xbox generation support.
Get the Windows Central Newsletter
All the latest news, reviews, and guides for Windows and Xbox diehards.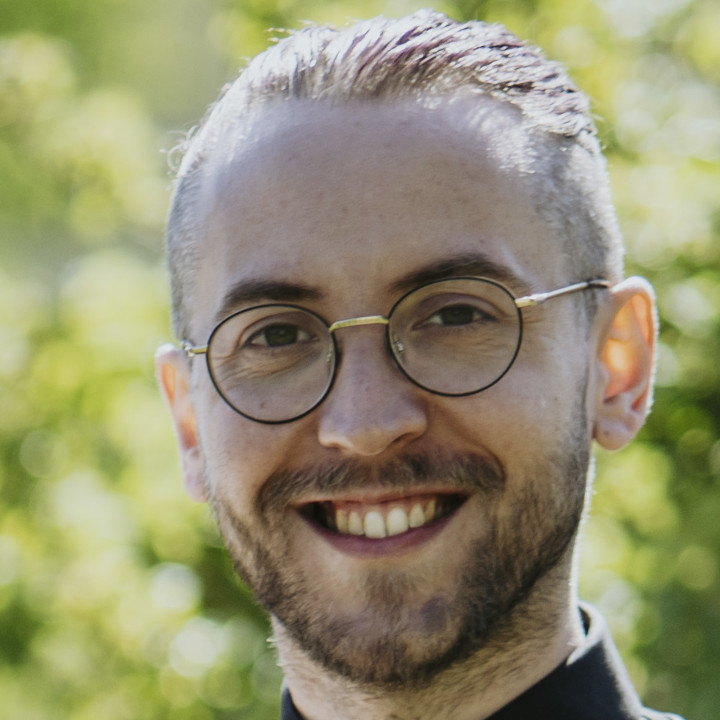 Ben is the channel editor for all things tech-related at Windows Central. That includes PCs, the components inside, and any accessory you can connect to a Windows desktop or Xbox console. Not restricted to one platform, he also has a keen interest in Valve's Steam Deck handheld and the Linux-based operating system inside. Fueling this career with coffee since 2021, you can usually find him behind one screen or another. Find him on Mastodon @trzomb@mastodon.online to ask questions or share opinions.