The best ways to use Google services on Windows 10
Google services are aplenty on Windows 10 if you know where to look.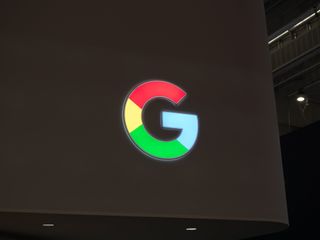 Google doesn't seem eager to support Windows 10, but thanks to some third-party clients and Google's PWAs, you can access many of Google's services on your PC.
Here are the best ways to access Google services on Windows 10.
myTube!
myTube! by Ryken Studio has been a highly recommended Windows 10 app for a long time. It works well, looks great, and packs the YouTube viewing experience full of features. It has compact overlay mode, background audio, and many more features. It also improves the general layout of YouTube by making easier to read comments and add your own comments while continuing to watch videos.
It's available for Windows 10, Xbox One, Windows 10 Mobile, and Windows Mixed Reality for $0.99.
See in Microsoft Store (opens in new tab)
EasyMail for Gmail
EasyMail for Gmail brings Gmail and Google's Calendar, Notes, and many other services into one app. The Fluent Design makes the app fit right in on Windows 10 and you can easily jump between different services on multiple accounts.
The app impressed me during my review as it also integrated well with Windows 10 features such as Windows Hello. If you're a Gmail user, I highly recommend giving EasyMail for Gmail a look.
It's available for free on Windows 10, but you can pay to remove ads ($4.99) and pay even more to do away with the ads and add Windows Hello support ($9.99).
See in Microsoft Store (opens in new tab)
Google Photos PWA
While Google and Microsoft don't always get along, they've both decided to push progressive web apps (PWAs). These allow developers to make one version of a service that works across different platforms. Google Photos was recently converted to a PWA, bringing a better Google Photos experience to Windows 10.
It doesn't support every feature that you see on Android. Most notably, you can't automatically upload photos through the PWA version of Google Photos. However, it is a nice way to look through your images and you can upload things manually if you'd like.
There are some roadblocks to get around such as inconvenient "installation" and it feels a bit out of place on Windows 10, but the service does work.
Android Messages
Android Messages allows you to sync SMS messages from your phone to your PC. To set it up you scan a QR code through your phone. You can then view and send messages directly through your PC.
There are a few different options to use Android Messages on your Windows 10 device. Regardless of what you're using on your Windows 10 device, you'll have to use the free Android Messages app on your Android phone.
See Android Messages in Google Play (opens in new tab)
Honorary mentions
There are plenty of other options when it comes to using Google services on Windows 10, though some of them fall short compared to other apps.
Google Maps PWA
Google is converting more services over to PWAs, which is great, but Google Maps can't track your location in the PWA version. This is a key feature for Google Maps that's omission cripples the service quite a bit.
To use the Google Maps PWA just go to maps.google.com?force=pwa
Google Drive
There are many cloud storage options on Windows 10 and you can download Google Drive's Backup and Sync program to bring Google Drive into your File Explorer. It works very well and makes backing up your photos, documents, and other content easy. It doesn't have some of the features that Dropbox and OneDrive have worked into their Windows 10 programs but it gets the job done and is great for anyone who uses Google Drive.
Google Chrome
Chrome dominates the browser space on PCs. In addition to browsing the web, it can expand into many other services through extensions and Chrome apps.
Summing up the Google experience on Windows 10
It's always worth pointing out that the Google experience would be significantly better if Google would work together with Microsoft, but the overall Google experience is good on PCs. You can access Google's popular services on Windows 10 and while they don't all work as well as their Android counterparts, most of them are more than serviceable.
Third-party app developers have always done a good job of closing the Google app gap and even Google is helping now with PWAs. Hopefully this trend continues and the Google experience gets even better on PCs.
News Writer and apps editor
Sean Endicott brings nearly a decade of experience covering Microsoft and Windows news to Windows Central. He joined our team in 2017 as an app reviewer and now heads up our day-to-day news coverage. If you have a news tip or an app to review, hit him up at sean.endicott@futurenet.com (opens in new tab).
You forgot the Google Play Music Desktop Player, which is not official
Download it free at https://www.googleplaymusicdesktopplayer.com/
It's also in the Microsoft Store (for Windows 10)

Thanks. That's a nice app. Never knew it existed. It's not in the store where I am.

You should add TubeCast. Whilst they refuse to update their app from W8.1 to UWP they do update it occasionally. This is the only such app with DIAL support though, something I'd deadly love myTube to support but the dev. is really not keen to add DIAL support to that (I checked). This means I need to keep both myTube and TubeCast on all my Windows devices. Worth considering as am approach if you want DIAL support which is well worth having.

Or better yet, "Just don't."

EXACTLY. Ugh, the very thought of it makes me feel like I have to take an acid bath.

Good God the hyperbole 😂😂

I would second 'Easymail'. Great app that puts all of your Gmail and calendar stuff into a single app. Supports Windows 10 notifications, etc.

MyTube was the biggest loss I had switching from my 950 to an Android. The 'native' experience is so much worse.

I found a nice UWP wrapper for the Google Maps PWA. It's called Maps for Google and it works even on mobile. Find it in the store!

Do you mean Maps BY Google? Just ran across it in the store.

If someone could please figure out how to replace Cortana with Google Assistant that would be the best Google services on Windows 10 ever!

There should be a guide on how to prevent them from accessing your computer. For the greater good.

There is a "Google Photos for Win 10" in the store. Downloading it now, so don't know how good it is.

Don't even think of adding scroogle spyware to a Windows pc, worst thing you can do for your data security.

Hard to take anyone seriously that reasons using competitor company marketing lingo as their argument.

MyTube on WM10, XBOX and Desktop FTW!

After the recent security scares (https://www.theverge.com/2018/7/2/17527972/gmail-app-developers-full-ema...), why are third party gmail apps recommended?

So, I've mentioned this on gawd knows how many forums, but it never seems to stick: You can literally add any Google product as a pseudo-"native" app on Windows 10 since the latest chrome updates (pretty sure it works on normal Chrome now).
1) Open your favorite google product in browser
2) In the side menu, select 'Create Shortcut'; you will now have an (sometimes fugly) icon on your desktop (delete it) AND in a fancy new folder in the apps section of the Start Menu (it'll say Chrome Apps)
3) In Chrome, select the Apps icon in the top left of the browser (You must have normal settingsenabled)
4) Right click on the shortcut (it auto-populates in your Chrome 'Apps' page in the standard theme); select 'Open as Window''t
TA-DA! You literally won't be able to differentiate from a native app in the best case scenarios, because Chromes quantum paper makes adjusting sizes for products like Keep or Voice a breeze, and fully functional. One drawback - pinning to Start works, but the icon is just Chrome. Everything else (like pinning to the taskbar), works beautifully. Your welcome.

Add Chrome browser to windows 10 phone
Windows Central Newsletter
Get the best of Windows Central in in your inbox, every day!
Thank you for signing up to Windows Central. You will receive a verification email shortly.
There was a problem. Please refresh the page and try again.