Better anti-spam email services in the works for Office 365's Exchange Online Protection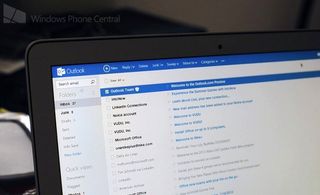 Office 365 business users can expect to see better email protection services with a number of updates that will be coming to Exchange Online Protection in the near future.
In a blog post today, Microsoft outlined some of the features they plan to add to EOP in the next 12 months:
Advanced threat protection, such as "Time of Click" and "Zero-day" protection.
Strengthened coverage against malicious URLs.
Implementation of key sender authentication technologies, such as DKIM and DMARC.
Improved protection against bulk mail.
Detailed reporting and message-tracking enhancements.
Message Quarantine enhancements.
Continued expansion of EOP datacenters across different regions, further substantiating our promise of processing mail in the region of our customers.
More information about the EOP changes can be checked out on the blog post. If you are an Office 365 business user, do you believe Microsoft is doing a good job at email protection?
Source: Office blog (opens in new tab)
Windows Central Newsletter
Get the best of Windows Central in your inbox, every day!
They really need to fix their spam filters. I've been getting a lot of spam lately. Embarrassing for MS and annoying for me.

I most certainly agree with you.

You mean outlook.com? But it goes directly to the spam folder, right?

No I mean OWA (Office 365 for Business). 3-7 spam messages per day arrive directly to my inbox. Outlook.com is perfect. I don't understand how are they not detecting this as spam: ------------ *Subject: WATCH + COPY = $700 In 5 Minutes REMOVED LINK (pls copy-paste link into your browser when it is not clickable) **** Hey Don't make at least $700 following these instructions Mike will give you $700 out of his own pocket No BS, This guy is giving the next 20 people the chance to exploit this new $100M cloud loophole Watch this video now Go Go Go.... => REMOVED LINK Thanks Mario, USA go_h3r3: REMOVED LINK,
Mar - $700 in 5 Mins wanted you to have a look at the following Knowledgebase Article on our Helpdesk.
How Models section works? - REMOVED LINK ------------

Yeah it's getting bad. Hope this update helps.

I never have gotten spam..

Amazing because I get less spam than when on Google apps. However I do get more false junk emails.

My company uses office365 for business and before the switch, we'd have to reformat a computer every couple months!! Since the switch, 3 years now, we haven't had any reformats!! We love office 365.

i never got spam on outlook which i use daily. i get spam a lot of gmail

Yeah, been getting worse over the last month or so for some reason. This is great news, thanks! LOL, Oh look, as i'm writing this I just got an email subject: DIABETES MIRACLE lol How the hell is that getting through even the most basic spam filter?


Good. They need to do anything they can to EOP. In it's current state, it's abysmal. My current cllient uses this, and its filtering algorithm is horrible.

my dad said thst they use outlook in their vansk coz its more secured. he told me that in his previous job google ahd fucked yp their accounts with loads of shit advertisment. they even fucked up with the companies information

I'm an Office 365 for Business user with an Exchange e-mail on my own domain name. I agree that the spam filters can use some improvement. I get 4 or 5 spam messages a day on average (which is up from 0 to 1 from several months ago) although the filters probably block at least 100 spam messages.

During the first 2 weeks of this month I had a rash of spam make it to my Office 365 business account inbox. Never had a problem before.

I recently went from outlook.com hosting my email to office365 and I switched back ultimately since the free services sufficed for the time. But one thing I noticed in the three month trial is that the amount of spam that got through the filters into my inbox when hosted with office365 was far greater than that while using outlook.com. Which is sad since the latter is free! You'd think the paid service should at least be as good, but really it should be even better. This shortcoming was part of why I switched back to the free service.

We've been getting Cryptolocker emails, among others, in our Office 365 hybrid environment. I'm having to stay on top of them and clean them off our onprem exchange server. I'd rather be doing other work so I hope they really do improve things.

I dont know about 365, but in outlook spam less than gmail.
Why i said that, because even i never wrote or publish my gmail address i get spam email about make a big d**k.

Never thought it needed to be better as I get no spam in my inbox ever... even on outlook.com. But yeah, welcome improvements.