Blizzard to officially launch Heroes of the Storm on June 2
Blizzard will officially launch the company's long-awaited Massive Online Battle Arena game Heroes of the Storm on June 2, preceded by an open beta on May 19.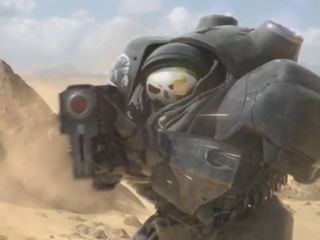 The free-to-play game, which began development as a mod for StarCraft II, will offer players a way to have characters from Blizzard's franchises like StarCraft, Warcraft and Diablo fight one another in an action-strategy setting. Here's a brief description of the game from the press release.
Source: Blizzard
Windows Central Newsletter
Get the best of Windows Central in your inbox, every day!
Heroes of the Store? Will I be able to play as Rudy Huyn?

You sir, have won best comment of 2015! This has been fixed. Our bad :-P

Thank you kindly, though it was one of the coolest typos ever and I certainly wouldn't mind if it stayed as it was. :P

I feel like this game has been in beta forever, I should get back to playing it to, it's fun.

Five month beta, but man that alpha took a while I think.

Love ths game. Been in since alpha. Feel free to add me to your friend's list in game as I would love to run some team matches. Battlenet ID: TwiceBorn#1445

I want Hearthstone on Windows phone before this comes out!

I second this. I was happy it's now available for phones but not happy because they left out Windows phone. Which is nothing new. Asking them if they will release for Windows Phone will give you the generic answer of, "We have no plans of developing for Windows Phones."

I can't understand why they won't do it. HS was developed on Unity. Few small changes, and it should be able to be easily ported to WP.

More free games = more fun

In closed beta. This game is a fresh breath of air after playing League of Legends 4-5 years. At first I didn't care for it because it was more simple than LOL, but the more I played, the more I enjoyed the game. I play this game daily and love it. Definitely check it out if you're interested.

Been playing since Alpha. Great game!

Any word on if a progress wipe will happen before then? I know they said they probably wouldnt reset accounts but they may wipe progress and gold again =).

Blizzard has officially stated there are no more planned wipes.

So this is Blizzard taking on LoL?