Canadian carriers pleased with Nokia Lumia Windows Phone sales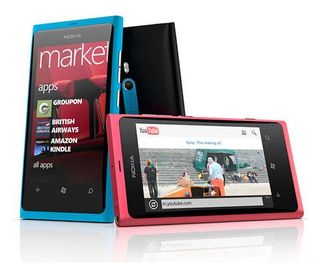 Canadian carriers have been pleased with how the Lumia Windows Phones have been selling, according to a report by MobileSyrup. While carriers aren't known to reveal negative sales publicly often, TELUS and Rogers have both stated that they are happy with their Lumia handsets, and that customers share this satisfaction.
Reade Barber, Senior Director Data Product Management at Rogers, had the following to say:
Rogers packs the inexpensive, but highly rated Lumia 710. MobileSyrup spoke with a number of sale staff from Rogers and the majority were pleased with how the Windows Phone sold in-store. The carrier has the device priced at $29.99 on a 3-year contract, or $255 SIM-free.
Brent Johnston, VP of Mobility Solutions at TELUS, mentioned the Lumia 800 (currently on sale for $25) has met the company's expectations:
Unfortunately, it's impossible to judge how positive this response is due to not knowing how high / low expectations were to begin with. Then again, should the handset be exceeding low expectations would also be on the right path with TELUS then able to be more confident with future Nokia handsets.
With how competitively Nokia is pricing the Lumia handsets, and how dissatisfied many Android users are with low-end hardware, it should be comfortable to assume the Lumia 710 will start to pick up speed while the 800 is available at a reasonable price for those requiring that little bit more (or an award winning design).
Good news is good news, nonetheless.
Source: MobileSyrup; thanks bilzkh for the heads up!
Rich Edmonds is Senior Editor of PC hardware at Windows Central, covering everything related to PC components and NAS. He's been involved in technology for more than a decade and knows a thing or two about the magic inside a PC chassis. You can follow him over on Twitter at @RichEdmonds.
hear* :P

on topic: this is actually great news. im sure they aren't selling like hotcakes, but at least they're SELLING. i've been to my local rogers store a few times, and the lumia 710 is ALWAYS sold out, which kind of pisses me off since my sister is looking to buy it.

i think if best buy and futureshop carry the lumia 710, it'll sell more, but everytime i visit those two stores in my area, they only have tha lumia 800 and not the 710 in stock. it's weird though, because they have the demo unit of the 710, but it's not on their website nor is it in their system

I still don't understand why Rogers continues to refer to the Lumia as a "Smartphone Lite". It's just as capable as the rest of the Lumia lineup.
I really hope that Roger's younger brother, Fido, gets on the WP bandwagon sooner rather than later.

Regardless, the 710 is a low-end just like it's meant to be.

im getting the feeling Fido is going to get thrown out the door by Rogers eventually... apparently Chatr belongs to Rogers and it is going head to head against Kudos and they are both "cheaper" brand of respective company

anyone think this is the case? (two low end carriers doesn't sound like a good business decision)

I for one am very pleased with my Telus Nokia Lumia 800. This is the Windows Phone I was waiting for, and the sales rep was pretty excited about it too. He said I was the first person he had seen upgrade from a windows mobile 6.1 to a Windows Phone 7

lol u did the same thing i did

Ive already got a family member to get an 800 and have 2 friends currently very interested waiting for contracts to expire or get close to the end. But it's about time the canadian carriers realised this. Sucks for bell and anyone else not on Telus or Rogers though.

LTE and lite are two different things. LTE is their new high speed cell network. I agree the name is unfortunate.

Here in the USA Nokia seems to be doing well also on T-Mobile. They will be adding AT&T to their US portfolio next month, but have yet to partner with Verizon or Sprint. Baby steps, I suppose. Below is the sales rankings for WP devices on bestbuy.com as of yesterday. AT&T (66 phones offered)
28. Samsung Focus Flash (25. a week ago, 26. a month ago)
35. HTC Titan (33. a week ago, 34. a month ago)
50. Samsung Focus S (50. a week ago, 53. a month ago)
59. HTC HD7S (58. a week ago, 61. a month ago)
62. HTC Surround (61. a week ago, 64. a month ago) T-Mobile (26 phones offered)
3. Nokia Lumia 710 Black (5. a week ago, 4. a month ago)
4. Nokia Lumia 710 White (6. a week ago, 5. a month ago)
5. HTC Radar (9. a week ago, 8. a month ago) Verizon (56 phones offered)
36. HTC Trophy (34. a week ago, 53. a month ago) Sprint (46 phones offered)
38. HTC Arrive (37. a week ago, 39. a month ago)

Now , only if BELL , could WAKE UP!!!!

Now Bell needs to get a Lumia 900 and ill be happy :).

I left Bell because of their response to WP rather their lack of. TELUS has it right so far.

I really think its a bad time to purchase a windows handset right now. I know the Nokia handsets look promising, but think about it. When Apollo comes out, those r gonna be trash, people would be getting those Apollo handsets with dual core processors and pureview cameras. This is the reason y I'm still rocking my focus on rogers. Those new lumia just looks pretty but they r no different then any other pre-gen handsets. Wait for Apollo guys, don't waste ur money on sth that's gonna be trash in half a years.

The reason to buy now is that these devices have most of the bugs worked out of them. The new Apollo devices are likely to have problems in the first few months, so they're still a year away is how I see it.

By the time Apollo arrives the there will be something else great on the horizon so using that logic you may get another phone again. I'm sure not waiting. Besides, it would not be that big of a deal to sell my 900 for a 1st or 2nd Gen Apollo phone if necessary.

We don't know what month let alone a date for the release of WP8. If you don't like any of the available phones that's one thing but to specifically wait for phones that you haven't seen without knowing which carriers will carry what is your choice. I'm not living in the dream of Apollo but if it's compelling enough I'll just sell the L900 and purchase an unlocked phone a year from now. The problem with waiting is that news of "WP8.5 or WP9" will probably start floating around and then you wanna wait another 10 to 12 months. Either way, do what makes you happy.

i will put my single core focus up against nearly any dual core phone out there....it may not be the most powerful phone out there, but it does the job more smoothly than any of my friends phones.


Imagine how much better it could be if we can get some of that Nokia advertising up here. I think I'm done with Bell, breaking contract early and going back to Rogers for the 900.

I hope this is a wake up call for Bell. I still own a BlackBerry 9700, just waiting for a WP.............................
Windows Central Newsletter
Get the best of Windows Central in in your inbox, every day!
Thank you for signing up to Windows Central. You will receive a verification email shortly.
There was a problem. Please refresh the page and try again.