Catch Lenovo's Yoga event live at 3 p.m. EDT today (Now finished)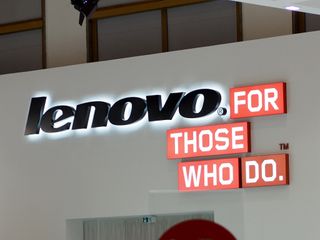 Lenovo is hosting a little get together today in jolly old London town, and the good news is that you'll be able to watch every moment live. Mobile Nations will have a team on the ground at the event which we already know will bring us the latest additions to Lenovo's Yoga line of Windows tablets. But, the whole thing will be broadcast live online for you to follow along with.
So, we're promised Yoga, but we're also promised some Ashton Kutcher, as well. Lenovo's celebrity Product Engineer will be a part of the event, too. In what capacity, well, only time will tell.
You'll find the livestream linked below, and things kick off in London at 8 p.m. local time, which translates to 3 p.m on the east coast and 12 p.m. on the west. Whatever's announced we'll be trying to get our hands on as soon as we possibly can, so you'll want to keep an eye out for that.
Windows Central Newsletter
Get the best of Windows Central in your inbox, every day!
Managing Editor - Tech, Reviews
Richard Devine is a Managing Editor at Windows Central with over a decade of experience. A former Project Manager and long-term tech addict, he joined Mobile Nations in 2011 and has been found on Android Central and iMore as well as Windows Central. Currently, you'll find him steering the site's coverage of all manner of PC hardware and reviews. Find him on Mastodon at mstdn.social/@richdevine
Yay.. some Android Pro Tablet versions :O anyone expecting Windows or Windows Phone devices?

You'll have to watch and find out. Lenovo makes stuff for Android and Windows so you never know what they'll have to show us.

There will be windows flavored yoga tablets as the leaks have shown

Yes and they'll be the same low end Atom chip with 2GB RAM and 32GB storage and low res screen that everyone else is releasing. Nothing worth watching. Microsoft might be seeing quantity but real quality is lacking from all these cheap tablets being released and that's not going to attract many buyers.

It's still quite attractive, if not because the widening quality gap between the cheap and the overpriced. Sub-$100 Windows/Android crawler devices, and the really worthy products at over $800.
Then they say if you can't afford the high end, just buy the cheap stuffs. No "good-enough" anymore because it's either dirt cheap to make or high margin for them.

not all "PC's" need to be i7... sometimes you like to grab a smaller, lighter device and check something on the web... read a blog... catch a tv show on netflix... all of which can be done with these "low en Atom chip's". I have had the DVP8 since it was released and I use it when I don't want to haul out my SP3 (because it is heavier). You can buy one all day for 160 or less now so great value all around... (no I'm not gonna play games with it)

But the current low end is nowhere near the same quality as the DV8P, had one myself and know how good it is first hand. The new breed like the $120 Toshiba have poor, low res screens reminiscent of the Acer W3, and such poor quality wont do Windows devices any favours.

He's holding a Windows tablet in the image...

Nope - this is the new version that gets shipped with android http://winfuture.de/videos/Hardware/Lenovo-Yoga-Tablet-Produktvorstellung-10901.html

May be they will release a windows phone. Lol

ThinkPad yoga! New laptop for me!

Yes! New thinkpad yoga would be great

They do own Moto now so maybe a windowsphone too :)

The company I work for switched from dell to lenovo and its been much more painful for myself and my team. We have alot more hardware failures than we did before and overall there is a feeling of these being 'cheaply made Chinese junk.' I would not recommend a lenovo to anyone. Aside from that, there at logic failures in how the products work, vs dell. For example, a 170w ac adapter won't scale back to a lower watt laptop model. Most other manufacturers will scale down. Also there are multiple dock variants that use the same connection, also based on wattage. In a corporate environment, Imagine an end user walking up to another desk to dock...it.may or may not work. With dell as long as the dock has enough power it will work with the same series laptop, regardless of model.

My experience is totally the opposite... Have dumped Dell.

As a consumer device? Or in a work environment supporting hundreds of laptops?

Work... Mainly HP and Lenovo... Some Asus now I think too. Probably 10s of thousands laptops, indeed.

Me too, got rid of cheap dell. Lenovo has been rock solid.

Same here, I had no end of problems with dell but when were swapped to Lenovo it was a different story. My personal yoga 2 pro was bother for that reason and is amazing. I can't fault them whereas I had a long list of complaints worth dell

For personal use I bought a Yoga 13 laptop last year... Best laptop I ever had, love it. Almost just want to buy the latest model just for the hell of it, but probably a little pricey.

No kidding. Just wish mine had more RAM.

Yoga 3 pro and I'm all yours..

This is going to be a riot. NOT ;)

I have been using a Lenovo Helix - which turns into a tablet and had a attachable keyboard with battery. Mostly use as a tablet and this thing is a powerhouse. Love the fast performance - though battery life could be better. Hope Lenovo comes out with a lighter version of a Helix like convertible - or just a tablet will do fine but not ATOM again.

Make a 15" Yoga with the full range of the 13" models WITHOUT a pentile display and I'll consider getting one. Otherwise I'll stick with my Yoga 2 Pro.

My two main hopes for Xmas are 1) ms announces its new flagship "surface phone" and 2) if that doesn't happen Lenovo announce they do a new windows phone. Its not looking good so far for wish 1 so I have my fingers crossed for tonight!! :)

Surface phone won't happen. But it would be amazing

How to play YouTube live stream on windows phone?

This guy's presentation voice is hard to listen to!

Never again will I ever buy a Lenovo product after dropping $1300 on the Yoga 2 Pro. Worst customer support ever. So rude and dishonest.

if lenovo stop build hangroid OS device and build Useful Windows Device it will be better world!

Taking tech advice from Ashton Kutcher. Ok...............

LOL! I don't think anyone cares about seeing Ashton Kutcher's goofy ass. When will tech companies learn that hiring celebs achieve nothing, except maybe to turn people off. Seeing his dumb ass makes me want to not watch the video.