Catch Lollapalooza live with Red Bull TV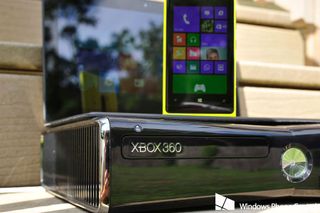 The Lollapalooza music festival kicks off in Chicago in a few days, but for those that can't make it, Red Bull has you covered. As part of a partnership, Red Bull will be live streaming the festival to a number of devices this weekend.
Any device with a Red Bull TV app will be able to watch Lollapalooza live. Red Bull TV is available on devices like the Apple TV, Xbox 360, Chromecast, smartphones, tablets, and more. Red Bull will provide three channels for the over 100 performances. Each channel has a focus. One features artist interviews, behind-the-scenes access, and unique views of performances. The second and third channels provide live streams of the different acts.
Will you be tuning in to Lollapalooza one your device of choice this year? Let us know below in the comments.
Source: Red Bull TV
Windows Central Newsletter
Get the best of Windows Central in your inbox, every day!
I would love to attend Lollapalooza.

Sweet! Live in the Chi but was unable to score tix. Was hoping for a live stream somewhere!

Anyone catch the Bonnaroo app on Xbox One? I wonder if Microsoft will do the same for Lollapalooza for the Next Generation kids...

(btw, there's a new messenger update)

Lolla's lineup is not good enough to pay for a ticket... It's good enough to stream tho. Wish Eminem's set was streamed but not a huge loss. Will definatly check out the Outkast one.

Well that's a class of its own...( talking about the photo ) :)

I went to the first two but they just haven't been the same.