Working long hours at a desk in front of a PC usually means you're also in constant contact with a mouse and keyboard. Whereas the former device seems to pose less of a problem on our joints, a mouse can wreak havoc on wrists and forearms; I can attest. To combat pain, there are some funky ergonomic mouse designs, including trackball (which I primarily use) and angled options.
Cherry's MW 4500 is in the angled camp, retaining a standard laser on the bottom but designed so your hand grips it at a more natural angle. Compared to some ergonomic mice it's on the cheap side — you can usually find it for about $20 — but is it worth even that much? Does it help with wrist pain? Let's take a look in this review.
Starts at about $20Bottom line: It's an optical mouse that should help alleviate some wrist pain, but it doesn't really have anything that sets it apart from alternatives.
For
Three DPI settings
Long battery life
Buttons have satisfying click
Ergonomic 45-degree design
Against
Lacking grip
Right-hand only
Can't configure extra buttons
What you'll love about the Cherry MW 4500
The mouse comes in a small cardboard box with a strip of bubble wrap, which just about anyone who hates bulky plastic packaging can appreciate. Taking it out, you're confronted with the 45-degree design, which tilts the right, left, and scroll inputs sideways. Placing your hand around the mouse, your forearm, wrist, and hand sit on their side, more like you're reaching out to shake someone's hand rather than placing your hand palm-down on your desk. There's noticeably less torque on your joints immediately, though you're still pivoting your wrist. It also weighs about a half-pound, which is just about right when it comes to a balance between too heavy for comfort and too light for precision.
You can adjust how much you have to move the mouse with a DPI toggle just behind the scroll wheel. The lowest it goes is 600, with 900 and 1,200 as the other options. The placement of the button seems alright, and I didn't accidentally hit it while using the mouse.
The right- and left-click buttons are separated with a scroll wheel between, and each input feels sturdy. The buttons have a solid click to them but don't take too much pressure to press, while the wheel moves smoothly with incremental turns you can feel as you scroll. There are likewise two buttons for your thumb that are easy to reach but don't get in the way when not in use.
Swipe to scroll horizontally
Category
Spec
Buttons
Left, right, scroll, DPI, two side
Resolution
600, 900, 1,200 DPI
Connection
2.4 GHz dongle
Range
About 33 feet (10 meters)
Battery
Two AAA (about six months)
Dimensions
4.17 inches x 2.67 inches x 1.53 inches
(106 mm x 68 mm x 39 mm)
Weight
0.49 pounds (220 g)
The Cherry MW 4500 uses a 2.4 GHz dongle to connect to your PC, completely ignoring Bluetooth. I don't mind — there's a slot next to the battery compartment where you can store the miniature dongle when on the go — but lack of Bluetooth might be a dealbreaker, especially if you have a device without a USB-A port.
Cherry claims you get about six months of life from the two AAA batteries, and while I've yet to hit that point, there are some features that help conserve battery life. A switch on the bottom of the mouse lets you turn it completely off when not in use, and it will also go into battery-saving mode after you leave it be for 10 seconds.
As far as accuracy and usage scenarios, I used the Cherry MW 4500 for nearly every task for about a week. Standard web browsing and other productivity tasks it handles easily, and I even used it for photo editing. I had no problems with precision with my standard gaming mousepad, but know that this mouse will not work on reflective or glass surfaces. It does take some time to get used to, and I had to drop it while gaming for a more standard mouse, but overall I didn't notice any wrist pain creeping back in like I usually do when going from my usual trackball to a standard mouse.
Image 1 of 4
What you'll hate about the Cherry MW 4500
The Cherry MW 4500 has a slick plastic body that doesn't have any grip or texture, and you might find it kind of slippery. I wasn't particularly concerned with it and didn't notice it that much, especially because of how your hand sort of wraps around the body for a secure hold.
On that note, I think my (likely larger-than-average) hand is a bit too big for the mouse. It wasn't uncomfortable, but my fingers hang off the front buttons and I have to sort of readjust if I'm making precision movements. This is also a right-handed mouse only, with no left-handed option available. Sorry, lefties.
Finally, while you can bind the extra thumb buttons in games or apps that allow it, the MW 4500 doesn't have any software available for refinements and customization. That's not exactly surprising since the mouse costs about $20, but it's something to keep in mind. If you're worried about keeping tabs on battery life, a built-in LED near your thumb rest will let you know when they're nearing death.
Image 1 of 3
Cherry MW 4500 bottom line
For about $20 (you can also grab the mouse from Amazon.de for about €25), the Cherry MW 4500 is certainly not a bad wireless option. When switching from my trackball mouse to a standard mouse — I still game a lot — I can usually feel wrist and forearm pain coming back, but not here. The 45-degree angle reduces stress, and I was able to use to for everyday purposes day in and day out.
Unfortunately, there's no Bluetooth option, so anyone without a USB-A port on their device for the dongle will want to look elsewhere, and lefties are out of luck. There are also plenty of cheaper options that will do the same thing quite well, and trackball mice are still readily available if you want to completely eliminate wrist movements.
Who should buy this mouse?
Results will certainly vary, but if you experience wrist and forearm pain, you should make a change sooner than later. The Cherry MW 4500's design should help alleviate that pain — it worked in my case — but it doesn't exactly have any other defining features that set it apart from the competition.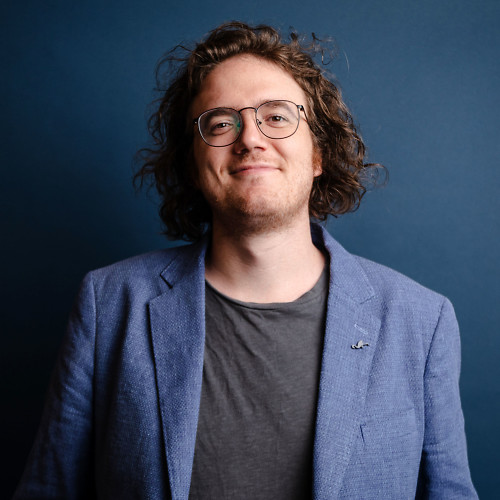 Senior Editor, Laptop Reviews
Cale Hunt is formerly a Senior Editor at Windows Central. He focuses mainly on laptop reviews, news, and accessory coverage. He's been reviewing laptops and accessories full-time since 2016, with hundreds of reviews published for Windows Central. He is an avid PC gamer and multi-platform user, and spends most of his time either tinkering with or writing about tech.