Put aside Ultrabooks that cost $2,000, and there's a whole other world of low-cost laptops aimed at another vast and important market. Whether that market includes young kids, college students or anyone else on a budget, being able to stretch your dollar for value is vital to a lot of PC users.
I usually cringe at the idea of a 14-inch laptop that costs less than $300 (around $270, to be exact). How could something that cheap be any good, you ask? Luckily, I was pleasantly surprised by the CHUWI 14.1 LapBook. Not only is it much better than it probably should be, it looks great too.
CHUWI 14.1 LapBook technical specifications
For less than $300, you won't be running the latest Intel Core processor, but CHUWI uses a reliable 7th-Generation "Apollo Lake" Celeron N3450 64-bit quad-core processor. Clocked at 2.2GHz, that CPU handles Windows 10 just fine, loading up Store apps with ease. It also delivers a far better experience than an Intel Atom "Cherry Trail" processor, which is what you usually find in these kinds of devices.
For graphics, you're looking at Generation 9 Intel HD Graphics 500.
Swipe to scroll horizontally
Category
CHUWI 14.1 LapBook
Processor
7th-Gen ("Apollo Lake") Intel Celeron N3450 at 1.1GHz with burst to 2.2GHz
Internal storage
SanDisk 64GB eMMC
RAM
4GB
LPDDR3 1600 MHz
Display
14.1-inch IPS 1080p matte non-touch
Graphics
Intel 500
Ports
one USB 3.0, one USB 2.0, 3.5mm jack, micro TF Card, micro HDMI
Wireless
Intel AC-3165 (2.4/5GHz)
802.11a/b/g/n
Camera
Front-facing 2.0MP
Battery
9,000 mAh
Weight
3.2 lbs (1.45 kg)
For storage and memory, there is only 64GB to keep your things, but you can expand that with a micro TF card. Storage is eMMC with a SanDisk DF4064 component inside. RAM is at 4GB but clocked at a decent 1,600MHz.
Oddly, the USB ports are upside down, which is no big deal, just different. But you at least get two of them.
Having an Intel wireless card with dual-band support for 2.4/5GHz frequencies is also a nice touch for a budget machine. I had no issues with connectivity, and download performance was satisfactory.
This design is familiar (and that's OK)
The CHUWI is all white plastic except for around the bezel, hinge, and keys, which are a nicely contrasting black. CHUWI has its label on the cover, at an angle in the upper corner. That placement looks pleasant when you're glancing at a closed laptop, but those observing you using it will see an upside down logo, which again is peculiar.
With a sloping, wedge design the LapBook starts at 20mm at its thickest point but slims down to just 9mm near the front. The back is flat, which makes it ideal for carrying.
The CHUWI 14.1 LapBook seems to borrow its design from the original MacBook Air. That's fine, because it works here, too.
Build quality is surpassingly high. There are no creaks, the seams line up, the chassis doesn't flex, and overall it feels solid. The bottom of the CHUWI is clean with domed rubber feet. Because this is an Intel Celeron, there are no intake or exhaust ports. The USB ports are unusually stiff, requiring a bit of extra force to insert a device, but that's just a minor distraction.
Above the keyboard are three blue LEDs. The first is merely a power-on notification that stays lit while the other two are for caps lock and number lock. There are also two visible microphone holes with cute little icons for visual indication. While none of that is groundbreaking, they are nice touches that I appreciate.
There are two speakers on the bottom near the edges. The speakers have a lot of highs to them, with little bass or richness, but they can get quite loud without distortion.
IPS Display is impressive
Here's the deal with budget laptops: One area they always cut back on dramatically is the screen. Many laptops in this price range opt for a twisted nematic (TN) type panel. In-plane switching (IPS) technology, which has much greater viewing angles (178° degrees), is typically reserved for mid-range to high-end machines.
What makes the CHUWI LapBook unique is the inclusion of IPS technology. The colors are a bit washed out and yellow, but the viewing angles and overall look are still miles ahead of TN. It makes a world of difference too, because TN panels only look OK from head on, and they tend to have a milky, very washed out look.
The other perk here is that the display bezels are unexpectedly narrow. While Dell doesn't need to worry about its XPS Infinity Edge being challenged anytime soon, it is unusual to see such refinements at this price point.
Luckily, despite the thin bezel, there is still room for a traditional webcam on the top. Having said that, it's likely one of the worst I have ever used. It gets the job done, but even in ideal lighting it's rough.
At just 1920 x 1080, this is not a high-resolution display. But in a 14.1-inch layout, it's more than enough. Brightness is just OK, and I could use it at 100 percent even indoors, so going outside with this device probably won't work well. Being non-touch the display is also matte (anti-glare), which is great for long sessions when writing.
Overall, the CHUWI 14.1 display is a strength of this laptop, especially for the price.
A satisfying keyboard
Another frequent weak area for budget laptops is the keyboard. Again, CHUWI over delivers. They keys have ample travel but are not too mushy. It's also a full-size keyboard with chicklet-style keys. It's roomy, and I had no problem typing on it. In fact, I enjoyed it.
The black keys sitting against the all-white chassis give good contrast, which helps with the fact there is no backlighting. I've seen laptops that cost more than a $1,000 without backlit keys, so I can't ding the CHUWI for that. But it is worth noting.
The media keys for volume and playback require holding the Function key, which is not uncommon. A bit more unusual though is the fact that there does not appear to be a keyboard shortcut for display brightness.
The overall key layout is traditional with no odd design choices.
Finally, to power the device on and off, a power button sits at the upper right of the keyboard, which again, is a familiar design from Apple. I like it, though. There are no weird moments with trying to find a flush button on the side, and it blends in nicely.
A trackpad that is hard to love
Falling into the familiar territory of budget machines is the merely adequate touchpad. It's a bit rough in texture, and the click is stiff and can be uneven. Scrolling is also reversed for PC users, and two-finger scrolling down makes the page go down and the opposite for going up. Ironically, that is how MacBooks handle scrolling, which seems to be an overall theme here.
Still, two finger scrolling works, as do Windows 10 gestures such as three- and four-ringer taps for Cortana and the Action Center. Heck, even three-finger swipe ups for the task view work with ease. Those are all little surprises, considering this is far from a Precision touchpad.
While I don't love the LapBook's touchpad, it is above average for this price range.
CHUWI LapBook Performance
Intel Celeron processors are not known to be very powerful, but the 7th Generation Apollo Lake holds its own on the modern Windows 10 OS. Store apps load just fine, and browsing feels like most other laptops.
Gaming is also doable for some casual titles, but the CPU will run hot for more intensive games, making it less than ideal as a gaming machine.
Geekbench 4.0 Benchmarks (Higher is better)
Swipe to scroll horizontally
| Device | Single Core | Dual Core |
| --- | --- | --- |
| CHUWI 14.1 LapBook | 1,365 | 3,818 |
| Surface Book Core i7 | 3,948 | 7,415 |
| Kangaroo Notebook | 924 | 2,357 |
Geekbench 4.0 Graphics OpenCL (Higher is better)
Swipe to scroll horizontally
| Category | Score |
| --- | --- |
| XPS 13 (9360) HD620 | 19,410 |
| Surface Book HD520 | 18,197 |
| CHUWI 14.1 LapBook | 8,027 |
For internal storage, the CHUWI is not exceptional compared to an expensive PCIe NVMe SSD, but it is faster than most hard disk drives (HDD) and other low-end offerings such as the Kangaroo Notebook.
CrystalDiskMark (higher is better)
Swipe to scroll horizontally
| Device | Read | Write |
| --- | --- | --- |
| CHUWI 14.1 LapBook | 265 MB/s | 118 MB/s |
| Surface Book 512 | 782 MB/s | 573 MB/s |
| Dell XPS Tower SE (HDD) | 133 MB/s | 150 MB/s |
| Kangaroo Notebook | 128 MB/s | 43 MB/s |
What do I say about the performance in something this budget friendly? I'll take a Intel Celeron with burst up to 2.2GHz any day over a 1.8GHz Intel Atom, which is what typically ships with these devices.
When used for writing, email, productivity, casual games, some photo editing and web browsing, the CHUWI 14.1 LapBook is downright enjoyable.
The best sub-$300 notebook available
The CHUWI 14.1 LapBook is an impressive offering from a relatively new company. Sure, the design is derivative, but it is also well done. Build quality is much better than I expected it to be, with a solid chassis and honestly one of the best typing experiences I have had on any laptop. Battery life is solid and not embarrassing at around seven to eight hours. It's also nice to see a white and black color scheme in a sea of black or chrome laptops these days.
The real standout feature though is the 14-inch IPS display. It's rare to find a decent screen in the sub-$300 price range, let alone one with IPS technology. Just a few years ago, such a display would have been high end, and I love the 14-inch size.
The CHUWI has a few oddities, as well, including upside USB ports, no display brightness shortcuts, and a sensitive touchpad. But those are minor complaints.
I could also lament the small storage space or the inability to upgrade RAM to more than 4GB, but at $270 it seems odd to highlight those. While you should be aware of the LapBook's limitations, CHUWI went beyond expectations for this price point.
Overall, the CHUWI 14.1 LapBook is one of the most impressive budget laptops I have tried. Everything from the size, weight, build quality, and even performance, exceeds preconceptions of a $270 PC. I'm a big fan of the 14-inch display, both for quality and size. It's the ideal sweet spot for productivity.
Update: Use the discount code TIUGTN5W during checkout to save an extra $24 from Aamzon
Pros:
Excellent value.
Quality IPS display.
Fanless design.
Exceptional typing experience.
Decent port options.
CPU is much better than Intel ATOM.
Cons:
No USB Type-C.
Trackpad is sensitive, odd.
Quirky reversed USB ports.
Mediocre webcam.
Display is dim for outdoors.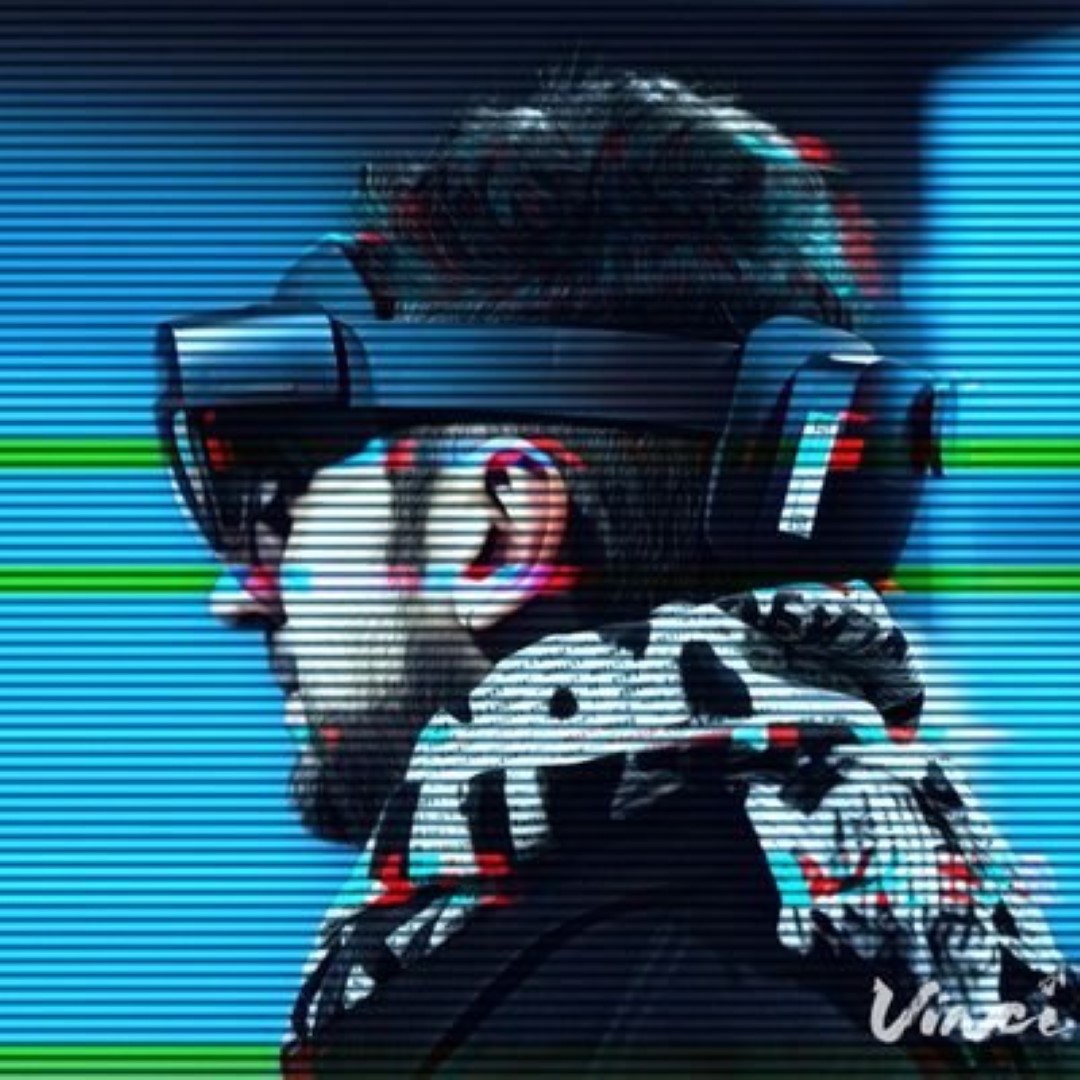 Daniel Rubino is the Editor-in-chief of Windows Central, head reviewer, podcast co-host, and analyst. He has been covering Microsoft since 2007 when this site was called WMExperts (and later Windows Phone Central). His interests include Windows, laptops, next-gen computing, and for some reason, watches. Before all this tech stuff, he worked on a Ph.D. in linguistics, watched people sleep (for medical purposes!), and ran the projectors at movie theaters because it was fun.