Corsair makes a range of great products, from PC components to streamer gear to headsets. It's the latter we're interested in this time, with a review of their HS60 Pro Surround PC headset, which is light on the wallet but big on quality and value.
Here's what you need to know about this surprisingly great headset that fits in quite easily among the best PC gaming headsets on the market right now.
Corsair HS60 Pro Surround Headset
Bottom line: This is one headset that truly defines the idea of "punching above your weight," with a decent mic, a USB adapter with sidetone and 7.1 surround, and beefy bass for good measure.
For
Detailed, rich sound
Solid software
Good comfortable design
Great price
Against
Bass can be overpowering
7.1 surround has caveats
Corsair HS60 Pro: Price and availability
Corsair sells this headset through their own website in addition to Amazon, Best Buy, and various other major retailers. Given the headset's feature set and $64 price, it's truly difficult to argue against the value proposition here. The audio quality is great overall, and the wearability and durability feel like they should be on a far more costly product.
Generally, the availability on this headset seems pretty good, with decent stocks at most major retailers. This headset is still relatively new, and given its value, it likely will continue to be manufactured until Corsair issues a significant refresh in future years.
Corsair HS60 Pro: What I loved
Corsair is rapidly becoming one of my favorite headset manufacturers in what is becoming an increasingly competitive market. Their excellent Corsair HS75 XB Xbox headset is among my favorites, and it made me curious about some of their other products and offerings, particularly when it comes to mid-range value.
Swipe to scroll horizontally
| Category | Spec |
| --- | --- |
| Frequency Response | 20Hz - 20 kHz |
| Speakers | 50mm |
| Impedance | 32 Ohms at 1 kHz |
| Features | 3.5mm wired, 3.5mm to USB adapter with 7.1 virtual surround and mic monitoring, on-ear controls |
| Compatibility | PC via USB-A and 3.5mm, other devices via 3.5mm cable |
| Price | $64 |
Say hi to the Corsair HS60 Pro, a wired mid-ranged offering that competes against the likes of the HyperX CloudX and Turtle Beach's Elite Pro range. For those who don't need a wireless headset, you can make a fairly significant saving by opting for a wired product instead, without sacrificing audio quality in the process. The HS60 Pro is one such headset that, after reviewing wireless headsets for Xbox for so long, reminds me how much all of those wireless radios and batteries really do eat into the price proposition.
To that end, the HS60 Pro features some seriously impressive audio for the price. The USB dongle feeds 7.1 virtual surround for tactical play, and the solid iCUE software gives you a large degree of control over EQ presets and other headset features. Just like the HS75 XB, though, I found that the bass on this headset was truly overpowering out of the box, to the point where the vibrations were actually irritating.
I know some people like bass-heavy sound profiles, but I found that the out-of-the-box bass on this robs the soundscape of details in an unnatural way at times. However, after tweaks, I found it could produce a much richer, much more balanced resume with crisp detailing across a broad sound stage. The sound on this headset definitely errs towards gaming, accentuating with cinematic qualities and tactical audio, but the EQ presets on PC can provide enhancements for other media types, too, making it quite versatile in that regard.
When it comes to build quality and comfort, the HS60 Pro also feels like it reaches beyond its price tier, with soft, high-quality plastics, metal hinge work, and thick, airy cushioning that feels pleasant even on sensitive skin. The grills on the speaker outer sides have made some reviewers think these are an open-back headset — they're not — but I like the grill aesthetic all the same.
The headset sports black and carbon, or black and yellow options for prospective buyers, complete with on-ear controls for volume and muting, and a detachable mic which can be covered up with a rubberized cover included in the box.
<
div style="font-size: 10px; color: #cccccc;line-break: anywhere;word-break: normal;overflow: hidden;white-space: nowrap;text-overflow: ellipsis; font-family: Interstate,Lucida Grande,Lucida Sans Unicode,Lucida Sans,Garuda,Verdana,Tahoma,sans-serif;font-weight: 100;">
Generally speaking, the microphone offers decent quality too. It lacks the sort of richness and detail you might want for higher-end content creation, as you might expect, but it's more than good enough for Discord, Xbox Live party chat, and so on. When connected with the included USB-A dongle, you also get some sidetone mic monitoring, too, so you can hear yourself speak, although it would be nice if it was a bit louder.
Ultimately, there is generally very little to complain about with this headset, but like most things, it's not perfect.
Corsair HS60 Pro: What I didn't love
Perhaps my main complaint about this headset stems from the 7.1 virtual surround, which I feel doesn't really add to the headset. You can use this headset with Windows Sonic and Dolby Atmos if you have a license. Still, the 7.1 injection via the USB dongle felt somehow worse sound-quality-wise than simply going straight in via 3.5mm, or turning off 7.1 via the iCUE software.
Too much processing makes the soundscape sound a little artificial. However, if you're playing PUBG or Call of Duty Warzone, or especially a more vertical shooter like Apex Legends, it's potentially a good idea to have at least some form of surround processing. Just be aware that it may detract from the sound stage a bit.
Generally speaking, though, this headset was a rock-solid option across the board. While the 7.1 surround is no doubt included in the price point, many similarly-priced headsets on the market are stereo-only and sound comparable at most, if not worse, in many cases.
Corsair HS60 Pro: Competition
The Corsair HS60 Pro joins an increasingly impressive lineup of "mid-range" headsets that gun for high-quality at an affordable price tier. The most notable comparisons I can make come from the likes of Turtle Beach and HyperX.
The HyperX CloudX is a similarly-priced, similarly-specced wired headset that in some ways even has a similar design, complete with metal hinges and generous cushioning. The CloudX doesn't sport any form of 7.1 or sidetone mic monitoring, though, which for my money, gives the HS60 Pro an edge. Their sound profiles are quite comparable overall as well.
The Turtle Beach Elite Pro 2 is a bit more expensive to buy separately from its SuperAmp, which adds surround and mic monitoring in much the same way as the HS60 Pro. With the SuperAmp, you're gaining a similar feature set for a much higher price, however, which quite honestly barely feels worth it in 2021. I would argue that the Pro 2 offers a more balanced sound profile than the bass-oppressive HS60 Pro, but given that there's no way to tweak the 3.5mm basic Elite Pro 2, the HS60 Pro outshines the Elite Pro 2 on value by a country mile.
Corsair HS60 Pro: Should you buy it?
If you're looking for a rock-solid PC gaming headset that adds some richer features via optional 7.1 software surround and mic monitoring sidetone, this is quite honestly among the best sub $100 wired PC headsets on the market. It beats out the competition with a richer feature set and punches above its weight for build quality and sound reproduction.
You should buy this if ...
You want a great headset without paying too much
You use voice communications frequently
You want 7.1 surround as an option
You shouldn't buy this if...
You need wirelessness or Bluetooth
You want a more expensive, better-sounding headset
Ultimately the HS60 Pro is a mid-range champion that will serve customers who want to save money very well. Every aspect of this product screams care and quality, and thoughtful design conventions give it the veneer of a much more expensive product.
For me, this headset, alongside some of Corsair's other products, showcase the company's capability in this space, making me excited for what they do next. You won't be disappointed if you pick up this headset, and it may last you for a very, very long time indeed.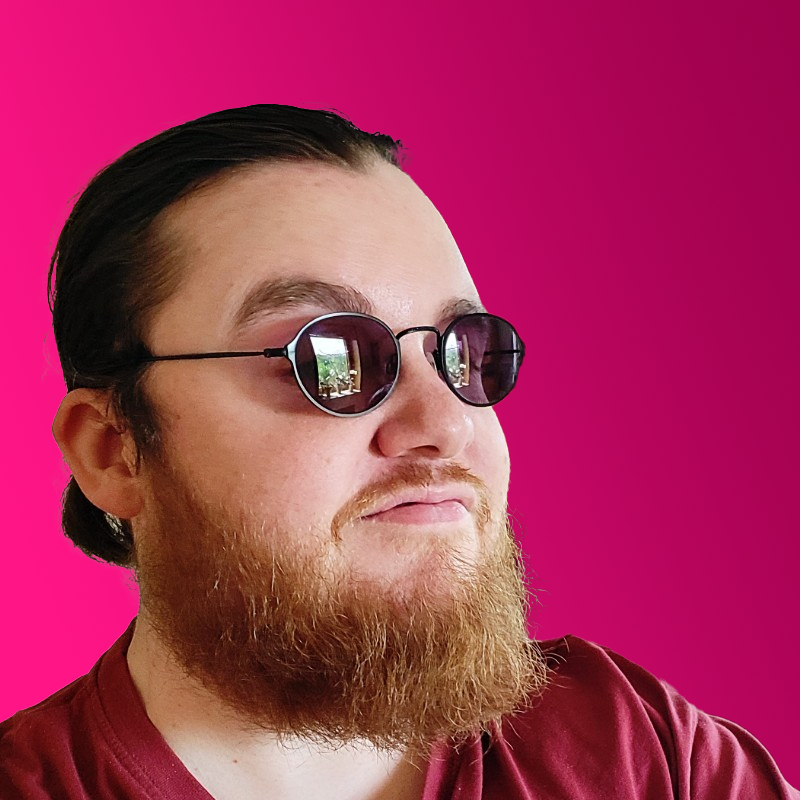 Jez Corden a Managing Editor at Windows Central, focusing primarily on all things Xbox and gaming. Jez is known for breaking exclusive news and analysis as relates to the Microsoft ecosystem while being powered by caffeine. Follow on Twitter @JezCorden and listen to his Xbox Two podcast, all about, you guessed it, Xbox!