Cortana begins to show up in private Windows 10 consumer preview builds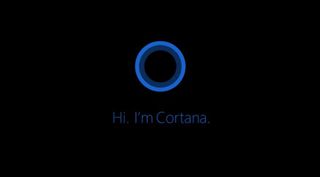 Microsoft has already confirmed it won't offer a new preview build of Windows 10 to the general public until sometime in early 2015, but it appears that private builds of the upcoming OS are showing more integration with the company's Cortana digital assistant.
A screenshot of one of these builds showing the familiar Cortana icon was posted on Neowin's forums earlier in November, and the website says it has since confirmed that the image is authentic. It's more than possible that Microsoft will add Cortana features to the public preview version of Windows 10.
A recent report claims that Microsoft will hold a press event in late January to reveal the consumer preview of Windows 10, along with the company's plans to extend the OS to smartphones and even the Xbox One game console. Will you use Cortana if it is incorporated into Windows 10?
Source: Neowin
What I mean is that I'm using Cortana daily on my phone and I'm totally geeked out to get it on my PC and tablet too.

Same here. Can't wait to see how more productive my life will be with her on my tablet and PC

Its very exciting to know she's coming to PC as well :))))

Apparently, my fellow Arabs doesn't like the idea of me talking to my phone :D so I don't use it very often
But when I'm home she goes like banaaaanaaaaaaaaa!!!

Talking to phone in public is never a good idea, wherever you are. I am in Canada and can confirm that when someone talks to his phone (extremely rarely, always boys) people view it with ridicule.

I remember when talking on a cell phone while out in public was also viewed the same way. But, it's not the 90's anymore.

I have a Microsoft Band and use Cortana through my watch, I bet that looks worse than if I was talking to my phone, haha.

It's better you will look like an FBI agent or something like that :D

I do it to piss them off lol

Awesome! 1.5 BILLION PC's install base. Even if just a fraction of that install base sees immediate adoption that's MILLIONS of people using Cortana on PC's, Tablets and Hybrids. This is how I envision CORTANA WORKING TOGETHER ON PC AND WINDOWS PHONE!:
http://jltechword.wordpress.com/2014/09/28/cortana-on-pc-and-windows-pho...

Cortana will probably help pushing the sales of webcam for PC.

It's a no brainer. Think why Cortana has to be on win 10?
Because it's one OS for all devices. So Cortana has to be there for the phones. :)

And the best thing is that it is the SAME Cortana! Because the AI is actually in the cloud

Waiting for her to come to PC & Xbox! <3
And I hope she works on all plattforms simultanously, not like three cortanas.

This is turning put to be epic

Yes, if done well voice interaction can be a huge step forwards for more broader computer usage.

If my Kinect for XO worked on my PC, absolutely. Cba putting on a headset just to tell Cortana to open Word and certainly don't want to buy a second Kinect for PC...

You simply need the usb to kinect v2 lead from M$

So your computer dosent have a mic?... What is this 1995?

My desktop doesn't have a mic. The issue may be that I built it myself......

zCortana - can't wait to see you!

Will it have an animation too in the taskbar? I'd love to see that.

Yes!! It's coming!!!!! Most ppl have windows PC and they will use Cortana on their PC. When they see in using Cortana on my phone too, they will be really jealous.

Except that she'll be on their iOS and Android phones, too.

Perfect! Then we'll get a much better service!!

As long as you use Android! WP versions of MS software are generally poor compared to the Android and iOS ones.


It's easier to be cutting edge and try beta software on users of a beta OS.

Good, I wish "hey Cortana" voice commands support on Windows 10

Yeh ... Hey cortana shut down my PC

Hey Cortana, turn on the PC. ... Oh, wait.

Actually thats possible... I can say to turn on my PC command on phone, it will then send the magic-packet to my PC (when its in same WiFi network) and the PC starts :)

Well... Using Cortana only when location is on makes it less comfortable me.

If they make sure this works well on PC''s it will definately help put Windows Phone in a good light. The more features both platforms share the more the will boost each other.

dat green version IE is evil version of IE, created by 360, when you install, you forced to install their antivirus which is awfully bad. when you uninstall 360's IE, the application "begging" you to not uninstall it, and even you forced to do it, it will install again.... also when you open Microsoft's IE, 360 antivirus forced you to open their own version of IE. 360 product is evil and their antivirus detect good thing as virus, virus as nothing.

Yeah. Chinese companies like Qihoo 360 tend to do stuff like that. I spend hours removing 360 from several computers each time I visit China.

Now, let's hope it will work as well as Siri and Google Now. I tried Cortana for a month and I am not impressed, 95% of the time, she just shows me Bing's search results. When I ask the population of Canada for example, it would be great to get a number and not links to pages on the web with the answer...

The same question I asked to her,she replied me the number with a graph. And when I asked her about my country,she replied me the population with some details of my country.

Who says? Just try it. Then comment. She is better than both crap assistant. She shows the number along with graph and also shows comparison with other countries.

https://onedrive.live.com/redir?resid=448879429DF55AD5!216885&authkey=!AO1_yCjTHYRAu-w&v=3&ithint=photo%2cpng

I got the same graph and whatnot as everyone else. What I found more interesting is that Cortana is now doing contextual searches as well (which I wasn't aware of). So when I followed up with "what about the US" I got the same results for the US. Neat.

She may trail is search results, but rules in reminders and other "personal assistant" stuff.

I can imagine a "blank space" for all the Windows users outside the US...

My concern is that if Microsoft release Cortana for android and ios as part of the windows10 users integration with all platforms, windows phone is gonna pay the price.. It will just loose it's identity..It will make the android and ios users to think- why should I switch when my current ecosystem can provide everything or even more than windows phone(which is exactly what MS is doing now).. Hope you rethink the strategy MS..

Ultimately they need to offer a better experience on WP. People wont switch in big numbers to WP over Cortana or Office or Skype, Microsoft needs to be cross platform to get users. The benefit of this is that people will think "Oh if I switch to WP I won't lose anything" then and ONLY then will adoption increase.

Nope. People won't just switch for no reason, just cause they won't lose anything. Your average Joe doesn't like change.

Someone forgot that Microsoft is actually a software company that is using hardware to expand its software... So it makes sense that word etc are offered on all platforms. Apple is a hardware/software company and google is a search company. Google made android to make more people use its search engine and it worked.

if i can say Cortana open [game/app] on my XBone i will be happy

Well, you can already do that on your XB1 without Cortana.

I think you missed my point

I know what you mean. Having the Cortana experience on Xbox One would be awesome. Not just basic voice commands. Full Cortana support on Xbox One.

Hopefully they'll skip this press event nonsense. ​

I rather saw her show up in the rest of the world.....

Love to see how Windows 10 looks like on Xbox one ;)

We likely won't "see" the Windows 10 upgrade, as the Windows layer of the overall OS is behind the scenes and used for launching apps, snap, etc. The capabilities that that layer is capable of (e.g. running Win 10 apps, IE 12, etc.), things like that will likely be the only noticable change. At least as far as the Windows layer goes. On the Xbox layer, we will likely see any visual tweaks continue on their current month-to-month updates.

If Cortana shows up on my desktops/tablets I am sure I will talk to her more than I will my wife...

I hope Cortana will work across devices, that would be killer. Being able to reply a message on the phone from the PC, downloading a game on Xbox, launching an app or something else on the PC while being away, all through Cortana... Mind blown.

She may bring the integration some people feel is lacking actually. Great ideas

I definitely see ios and android next.

Now all we need to do is wait for Apple to allow users the ability to choose their default search assistant. I'm tired of having to deal with how retarded Siri is and how little personality it has... Then again, this is Apple we're talking about here. Microsoft's way better, imho.

I'm just eager to see how it would work on a PC...

I wonder if the Win8 launch will go hand un hand with a more global rollout of Cortana. Still waiting for her here in Germany... :/

Yes!!!!! One of my expectations from Windows 10! :D

I like cortona but it should be more accurate and before windows 10 release please release cortona for more countries.Hope Microsoft will improve cortona as it is in beta.

Same here. They said that they would release Cortana in other countries before the end of 2014.I just hope they do.

"and the website says it has since confirmed that the image is authentic" Doesn't sound fake to me

I think this seems like a good idea for OS consistency but once the novelty wears off, how useful will it really be on your desktop? Personally, I glance at the main Cortana screen on my phone daily but beyond that no longer use any features of Cortana

Hi lotinib: I posted a link above of how I think Cortana could work together on PC and phone. See what you think about those ideas. Curious if those implementations might be useful to you.

Yes yes yes absolutely Microsoft's windows 10 codenamed: One OS should be on all Windows 8 devices with worldwide release of Cortana too that would be a milestone for the company.

I think this will be great. Integration for Cortana across all platforms will be Microsoft's biggest leap. Also, there's a big chance that MS Japan might create personified anime characters for Windows 10 & Cortana since there's already Nanami for Win 7, Claudia for Azure, the Madobe Twins for Win 8 (including WinRT) & MS Taiwan has Hikaru as their mascot for Silverlight. Chances of seeing Windows 10 getting it's official mascot is big, since there's a sort of a WIP plan for Cortana.

For now I'm not very impress. Maybe in the future.

I use Cortana for reminders and directions most commonly. I'll use her to open apps or play videos/music on my PC. It'll be great.

please let this be the building blocks that leads to the OS out of "Her"

Looking forward to it. Cortana has been great so far. She does need to become more informative and contextual like Google Now though. I feel like the Google Now team is doing a great job. No doubt that Cortana also integrated into Windows will add huge value!

Just release Cortana in other countries especially in Asian countries. Don't keep her locked up.

If Cortana can integrate with OFFICE PRODUCTS, that would be tremendously awesome! :) I'd just dictate, Cortana types. :)

Definitely, Cortana is really useful I use it daily, on a pc ...just awesome.

Apparently I'm in minority: I can't think much of use to it.

I completely understand. While it works fairly well for me. Some people it just will not work for. A couple of my relatives are very frustrated with it. I have watch them speak very clearly with a solid broadband internet connection to boot and no luck.

IMO here's some stuff Cortana really needs. Now, to clarify, I don't mean Cortana on any specific platform; I mean the cross-device cloud based Cortana Power control - Honestly, how cool would it be if you could tell Cortana to turn on your Xbox as you walk into your house, or ask her to shut off your laptop because you forgot Work continuation - Yes, I know Apple already did this with "Continuity", but I think it's still a pretty important feature Phone calls/SMS - Again, Apple has done this, but come on, it's obvious. Being able to take a call on your Xbox or send an SMS from your laptop (which, granted can already be acchieved with Skype, but at a fee) is a necessity Easy to connect - No explanation necessary Car/home integration - Not entirely necessary at this point, but with their partnership with Insteon and Windows in the Car, I think it's clear what tehir intentions are.

This would be the ideal way to fully implement Cortana in every aspect of our lives. That's what an AI is for anyway right?

No, I won't use cortana in windows 10. It still is a gimic as it doesnt support support for recognition of other languages. Microsoft hasnt got it right with cortana for windows phone. I have not seen one experience or happening of Cortana in the Netherlands. No one in my surroundings is talking about Cortana. No one is waiting for Cortana as a relevant feature. I think it has something to do with the fact that microsoft wasn't prepared for the global impact of this feature and not having multilangual support ready out of the box. I think this is the crux of why Cortana is not taking off well.

Most definitely. At least for scheduler

I just hope the pc version has hey cortana

Love Cortana on my phone. Especially in the car, where I can just hit the 'Voice' button and talk to her. If she's activated with the 'Hey Cortana' command that's coming to Windows Phone, then I'll definitely use her on my laptop and Surface. Windows 10 Tech Preview is already great, can't wait for the proper release. I'm currently still running Windows 7 on my laptop, it'll be worth getting a new laptop for I think.

i wonder if i might need a better mic to put it to good use, cant wait to have cortana on my desktop

It's like Clippy all over again!

How do you get access to private builds? Posted via Windows Phone Central App

Without a shadow of doubt!

I will use Cortana everyday if incorporated into windows 10

Just give me passive voice on my phone and PC please. There is already "Hey Siri", and "Ok Google". Give me "Cortana Now" and life will be swell!

Passive voice will be coming in gdr1 I believe but only to lumias with snapdragon 80x processors. Not sure if they'll be bringing it to the PC. definitely Xbox when they make Cortana work with it (next year hopefully)

Definitely! Without Cortana, I am so unorgansied.

Omg that looks sweet cant wait

Sounds like fun! What MSFT need to do then, is to buy the technology (or teach it to Cortana), that lets me dictate my emails on my PC.
Or let me do stuff like "hey Cortana, accept this meeting invite when im free at that time". And if she can then listen in to Lync calls and write a transcript of the conference call to my OneNote, I'll just marry her :) Since I will likely never want to afford a "real" personal assistant, but am in constant need of one, that could be the solution.

Cortana will develop so fast, the people who don't use windows phone might use windows 10 and also might give feedback! Feels exciting!

Asians can't keep a secret.

I use Cortana on a regular basis now on my phone... so yes, it would be that much more useful to have 'her' notify my on my Surface as well... and why not my Xbox One.

YES 100% she is so welcomed!!!

Yes, providing we get the option to choose to have the original cortana or her many transatlantic twins via a language switch. I so detest fact we don't have a choice on our phones, the posh UK accent is just argh... Put many halo fans right off.

Hellz yeah I'll be using Cortana on Win10. It needs to be as easy as this: *Typing some text, and without interruption I say:*
"Cortana, load me up some images of cute cats on my secondary monitor." "Yes chief, here are some of the best." *Continues typing without a pause.*

"Hey Cortana, week I be seeing you in the consumer preview of Windows 10?" I think I will!

Hell yeah!!!! y don't I???!!!

I use her almost daily on my phone so I can only imagine how much more I'm going to use her once she's available on my home computer.

It will much comfprtable Windows 10 preview next month for its consumers and the giant corporation Microsoft
Windows Central Newsletter
Get the best of Windows Central in in your inbox, every day!
Thank you for signing up to Windows Central. You will receive a verification email shortly.
There was a problem. Please refresh the page and try again.