DiRT 5 Preview: Promising, ambitious and a whole lot of fun
It's still a way out from release but there's plenty of reasons to get hyped.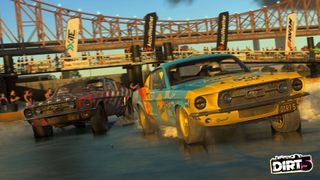 (Image credit: Codemasters)
Fans of off-road driving games have been spoiled in recent times and as we're coming to the end of the current console generation there's one more reason to get excited. DiRT 5 is Codemasters next off-road racer and it moves away from the focused, realism chasing world of DiRT Rally 2.0 back towards a more casual, more accessible experience.
It's not due to launch until October 9 initially, with Xbox One, PC, and PS4 versions scheduled for launch then, with upgraded releases on the Xbox Series X and PS5 to follow. Even though it's still months away, I've had a little time to learn more about DiRT 5 and get my hands on a very early demo build.
First impressions are good: This is going to be a lot of fun.
DiRT 5: Familiar formula, broader scope
I'll start this by saying there's still _ a lot_ that Codemasters hasn't yet revealed about DiRT 5. Many questions have been purposely left unanswered because the developer roadmap for pre-launch reveals has a few more stages to go yet. As such, we don't have details yet on much of the feature set or the multiplayer aspect, for example. Both of these will be focused on in July and September respectively.
But what we do have is a good idea of what the core game will look like. That is to say, it'll be pretty familiar to returning players. The career mode sits at the heart of the game and it's shaping up well. There is a range of different race types, from sprints on dirt ovals to the incredibly tough, "you vs nature" Pathfinder events. Some are circuits, some are point to point, and in total there will be 130 events across eight different categories.
The DiRT 5 career mode isn't going to be a grind, though. The progression path is non-linear, with different branches through each stage and no requirement to complete every event before moving up a level. An open-world game, this is not, but it's still going to present the player with freedom of choice in what they want to play and when.
Those events will take place across 10 very different locations, each with a different visual style and environmental challenge. Multiple event types will be present across each location, leading to some varied racing. These are matched with 12 different vehicle classes for either quick play or as part of the career mode.
DiRT 5 will also include a four-player split-screen option for local multiplayer. Better still, the career mode supports couch co-op, so you're able to buddy up and power through together.
Gameplay-wise, so far it's feeling good. It's definitely less 'realistic' than DiRT Rally 2.0, in that it feels a lot more pick up and play, much less serious and a whole big bag o' fun. Whether it's drifting sprint cars around an oval or bouncing through the wilds in an Ariel Nomad, it's a hoot to play. And it's great on a controller, too, which is perhaps my one biggest criticism of DiRT Rally 2.0. That game is incredibly focused and serious and it always felt like you needed to get a wheel to really get the most from it.
DiRT 5 will have full wheel and pedal support, though not in this build, but it will certainly be an option. But feels just as much fun to grab a controller and go sideways.
DiRT 5 locations and vehicles
Some of each have been teased already in official images. While the full vehicle list will be revealed sometime closer to launch, we do have a selection already confirmed and their respective classes.
Ford Mustang Fastback (Classic Rally)
Ford RS200 (80s Rally)
Mitsubishi Lancer Evolution VI (90s Rally)
VW Polo GTI R5 (Modern Rally)
208 WRX (Rallycross)
911 RGT (Rally GT)
Nomad Tactical (Super Lite)
Laffite X Road (Cross Raid)
Kimco Hammerhead Class 1 buggy (Unlimited)
Formula Offroad
WS Auto Racing Mudclaw (Rock Bouncer)
Jupiter Hawk 410 (Sprint)
We've also got a complete list of the initial locations, too.
New York
China
Norway
Rio de Janeiro
Arizona
Meteora, Greece
Cape Town,
Dades Gorge, Morocco
Italy (Carrara Marble Mine)
Nepal
Even on the early build press have had access to, visually it looks like being another winner for Codemasters. As if we should be surprised. Vehicles look stunning, the detail is awesome and the environments for racing are visually stimulating. I particularly like some of the lighting effects and the way the dust flies up at you from the cars in front. Well no, I hate it really, because you can't see a thing. Which is why I like it, it's authentic.
Each location also has dynamic weather, rain will vary in intensity and the puddles it leaves behind will grow over time. All locations will benefit from changing time of day, too, and there will be location-specific weather and seasonal changes. For example, Arizona won't get covered in a thick layer of snow, because it doesn't usually happen in reality. But in New York in the winter, the river can freeze over presenting opportunities not found during other seasons. Kind of like how Forza Horizon 4 has a drag strip on a lake that can only be accessed in the winter season.
DiRT 5: Performance and features
A lot of the features are still to be discussed in detail, and more should be known in July. But there are some small nuggets worth highlighting, including what we don't get in DiRT 5.
Starting on the good stuff, Codemasters has reiterated that DiRT 5 will be a 4K60 experience on the Xbox Series X and that there will be a 120FPS mode. What they didn't say is whether they'll be able to offer a 120FPS mode at 4K yet. If that's even a possibility, that's pretty crazy.
There will also be cross-generation play in DiRT 5, which as we already knew, will support Smart Delivery on Xbox. Xbox One and Xbox Series X players will be able to play together and PS4 and PS5 players will be able to play together. PC players will be able to play with PC players.
That's because, at least initially, there aren't any plans for cross-play. It's disappointing for sure, but equally, Codemasters does have a pretty ambitious launch planned already across four consoles, PC and eventually Google Stadia. There are only so many boxes you can tick for launch.
On the matter of things we won't have, there are a couple of others that have already been confirmed. VR support on PC or PS4 is off the table, despite being offered in DiRT Rally 2.0, and the couch co-op career mode I mentioned earlier won't be extended to allow online co-op career play.
There is, however, a full-featured photo mode promised and a solid, if a little underwhelming livery editor. Liveries can be customized, but only with pre-determined brand assets from real-world sponsors that are in the game.
A bright start with a promising future
One of the questions I put to the developers is where the long term future of DiRT 5 lies. Or indeed if there is one. We've seen titles like The Crew 2 and Forza Horizon 4 supported with fresh content for years after their launch and both still have a dedicated player base today. Likewise, Codemasters' other off-roader, DiRT Rally 2.0, which may now have reached the end of development has still enjoyed regular updates and fresh challenges for its players.
Sadly, Codemasters isn't able to share specifics at this time, but they were very clear in their mission. They have their own grand plans, with new vehicles, races, and locations to come after launch, but they're also listening very closely to the community. What the players enjoy playing and what they want to see next is important and as such, even features that aren't currently on deck could well end up included down the line.
August is promised to be a big moment in the pre-launch timeline with something big teased that should start to show how the game will engage the players and encourage them to stay within its world.
For now, what I've had is certainly enough to whet my appetite. I've been playing Codemasters off-road games since the very first Colin McRae Rally and always had a soft spot for the lighter, more casual side presented by the DiRT titles. What I've seen and heard so far first-hand leaves me pretty excited for what's to come and I can't wait to get my hands on the finished product in October.
Sideways fun
The wild world of DiRT gets bigger than ever

DiRT 5 takes a much different approach to the super-serious DiRT Rally franchise and this one will be the biggest yet, with bonus Xbox Series X support to boot.
Get the Windows Central Newsletter
All the latest news, reviews, and guides for Windows and Xbox diehards.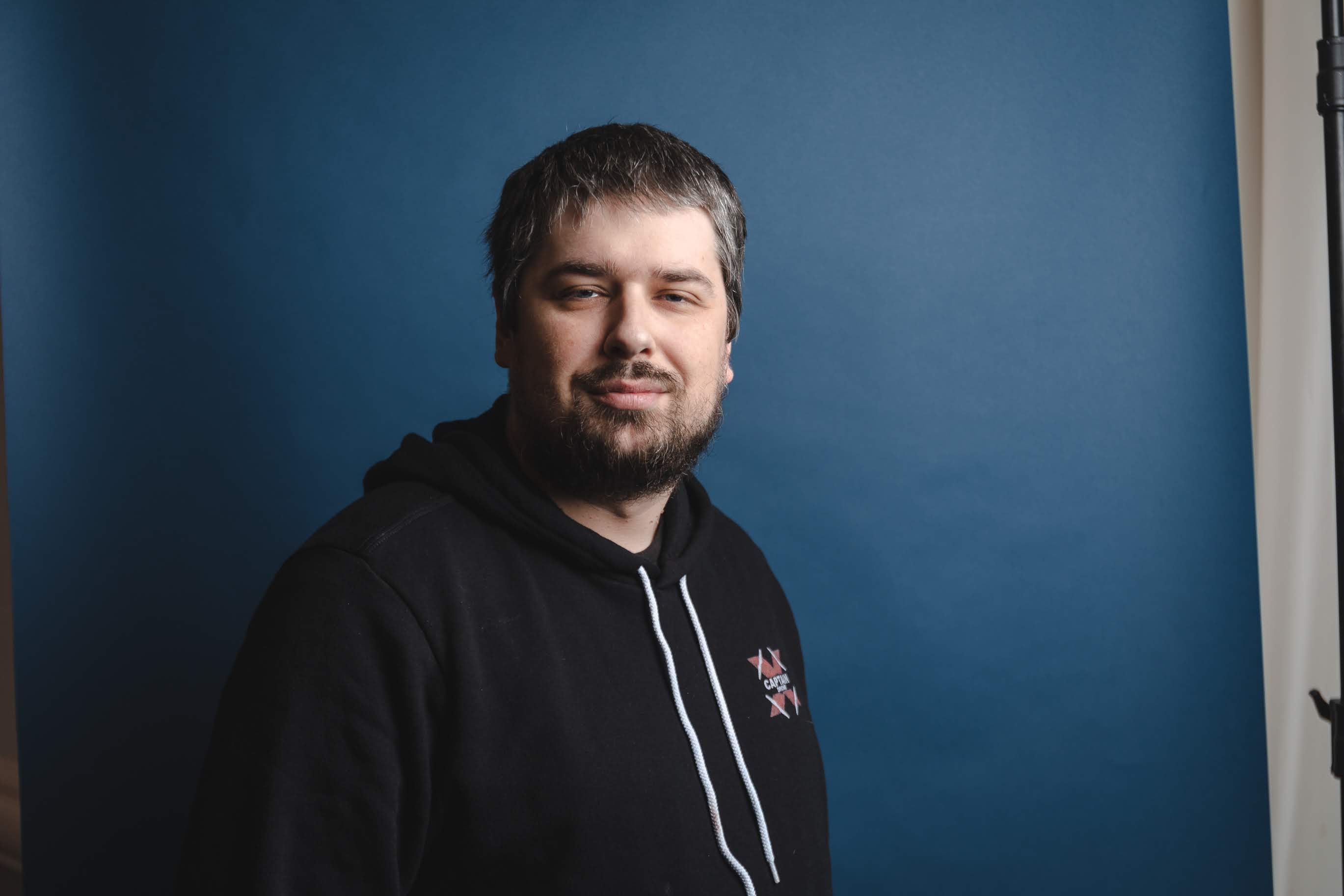 Managing Editor - Tech, Reviews
Richard Devine is a Managing Editor at Windows Central with over a decade of experience. A former Project Manager and long-term tech addict, he joined Mobile Nations in 2011 and has been found on Android Central and iMore as well as Windows Central. Currently, you'll find him steering the site's coverage of all manner of PC hardware and reviews. Find him on Mastodon at mstdn.social/@richdevine