Download this: Custom Cortana ringtones and app notifications for your Windows Phone!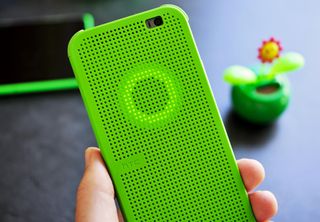 Microsoft's Cortana is winning the hearts and minds of users lucky enough to have the personal assistant on their Windows Phone. One feature we know people would really like to have is the ability for Cortana to read out notifications for incoming alerts. For instance, imagine if Cortana could announce a phone call and even the person calling when your phone rings.
Redditor clang_ley has made your dream one-step closer to reality by creating 19 Cortana ringtones and notifications hosted on their OneDrive account. The notifications range from various email scenarios, like work or school, to Facebook and Skype messages. The MP3 clips say things like 'Somebody messaged you on Facebook' or 'Chief, someone is calling you' all in Cortana's distinctive voice.
The notifications are indeed clever and for your Halo / Cortana buffs out there, these are necessary for your Windows Phone!
To get them on your device, you can download them to your PC and use the Windows Phone app for Windows to transfer them over using the 'Add Ringtones' feature.
Via: reddit
Windows Central Newsletter
Get the best of Windows Central in your inbox, every day!
Daniel Rubino is the Editor-in-chief of Windows Central, head reviewer, podcast co-host, and analyst. He has been covering Microsoft since 2007 when this site was called WMExperts (and later Windows Phone Central). His interests include Windows, laptops, next-gen computing, and for some reason, watches. Before all this tech stuff, he worked on a Ph.D. in linguistics, watched people sleep (for medical purposes!), and ran the projectors at movie theaters because it was fun.
I don't know what's happening...

Interesting. I'd use them if I didn't appreciate the benefits of privacy. And the fact that people around me don't care to know if I got a FB message. I think when people have these it's rude and annoying. But then again... Its not mainstream.... Yet?

It's also quite annoying to read your comments but I get it...I'm just going to move along now, thanks. ;)

Hahaha hahaha hahaha. I love comedy. Another irrelevant comment. Congrats

Cortana already notifies you of who is calling and texting your phone. Its a setting feature in WP8.1

Setting+ease of access+scroll till end+turn on speech for phone accessibility ..Do you guys really use WP?!!

I appreciate the tip but that isn't immediatly apparent that's what that feature does to people new to Windows Phone.

your phone also needs to be set to use in american settings.

Wow!!! Thanks for the TIP!!!

I have used it in WP8.0 as well with Indian English accent. It was good at first but gets pretty annoying after a while.

It's weird. I turned on this setting on my 920 and now I am unable to unlock my phone (via swipe up). I can get calls/notifications no issues, but my finger gestures to the phone are not registering. I did soft resets to restart, but it's the same issue. Anyone else get this?

Disregard. Found the solution online: http://answers.microsoft.com/en-us/winphone/forum/wp8-wppersonal/how-to-escape-ease-of-access-in-windows-phone-81/ba3c35ed-b85f-4759-99b3-4d798f9c1172 Don't understand how this narrator function freezes up all my finger gestures

We had this before Cortana... See Ease of Access in Settings. One of the toggles is to announce text/callerid. Sort of targeted for people with eyesight issues.

Yeah but we don't all want her reading just everything that happens. Nice to just have a ringtone or txt alert of Cortana.

Yes, under Settings-> Speech and Settings-> Ease of access

I learned something new. Thanks comment section!

Yep, I have used this for a while.

As far as I can fathom, this is yet another U.S. only feature. Which is stupid.

Yeah that's what I gather, I'm not in U.S. and cannot see this setting. I agree it's a bit cack that we don't have it yet.

Just found this over at user voice... Can't believe it doesn't have more votes, after all Americans aren't the only ones that need accessibility features... https://windowsphone.uservoice.com/forums/101801-feature-suggestions/sug...

This "feature" is something mandated by the ADA standards, and has been around since the windows phone 7 days. After all, how would a visually impaired person know who is calling? Your country must not require the same accessibility required in US.

Yeah, it's not even Cortana's voice, it's an older Windows assistant voice, I believe...before Cortana as a personal assistant was even an idea.

This has been around since at least WP7.5. It's a feature I've used almost since day 1. And it's one of the features I tout about WP vs. iOS or Android, who don't seem to have a similar feature.

Yeah, I tried that when I first upgraded to 8.1, but I didn't like her choice of words for incoming calls. I can't remember, but she just repetitively says something like "incoming call, incoming call, incoming call..." I liked my bosses notification, I think he used Android. when he got a call, it would say, "your wife is trying to reach you," and it would only say it once, along with the standard selected ringtone." It would also say, "your daughter is trying to reach you."

I made some for my phone months ago "you have an update from windows phone central" "you have an update from twitter" "you've received a message on whatsapp" etc etc

That's cool, it's probably more useful if they just showed how most people could do this on their own, but maybe they have already... =P

All I did was connect 930 via Bluetooth, send myself a message with what I wanted Cortana to read, making sure in speech settings that voice it always on and when the text comes through I used adobe audition to record what was being played over the laptop. Save as mp3 and put on phone.

audacity should work just as well as audition. Just when making the messages I put the Cortana tone at start before reading text and cancel tone at the end as an exit tone

Please.. Can you share it here? ;)

I'll put them on my one drive later, they are the uk Cortana but if anyone think they are any good ill do some us ones

https://onedrive.live.com/?cid=137872B6A908CA80&id=137872B6A908CA80%21359

Wish they were in Cortanas voice and not the Microsoft text to speech voice.

Call up Jen Taylor and see if she'll record them for you, lol

Daniel don't know if you know this but you can download them directly to your phone and move them with the files app.

Heck how? Teach me masta, pleashh :3

I did this with the Microsoft files app. Download whatever it is open app search for downloaded item (s) select it (them) move to whatever folder you like if you have micro sd on the top left of the files app theres a little home icon press and choose.

Daniel, maybe I will! Let me find her number.

The only one in the folder in Jen Taylor's voice is 'text,' which is also available by turning on "read aloud incoming text messages." It's a shame because with WP8.1 update 1, they added a "Jen Taylor text to speech engine" with a lot more of her voice, but it doesn't sound like these were made with a WP8.1 update 1 device.

Exactly. Would prefer Jens voice then that robotic one

How to apply them as ringtones?

Settings > Ringtones > manage app sounds

Frankly, I did not like them.

"Someone messaged you on facebook"..
------
"Someone messaged you on facebook"..
------
"Someone messaged you on facebook"..
------
"Someone messaged you on facebook"..
------
........no thanks.. I can see it driving me crazy already. I will check them out, I just don't find such a thing a clever. Which is why random tunes and sounds will always have the upper hand when it comes to notifications. If I know I'm messaging on facebook there is no need for Cortana to tell me that someone just messaged me on facebook. A random tune, though or just Facebook's native tune is fine to ignore.

It's always a good idea to have more options for others though, just in case.

I have no intention of using it for FB or other app notifs, but i have "Dropping now, standby for Titanfall" as my txt alert, welcome Cortana.

This sounds cool but I swear the HTC one is a nice looking phone but that case makes it look ugly and cheap. It would be nice to just see the phone itself without the case

Agree. Case seemed neet at first, but does look silly.

Nice, but sounds a little robotic

Im gonna make an app with all these in it to set as ringtones and save

You can download it on your Windows Phone guys... Just goto the Onedrive page and tap the one you want, tap "Save" and it will be put in your phones music folder (Use the "Files" app to move it to your ringtones folder. Done.

Did that, doesn't work, they still don't show up as available ringtones...

This! Moving files using the file manager into the ringtones folder doesn't help for any audio to be set as a ringtone. Possible bug.

That doesn't work, better off just using UC Browser on the phone and going to the link provided then it provides you the option to set it as a ringtone. Much easier.

This sounds very robotic.not at all Cortana sound :-\ why Daniel why

Cortana already reads my income messages and because of that my girlfriend broke up with me. Cortana mentioned a named she didn't have to... Now I'm single.

Probably not Cortana's fault, champ

Tip: Call all your girlfriends 'babe' or 'honey' or some other generic name in case you ever muddle them up.

YES! Hoping and waiting for something like this. Heading to test them out now.

Really..... Maybe if these were Jen Taylors voice and not this annoyingly robotic version.....

I really wish microsoft would allow Lumia Icon owners to have 8.1 already.

You mean Verizon? They are the ones blocking it.

Great concept it just doesn't do it for me because it's not Cortanas voice

Sounds bad. I use the voice of Jarvis from ironman. From text to Twitter etc.

I have been waiting for this FOREVER!!!! YAYAAYAYAYA

Kinda lame, i was expecting something that cortana would say actually with her voice (Maybe in a Halo game?), not a normal voice assitant.

Ok, seriously: They need to get Jen Taylor into a recording booth and have her make a bunch of ringtones like this STAT!!! That'd be so cool if these were in Jen Taylor's voice, and not just the robotic one.

They aren't really on her voice. I love the idea bit they all sound too robotic except for the "you got a text" one at the bottom

I'm still waiting for Jen Taylor in UK. Until then Cortana is not winning me over whatsoever.

What about that so called windows phone app? LOL

I'd be nice if T-MOBILE USA WOULD RELEASE CORTANA.

Note: You don't need to save on the PC first. Download them to your phone, then open and save with Microsoft Ringtone Maker. :-)

Hello any body here ... Do you know to Fly a kit !! ?

Lol that sucks this is already a feature in WP since 7

Using the Files app on phone doesn't work, even after you move them to ringtones they don't show up as available ringtones.

Download them with UC Browser and set them as ringtone after downloading by hitting the "play" button.

These clips sound dreadful, not precorded, does not sound like Jen Taylor (Cortana)

No thanks I don't want notification saying "ooh I want to pee now" from my talking tom

Well I already did this, as soon as i started using Developer Preview for 8.1 back in April, using the Talking Tones app. e.g. WhatsApp - WhatsApp message. Facebook - Facebook Notification Messenger - Facebook Message SMS - SMS Reminder - Hey! You have a reminder GMail - Gmail Corporate mail - <company's name> mail. i won't tell where i'm working :P Microsoft mail - Live mail Will check these tones & use these if they are more precise, as long as they don't kill my privacy..

Imagine that going up in the middle of a meeting... lol

U can also download the app talking tones and customize your own alerts. The app reads out what ever words u've used as notification.

WP users can't even select them as ringtones,you'll need to use the ringtone maker from Nokia to use them,even that the app will make them shorter than the original of it.
Another Microsoft mistake.