E3 2022 to be online-only event due to 'Omicron concerns'
The Entertainment Software Association is again planning a digital event due to concerns of spreading illness.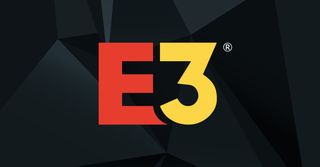 (Image credit: ESA)
What you need to know
Every year, the Entertainment Software Association (ESA) holds E3, an event for video game industry news and showcases.
E3 2020 was canceled and E3 2021 was held online-only due to the pandemic inducing numerous health concerns.
The ESA has confirmed that E3 2022 will also be online-only due to concerns regarding the Omicron variant.
Update, Jan. 6 (5:22 pm ET): IGN reports that it is currently unclear what E3 2022 will look like or if it will actually even happen, per sources speaking anonymously.
E3 2022 will be an online-only event, the ESA confirmed on Thursday. In a statement given to VentureBeat, the ESA said that "Due to the ongoing health risks surrounding COVID-19 and its potential impact on the safety of exhibitors and attendees, E3 will not be held in person in 2022," while adding that "We remain incredibly excited about the future of E3 and look forward to announcing more details soon."
This will be the third year of pandemic-disrupted events held since the beginning of the pandemic. E3 2020 was canceled, while E3 2021 was also a digital-only event due to concerns regarding the spread of COVID-19. Some companies like Microsoft, Nintendo and Ubisoft have continued to take part in E3, holding game showcases as part of a collection of digital events.
Other companies like Sony and Activision have pulled out of E3, holding events or reveals on a different schedule as needed. Notably, Sony pulled out and did not take part in E3 2019, well before the onset of the pandemic.
Shortly after the news regarding E3 2022 broke, Geoff Keighley, host of Summer Game Fest, Opening Night Live at Gamescom and The Game Awards, re-confirmed on Twitter that Summer Game Fest would return in 2022.
We'll be sure to provide updates on big gaming events, putting together a schedule as more and more companies confirm their plans for reveals and showcases in the coming months.
Update, Jan. 6 (5:22 pm ET) — The future of E3 is uncertain
A report from IGN indicates that the ESA actually gave up on holding an in-person E3 2022 event months ago, and that the future of E3 as a whole is currently uncertain.
Windows Central Newsletter
Get the best of Windows Central in in your inbox, every day!
Samuel Tolbert is a freelance writer covering gaming news, previews, reviews, interviews and different aspects of the gaming industry, specifically focusing on Xbox and PC gaming on Windows Central. You can find him on Twitter @SamuelTolbert.
I just want to say I'm vaccinated and boosted. I've also had the virus afterwards. I was "sick" for three days. It wasn't a big deal. We're going to have to learn to live with this thing.

Good for you. Everyone is different and has different reactions. There is also a difference in having a vacation or going to a dinner with a group("you know, living with this thing") and having a conference center full of thousands of people.

I agree 100%. 8 BILLION world population divided by 5 MILLIONS DEATHS puts the death rate at .0625% or 99.9375% survivability. The FLU is still more deadly and we have not shut down the world for it. If people want to be scared and live in fear then that's their choice but governments should not be making that decision for all of us. When governments say it's good for you it probably not. Even the CDC recently said tests for covid do not work not to mention the fact that people with all 3 shots still get Covid. Even those who get the Flu shot still get the flu. Go figure but we are not living in fear with the flu. What ever happen to the logic "If you are unsure about something ask you doctor" common sense?

I understand, but with that thought process we might as well say e3 heck many things are done and over with. At what point do we try to get back to normal?

No one really knows honestly. Although it also depends on where you live, some places are basically back to normal, even during this record breaking surge. Here in Louisiana we still don't even have a mask mandate ( not that people follow it anymore) and we are breaking records near daily. I think you are seeing the new normal. Places will continue to open more and more, but when surges happen expect draw backs to things. Then when the surge subsides we continue on. Hopefully it is just Covid we are dealing with all decade and not some new virus that is even worse. Hopefully the virus is mutating into something that it is an endemic virus where it is "mild" and seasonal. The surges now are actually predictable and if we actually gave a crap to avoid them we could control the numbers so they didn't peak so high, but people are tired ( even me).
Windows Central Newsletter
Thank you for signing up to Windows Central. You will receive a verification email shortly.
There was a problem. Please refresh the page and try again.