Electronic Arts continues to expand their EA Play service, launched as far back as 2014 for the Xbox One. With access to over 90 games, the service is now available on PC and consoles. The largest selection of games is available on the Xbox, thanks to the backward-compatibility program buffing up its library with Xbox 360 games.
With Xbox Game Pass still enjoying success on console and PC, we're looking into what EA has to offer in 2022 and beyond with this EA Play review. We'll see if it's worth your hard-earned cash to gain access to this growing library of games.
Bottom line: For a low price, EA Play gives you access to a variety of great games across consoles or PC.
For
Instant access to EA games
Early access to upcoming titles
Fantastic value for money
Against
Poor software on PC
EA Play Pro tier too expensive
EA Play: Price and availability
Membership is available via a few different methods. Subscribe directly to EA Play either as a $4.99 monthly charge or $29.99 annual subscription at a 50% savings.
If you choose to subscribe through Xbox, EA Play is bundled with Xbox Game Pass Ultimate at $14.99 per month, with no annual discount. PC players can subscribe to PC Game Pass via Xbox and enjoy EA Play as part of their service for $9.99 per month.
EA Play: What is it?
EA Play, formerly known as EA Access, is a subscription service available on PC and consoles. It offers a library of games developed and published by Electronic Arts, exclusive 10-hour trials for upcoming releases, and discounts on games to keep.
No matter which avenue you choose to subscribe to on EA Play, you gain access to the library of games available on your platform. There's a wide variety of genres, including bestsellers such as Battlefield, Need for Speed, FIFA, and Madden. Considering these games often retail for as much as $60 on release, subscribing to one month of EA Play is great value for money if you play only one of these flagship games. Any more you happen to get through will increase the value of the service, so it's attractive if only considering its low price point.
While subscribed, any progress and saves that you create will remain on your platform. Should you decide to purchase a game during one of the frequent sales, you can freely continue the game without extending your EA Play subscription. In this sense, EA Play can act as a type of "demo" for games that don't offer one separately. Should you wonder whether the latest Battlefield is worth dropping $60 on, you could play for a month for $5 instead. It's tough to find any way to paint the service as anything but fantastic value for money.
The exception to the 10-hour rule is EA Play Pro, a PC-exclusive subscription charged at a much steeper $14.99 monthly or $99.99 annual cost at a 44% savings. EA Play Pro removes the timer limit and additionally gives players access to the highest deluxe variation of each game, editions with all their extra content included. Extra rewards also come with Pro, but the restriction to PC only means the higher price is less tempting.
Now we know what EA Play is, we'll dive into the features that make it great (and a few that make it not-so-great).
EA Play: The positives
Access to a plethora of games for as little as $5 a month is the primary benefit of EA Play. Additionally, subscribing to the service on an Xbox console gives you access to more EA games than any other platform. Titles from the Xbox 360 backward-compatibility library, including timeless classics Dragon Age: Origins, Battlefield: Bad Company 2, Dead Space, and Skate 3 sweeten the deal. On the PC side, the gigantic EA PC title The Sims 4 is tempting for anyone who enjoys the life simulator. Add to that a wealth of first-person shooters in the Battlefield and Titanfall series, and you have plenty to enjoy with a mouse and keyboard.
The second-best feature of EA Play is the 10-hour trial period for upcoming games from EA. Before release, titles such as FIFA 22 and Battlefield 2042 offered early access to EA Play subscribers to try in a beta test of sorts. Though the trials are time-limited, the timer only counts down while you have the games open, so closing them down while idle increases the length of access you have. Yet another way to test the waters if you were considering dropping big bucks on the latest release from EA.
On top of access to games during your subscription, EA Play offers generous discounts on titles. Should you be enjoying a particular game, chances are you will be able to purchase it at a reduced cost. The best part is that all saved progress in these games will carry over, so your new hyper-fixation can be purchased at a reduced rate and kept forever. Canceling EA Play temporarily or permanently would not affect your access to games bought with the included savings. Bargain.
Personally, my partner and I have played games through EA Play that we may have otherwise avoided. I've never been a big Star Wars fan (don't hate me), so the related games never interested me either. Subscribing to a month's worth of EA Play, my partner made her way through Star Wars Jedi: Fallen Order, and I found myself watching along every time. Completely ignoring the potential that it could be a great game, just because the subject matter hadn't interested me before, I ended up trying the game myself and had a blast. It's Tomb Raider with light sabers. Nice.
Having friends from all over the world is one of the best perks of online multiplayer, and with my American buddies playing Madden weekly I decided to give it a shot during my month of EA Play. I knew absolutely nothing about American football, and to be fair, I still don't exactly understand what's happening most of the time. Fortunately, Madden's training mode goes through some lengths to explain the general concept of how the sport works, unlike FIFA failing to explain the offside rule in soccer to the uninitiated. I was able to watch Super Bowl LV last year and vaguely understand what was happening, all thanks to EA Play and Madden NFL 21.
Considering Fallen Order and Madden 21 both launched at $60 each, I saved a gigantic amount of money just from playing two games in a month. Granted, I also dabbled in other games on EA Play, increasing the worth of my $5 spend for the month even further. If for some reason you subscribed monthly for 12 total months, you would still have only spent roughly $60, meaning the annual asking price of $30 is more than fair. Even better if you nab it as part of Xbox Game Pass Ultimate, opening up your library to hundreds of extra games on Xbox.
EA Play: The negatives
Fortunately the list of bad points for EA Play is slim, because there isn't much to complain about. As a service, it's wild how much you get for your cash, but some improvements could be made to the application itself, especially on PC.
EA Desktop is the launcher for EA Play on PC. Visually not much different than any other storefront like the Microsoft Store or Steam, it unfortunately crashes for me far too often. On top of the random hangs, the launcher seems to consume more memory than it should, leading me to disable it from automatically starting on boot and in turn, games don't automatically update.
Slow downloads also seem to still plague the app, with nothing I could find to permanently remedy it. Battlefield 2042 took an age to download, while games on Steam would take a fraction of the time to finish and install. Most frustrating of all, the speed would occasionally perform as expected for a few minutes, and then crash back down to a snail's pace. Scouring the internet reveals plenty of similar complaints, with generic recommendations to solve the problem, but nothing has fixed it for me yet.
With EA currently in the process of migrating their service from the Origin software to EA Desktop, this leaves players in limbo of choosing between the two launchers. Naturally, EA would prefer users to choose EA Desktop but with these ongoing issues it's hard to recommend. The Origin app isn't without its problems, but they are certainly fewer in number than EA Desktop. Hopefully these bugs will be ironed out before the Origin software is officially retired.
Another reality of subscription services is that the library is often anything but permanent, and games will eventually leave the platform. Older sports titles have been removed over time, often due to licensing issues. This isn't a terrible loss, since sports games tend to be an incremental improvement every year, so unless you were particularly fond of an older version it shouldn't bother you. What does bother me is the planned removal of Titanfall, one of the best games from EA. It is frustrating to see games disappear, especially if you had them in a list of games to play, since it can mess with your schedule.
EA Play: Is it worth it?
EA Play is overwhelmingly worth the money, even if you only subscribe to one month. Worth mentioning that if you find enough enjoyment from a couple of months of EA Play, then you should strongly consider the annual subscription. Twelve months for $30 is an absolute steal and still half the price of a blockbuster release, so you should easily find enough entertainment to justify spending that cash.
Alternatively, bundle EA Play together as part of Xbox Game Pass Ultimate on your console. Enjoy EA titles alongside some of the best games on Xbox and still save plenty of money.
What it's great for ...
Saving money
Trials of upcoming EA games
Trying out games you might not have considered
What it's not great for ...
Bugs in software
Physical collectors — no disc rentals here
EA Play Pro overpriced on PC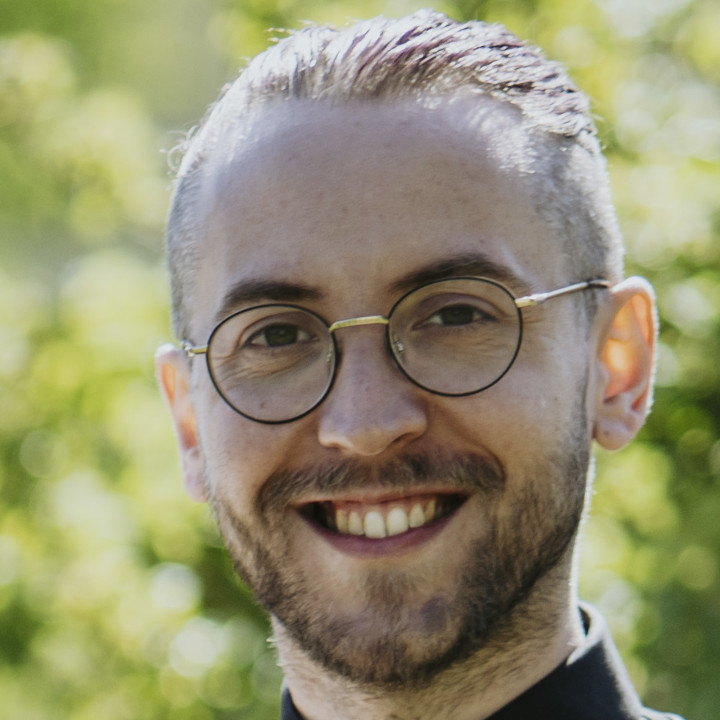 Ben is the channel editor for all things tech-related at Windows Central. That includes PCs, the components inside, and any accessory you can connect to a Windows desktop or Xbox console. Not restricted to one platform, he also has a keen interest in Valve's Steam Deck handheld and the Linux-based operating system inside. Fueling this career with coffee since 2021, you can usually find him behind one screen or another. Find him on Mastodon @trzomb@mastodon.online to ask questions or share opinions.