Confession: I originally intended to write a review of the second-generation ecobee3 – a newish smart thermostat – and how it can work with Windows 10 and Mobile. Following this examination, I was going to write a shootout between Nest, ecobee3 and Wiser Air (which I recently reviewed) to see which had the best support on Windows 10.
As it turns out, I don't need to. Here is why.
I have tried quite a few smart thermostats including Nest, Wiser Air, and the TRANE XR524 for Nexia. All of them work one way or another with Windows 10 either through smart systems like Nexia or Insteon, through official apps (Wiser Air) or third-party apps (e.g. Cozy for Nest). That's great news if you are already invested in a system or prefer one over another for whatever reason.
Nonetheless, ecobee, in my opinion, not only has the best all-around hardware solution for a smart thermostat but the ecobee remote by Bernardo Zamora is better than everything else available for Windows 10 and Mobile.
So, spoiler alert: If you are thinking of going to a smart thermostat, just grab an ecobee3 and buy ecobee remote ($3.49). If you want to know why I believe that then read on for my full review.
ecobee3 – the hardware
The ecoebee3 is not new. It was announced in late 2014 but has continually improved and the second generation hardware revision is now shipping. That's fine as thermostats tend to have longer life cycles than laptops, phones, or PCs. After all, this is the sort of thing you're mounting to your wall — you wouldn't want to have to install something new every year.
Installation of the ecobee3 is like all the other smart thermostats I have tested. It comes in a fancy package with two back plates to cover up previous holes in the wall for installation. There are no batteries. The device runs on a five-wire system with a common wire (blue) that supplies its power. Most modern HVAC systems have a common wire setup, but I was pleased to see ecobee toss in a converter in the box for older systems. Last I checked for Nest you have to track down and buy one at an extra cost.
Installation was a breeze. The back plate and mount take two screws, and the wires snap into smartly laid-out ports. Ecobee includes screws, sinks, labels for your wires and detailed directions. From start to finish I had the ecobee3 up and running in 10 minutes.
Setup is also easy. The system connects to your Wi-Fi, and you can set up an account online or through any of their official apps on iOS and Android. If you are using ecobee remote (more on that below) you can use a generated PIN to add the app to your account. I like that ecobee is open to third-party apps – making a Windows 10 app didn't require any reverse engineering or 'hacks.'
The display on the thermostat is LCD, touch-enabled with a proximity sensor. Those features work and function well and are higher quality than most thermostats in this class.
The overall design of the ecobee3 interface looks like it was taken from Windows 10 with slim-fonts, dark backgrounds, and minimalist iconography. It's a very Modern looking thermostat. Fans of Microsoft's design aesthetic will think someone in Redmond made this.
Ecobee3 has many of the same features as other smart thermostats including local weather. However, unlike the Wiser Air, the ecobee3's weather is dead-on accurate. Weather includes sunrise, sunset, humidity, current temp, rain probability, and the full five-day weather forecast.
Approaching the ecobee3 you will see it shift from the current house temperature and outside weather to the full interface with controls. It's a neat trick as it makes the ecobee3's screen useful even when not being used actively.
Other features of the ecobee3 include:
Support for multi- stage heating and cooling equipment
HomeIQ for insights on your heating and cooling costs
Alerts and reminders for servicing or thermostat thresholds
Fan dissipation
Support for ventilators to pull in cooler air from the outside instead of using the AC
Support for humidifier systems to reach optimal settings
Home, Away, Vacation, and Night settings as well as user-defined programs
Ecobee3 also supports Apple's HomeKit, Amazon Echo, Wink, IFTT, and SmartThings. See ecobee's list of official partners for even more companies. You can also use it with a Logitech Harmony remote e.g. Harmony Elite. Unfortunately, ecobee does not support Z-Wave.
Price and Remote Sensors FTW
The ecobee3 retails for $249, which means you are not saving any money compared to any other competitors. For the price though you get one thermostat and ecobee's unique differentiator: their remote sensor.
The remote sensor is a small device about the size of a watch face that remotely samples the room's temperature. The concept is simple: your home is not the same temperature in all rooms. Some face the sun and get warm, others never get any sun and stay cool, not to mention the whole upstairs-downstairs distinction. By placing one of these remote sensors in another room, the ecobee thermostat can adjust the temperature by taking into consideration that room's temperature difference.
Not only do the sensors detect the current temperature in that room, but motion can activate them. Ecobee describes this feature as "Control your comfort by averaging the temperature of the selected sensors that detect motion or all of the selected sensors in your home, regardless of motion."
As an example, I keep the remote sensor in my bedroom, but it only gets sampled during night mode. If the bedroom gets too hot (or too cold) compared to the living room where the main thermostat is positioned the ecobee3 can make necessary adjustments. You can buy extra sensors in double-packs for $80 for other rooms in your house.
Remote sensors are brilliant and give ecobee3 an advantage over their competitors.
ecobee remote
The app ecobee remote is made by Bernardo Zamora and has been around since the Windows Phone 8.1 days. It was recently updated to be a full Windows 10 app for PC while the Phone version runs on Windows Phone 8.1 and up.
Unofficial apps can be risky if they achieve their results through unsupported means. The app Cozy, which works with Nest is such an example. That app has some severe limitations but it only because Nest has everything so locked down third-party developers cannot do much beyond the basics. While Nest is happy to look the other way for such apps, they are far from endorsing or supporting the cause either.
The ecobee remote is not such an app. The ecobee company actively supports developers and encourages them to use their APIs for app support.
For me, this is one massive reason to endorse ecobee. Unlike Nest, ecobee recognizes that it is better to grow their product through public means and that works heavily for those on Windows 10. While ecobee remote is not official, it uses the same APIs as an official app would. Now merge that ability with the fact it's a great app and you have something very sell done.
Ecobee remote comes in at just under 10MB, and its design matches that of the actual ecobee3 thermostat. I have already mentioned that ecobee's interace is very modern which makes its a natural fit for Windows 10 Mobile and PC. It's clean, loads fast, and is easy to use. Ecobee remote does all you need from setting the temperature and schedule, notifications, settings, and more.
Compared to the official iOS and Android apps I cannot see any differences in form or function. Perhaps the one difference works for Windows 10, which is a Live Tile. The Live Tile is fantastic, displaying the exact current temperature, motion detection, and humidity.
Making the Tile full lets it display the second thermostat should you have one installed. Making it small just shows the current home temperature. And yes, you can even make the Tile transparent for those who prefer that style and optionally have the Tile flip or stay static.
For each installation of the app, you need to register it with the ecobee website. This action is performed by generating a one-time PIN through the app that you can then plug in under your account.
I am not sure what else to say about ecobee remote. Here is why it's fantastic:
It's fully featured and has feature parity with iOS and Android
It runs on Windows 10 for PC and Mobile
The Live Tile is highly reliable and accurate
The app is quick to launch and use
The app is easy to use and looks great
I experienced exactly zero issues using it on any device
What impresses me is the sheer amount of options you can tinker with by using the app. No doubt this is because ecobee's API lets you do all of these things. For example, you can name the thermostat, define upper and lower temperatures for programs, create programs, control your fan or ventilator, add start delays, disable Smart Recovery, modify alerts for literally everything. Of all the thermostats I have tested I have never seen such fine-grain control. You can even send a message to the thermostat.
Price
For all of Bernardo Zamora's effort, he does ask for some compensation. There is a free ad-supported 30-day trial, but to unlock it fully Zamora has various pricing tiers, from a single thermostat at $3.49 to 10 or more at $29.99.
As a supporter of the developer community, I have no issues forking over the equivalent of a cup of coffee, especially when the product created this good. It's a one-time cost and well worth it. Zamora actively supports and updates the app on a regular basis, and as far as I know there is not another ecobee app as complete as this one for Windows 10.
Finally, if you just dropped $250 on a thermostat and are now complaining about $3.49 for an app — an app made by a third party developer — then I think you have your priorities in the wrong order, even more so if you leave a negative review.
Wrap up
I gave the ending to this review in the intro but let me reiterate. I think if you are looking to jump into the smart thermostat world you should just go with the ecobee3. The thermostat itself looks the best, is easy to install, has a great design, and you get that remote sensor which on one else is yet doing.
Ecobee as a company believes in an open API, working with companies, and developers, which is a plus in my book. Google-owned Nest is running into some recent product management issues, and Google is now stepping in on the software too, something they said would not happen. I think if you value your personal data you should stay away from Nest. Wiser Air by Schneider Electric is a superb product, but it's still a bit green and requires some fine-tuning to make it perfect.
That leaves the ecobee3 and ecobee remote. Fantastic hardware paired with an outstanding app on Windows 10 and Mobile. What's not to love? It's fast, fluid, does everything you could ask it do with no compromises so just do it.
Download ecobee remote from the Store
Do you have an ecobee3? Let me know what you think of it in comments!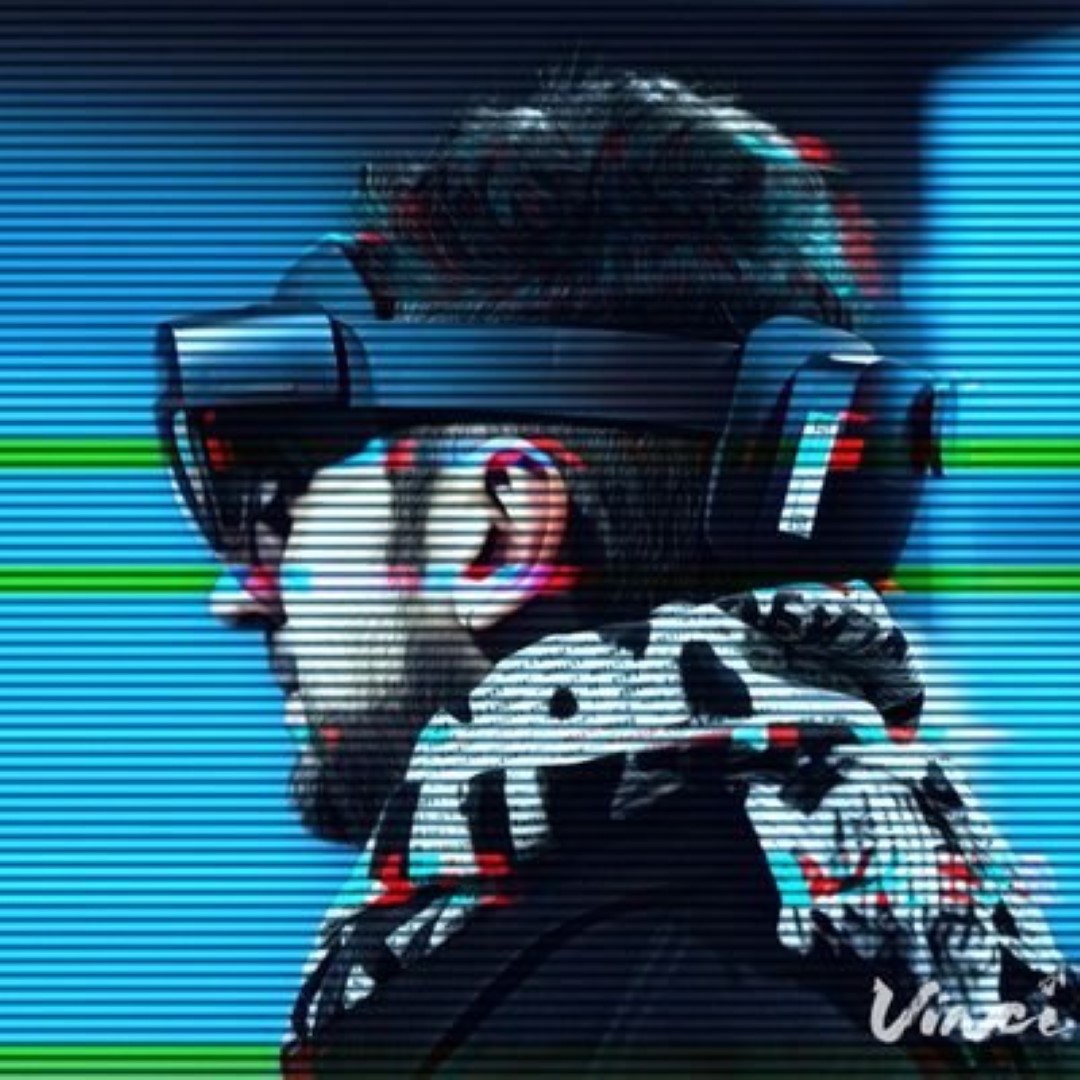 Daniel Rubino is the Editor-in-chief of Windows Central, head reviewer, podcast co-host, and analyst. He has been covering Microsoft since 2007 when this site was called WMExperts (and later Windows Phone Central). His interests include Windows, laptops, next-gen computing, and for some reason, watches. Before all this tech stuff, he worked on a Ph.D. in linguistics, watched people sleep (for medical purposes!), and ran the projectors at movie theaters because it was fun.