The Evil Within threatens to terrify Xbox gamers next week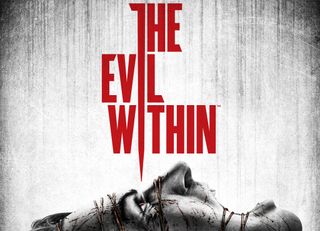 This week, the Xbox One and 360 got their most frightening game since Outlast. That would be Alien: Isolation. And you might think that after getting chased around by an Alien, that horror fans would literally be frightened to death and no longer able to consume future horror games.
That would be silly, though!
October is the month of scares, so every horror fan owes it to him or herself to stay alive at least until Halloween. You might as well play all the scary games you can until then, or your heart gives out. Next week will bring us just the perfect follow-up game – The Evil Within from Bethesda. Read on for the creepy details and a look at the game's last trailer before launch.
The World Within is not a pretty place
In The Evil Within, you'll play as veteran police detective Sebastian Castellanos (voiced by Anson Mount). Sebastian and other members of the police force arrive at an asylum where a gruesome mass murder has taken place. Before long the culprit, a dark and haggard figure named Ruvik (voiced by Jackie Earle Haley) shows up and attacks the officers. Ruvik is seemingly invincible…
Fans of Resident Evil who became disappointed with the diminishing horror focus of that series will find The Evil Within right up their alleys. This game comes from Shinji Mikami, the creator of Resident Evil, and marks his return to the survival horror genre. The controls are much more fluid than older Resident Evil games, allowing players to move and shooter simultaneously. But the atmosphere and scares, plus some of the settings and enemies, will evoke memories of Mikami's past series.
We'll have a full review of The Evil Within soon… If my heart can take it. In the meantime, check out our hands-on impressions to learn more about how it plays.
The Evil Within arrives on Xbox One and 360, Playstation 3 and 4, and PC on Tuesday, October 14. Preorder from Amazon to receive the "Fighting Chance pack," containing several useful weapons and items.
The Evil Within – Xbox One – $59.99 – Amazon Link

(opens in new tab)

The Evil Within – Xbox 360 – $59.99 – Amazon Link

(opens in new tab)
Paul Acevedo is the Games Editor at Windows Central. A lifelong gamer, he has written about videogames for over 15 years and reviewed over 350 games for our site. Follow him on Twitter @PaulRAcevedo. Don't hate. Appreciate!
I love resident evil series and after mikami it totally lost that feel, I hope this game will be good!

I loved RE1 &2, lost interest with 3. Have preordered this and cannot wait! Although I hope im allowed to die and continue lots of times, because im a bit rubbish :) I think every single game should have Dead Rising 3 style multiplayer as an option :)

Saw commercial with user experience, seems interesting

Waiting for the game to release(for pc)...

It says Oct 14th same as Xbox and playstation varieties

The poster is enough to terrify me,just imagine having a barbed wire wrapped around your face,across your lips,ouch! :-o
If that is a barbed wire as I think it is

Indeed it is! That would hurt something fierce.

Horror everywhere..btw anyone watched Annabelle??

Good question. Anyone see an early preview of Dracula?

Early preview..? Gud.. Gonna watch

Looks like a remake of Manhunt.

Umm.no it doesn't look ANYTHING like the genius of a game that was "manhunt"

Gameplay videos look bad and cheesy

What's ur age Paul?...can u survive an attack?? :p

I'm starting to get gray hairs. It's only a matter of time!

I'm guessing 30, maybe? :P

Well..we need more articles from you..so don't play!! :p

It kind of resembles Silent Hill, but action-packed.

Loved Resident evil 4 on my ps2, which was extremely scary and well made game.Idk if it was created by Shinji Mikami but it was pretty amazing and terrifying at the same time, was resident evil 4 created by this same Shinji Mikami?Quite a lot better and scarier than resident evil 5 which I played on my friend's Xbox almost 4-5 years ago as far as I remember.

It does look a bit shit on gameplay video.

It's survival horror. It's not action packed per se. It's reminiscent of resident evil, dead space kinda games. It does appear to be a bit slow. But we'll see when these guys play it, how it holds up

I get the feeling the voice-over was going for the style of the 'video nasty' trailers (on VHS or Beatamax ) era from the 80s. Deep voice, explaining the action in the trailer... but it didn't quite nail it. I just might be a lost art.

Saw the trailer, hope this game lives up to my fantasy :))

Seems pretty good. I'll wait to see some reviews. If it's decent, I'll pick this up over the Alien game.

Pre-Ordered this Tuesday on the Xbox store. You also can get the "Fighting Chance Pack" there as well. Can't wait to play it..

Bring it on! Got my copy on pre order

One of the best horror games I played in a while. Enjoyed it so far middle of the night with(out) pooping my pants.

How. Explain. Photo proof please.

Those who know me or follow me, know what kind of job I fill. MSR @ Teamxbox ;) 1 of the benefits.

Is there any scary game on WP
Windows Central Newsletter
Get the best of Windows Central in in your inbox, every day!
Thank you for signing up to Windows Central. You will receive a verification email shortly.
There was a problem. Please refresh the page and try again.