Forza Horizon 5's multiplayer invites players to connect and just have fun
Playground Games wants to take the stress out of multiplayer and simply let you have fun.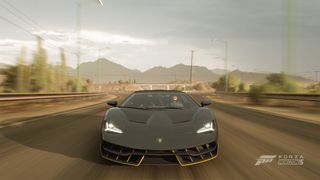 (Image credit: Windows Central)
Players are about to get their hands on Forza Horizon 5 for the very first time, and Playground Games' latest online world is going to be flooded with thousands of eager players. Forza Horizon games have had an online focus for a while now, but Forza Horizon 4 really elevated the overall experience with a ton of new features and continued post-launch support. With Forza Horizon 5, Playground has introduced careful changes and updates to make the online multiplayer more inclusive and open than ever before, with a renewed focus on simply having fun.
I was able to speak to Mike Brown and Anna Poliakova, Game Director and Game Designer at Playground Games, respectively, about Forza Horizon 5's multiplayer and why FH5 promises to be the best online Forza Horizon game yet. While I, unfortunately, am unable to share Brown and Poliakova's exact responses during our conversation, I still want to discuss everything I learned about what went into designing Forza Horizon 5's multiplayer, and why players should be excited to jump into the always-connected world of Horizon Mexico.
The unchallenged champion
The best open-world racer

Playground Games has delivered their latest masterpiece with Forza Horizon 5, which features the series' most diverse map and largest car list yet. Forza Horizon 5 somehow fulfills its ambitious promises to be the best open-world racer right now, and one of the best racing games in general.
The game has changed
Forza Horizon 5 opens with a major shift in how online multiplayer works. Gone are the 24-player servers that did little to encourage interaction between players, instead being replaced by one massive MMO-style server, dubbed "Horizon Life," that connects everyone at the same time. You won't see everyone at the same time, of course, but it means Forza Horizon 5 can surface players when and where it makes sense.
When you're driving through the wilderness other players will be scarce, but Festivals and high-population urban areas will feature far more potential friends. Whenever you're interested in participating in a Horizon Arcade minigame or starting a co-op Horizon Tour, like-minded players will be available to ensure you always have a full roster. Horizon LINK means you have a contextual way to communicate with surrounding players at the press of a button, without the use of voice or chat communication.
All of this means you'll encounter a significantly greater variety of players during your time in Forza Horizon 5, and your chances of engaging in a spontaneous online activity with a fellow player increase dramatically. If you'd prefer to keep your online circle tighter, you can still create and join private Convoys with your friends, which have been improved over FH4 to be easier to stay in from event to event.
Right from the beginning, Forza Horizon 5 enables more connections between players, and is designed so that players can always do what they want to do when they want to do it, with minimal waiting and frustration. FH5 also seeks to lower the barrier of entry for less-experienced or less-skilled players to be still able to participate in online activities and be rewarded for their time. Forza Horizon 5 features more ways to play as a team, and reduces the focus on purely winning in more competitive environments.
Winning gives way to enjoyment
Forza Horizon 4's online multiplayer could be a lot of fun, but rankings, harsh punishments for your team's overall performance regardless of your individual skills, and too much focus on winning above everything else discouraged many players from actively participating. With Forza Horizon 5, Playground Games is shifting the focus in online races so that players are still rewarded for their skills and victories, but other players aren't punished.
Horizon Open is the new suite of player-versus-player multiplayer races, which now includes drift racing, and sees plenty of tweaks. Public-facing ranked multiplayer is gone so that players focus less on arbitrary numbers, but skill-based matchmaking still means you'll go up against players with similar experience or skillsets to you. Playground Games are returning, and continues to be a great place for players to join popular game modes.
Horizon's Trials, which pits players against a team of difficult "Unbeatable" AI Drivatars, now requires that you've completed the Horizon Adventure campaign before you can join, helping to ensure that every player has enough playtime to keep up. Horizon Tour is a brand-new co-op mode that encourages casual teamwork against teams of Drivatars, with lovely scenic drives between each race event. Tour is perfect for casual races, as players are still rewarded for their team victories, and something about the post-race cruises makes the entire in-game world feel more alive and connected.
Horizon Arcade is a never-ending stream of minigames spread out across the Horizon Life world that anyone can leave or enter at any time. Team participation matters more than individual excellence, and all players are rewarded depending on how much time they spent in the Arcade round. Even the Eliminator, the Battle Royale mode that debuted in Forza Horizon 4 and quickly became the most popular mode, sees a myriad of improvements thanks to the overall design of FH5's map.
When asked about his favorite feature of Forza Horizon 5, Brown was quick to decide on the Eliminator mode, saying "I really love our new multiplayer features and the way that they combine to create a welcoming and accessible multiplayer space that's easy to jump into. Speaking personally, my favourite part of Horizon's multiplayer is the Eliminator Battle Royale mode. It's competitive, it's ruthless, and it makes use of all of the things that make Horizon great — the massive open world, the huge and varied car list, that edge-of-the-seat feeling as you're flooring it across open terrain just about managing to weave through the trees. There's nothing else like it!"
Even when you're not actively participating in Forza Horizon 5's online, you still remain connected to your fellow players. A new Kudos currency can be given to players who are nice to you or help you, or if they design an awesome car livery, tune, or EventLab creation that you make use of and enjoy. Other players can also reward you with Kudos for being a great part of FH5's online, letting players accumulate something that shows their involvement in the Forza Horizon 5 community (you can also get some cosmetic items for collecting Kudos).
Forza Horizon 5 also builds on its Barn Finds feature by introducing Gift Drops, which let you take any car from your collection, complete with a livery or upgrades if you want, and gift it to a random member of the FH5 community. You can choose to customize your car however you want, send it to a specific group of players (like new players, Hall of Fame members, or creators) or anyone at all, can attach a friendly message to it, and choose if how you want to sign it (or if you want to send it anonymously). Of course, you can also get Gift Drops from other players, which appear on your map as Barn Finds that you can go and hunt down.
I asked Poliakova about her favorite feature of Forza Horizon 5's multiplayer, and she immediately chose Gift Drops. "The Gift Drop creates a very similar experience to having someone unexpectedly pay for your coffee or give you a nice compliment and that's why I love this feature. You can make a custom livery and apply a tune to a car, and send it to someone with a nice message. This (can) make someone's day a little bit special ... It's super exciting to drive to a barn and find a gift there. I love how this feature gives players more ways to be nice and friendly."
Everything in Forza Horizon 5's multiplayer is tailored towards giving every player something they can have fun in, with accessibility and enjoyment top priorities. Players who are still invested in collecting as many victories as possible will still be rewarded, while players who are seeking a more casual experience can still connect with thousands of players all over the world. Playground Games didn't stop with Forza Horizon 5's core multiplayer modes, however, as a new collection of features and tools means the FH5 community can inject practically never-ending new content into the game.
Endless possibilities, endless fun
After launch, Forza Horizon 4 added two community-creation features with "Create a Route" and "Super7." These two features were completely separate and limited in their capabilities, but still added plenty of additional content to FH4 as talented community members took advantage of the tools to build new race events, obstacle courses and challenges, and much more. With Forza Horizon 5, these features are gaining powerful new features and options with the arrival of EventLab.
Put simply, EventLab puts many of the same tools that Playground Games developers use to build Forza Horizon into the hands of community creators, complete with game rules, scripting options, and hundreds of props and settings. EventLab absorbs Create a Route and Super7 features and injects a lot of those same abilities into them, giving FH5 players an extremely powerful set of tools to create practically anything they want.
Playground Games has expressed that they simply can't wait to see what the community does with EventLab, because it's inevitable that EventLab will be used to create things far beyond the system's original vision and intent. Having access to dozens of settings and full game rule editing when simply editing an existing race (or creating a new race) doesn't come close to scratching the surface of what EventLab is capable of, with infinite possibilities in store for the future of Forza Horizon 5.
The team at Playground is fully aware of this, as well. Forza Horizon 5's Festival Playlist has also been revamped with a new UI and design; will regularly add new content to FH5 with weekly and monthly updates; has the ability to change the FH5 map with new decorations, events, and more; and can surface community EventLab creations to the wider Forza Horizon 5 community as official Festival Playlist entries.
Forza Horizon 5 is more accessible and inclusive than ever before. It includes more online multiplayer features and modes than ever before. The world is more connected and seamless than ever before. Players are rewarded for outstanding conduct and active participation, rather than just sheer skill. And, on top of all of that, Forza Horizon 5's multiplayer will constantly evolve and improve over time with the help of not just Playground Games' Festival Playlist, but the community's use of EventLab.
I concluded in my Forza Horizon 5 review that Playground has delivered the very best Forza Horizon game yet, and one of the best racing games of all time. FH5's solo game is absolutely massive and totally gorgeous, but it's those added multiplayer features and intelligent updates that really make Forza Horizon 5 feel special.
Forza Horizon 5 is only days away from releasing on Xbox Series X|S, Xbox One, PC, and Xbox Cloud Gaming. FH5 releases in early access starting Nov. 5, 2021, and launches to everyone on Nov. 9, including as a day one release on Xbox Game Pass.
The unchallenged champion
The best open-world racer

Playground Games has delivered their latest masterpiece with Forza Horizon 5, which features the series' most diverse map and largest car list yet. Forza Horizon 5 somehow fulfills its ambitious promises to be the best open-world racer right now, and one of the best racing games in general.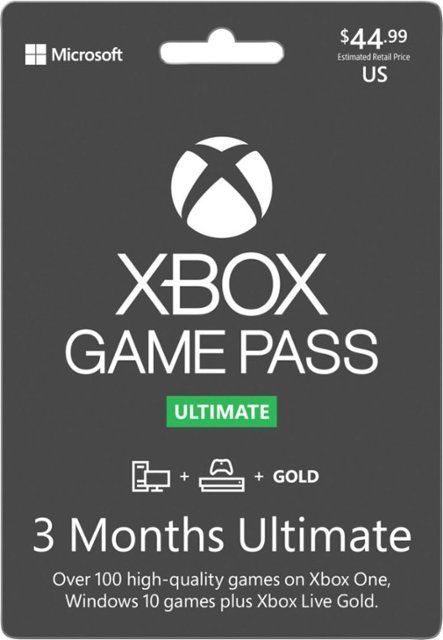 Vroom vroom
All your gaming needs, in one subscription

Is the Xbox Game Pass Ultimate the best value in all of gaming? It's possible. Ultimate bundles your Xbox Live Gold subscription, an Xbox Game Pass subscription for both Xbox consoles and Windows PCs, and Xbox Cloud Gaming for on-the-go. Forza Horizon 5 is available through Xbox Game Pass from day one, including on consoles, PC, and the cloud.
Get the Windows Central Newsletter
All the latest news, reviews, and guides for Windows and Xbox diehards.
Zachary Boddy (They / Them) is a Staff Writer for Windows Central, primarily focused on covering the latest news in tech and gaming, the best Xbox and PC games, and the most interesting Windows and Xbox hardware. They have been gaming and writing for most of their life starting with the original Xbox, and started out as a freelancer for Windows Central and its sister sites in 2019. Now a full-fledged Staff Writer, Zachary has expanded from only writing about all things Minecraft to covering practically everything on which Windows Central is an expert, especially when it comes to Microsoft. You can find Zachary on Twitter @BoddyZachary.