Fly for only 1 cent plus tax with Frontier Airlines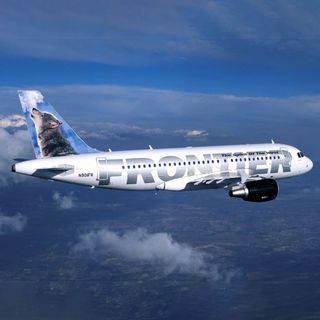 The penny fare sale is back! Frontier Airlines (opens in new tab) is once again offering their lowest prices on flights this fall. In addition to advertising about 80 routes on sale starting at 1 penny plus taxes and fees, Frontier is also eliminating its online booking fee for this sale. That means prices are as low as ever, and you can fly one way for only $15, or roundtrip for only $28. Even if you don't snag one of these ultra low fares, Frontier is offering many more routes on sale for less than $100 roundtrip.
Sample fares include Austin to Detroit (opens in new tab) from $29 roundtrip, Denver to Branson (opens in new tab) from $29 roundtrip, Chicago to Syracuse (opens in new tab) from $29, and Philadelphia to New Orleans (opens in new tab) from $29 roundtrip.
Seats for the penny sale are limited, so book right away to get the most route options. You will have to browse around to find the best fare for your airport because Frontier does not fly from all airports every day. To get the base fare, decline all options at booking and do not choose a seat. Your seat will be assigned to you at check-in for free, or you can pay a fee to select a specific seat. The base fare only includes a personal item, so pack light. Carry-on bags start at $35-$40 each way and checked luggage starts at $30-$35 each way. If you expect to bring luggage, add it during your purchase because prices are higher at the gate. If you are traveling with a partner, consider sharing a bag to save on the luggage fees.
This deal ends September 11 at 11:59 ET, or while supplies last. The sale is good for travel through November 13 on Monday, Tuesday, Wednesday, Thursday, and Saturday. There is a 14 day advance purchase requirement for the penny fares or only a 3 day purchase requirement for the higher sale fares. Act fast for this great deal.
Windows Central Newsletter
Get the best of Windows Central in your inbox, every day!