Armored Core 6: Release date, trailers, gameplay, leaks, and everything we know
Here's what we know about FromSoftware's return to one of its oldest franchises.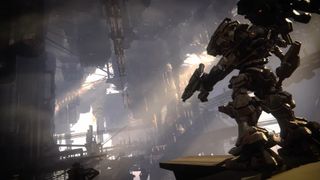 (Image credit: Bandai Namco)
Developer FromSoftware took home The Game Awards' Game of the Year 2022 trophy with its ARPG fantasy epic Elden Ring, but if you think the studio is going to rest on its laurels after doing so, you're mistaken. During the same event, FromSoftware announced a brand new game in one of its longest-running franchises: Armored Core 6.
Armored Core 6: Fires of Rubicon is the first game in the series since 2013's Armored Core: Verdict Day, and since the franchise has never taken off quite like FromSoftware's later "Soulsborne" games did, many aren't sure what to expect from a new Armored Core game. In this overview, we'll go over everything we know about it so far, including its release date and supported platforms, story and setting, gameplay design, every official trailer, and more. We'll also include a separate marked section at the end of the article for leaks in the event that you want to avoid spoilers.
What is Armored Core?
While most gamers know FromSoftware for its ARPGs like Dark Souls, Bloodborne, Sekiro: Shadows Die Twice, and Elden Ring, the studio has been making Armored Core games since the original was released in 1997. Though it has been rebooted multiple times — and is ultimately getting rebooted again with Armored Core 6 — the mecha series has remained consistent at its core.
In its games, players control a silent protagonist that works as a mercenary for various corporate and private clients. To complete the various tasks and missions they're given, players pilot massive mechs called Armored Cores in order to challenge enemy groups and factions, including other pilots. Notably, these mechs can be extensively upgraded and customized over the course of each game as missions are finished and resources are gained. Historically, the series has been designed as a third-person shooter.
Every Armored Core game thus far has taken place in an apocalyptic or post-apocalyptic setting, with civilization's downfall caused by catastrophic events like global nuclear conflicts or massive civil wars between the government, power-hungry corporations, and rebel groups. Some Armored Core games allow the player to influence the story with choices, and games that are directly connected to one another sometimes give players the ability to import their Armored Core from a previous title.
Armored Core 6: Development and reveal
Armored Core 6: Fires of Rubicon was officially announced during The Game Awards 2022, right before FromSoftware and its president, Hidetaka Miyazaki, were given the Game of the Year award for Elden Ring. It was revealed in an action-packed trailer that gave fans a peek at the game's setting and mecha designs.
According to the trailer, the game is being developed by FromSoftware and published by Bandai Namco. The game's Steam listing states that Miyazaki is involved as the project's "Initial Game Director," but that Masaru Yamamura has "taken over" as Armored Core 6's Game Director. Yamamura is a FromSoftware veteran that has worked as a level and gameplay designer across multiple Soulsborne games, including Dark Souls, Bloodborne, Dark Souls 3, and Sekiro: Shadows Die Twice. Reportedly, the game has been in development since 2017.
Armored Core 6: Release date and platforms
Armored Core 6: Fires of Rubicon is set to release on August 25, 2023, which is much sooner than most fans expected the new title to launch. This news was revealed alongside the game's latest trailer, which provided an additional look at both story and gameplay.
The game, like Elden Ring before it, will be available on Xbox Series X|S, Xbox One, Windows PCs via Steam, PS5, and PS4. Also like previous FromSoftware games, it costs $60. Notably, preorders are available now, meaning you can reserve your copy if you'd like.
Armored Core 6: Trailers
There have been two trailers for Armored Core 6: its reveal trailer and a new gameplay trailer. We've embedded both of them below for easy viewing.
Armored Core 6: Story and setting
According to Armored Core 6's official Steam page and a recent developer interview with FromSoftware's Yasunori Ogura, the game's story is centered around events that followed the discovery of a new substance named Coral on a remote planet called Rubicon 3. Humanity originally believed that this substance would propel society's technological and communications advancement forward; however, it instead led to a devastating catastrophe that "engulfed the planet and the surrounding stars in flames and storms, forming a Burning Star System."
Nearly half a century later, Coral has resurfaced on Rubicon 3, and now, extraterrestrial corporations and resistance groups have begun to war over control of it and the surface of the planet. Players will play the role of an independent mercenary participating in this conflict, fighting against various factions present on the ashen, devastated planet.
Though this is speculation, something worth noting is that the red light we see in the eyes of the Armored Cores fighting each other looks incredibly similar to the red light emitted by the spark of energy at the start of the reveal trailer. Since this energy also looks a lot like the substance described in the official story synopsis, it's possible that the Armored Cores of Armored Core 6 are powered by it.
In terms of who you'll play as specifically, the latest trailer strongly implies you'll control a character named Augmented Human C4-621, a "hound" under the command of a "Handler" called Walter. Notably, the trailer seems to show the player allying with another Armored Core pilot, suggesting that you'll be able to form alliances with other factions as you carry out your missions.
While your ultimate goal in the game is unclear, it seems like you'll be hunting down "priority targets for termination" that are all on a list of some sort, as the new trailer shows the player fighting a target with the callsign "Raven." One snippet of dialogue also implies that the player will at one point use another pilot's callsign as a type of disguise.
Armored Core 6: Gameplay and customization
Based on the details revealed by the aforementioned Steam page, Armored Core 6 will be like previous Armored Core games in that players will be able to pilot an Armored Core mech with 3D maneuverability. Levels will be three-dimensional and fast-paced in nature, and will give players the opportunity to engage in both ranged and melee combat while using dynamic movements to gain the upper hand against their opponents.
Presumably, the player's Armored Core will be highly customizable with a wide variety of different limbs and parts. In past games, the following components have been at the heart of Armored Core customization:
Core: The most important part of an Armored Core, is it determines what type of mech you'll ultimately be using. Heavier Cores have more armor but less slots for Operational Parts, while lighter ones are the opposite.
Head: The Head of an Armored Core determines an Armored Core's sensors, radar, and the radar's range. More advanced Heads trade armor for extra performance benefits.
Arms: Historically, there have been two different types of Arms. Regular Arms come in light and heavy varieties, with the former having better weapon accuracy and the latter offering more armor. Weapon Arms, meanwhile, have very low durability but the highest accuracy, maneuverability, and ammunition.
Legs: An Armored Core's Legs determine how much weight it can support, and also whether or not it can jump, as well as how effective that jump is. Some Legs also affect movement speed, such as heavily-armored ones that trade movement efficiency for extra armor.
F.C.S.: A targeting system that helps pilots attack their opponents.
Generator: This component provides the Armored Core with the power it needs to function. More advanced parts typically require more power.
Boosters: Boosters increase an Armored Core's movement speed, and can also be used to quickly evade incoming attacks.
Right Arm Weapon: Weapon equipped on an Armored Core's right Arm.
Left Arm Weapon: Weapon equipped on an Armored Core's left Arm.
Back Weapon Right: Weapon equipped on the right side of an Armored Core's back.
Back Weapon Left: Weapon equipped on the left side of an Armored Core's back.
Operational Parts: Think of these like rings from Dark Souls or talismans from Elden Ring. They give Armored Cores a small, but tangible benefit to one or several of their stats.
Based on the trailers, it looks like players will have plenty of different weapons and combat tools to choose from as well. Everything from machine guns, miniguns, and missiles to energy shields, EMP blasts, and massive stake drivers were seen, suggesting the availability of a massive and diverse arsenal.
Additionally, in an interview with IGN, Masaru Yamamura noted that Armored Core 6's gameplay will emphasize aggression and offensive pressure. "There are no elements directly referring to Sekiro, but I feel both titles share the same essence of battle such as aggressive, speed change and action-oriented fighting," said Yamamura, responding to a question about whether or not the game would have Sekiro-like parrying or posture systems.
"For this title, by continuing to attack even the strongest enemy, the force of impact can break the enemy's posture and inflict a large amount of damage — a critical hit. This is the starting point for the slow and fast speed change of the battle, and when combined with long-range firefighting and close-range melee combat, the enemy and his machine engage each other violently, creating a more aggressive and dynamic battle that only mechas can engage in."
"Rather than calling it a counter mechanic, what we want to stress is this reason to continue attacking and to continue on the offensive," Yamamura continued. "You want to create chances for yourself in combat and turn the battle to the player's advantage. So what we feel is this is going to create a really nice back and forth flow in battles in Armored Core VI, and create this nice mix of offensive and defensive play…but we want the player to feel like they're constantly able to pressure the enemy and that's why we incorporated some of these systems."
Is Armored Core 6 a Soulslike game?
Naturally, many fans have wondered if Armored Core 6 will be a "Soulslike" game, or if it will at least incorporate Soulslike elements. After all, with Dark Souls and both its direct and spiritual successors propelling FromSoftware to stardom over the last decade, it's not a stretch to think the studio could want to weave elements of the genre into other projects.
Armored Core 6, much like its predecessors, is not a Souls-style game at its core. Instead, FromSoftware wants to use the new game as an opportunity to elevate the traditional Armored Core formula. "No, we've not been making a conscious effort to try to direct it towards more Soulsborne type gameplay. First of all, let me just make that clear," said Hidetaka Miyazaki in the aforementioned interview. "The essential direction of [Armored Core 6] was to go back and take a good look at ... what made that series special. So we wanted to take the assembly aspect, assembling and customizing your own mech — your AC — and then being able to exact a high level of control over the assembled mech. So we wanted to take those two core concepts and reexamine those in our modern environment."
With that said, an official Bandai Namco press release does confirm that the new game is "introducing groundbreaking gameplay found in the developer's [FromSoftware's] recent action games" (thanks, VaatiVidya). You probably won't be chugging Estus Flasks through your Armored Core's cockpit, but you should expect well-telegraphed attacks, a dodge mechanic, and some David and Goliath-style boss battles.
Will Armored Core 6 have multiplayer?
FromSoftware has confirmed that Armored Core 6 will feature an arena-style versus multiplayer mode for PvP, though it sounds like the game's missions will be singleplayer only. "Yes, we do plan to have a versus mode, similar to previous Armored Core titles where you'll be able to customize your mech and take that fully customized mech into battle with others," said Yamamura. "The main focus in AC6 — on the story mode at least — is having that story develop and play out. We've concentrated on single-player for the story mode. Please stay tuned for more multiplayer details at a later date."
Historically, Armored Core has featured both co-op play and PvP multiplayer modes, much like the studio's Soulsborne titles do. This time around, though, it sounds like co-op might not be available. We won't know for sure until FromSoftware shares more information, though.
Armored Core 6: Leaks
Here, we'll go over leaks that we've spotted for the game so far. From this point forwards, there are spoilers for Armored Core 6's concept art, in-game visuals, and gameplay encounters, and story. You've been warned.
This leak of what is believed to be a FromSoftware consumer survey offers a look at what appear to be in-engine screenshots of Armored Core 6 gameplay and pieces of conceptual artwork. Many of the shots show Armored Cores fighting each other with guns, explosives, and melee weapons, while others show them battling large boss-like mechs and what could be smaller vehicles like cars or tanks. The various environments shown off all seem to share the same grungy post-apocalyptic aesthetic, although the game's lighting also looks to be quite colorful in some places.
You can view the leaked screenshots in the gallery below. Note that they are heavily watermarked and aren't very high resolution, so it's difficult to get a clear look at what's being shown in them.
Image 1 of 4
The poster of the leak, user Red Liquorice, noted that they were also shown two 30-second clips of gameplay, which included part of a boss fight. "The boss fight seemed very Souls in terms of speed and style," they wrote. "It looked like an industrial-looking brown room, the player started afar, locked on firing guns, then closed in and attacked melee and the speed/movement all seemed very familiar Souls style." Based on this description, fans can expect some of the intense boss fights that FromSoftware is famous for.
Lastly, the leak also gave us a name for the mysterious substance at the heart of Armored Core 6's story: Melange, which fans of sci-fi may recognize as the name of the spice in Dune. However, we now know the resource is officially called Coral, which means that Melange was simply a codename.
---
Armored Core 6: Fires of Rubicon is available to preorder now for $60 on Xbox Series X|S, Xbox One, Windows PC, PS5, and PS4. It has the potential to be one of the best Xbox games for fans of high-octane mecha action, and with FromSoftware behind its development, we have nothing but the highest of expectations.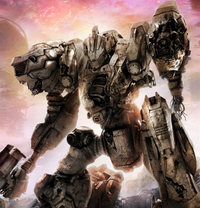 Armored Core 6: Fires of Rubicon
New brutal mecha combat is on the way, with FromSoftware returning to the Armored Core franchise. The game is coming in August, and the debut gameplay trailer promises intense action and gorgeous locales.
Buy from: Microsoft (Xbox)
Get the Windows Central Newsletter
All the latest news, reviews, and guides for Windows and Xbox diehards.
Brendan Lowry is a Windows Central writer and Oakland University graduate with a burning passion for video games, of which he's been an avid fan since childhood. You'll find him doing reviews, editorials, and general coverage on everything Xbox and PC. Follow him on Twitter.