Hey, Square Enix, now bring the Mana games to Xbox
After today's announcement, the dream of Legend of Mana on Xbox is still alive.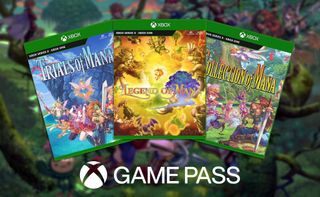 (Image credit: Windows Central/Twitter: @HeavyMetalWeeb)
In a surprise announcement during today's Final Fantasy XIV Fan Festival event, Xbox head Phil Spencer took the stage with game director Naoki Yoshida to announce that Final Fantasy XIV Online was finally coming to Xbox. After years of waiting, the long-running MMO will launch on Xbox Series X|S in the Spring of 2024. This was an incredibly welcomed reveal for fans of Xbox and Square Enix that paints an optimistic future for the relationship between these companies.
While the confirmation of Final Fantasy 14 hitting Xbox was undoubtedly exciting, comments from Square Enix CEO Takashi Kiryu about what this means for other Square Enix games or franchises coming to Xbox were even more tantalizing. According to Kiryu, this reveal is only the beginning. He stated, "Starting with today's announcement and whenever possible, we are planning to bring our games to Xbox for players to enjoy."
Square Enix RPGs hold very special places in the hearts of millions of players around the world. Unfortunately for Xbox fans, the omission of massive releases like Final Fantasy 16, Octopath Traveler 2, and Live A Live over the last several years have demoralized the hopes of even the most optimistic fans. Admittedly, my steadfast certainty about consistent Square Enix releases on Microsoft's gaming consoles also waned. However, after today's Final Fantasy 14 news, the dream of the Mana series coming to Xbox is alive and burning bright.
Why I want Legend of Mana on Xbox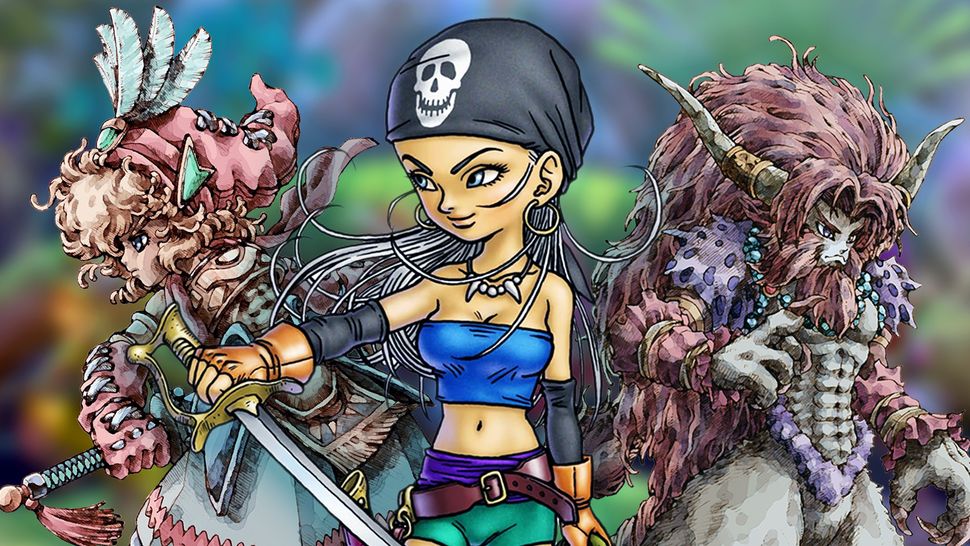 There are members of the gaming community who are probably rolling their eyes at another editorial where I complain about Legend of Mana skipping Xbox. Are there people sick of hearing me talk about the Mana games? Yes. Are there people who wish I'd just move on with my life? Absolutely. Will I ever end my tireless pursuit of bringing the joy of the Mana series to Xbox players? No chance.
Legend of Mana is one of my favorite games of all time. It was a transformative moment that fostered my admiration for game development and unconventional storytelling in video games. Depression, insecurity, love despite relentless hate, chosen family, and our eternal questions of purpose were only a small collection of the profound narrative themes presented in this gorgeous action-RPG. As it stands, I own Legend of Mana on PS1, PS5, PC, and Nintendo Switch. Still, I believe Xbox players deserve to experience this foundational video game.
As an enormous fan of Legend of Mana, it's the most glaring example of a beloved game coming to every platform imaginable except for Xbox. This RPG is available on PlayStation, PC, Nintendo Switch, and even mobile, but not Xbox One or Xbox Series X|S. It's wild and disheartening to imagine a scenario where Square Enix had absolutely no interest or notable incentive to bring Legend of Mana to Xbox. Thankfully, the recent comments from Square Enix leadership suggest improved release harmony with the Xbox platform, something Xbox fans have been essentially pleading for.
In recent years, a contingent of players, myself included, have found themselves battling an unfortunate plight. There are passionate supporters of Square Enix franchises who primarily play on Xbox. I'm incredibly grateful to be in a position where I can purchase multiple premium gaming consoles, but I understand that isn't possible for many families. Xbox players simply want to play the games they enjoy on their Xbox consoles. Hopefully, with the apparent shift in strategy from Square Enix, the community won't have to "port-beg" for franchises like Mana.
The long road ahead for Xbox and Square Enix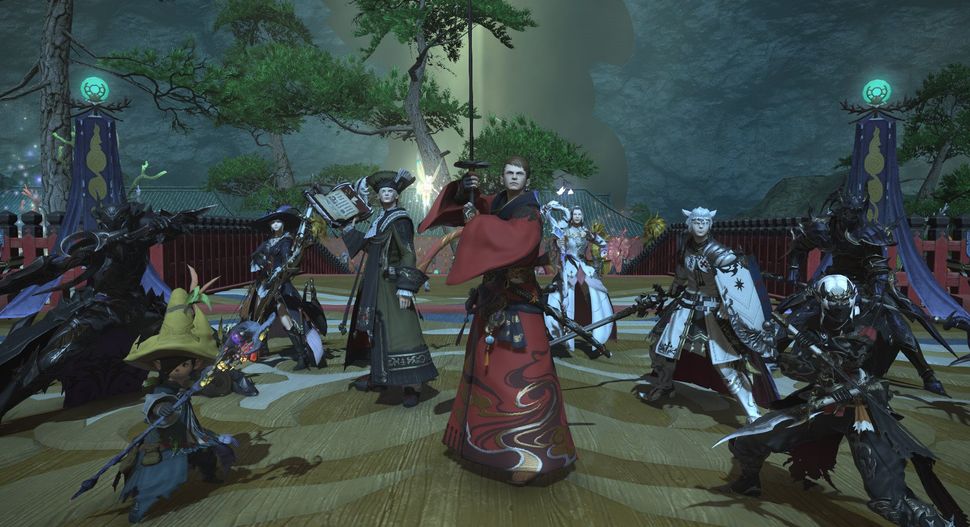 Final Fantasy 14 coming to Xbox is potentially the start of a new chapter for Microsoft and Square Enix. There's a sense of energy and enthusiasm from both parties we haven't seen in a very long time. However, we witnessed a similar moment when Xbox partnered with Square Enix to bring nearly every Final Fantasy available at the time and Octopath Traveler to Xbox Game Pass. That momentum was quickly tanked when Forspoken, Final Fantasy 7 Remake, and Final Fantasy 16 were confirmed as PlayStation 5 exclusives.
Here's hoping Phil Spencer and the team at Xbox have cultivated a longer-term relationship with Square Enix that ensures staple franchises like Final Fantasy, Mana, and Kingdom Hearts also ship on Xbox consoles. And with the Tokyo Game Show right around the corner, I'd love to see Xbox further its commitment to supporting the reinvigorated business relationship with Square Enix by bringing Legend of Mana and Trials of Mana to Xbox Game Pass, where they'll join the rest of the best Xbox games.
Get the Windows Central Newsletter
All the latest news, reviews, and guides for Windows and Xbox diehards.
Miles Dompier is a Freelance Video Producer for Windows Central, focusing on video content for Windows Central Gaming. In addition to writing or producing news, reviews, and gaming guides, Miles delivers fun, community-focused videos for the Windows Central Gaming YouTube channel. Miles also hosts Xbox Chaturdays every Saturday, which serves as the Windows Central Gaming weekly podcast.