NVIDIA DLSS support added to Diablo 4, Forza Horizon 5 and Redfall
A boost for some blockbuster games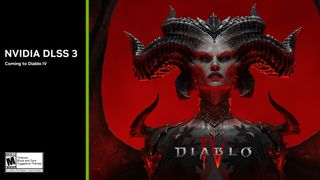 (Image credit: NVIDIA)
What you need to know
NVIDIA has just announced that DLSS 3 support is coming to Diablo 4, Forza Horizon 5 and Redfall.
DLSS uses artificial intelligence to boost a game's framerate performance and graphic quality.
For a limited time, buyers of the GeForce RTX 40 series cards will also receive a digital copy of Redfall Bite Back Edition at a $99 value.
---
Ahead of next week's Game Developers Conference (GDC), NVIDIA today announced they are expanding their roster of games in the DLSS support family. To date over 270 games and apps use NVIDIA DLSS to enhance their performance, and now you can add Redfall, Diablo IV and Forza Horizon to that list. In addition to these blockbuster games being added to the roster, new adopters of the NVIDIA GeForce RTX 40 series graphics cards will receive a digital copy of Redfall absolutely free!
What is DLSS 3 support?
DLSS stands for Deep Learning Super Sampling technology developed by NVIDIA. In simple terms, DLSS uses artificial intelligence to make improvements to a game's framerate and image quality, by upscaling lower resolutions to higher ones. DLSS means your PC doesn't have to work up quite as much of a sweat to show you the game in it's full graphical glory. For Diablo 4, the required PC specifications are already pretty generous, but DLSS support will really help the graphics pop without too grueling a strain on your system.

DLSS 3 is the latest version of NVIDIA's AI-powered graphical technology, and soon you will be able to enjoy Diablo 4, Forza Horizon 5 and Redfall at their optimum graphical quality on PC.
For a limited time, GeForce RTX 40 cards will come with Redfall for free.
In a similar marketing bundle to what NVIDIA did with Hitman 3 and Marvel Midnight Suns, new buyers of the RTX 40 graphics card will receive a copy of Redfall, the Bite Back edition no less. The digital copy of Redfall Bite Back Edition sells currently for $99 and includes the following:
A Steam copy of the game which releases on May 2nd
Redfall Hero Pass with two future heroes
Laser Beam Multi-Weapon Skin
Tactical Knife Stake Weapon Attachment
Northern Expedition Devinder Outfit
Eyes in the Dark Jacob Outfit
War Clothes Layla Outfit
Engineer Volunteer Remi Outfit
Redfall is a first-person vampire shoot-em-up releasing from Bethesda and Xbox Game Studios in May, and while it's a Day One Game Pass release, the Bite Back edition being a free offering with RTX 40 cards represents amazing value for gamers wanting the premium extras.
When will DLSS 3 support come to Diablo 4, Redfall and Forza Horizon 5?
Forza Horizon 5 which already supports raytracing, will update to DLSS 3 on March 28. Diablo 4 is released on June 6 2023 and will have DLSS 3 support from day one. Redfall releases on May 2 2023 and will also have DLSS 3 support from launch.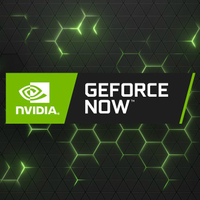 GeForce Now | See at NVIDIA
Gain access to hundreds of cloud streamed games that you can play on a variety of devices including PC, Mac, phones, LG TVs, and Chromebooks. Games offer cross saves so you can continue your adventures from compatible devices.
Get the Windows Central Newsletter
All the latest news, reviews, and guides for Windows and Xbox diehards.
Jen is a News Writer for Windows Central, focused on all things gaming and Microsoft. Anything slaying monsters with magical weapons will get a thumbs up such as Dark Souls, Dragon Age, Diablo, and Monster Hunter. When not playing games, she'll be watching a horror or trash reality TV show, she hasn't decided which of those categories the Kardashians fit into. You can follow Jen on Twitter @Jenbox360 for more Diablo fangirling and general moaning about British weather.