Should I level up on World Tier 1 or World Tier 2 in Diablo 4?
How to choose the best World Tier for your Diablo 4 adventure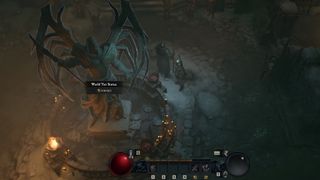 (Image credit: Future)
What is the best World Tier to level up on?
World Tier 2 (Veteran) may seem tempting with its 20% XP boost and higher gold drops, but it also comes with a trade-off: tougher and smarter enemies that can slow down your levelling considerably and put you in danger.

Unless you like a harder challenge, you may be better off sticking to World Tier 1 (Adventurer) where you can clear monsters more efficiently and level up faster. While some may enjoy the challenge of World Tier 2 more, you're not really benefitting from the XP boost if it's taking you too long to clear small enemies. Don't be afraid to turn down the difficulty.
---
What is the difference between World Tier 1 and World Tier 2?
The World Tiers in Diablo 4 represent the difficulty levels you can play in, and the only two available to you when first launching the game are:
World Tier 1 - Adventurer
World Tier 2 - Veteran
You must complete the campaign of Diablo 4, reach level 50, and also complete the Cathedral of Light Capstone Dungeon before you can progress to further World Tiers, which leads players to ask, what is the best World Tier for levelling?

World Tier 1 is said to be for players that are new to the series and don't want too much of a challenge as they work through the campaign. World Tier 2 presents more challenging enemies. They are smarter, more aggressive, and have more HP in return for a 20% XP boost and 15% more gold.
Which World Tier is best to level up on?
As an experienced gamer or a returning player to the Diablo franchise, you may want to start with World Tier 2 for the XP boost, especially if you have a group. This can work well until at least level 25-30, as we suggested during the Open Beta and Server Slam.
However, if you find yourself struggling with tough enemies and taking too long to clear monster packs, you're not gaining much from the extra XP. There is a considerable difficulty spike once you hit level 30-35 and the monsters get much harder to clear. In that case, we advise you to switch to World Tier 1 where you can hack and slash through enemies efficiently, and level up faster than in World Tier 2.
Are the loot drops better in World Tier 2?
In short, no. There's no increase in loot drops or rarity in World Tier 2. You will only feel a gain in this area when switching to World Tier 3. Certain loot drops will be gated behind getting to level 50 and end-game activities, therefore your priority should be just reaching level 50 as quickly as you can.
So is efficiency the priority when levelling?
If your goal is to get to level 50 in the shortest time possible, yes, efficiency is key.

For example: In Diablo 3, if it took you longer than 2-3 minutes to clear a rift, you were not being efficient. You needed to lower the difficulty until you hit that 2-3 minute sweet spot. The same principle applies to Diablo 4 gameplay, it's about balancing the difficulty and the reward.

Yes you are getting 20% XP bonus at World Tier 2, but if you are having a tough time, and could get through the enemies 20% quicker on World Tier 1 - don't be a hero, drop that difficulty level down.
What is the best World Tier for levelling with a group?
Playing with a group of other players, though the game does adjust difficulty for this, is going to be much easier in terms of clearing enemies. You are not the sole target of the enemy's attention, and you may have a group with a mix of classes and abilities. In this scenario, World Tier 2 is fine but it still may be advisable to drop the World Tier to 1 if you are struggling with some bosses. In fact this is exactly what a lot of players did to get through the Server Slam and beat Ashava.
How do I change the World Tier in Diablo 4?
The beauty is you can decide at any time which difficulty level you are most comfortable with. You can either change the World Tier:
In the main menu before starting your game
by visiting a World Tier statue in a major city like Kyovashad
The World Tier statue is a huge angel, and it's worth noting that clicking this will mean all your open portals will reset as you are loaded back into the World Tier you have chosen.
---
To sum up, we recommend that if you're going solo, you'll reach level 50 faster on World Tier 1, where you can slash through enemies like butter. The 20% XP bonus of World Tier 2 won't make up for the slower pace.

If you have a group of allies, World Tier 2 should be manageable, but you may need to lower it in later acts if the hordes of hell become too tough. Of course, if you're not in a hurry to level up and you enjoy a good challenge, just pick the World Tier that suits your style and have fun.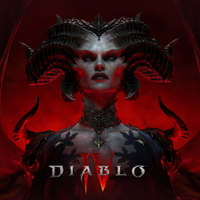 Diablo 4 is out on Xbox Series X|S, Xbox One, Windows PC, and PlayStation consoles and is shaping up to be one of the best Xbox games of the year. Stay tuned to Windows Central for all the latest news, guides, and more on Diablo 4.
Get the Windows Central Newsletter
All the latest news, reviews, and guides for Windows and Xbox diehards.
Jen is a News Writer for Windows Central, focused on all things gaming and Microsoft. Anything slaying monsters with magical weapons will get a thumbs up such as Dark Souls, Dragon Age, Diablo, and Monster Hunter. When not playing games, she'll be watching a horror or trash reality TV show, she hasn't decided which of those categories the Kardashians fit into. You can follow Jen on Twitter @Jenbox360 for more Diablo fangirling and general moaning about British weather.