Starfield Constellation Edition unpacked: Merchandise you actually want to wear
It's worthy of its own constellation and certainly worth the cash.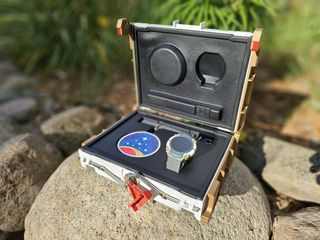 (Image credit: Michael Hoglund)
Starfield hit its launch date, both in early access and global release, and it's Bethesda's latest and greatest (to me) creation. An RPG that only they can make, set in Earth's distant future. Travel the cosmos to uncover what life truly means. While you're doing it, why not look cool too? Starfield Constellation Edition is the collector's item people will want to get their hands on if they haven't already.
While it's not packed with tons of items, it makes up for that with quality. From the watch to the game code and other miscellaneous trinkets, let's dive deeper into what makes this a must-have for fans.
A case fit for (fictional) space
Most collector's editions come in a decently fancy box meant to double as the case for the items inside. Most don't supply a physical container inside that flowery box. Starfield chose the latter, and it's the best I've ever seen or carried, literally. Once you've taken the styrofoam and steelbook case out of the box, you're left with a metallic chest that could double as a safe.
No, seriously, this sucker is hefty and feels like it's meant to take a beating. However, this is a first-class chest, and I don't want a single scratch upon it. Even placing it on the rock surfaces I used for photos had me reeling in fear I would. Thankfully, none managed to show up, somewhat proving its durability.
Image 1 of 2
The latch in front is another thing of beauty. I've seen locks and mechanisms that were neat, but they never felt like they carried any quality with them. Something always felt off, like it was cheap and unusable. The opening instrument at the front of the container handles with the grace and smoothness every collector wants. My wife even commented on it, saying it was one of the classiest gaming pieces she'd seen, and that's only the box.
Steel, patch, and code
What, a case within a package within a box? As the digital age has taken over, these steelbook cases have become more of a reminder of what was. Opening the case is either met with emptiness or a piece of paper with your code stamped on it if it wasn't already emailed to you.
The case itself is pleasant. There's nothing extra about it, no engravings or whatnot. It's a simple design that caters to the overall theme of Starfield. It's a lovely and serviceable case. While I don't buy or see every collector's edition, there's rarely anything but a code inside. Bethesda, thankfully, had a little more fun.
Image 1 of 3
In Starfield, you'll come across credchips. These items in the game contain some amount of credits, or "interstellar money," as I often call it. Inside the steel case is a hardy chip with your code engraved for whatever platform you've chosen. I'm not kidding, either; the chip is one heavy token of love.
The patch is the most prominent item you'll see inside the crate. It's colorful, large, and well-made. It definitely accomplishes its goal of trying to be an astronaut patch. Now, to find something worthy enough to attach it to.
Chronomark: Merchandise worth wearing
Let's get to the pièces de résistance, the one-of-a-kind fitness watch. While I joke, the Chronomark watch has features of any general smartwatch. Users can track their steps, control music, and more. There's even a weather app on the watch, but that feature has yet to become available.
The color scheme matches that of the contained it comes in, as well as Starfield's overall aesthetic. Clean, neat, and to the point. A well-painted polymer takes up most of the surface around the sides of the watch, with a decent amount of space reserved for the front screen. I would even be comfortable saying it's brighter than my $250 Fitbit Sense.
Speaking of brighter, it has an integrated 'torch' feature that helps me use the restroom during those pesky lightless hours without totally blinding me or waking up my wife — bonus points.
Image 1 of 2
If you don't like the standard rubber wristband the watch comes with, you can swap it out with another. The second wristband is a cloth material, which gives a much cooler but less stable feeling (to me, at least) than the default band. User choice is always a good thing, though!
While it may not have as many features as a Fitbit, it has some of the same hardware other smartwatches have but uses it in really bizarrely cool ways. Like using its built-in accelerometer to chart a g-force graph. Why does this exist, and why haven't I had it before?
On top of the accelerometer, there's a barometer, magnetometer, and temperature gauge. All give their various graphs on a single page or a screen dedicated entirely to one chart. No matter how useless this actually is, it doesn't matter. Starfield is a game of science, and this watch looks to match.
Another quirky but sophisticated function is the watch's capacity to track the moon phase. Occasionally, I've wanted to keep track of a full moon or even a blue moon, and now I have no excuse! It'll even detail the amount of sun on the moon's surface and the distance from the Earth. By the way, the next full moon will be September 29th. We'll be around 367,000 kilometers away. And did you know that the last blue moon was two days before Starfield launched into early access? You do now.
Should you buy it?
The entire package is dope. Generally, I'm the guy who sticks to buying collector's editions when they come with helmets or statues I really want. Like the copy of Dead Space I purchased this year or the Cyberpunk statue I got my hands on.
I'm glad I stepped out of my comfort zone for this one. Seriously, not only did every piece of this package feel worth it, but it's actually usable. Outside wearable helmets, even though some can't be worn (I'm looking at you, Halo 3 Legendary Edition), these items aren't usually something people can wear or make use of.
I find myself having to pick a smartwatch now. It's either just part of being alive in 2023, I'm fortunate, or Bethesda truly knocked this one out of the park. It's a mix of all three; let's be honest.
Get the Windows Central Newsletter
All the latest news, reviews, and guides for Windows and Xbox diehards.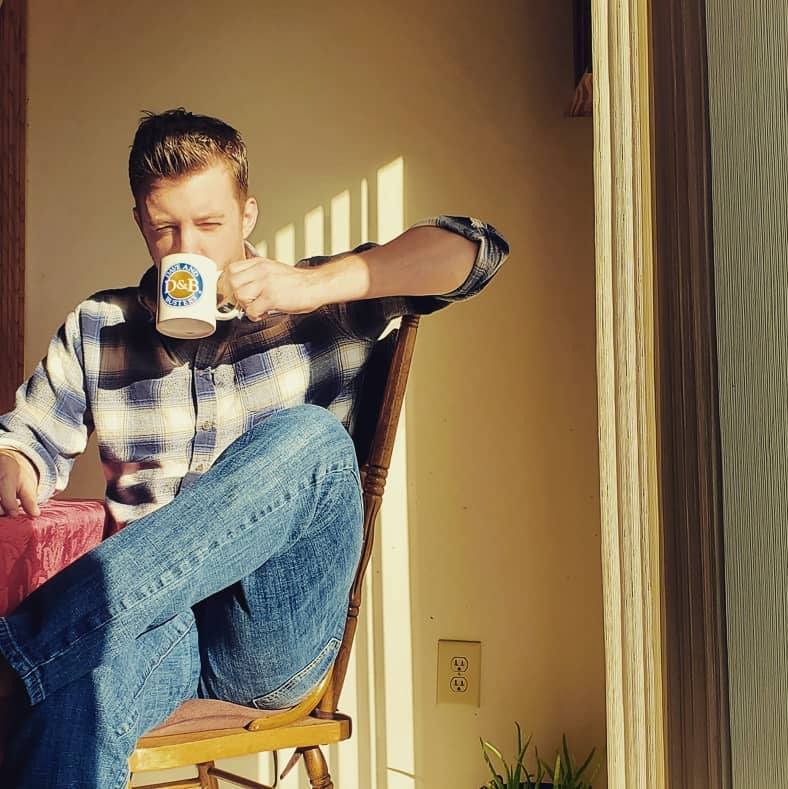 Michael has been gaming since he was five when his mother first bought a Super Nintendo from Blockbuster. Having written for a now-defunct website in the past, he's joined Windows Central as a contributor to spreading his 30+ years of love for gaming with everyone he can. His favorites include Red Dead Redemption, all the way to the controversial Dark Souls 2.