Wake up Chooms — Cyberpunk 2077 Ultimate Edition launches December 5, but why are PlayStation fans mad?
Cyberpunk 2077 is no stranger to some drama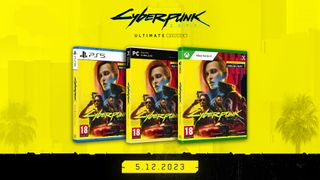 (Image credit: CD Projekt Red)
What you need to know
Cyberpunk 2077 Ultimate Edition is a new version of the game that includes all updates, patches and DLCs released so far, including the critically acclaimed Phantom Liberty.
The Ultimate Edition will launch physically and digitally on December 5, 2023 for Xbox consoles, PlayStation consoles and Windows PC. The physical edition for PlayStation appears to only have a download code for the expansion rather than a physical disc.
The price of the Ultimate Edition is $59.99 / £49.99 / €59.99 and you can pre-order right now from Target in the US.
---
Cyberpunk 2077's launch was a wild ride, no doubt about it, but ever since the Edgerunners DLC rolled in with a bag full of fixes, the trajectory has been nothing but upward. The latest addition to the Night City saga, Phantom Liberty, is soaking up acclaim and scoring nods in multiple Game of The Year categories.
Riding high on the renaissance, fans have eagerly been awaiting the announcement of the Cyberpunk 2077 Ultimate Edition, a culmination of all of the vast improvements made to the game in content drops, enhancements, and the Phantom Liberty expansion available in one package, and today CD Projekt Red announced that it's dropping on December 5, 2023. This will mark the first physical released of Cyberpunk 2077 for next-gen consoles.

While the majority are hyped up, ready to dive into the neon-soaked sprawl for the advertised price of $59.99, some PlayStation players are making their discontent heard. The bone of contention? The Phantom Liberty DLC in the physical edition of the Ultimate package is merely a download code, a stark contrast to the Xbox version, which gets everything on a silver disc.
Why does the PlayStation physical version of Cyberpunk 2077 Ultimate edition require a digital download?
There's been a lot of chatter over on socials about the reasons for Xbox getting everything on a disc and PlayStation not receiving the same treatment, however, the developers have come out and confirmed it's purely due to technical differences between the platforms.
The reason for the difference in how the Phantom Liberty is included in the Ultimate Edition is due to technical requirements specific to each platform. https://t.co/Pxr20kl0JlNovember 21, 2023
John Linneman, writer over at Digital Foundry and Eurogamer has also provided more context as to why there is a difference in how the DLC has been handled between each platform. Simply put Sony does not allow DLC on a disc such as this without building a new SKU for the product which causes extra time and work for the developers in resubmitting the game for approval. It appears at this stage that to get both editions out at the same time, CD Projekt Red has decided to offer the DLC as a download code instead specifically the physical version of the Ultimate Edition.

This has happened with other Ultimate Editions in the past such as The Witcher 3, and while not ideal for collectors of physical games it's understandable given the context and limited margins CD Projekt Red is no doubt working with when selling physical games.

Gear up for the Cyberpunk 2077 Ultimate Edition launching on December 6, priced at $59.99 / £49.99 / €59.99. It's bound to hit all the major gaming outlets, but right now is available to preorder at Target.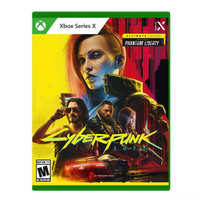 Cyberpunk 2077 Ultimate Edition for Xbox $59.99 at Target

The physical edition is available to pre-order now from Target, and includes the base game souped up to version 2.0, Phantom Liberty expansion and an exclusive set of stickers and rewards leaflet with a Wild Hunt Jacket and a Scorch Pistol.

PlayStation Version
Get the Windows Central Newsletter
All the latest news, reviews, and guides for Windows and Xbox diehards.
Jen is a News Writer for Windows Central, focused on all things gaming and Microsoft. Anything slaying monsters with magical weapons will get a thumbs up such as Dark Souls, Dragon Age, Diablo, and Monster Hunter. When not playing games, she'll be watching a horror or trash reality TV show, she hasn't decided which of those categories the Kardashians fit into. You can follow Jen on Twitter @Jenbox360 for more Diablo fangirling and general moaning about British weather.