Get green-fingered without stepping outside, with the new Xbox Velocity controller
Spring brings new things, even controllers!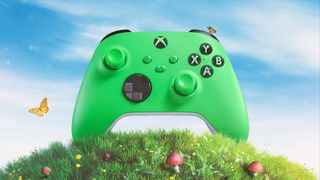 (Image credit: Xbox)
What you need to know
A new design of the Xbox Series X|S controller has launched — the Velocity Green edition.
The controller is available for sale directly from Xbox and retails at $64.99.
Xbox is celebrating the new colorway with a release of a matching Razer Quick Charge stand for $39.99 and a Velocity Green Hoodie for $64.99.
---
Spring has truly sprung, and we have a brand-new Xbox controller to welcome in the new season. The Xbox Velocity Green controller launched today with some associated Team Green goodies that will have your friends green with envy (ok we've said "green" enough). Did I mention this controller is green?
The brand-new Xbox Velocity Green controller retails at USD $64.99. Xbox announced it with some impressive shots showing off the new bright colorway in all its emerald glory.
Since the launch of the Xbox Series X|S we've had a wild array of colored controllers to choose from, and this joins the current line-up of Pulse Red, Shock Blue, Deep Pink and Electric Volt as a permanent member of the range. Fans of the traditional Xbox colors will no doubt be jumping to add this to their collection of merch.
You can expect the fantastic quality of the current generation of Xbox Series X|S standard controllers too, as this has the signature textured grip on the triggers, bumpers and back case and hybrid D-pad. The best Xbox controller is looking better than ever with all these color options.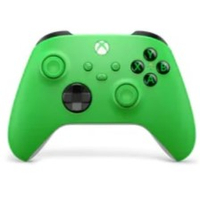 The Xbox Series X|S controllers boast an impressive 40-hour battery life, but when you do need to juice up your weapon of choice, we've found the Razer Universal Quick Charging stand to be a solid and stylish option that will charge and store your controller in one. The stand already comes in a plethora of matching colors to sync with the current range of controllers, and Xbox has made sure that this release isn't missed out. Meet the Velocity Green Quick Charging Stand.
The Razer Quick Charging Stand does what it says on the box, charges your controller fast, and provides an attractive way to display your device short of leaving it strewn on the nearest coffee table. Razer is also partial to a shade of green so this fits in perfectly with their other products.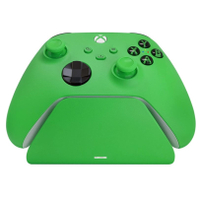 If green really is your color of choice, Xbox have you covered — literally, as they've also announced the Xbox Icon Velocity Green Hoodie. At least it's not just the controllers getting hoodies this time around. Not only does this hoodie match the new controller's green hues, but it also comes with a lucky four-leaf clover stitched on the sleeve. We can't guarantee the hoodie will improve your actual luck in-game but you can at least look good while playing, as the Xbox Gear store is known for great quality when it comes to gaming apparel.
The hoodie comes in a decent size range, from SM-XXL, and is available to pre-order now for delivery from March 23. A missed opportunity for a St.Patricks Day collaboration perhaps, but you'll look good all year round in this bright Xbox swag.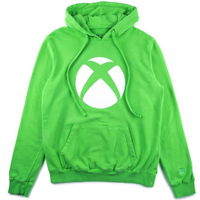 The new Velocity Green controller comes hot on the heels of the recently released Stellar Shift Special Edition, so we've had two new official controllers already this year and Xbox shows no signs of slowing down when it comes to tempting our wallets.
Xbox controller deals: Amazon | Razer | Dell | Best Buy | Walmart
Get the Windows Central Newsletter
All the latest news, reviews, and guides for Windows and Xbox diehards.
Jen is a News Writer for Windows Central, focused on all things gaming and Microsoft. Anything slaying monsters with magical weapons will get a thumbs up such as Dark Souls, Dragon Age, Diablo, and Monster Hunter. When not playing games, she'll be watching a horror or trash reality TV show, she hasn't decided which of those categories the Kardashians fit into. You can follow Jen on Twitter @Jenbox360 for more Diablo fangirling and general moaning about British weather.