In-depth: How Microsoft could build an empire of mobile Xbox gaming handhelds
The Logitech G Cloud and Razer Edge could be the first of many in a new class of handheld console.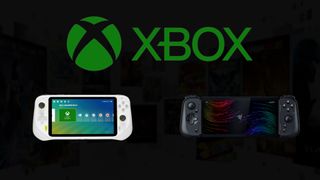 (Image credit: Windows Central)
I recently had the opportunity to review the Logitech G Cloud, one of the first in a burgeoning class of handheld consoles that are built on top of Android. I'm also excited to see what becomes of the Razer Edge, a similar device landing in the new year. This new category of handheld consoles is joining a market historically dominated by the unstoppable Nintendo Switch and stand-out releases like the powerful Steam Deck, but there's every chance for manufacturers to innovate in the space and spark a new spirit of competition.
While using the Logitech G Cloud, my thoughts kept returning to the same place — This device would be better with more Xbox DNA. Microsoft has a unique chance to invest in a new form factor that could potentially reach millions of unique players that currently don't game on Xbox. I sat down to collect my thoughts, and believe this is exactly how Microsoft can leverage the vast, mature Xbox platform to cultivate a brand-new ecosystem of Xbox and Android-powered handheld gaming consoles.
Creating an alternative Xbox mobile store for all devices
It was recently revealed that Microsoft is looking into building an Xbox mobile store for Android and iOS platforms, which would provide an official, gaming-centric alternative to the nearly monopolized Google Play Store and Apple App Store. This goes hand-in-hand with Microsoft's major investment into mobile gaming, with the company seeking to acquire games publisher Activision Blizzard in a landmark deal worth nearly $69 billion not for Call of Duty, but for King's Candy Crush series.
With Apple set to potentially open the doors for third-party marketplaces on iOS, it makes a lot of sense for Microsoft to expand the Xbox Store to mobile devices; Still, it has to be done right. Not only does Microsoft need to convince consumers to use its store to access the latest and greatest mobile games (including from Xbox itself), Microsoft needs to incentivize both developers and manufacturers by proving that there's money to be made in the Xbox Store. This can be accomplished by leveraging Xbox's existing technologies and features, and by providing as much value to consumers as possible.
Incentivize developers with a larger revenue percentage
It goes without saying that the entire Xbox catalog of mobile games — such as Solitaire, Microsoft's other casual games, and Minecraft — have to be available through the Xbox mobile store from day one. Mobile titles from Bethesda such as The Elder Scrolls: Blades, and the vast collection of mobile games from the Activision Blizzard trilogy of publishers such as Diablo Immortal, Call of Duty: Mobile, and Candy Crush all need to be there, as well.
But that won't be enough to attract consumers; Microsoft needs third-party developers fully on board to get more games into the Xbox mobile store and provide a meaningful, worthwhile alternative to more established markets. One way this can be done is by guaranteeing a higher revenue cut for all in-store and in-game purchases. Both Apple and Google take a staggering 30% cut from all purchases done through their stores, matching Steam on PC (Google only takes 15% of developers' first $1 million in revenue).
This also matches the revenue that both Microsoft and Sony take from all game sales on Xbox and PlayStation. However, on PC, Microsoft only takes 12% from purchases made in its store, and allows developers to retain 100% of their revenue by using their own commerce platform (with the exception of games, which always gives Microsoft 12%). The Epic Games Store also only takes 12%, which is a huge incentive for developers to put their games on the platform. For an Xbox mobile store to have any chance of convincing developers to invest time and resources to port their games and apps, Microsoft needs to offer a competitive revenue cut for developers on in-store and in-game purchases.
If Microsoft matches or even beats the best rates in the industry by only taking 10-12% of revenue — leaving 88-90% of all revenue to the developers — it may help Microsoft secure major partnerships for its store such as Fortnite or Genshin Impact, which in turn will attract consumers and then coerce smaller developers to spend their limited resources on a platform that will, hopefully, make them more money than they would've gotten on more established platforms. Microsoft needs major mobile games that will draw consumers to a new, unfamiliar store.
Offer APIs to leverage Xbox's vast array of technologies
If every mobile game in the Xbox Store is also available on the Google Play Store or Apple App Store (with the potential exception of Fortnite, which Microsoft would likely want to secure as a day one addition to its store), then what reason would players have to switch over? One way that Microsoft could differentiate its games on the Xbox mobile store would be to build a collection of APIs to developers that allow them to use various Xbox technologies.
For one, the Xbox mobile store would be well-suited to provide superior tags and categories for gaming accessibility and localization features, hardware and input support such as for controllers (a frustrating weakness of the Google Play Store when trying to find a compatible game for a handheld like the Logitech G Cloud), and provide relevant information on games, similar to the full-fledged Xbox or Microsoft Store.
For the games themselves, Microsoft could allow mobile game developers to include Xbox Achievements support, Xbox Party Chat support, and even integration into the Xbox mobile app. These features could incentivize existing Xbox players to use the Xbox mobile store in order to add to their Gamerscore, easily play and communicate with their friends even when playing mobile games, and to share captures and milestones from their mobile game via the Xbox mobile app.
There are a limited number of existing mobile games that do support some of these features, but the Xbox mobile store could make it easier for developers to include them in their games. Finally, Microsoft could encourage developers with Xbox console games that should run great on modern smartphones and tablets (like Chained Echoes and Pentiment) to port their games to the Xbox mobile store natively, complete with support for all its Xbox features. Microsoft could even release its Xbox Cloud Gaming touch controls APIs to all developers to make the transition even easier, although I believe it'd be fine for Microsoft to allow games that only support controller input in the Xbox mobile store, as long as they're clearly marked as such.
Integrate Xbox Game Pass to provide more value to consumers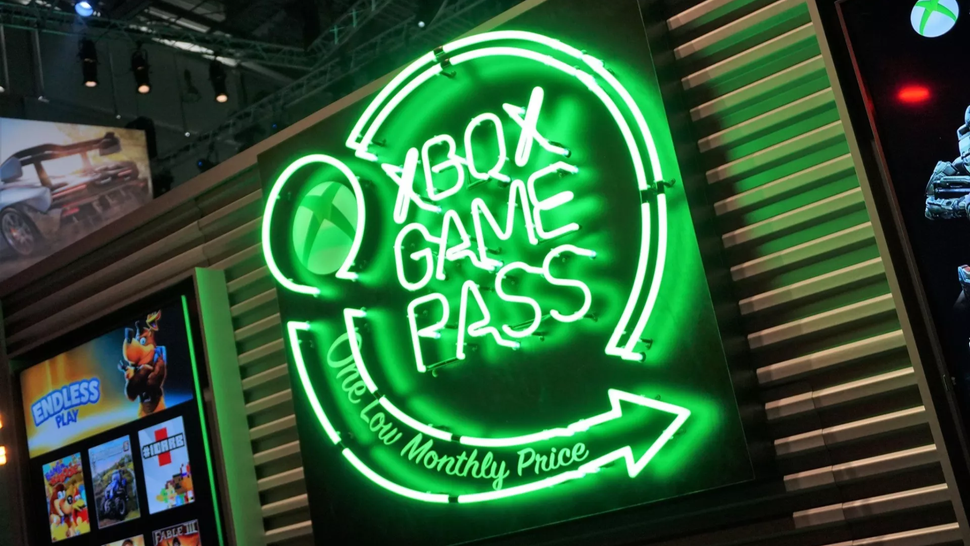 A massive, integral facet of Microsoft's current gaming strategy is the continued evolution of Xbox Game Pass, which offers access to hundreds of incredible Xbox video games across Xbox, PC, and even via the cloud, depending on your subscription tier. Considering both Google and Apple offering gaming-focused subscriptions for their respective stores, it's imperative that any Xbox mobile store fully embraces Xbox Game Pass to provide more value to users.
I propose that Microsoft releases a new "Mobile Game Pass" or "Xbox Game Pass Mobile" subscription tier that includes access to a rotating catalog of paid and free-to-play games on the Xbox mobile store, complete with exclusive perks and in-game rewards, for $10 a month. This subscription tier would also include full access to Xbox Cloud Gaming, effectively becoming a standalone Xbox Cloud Gaming subscription and a new tool to draw gamers to the Xbox mobile store and bring in more revenue for Microsoft and developers.
All first-party Xbox mobile games would be included in this new Mobile Game Pass, with added incentives for free-to-play and freemium games. Just like with Xbox or PC Game Pass, Microsoft can partner with developers to offer their mobile games through this subscription service, while providing discounts on the full game and its in-game purchases to encourage subscribers to spend more money in the store. Of course, this would also be included in Xbox Game Pass Ultimate, motivating dedicated Xbox gamers to play more and spend more on mobile.
Microsoft could heavily lean on the Xbox mobile store to advertise the Mobile Game Pass, with dedicated sections for titles currently offered through the service, exclusive sales and discounts, and a way to quickly and effortlessly install available games with only a few taps. It's a no-brainer for users, developers, and Microsoft for an Xbox mobile store and Xbox Game Pass to go hand-in-hand.
Encourage manufacturers by offering a portion of Microsoft's cut
When I reviewed the Logitech G Cloud, one point of contention continually came up... The exorbitant $350 retail price tag, which puts the G Cloud at the same price as the Nintendo Switch OLED and its vast library of exclusives and superior hardware. It's hard to completely fault Logitech, however, because the only avenue the company has for making a profit off the G Cloud is the initial hardware sale (and potential secondary accessory sales). Microsoft, Sony, Valve, and Nintendo can afford to sell their hardware for less because they know they'll recoup costs via the revenue generated by software sales on their platform.
On the other hand, Microsoft needs a way to surface its Xbox mobile store to consumers without being forced to fight the uphill battle of convincing users to install a new storefront in the first place. Fortunately, there's a way to help solve both of these issues at the same time: Microsoft should encourage manufacturers to bundle the Xbox mobile store as the default marketplace on their Android-powered handheld consoles by offering a portion of its revenue cut.
Manufacturers who build a handheld console and make the Xbox mobile store the go-to place to install games on their devices should earn money for purchases made through the Xbox store, allowing them to lower initial hardware costs in favor of long-term revenue from software sales. If Microsoft pulls 10-12% of each sale made through the Xbox mobile store, it could toss 5-6% of that revenue to manufacturers for each sale made on their devices through the Xbox mobile store.
While this would mean less initial revenue for Microsoft, it would cultivate a healthier atmosphere of competition in the space by allowing manufacturers to offer their devices at more competitive prices. It would also mean that manufacturers would have little reason not to bundle the Xbox mobile store on their handheld consoles, considering that Google does not offer companies like Logitech, Samsung, or anyone else cuts of the money made on the Google Play Store. It's an investment in the future of the Xbox mobile store, and that's a win-win for Microsoft and any company that makes a handheld console like the Logitech G Cloud.
Creating an Xbox launcher to leverage the handheld form factor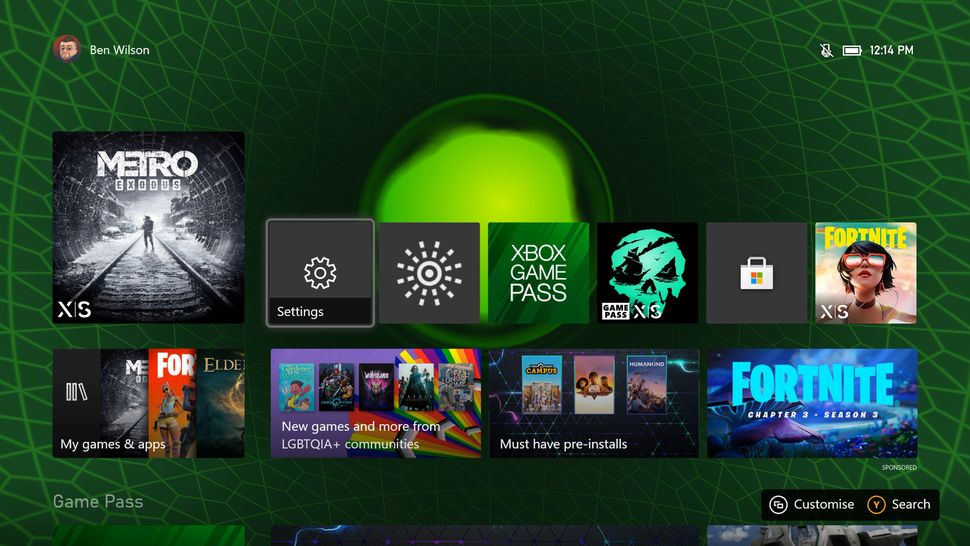 In the old days of Android, it seemed like every manufacturer had a terrible Android fork for its devices, complete with awful UI and UX, unwanted bloat, and unnecessary features. Nowadays, most manufacturers tends to stick pretty close to Google's vision of Android, while the custom interfaces that still exist, like Samsung's One UI, are almost universally mature, feature-packed, and more than good enough for the vast majority of users.
The nascent Android-powered handheld gaming console market is primed to repeat the mistakes of Android's past, with another of my biggest complaints with the Logitech G Cloud being its lackluster software experience. When designing a handheld console, manufacturers are basically forced to choose between an Android that has no idea what to do on the form factor, waiting for Google to recognize that these devices exist now and should be catered to, or creating their own interface with little to no experience, which is what Logitech chose to do.
Xbox has an opportunity to create a custom, unified interface optimized for the form factor and integrated into the wider Xbox ecosystem. All the tools are there for an Xbox launcher that any manufacturer can use, ensuring that each handheld gaming console offers a similar software experience. Then, manufacturers only need to worry about competing on the hardware front, similar to Windows PCs.
A touch of Xbox and Windows in the hand
The Xbox Dashboard that powers every modern Xbox console provides a fantastic, optimized gaming experience. It's easy to navigate the vertical scrolling interface with a controller (and it would likely translate well to a touch screen), can be customized with personal groups and widgets, and makes it easy to jump into your favorite Xbox games and apps.
It's not that far of a leap to imagine the Xbox Dashboard scaled down to fit on a 7-inch screen, with a dash of Windows 11's fluent design language to tie it all together. We've already seen what Microsoft can do with Android 12L on the Surface Duo 2 and the productivity-focused Microsoft Launcher, and an Xbox Launcher can take it even further for gamers.
It could certainly look more attractive and interesting than the launcher experience for handhelds like the Logitech G Cloud (which is frankly barebones) or the Nintendo Switch (which hardly looks the best), while also bringing in new features and customization options. Most importantly, it would be consistent across devices, making it easy for users to pick up any device and immediately understand how to use it.
It's important, however, the Microsoft ensures the Xbox launcher is reliable, and that it allows any manufacturer to make it the default launcher experience on their handheld consoles.
Powerful integration with the Xbox store, Game Pass, and more
It's not enough for an Xbox launcher to look the part — it also has to bake in powerful features and integrate with the wider Xbox ecosystem. Microsoft should want to provide a one-stop experience for gamers using an Android-powered handheld, and that means providing everything they need in the launcher and surrounding interface.
The Xbox launcher needs to have a full-featured search function that not only parses the installed content and games on your device, but also pulls results from the Xbox mobile store, Xbox Cloud Gaming, and the Mobile Game Pass I suggested earlier in the article. There needs to be widgets for each of these services as well, suggesting new content to players, making it easy for users to discover interesting games and apps, and offering a way to launch their recent or favorite games and apps.
There should also be an Xbox Guide-style "feed," possibly to the left of the Xbox launcher experience, that provides quick access to Friends and Party features, device settings like brightness and connectivity, Achievements, and more. It needs to be seamless and accessible for users to play their games, discover new content, utilize Xbox features, and play with friends. The Xbox launcher has to be able to do it all, just like it does on Xbox, but optimized for a smaller screen.
Optimized for gaming, whether via touch or physical controls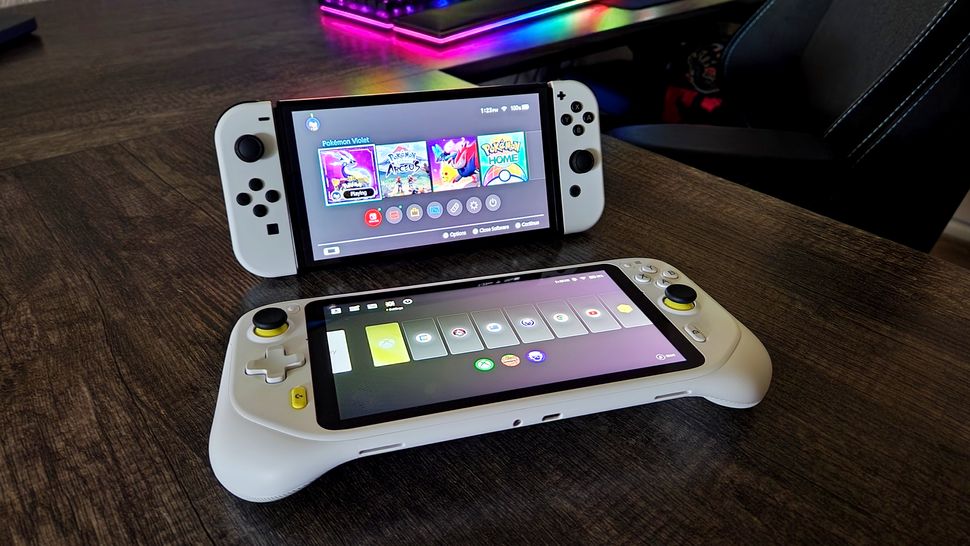 The Xbox Dashboard already works great with a controller, which is a must-have for any handheld console. However, any Android-powered handheld console will by necessity have a touch screen, and Xbox's launcher needs to work well with that kind of input, too. Fortunately, Xbox probably wouldn't have to change too much about the existing Dashboard to scale it down to smaller screens and make it flow well under your fingers.
All that matters is that the Xbox launcher is built from the ground up for gaming; it's the window through which users will access all of their games, so it needs to work great regardless of your input of choice. The Logitech G Cloud's software, for example, works pretty okay with a controller, but feels unnatural and awkward when you use touch (which you'll use often, thanks to Android). It's important that both inputs are nailed.
Making Xbox Cloud Gaming the focal point of handhelds
The draw of devices like the Logitech G Cloud is services like Xbox Cloud Gaming. I just finished TUNIC in its entirety on my G Cloud, and it was a fantastic experience. Besides native Android gaming and emulation, it's cloud gaming that provides these devices with a worthwhile and appealing video games library when you're out and about. It's imperative that Microsoft continues to invest in Xbox Cloud Gaming to make it the best it can be, especially when it's on a device made for it.
I recently wrote about how the Logitech G Cloud made me finally believe in the dream of Xbox Cloud Gaming, which you can read if you want a more in-depth breakdown of my opinion. Here's some of the ways Microsoft can improve Xbox Cloud Gaming, particularly on handheld gaming consoles.
A standalone Xbox Cloud Gaming subscription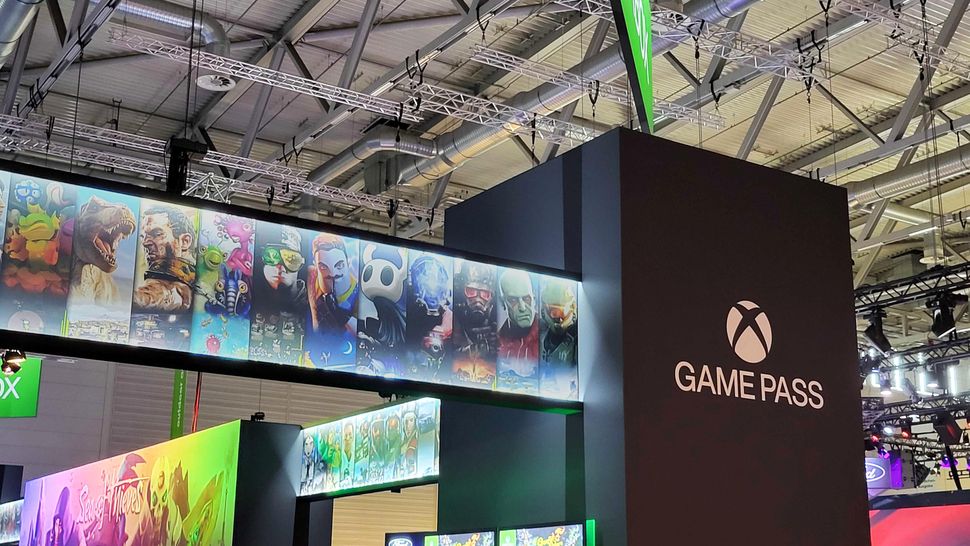 Right now, the only way to gain access to Xbox Cloud Gaming is via Microsoft's flagship Xbox Game Pass Ultimate subscription, which also includes Xbox Game Pass, PC Game Pass, Xbox Live Gold, and EA Play. This offers unparalleled and unbeatable value for those invested in Xbox and PC gaming, but is complete overkill for potential subscribers who don't own an expensive console or gaming PC. In order to reach the masses who would prefer to just use their phone or invest in an all-in-one handheld gaming console like the Logitech G Cloud, Microsoft has to offer a standalone Xbox Cloud Gaming subscription.
Like I mentioned above, I believe the best approach for this would be a "Mobile Game Pass" that also includes benefits for mobile gamers in the Xbox store, as most Xbox Cloud Gaming users are likely to be using Android or iOS devices. $10 a month for Xbox Cloud Gaming and other mobile gaming perks and features may be worth it to many thousands of players who currently aren't spending money in the Xbox ecosystem, and could be a fantastic way to tap into the vibrant and competitive mobile gaming market. It's necessary for Xbox Cloud Gaming's long-term future, but Microsoft needs to continue improving the service for players to justify the expense. After all, Xbox Cloud Gaming does still carry the "Beta" tag.
The ability to buy games and play them, too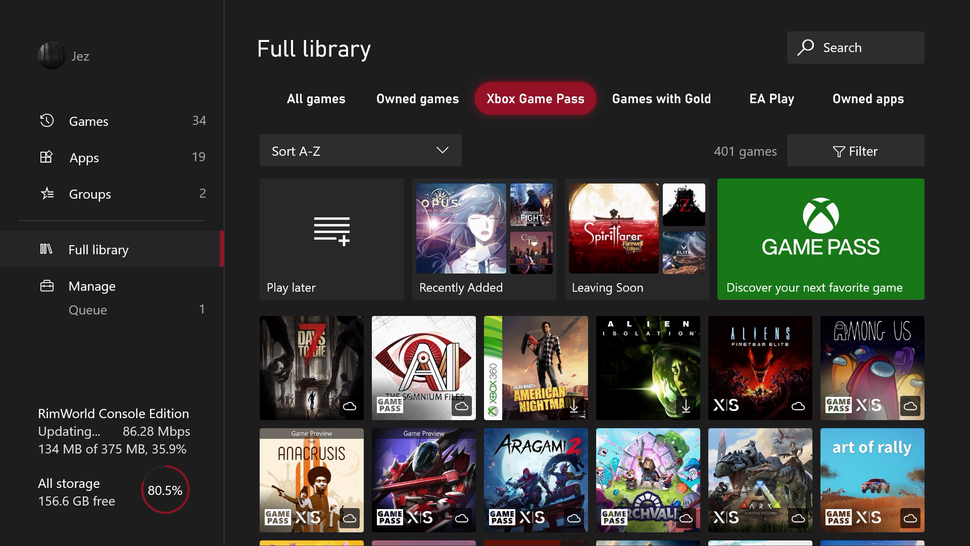 One of the biggest downsides to Xbox Cloud Gaming is also its greatest strength: its reliance on Xbox Game Pass. The Xbox Cloud Gaming library consists entirely of titles that are available through Xbox Game Pass. That means a fantastic rotating roster of amazing Xbox games, spread across dozens of genres and playstyles, but it means that you're out of luck if you want to go beyond Xbox Game Pass.
Xbox Cloud Gaming also doesn't benefit from one of the advantages of Xbox Game Pass; when a game leaves Xbox Game Pass, you can buy it at a discount and continue playing on Xbox. When a game leaves Xbox Cloud Gaming, it's gone forever, regardless of how far along you were, and you have no way to continue playing it without owning an Xbox. Xbox remote play lets you play your owned Xbox games, but this still requires that you own an Xbox, and that your Xbox will be actively on and used in order to stream that game to your device. It's not the same at all as Xbox Cloud Gaming, and isn't nearly as convenient.
Google Stadia did a lot of things wrong before its untimely demise, including its confusing payment tiers, but one thing it did right was giving players the ability to purchase games that they wanted to play. While Xbox Cloud Gaming is tethered to Xbox Game Pass Ultimate and more or less exclusively marketed to existing Xbox gamers, this weakness can be forgiven. If Xbox Cloud Gaming wants to become the core of an ecosystem of Xbox handheld consoles, complete with its own subscription tier and integration into an Xbox mobile store, having the ability to buy and play Xbox games isn't optional.
Xbox has hinted that it's working on giving players the ability to stream their owned games via Xbox Cloud Gaming, but the functionality isn't here yet. Until it is, I'll keep complaining. Xbox Cloud Gaming simply cannot compete as a viable mobile gaming alternative if users don't also have the ability to purchase Xbox games, add them to their library, and continue to use their Xbox Cloud Gaming subscription to play them without an Xbox console. This could easily tie into the Xbox mobile store, which could give Microsoft an easy avenue to add this feature and encourage existing Xbox Cloud Gaming players to use the new storefront.
Truly offering all the power of an Xbox in your hands
With a standalone or mobile-focused subscription service that includes Xbox Cloud Gaming, and the ability to easily purchase Xbox games available on the surface and have permanent access to them via Xbox Cloud Gaming on every device, Microsoft's up-and-coming cloud gaming service would have everything it needs to be a veritable gaming platform across Android, iOS, browsers, and smart TVs.
No matter where you play, Xbox Cloud Gaming would offer all the power of an Xbox Series X in your hands. Microsoft should, of course, continue to improve the service with better performance, lower latency, increased server capacity as its userbase expands, and more features in its apps. Xbox Cloud Gaming is built on an already-wonderful foundation, and is the reason the Logitech G Cloud remains on my desk and is used almost every day. It could also be at the core of every other Android-powered handheld gaming console like the Razer Edge, especially when combined with the other investments Microsoft can make for the form factor, like an Xbox mobile store and an Xbox launcher.
Eventually, Xbox Cloud Gaming could even expand to platforms like Nintendo Switch, giving you access to almost the entirety of the Xbox ecosystem alongside the latest Zelda, Pokémon, and Mario games. The entire time, Microsoft would still be raking in the cash via the monthly subscription, developers would see increased sales and engagement, including on platforms they would never reach otherwise, and consumers win by being able to play the games they want where they want. Without Xbox Cloud Gaming, the G Cloud would 100% not be worth its asking price. With it, an entire world of potential Android and Xbox-powered handheld consoles is opened up.
Building a flagship Xbox handheld console to set the standard
Everything that I've discussed so far in this article involves Xbox developing the software and services side of Android handheld consoles, making it easier for manufacturers to develop stellar hardware to match that capability. However, I believe there's more than enough room in this nascent category for Xbox to make its own handheld console, both to be the default choice for players and to set a standard that other manufacturers can follow.
A first-party hub for all of Xbox's mobile gaming efforts
Microsoft can invest millions in developing the perfect collection of mobile-centric Xbox software and services, all of which complement each other flawlessly and with no compromises, but it doesn't matter if manufacturers don't use them. Developing a premium, flagship "Xbox Series M" handheld console, powered by Android and showcasing the very best of Xbox and Microsoft's software prowess, is how Microsoft proves it has what it takes to be a leader in this space.
Developing first-party hardware shows Microsoft's commitment to succeeding in mobile gaming, and provides a platform on which Microsoft can continue to improve all of its mobile software. It would allow its efforts in the space to be unified, and provide Xbox gamers with a "hub" device through which they can access Xbox Cloud Gaming, the Xbox mobile store, and the Xbox mobile gaming experience all through a single, polished, powerful device.
The Surface Duo 2 shows that Microsoft now has the right teams in place to develop Android hardware and software. The next step is to simply include the Xbox team in the process to make it all come together. With Microsoft repeatedly expressing its interest in expanding into mobile gaming, it's only logical to invest in the hardware that goes with the software. Not just for the potential of profiting off that hardware, but also because of the standard it sets for other companies.
A foundational reference to inspire other manufacturers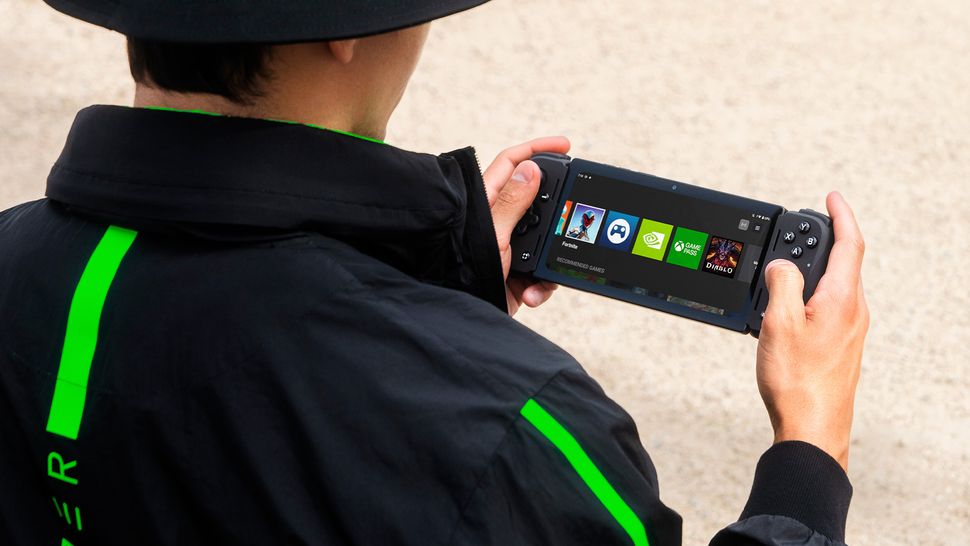 Logitech did a fine job with the G Cloud's hardware, and the upcoming Razer Edge looks to up the ante with more powerful and premium hardware. However, the G Cloud offers a compromised software experience, and the Razer Edge is liable to do the same. If Microsoft is to convince manufacturers like Logitech, Razer, and anyone else stepping up to make an Android handheld console that Xbox is the way to go for the software experience, it needs to have something to show.
A first-party Xbox Series M, or whatever Microsoft would name their handheld console, would be designed from the ground-up for Xbox Cloud Gaming and the rest of the Xbox features, and would give Microsoft a chance to show what it believes is the ideal handheld experience. Much like Surface does for Windows PCs, Xbox can create a referential device to inspire other manufacturers and take out some of the guesswork. Developing hardware is complicated and extremely difficult, but Microsoft has enough experience with doing so — and with gaming — that it has a fair shot at creating a worthwhile handheld powered by Xbox.
Cultivate a thriving, competitive ecosystem of Xbox handheld consoles
The Logitech G Cloud has opened my eyes to the possibilities that Android affords the video games industry. Modern Android smartphones and tablets are packed with enough power to natively play some impressive titles, emulation grants access to thousands of classic games from platforms long gone, and cloud streaming allows mobile gamers to experience the very best Xbox and PC games from the device of their choice.
Mobile gaming is an untapped market of raw potential for companies like Microsoft, with millions of gamers that may not be invested in a "proper" gaming platform like Xbox, PlayStation, or PC. The burgeoning category of handheld gaming consoles powered by Android offers the ultimate experience for playing the best games available on Android, and Microsoft is best positioned to capitalize on this brand-new market by taking advantage of its existing Xbox platform.
Microsoft can build an Xbox mobile store that provides a superior gaming experience to the Google Play Store and Apple App Store, pays developers more for their games and apps, and gives hardware manufacturers a way to subsidize the cost of their devices. An Xbox launcher could provide a consistent, feature-packed, unified experience across all of these devices, ensuring that gamers can take full advantage of the capabilities of both Xbox and Android in a handheld format.
At the center of all this will be Xbox Cloud Gaming, which brings the full power of an Xbox Series X to the convenient, comfortable form factor of a handheld console. The first Android handhelds are already being carried by cloud gaming, and Microsoft has all the pieces it needs to make its Xbox service the default option for most players. Combining all of this, Microsoft could be at the forefront of an evolving mobile gaming space, where players are investing more and more in gaming on Android. I, for one, can't wait to see it.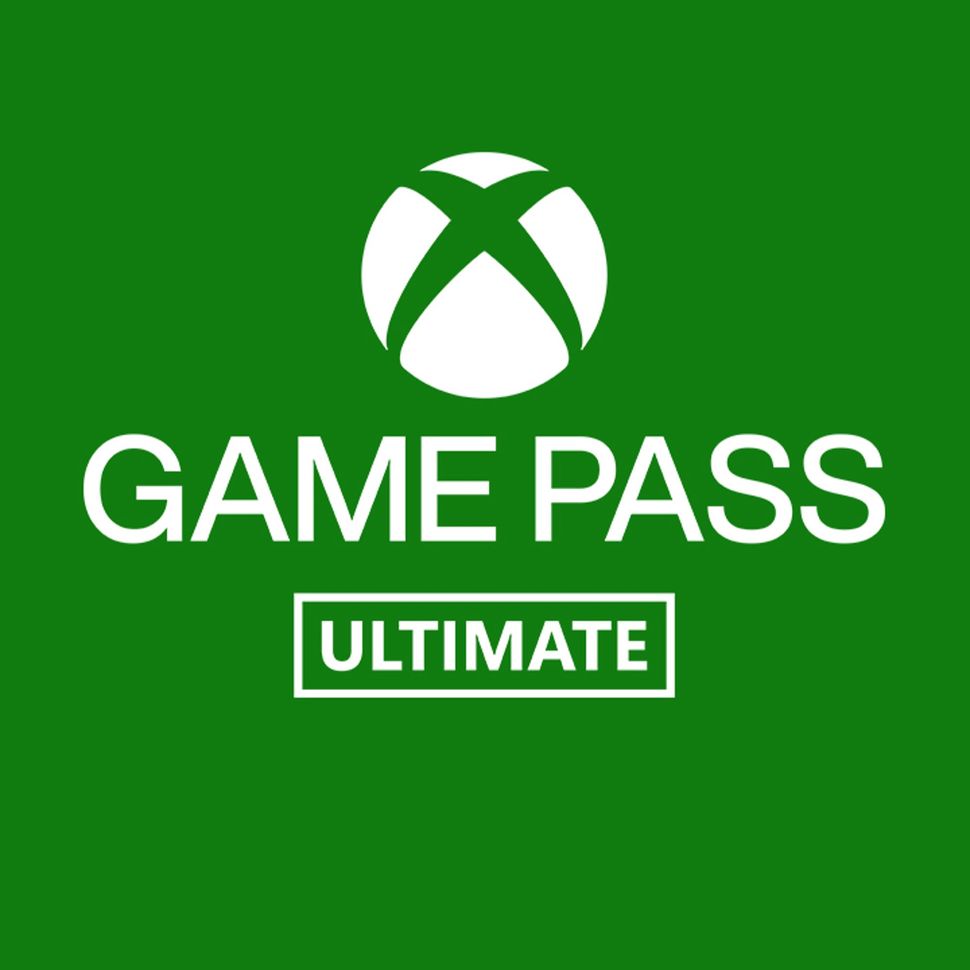 Xbox Cloud Gaming is a part of Xbox Game Pass Ultimate, and gives you access to hundreds of Xbox console games across smartphones, tablets, PCs, and even TVs via built-in controller support and touch controls.
The Logitech G Cloud is one of the first Android-powered handheld consoles, and it proves the potential of the form factor. It could've been a lot better with a little more Xbox, though.
Get the Windows Central Newsletter
All the latest news, reviews, and guides for Windows and Xbox diehards.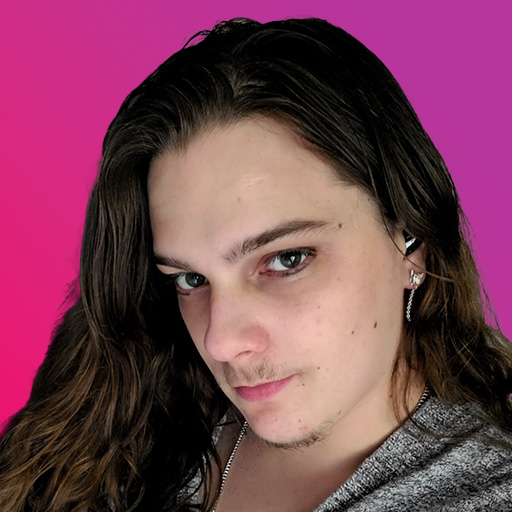 Zachary Boddy (They / Them) is a Staff Writer for Windows Central, primarily focused on covering the latest news in tech and gaming, the best Xbox and PC games, and the most interesting Windows and Xbox hardware. They have been gaming and writing for most of their life starting with the original Xbox, and started out as a freelancer for Windows Central and its sister sites in 2019. Now a full-fledged Staff Writer, Zachary has expanded from only writing about all things Minecraft to covering practically everything on which Windows Central is an expert, especially when it comes to Microsoft. You can find Zachary on Twitter @BoddyZachary.