In Los Angeles, I saw a new Xbox emerge
With renewed confidence, Microsoft's Xbox is marching to a higher level.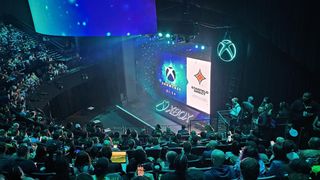 (Image credit: Windows Central | Jez Corden)
T'was the night before Christmas, and ... wait, that's the wrong holiday. It was the night before E3 2023, and ... wait, no ... E3 is dead. What exactly do we call the traditional June video game showcase season anyway these days?
Indeed, it was a very different type of Xbox Games Showcase for several reasons. Before the pandemic, video game fans, writers, bloggers, journalists, developers, publishers, and content creators of all types would descend on Los Angeles in their literal thousands to attend the Electronic Entertainment Expo, commonly known as E3. The last time I was in attendance, Microsoft had Keanu Reeves on stage to show off Cyberpunk 2077 — all blissfully unaware that not a year later, the entire world would go into mass lockdown. E3 itself will likely never return.
I've been to LA for E3 a few times and have never seen the city outside of that season. The chaos and bustle of a packed LA Convention Center were replaced by a handful of smaller, more intimate events. The famed giant triptych gaming murals on Hotel Figueroa were nowhere to be found, replaced with an ad for something my brain deemed too boring to commit to memory. The legions of gaming fans of every stripe were trimmed down to a few hundred (albeit no less awesome) Xbox FanFest attendees as Microsoft and Geoff Keighley's Summer Game Fest carry the E3 traditions forward into a new age. Even the sweltering LA June weather had departed, replaced with an overcast drawl.
Yet still, there was electricity in the air I hadn't experienced before. Energy that cut through the bittersweet nostalgia and lamentations for an E3 lost.
It's no secret that Microsoft's Xbox has had a difficult year for various reasons. But at the Xbox Games Showcase 2023, with defiance and confidence, Xbox picked itself up and reminded us why it's a huge player in this business.
Re-energized, renewed, rebooted
You probably should if you haven't watched the Xbox Games Showcase 2023. It exceeded the usual pale we've become accustomed to at Microsoft, delivering nearly non-stop compelling content for the best part of two hours.
Many of the games demonstrated at the show were previously hinted at in leaks and rumors, but each and every one over-delivered on even the wildest expectations, evaporating conjecture and codenames with their reveals. The epic-looking Clockwork Revolution, formerly known as Project Cobalt, is a steampunk FPS RPG from the masters of the craft, led by the co-creators of Arcanum, Wasteland, and Fallout. The stunning stop-motion visuals of South of Midnight showed off Compulsion Games' first outing as part of Microsoft, showcasing a big leap in quality since the days of We Happy Few. We finally saw Fable demonstrated in-engine for the first time, proving that Microsoft is capable of the big-budget photorealistic visuals that are oft the subject of envy among Xbox fans. Few other games prove that, like Hellblade II, which also had a strong showing at the event.
What really stopped the show and elevated Xbox above what it's typically known for is Starfield. The monstrously ambitious space odyssey is the brainchild of Bethesda Softworks, who have redefined the entire video game industry multiple times across its Elder Scrolls and Fallout franchises.
While the quality of the entire show was an absolute boon for Microsoft, the importance of Starfield cannot be overstated. I would argue that Starfield looks as though it could become the most broadly, most anticipated "must have" Xbox game since Halo's glory days — which are likely firmly behind it. Microsoft has lacked an answer to the broad appeal of PlayStation's high-quality action game portfolio or Nintendo's nostalgia-laden pantheon of legendary franchises. If executed as we hope, Starfield could finally put Microsoft on equal footing with its competitors regarding raw desirability.
At the Xbox event, I caught up with Sarah Bond, CVP and leader of Microsoft's game creator experience ecosystem, who noted this is the first time we're seeing some of these studios deliver under the Microsoft umbrella. "We are really seeing the first games come out from studios that we acquired back in 2018. They built those new games completely as part of the Xbox family." Sarah echoed Microsoft's intent to deliver four major tentpole releases every year. "The conveyor belts are now in cycle," she remarked with infectious excitement.
Indeed, Sarah Bond and other Microsoft staff I spoke to during the festivities felt incredibly energized, visibly elated with the reactions to the show. It felt like the team had turned a corner, focused intently and passionately on the future.
Microsoft has had some wins and losses with its studio acquisitions over the past five years, but many of the projects existed before Microsoft got involved. Few have been perhaps as notorious as Redfall, Arkane Austin's open-world vampire shooter that felt a little like the dispassionate product of ZeniMax's "pivot to multiplayer" era. The period saw service-oriented games like Fallout 76, Elder Scrolls Online, and Wolfenstein Youngblood launch haphazardly in various states of disrepair as ZeniMax sought to carve out a niche in a changing gaming landscape. At least in the case of ESO and Fallout 76, they would go on to become success stories, but I fear Redfall may end up in the Wolfenstein Youngblood camp of "games perhaps best forgotten."
I felt almost guilty for bringing up Redfall to Sarah, looking to the past when so much of what we'd seen was so future-facing. I wanted to gauge Microsoft's reaction to the situation, though, and it seemed as though it had been deeply personally affecting everyone involved.
Sarah noted that it had been "heartbreaking" to see the community's reactions to the game, looking visibly pained. Redfall was Arkane's first Xbox exclusive after being acquired. The studio is known for critically acclaimed games like Dishonored, Deathloop, and Prey, and Redfall fell far below the mark for various reasons. Sarah defended Arkane Austin, noting that gaming and Xbox itself are about pushing the envelope, and that's ultimately what the studio had attempted to do here by expanding into a genre they hadn't explored before in much depth. She also impressed upon the need to balance that with fans' expectations. She described how Microsoft had revisited some of its systems to support studios like Arkane in the future better. "For us, it presented an opportunity to look at what we do and say, 'Hey, we didn't get the balance right this time. What can we learn so we can get the balance right more often going forward?' And we absolutely have this conversation [at Microsoft]. And then you pick yourself up. Right?"
The common theme in my conversations with Sarah Bond and other Microsoft staffers that week revolved around the future. The excitement and passion radiating from Sarah Bond, Haiyan Zhang, Kari Perez, Roanne Sones, Phil Spencer, Matt Booty, Kareem Choudary, Jason Ronald, Josh Stein, and other team members I was fortunate enough to meet was truly invigorating and illustrated a team with bolstered morale.
There was an air of celebration about the whole proceedings, not just from Xbox staffers but from fans as well. It wasn't just for the powerful offerings of its game studios but also because it felt like Xbox was finally delivering on promises made many years ago.
Promises answered
There's a meme in the Xbox content creator community I'm not sure whether or not Microsoft is aware of, but it goes a little something like "Wait until next year." It essentially describes Xbox's holding pattern since 2014, as Phil Spencer and his team set out to rebuild the entire brand.
Since then, Spencer and his team have been instrumental in getting Xbox from out under Windows, elevated to a divisionary level, boasting the kinds of investment it simply hasn't had access to previously. It took a huge regime change at Microsoft to recognize the opportunity it has with gaming across mobile, cloud, business-to-business services, and, of course, its home console and PC platforms. Getting to this point has been a true slog, though.
I was originally inspired by the disastrous showing of the 2013 Xbox One to get into this business. I felt I had a better grip on where Microsoft was heading beyond much of the commentary that existed at the time, although things have improved in 10 years. The scale of the intersectionality between Microsoft's cloud, mobile, and traditional gaming experiences begins and ends with the quality of its games, ultimately. All too often, it feels like Microsoft has its grasp on something truly great, only to let it slip away. Sometimes it felt like Xbox was at risk of falling on that same path, and we've been waiting for an incredibly long time to find out otherwise.
It started when Phil Spencer was promoted to the Microsoft executive leadership table, resulting in a swath of studio acquisitions, culminating in a mega-purchase of Activision-Blizzard. The deal for Activision might not work out, but after the showcase in Los Angeles, I find myself wholly unconcerned. Microsoft seems to be on the cusp of proving that its existing teams can deliver without banking on the likes of Call of Duty and Diablo to create those highly-desirable broad-appeal experiences.
As Sarah Bond remarked, the conveyor belt of content is ramping up, and the train of anxiety about Xbox's ability to deliver has abated. At the start of the year, it seemed like the drought had ended with Hi-Fi Rush, which dropped in out of nowhere and became one of Microsoft's most impressive Xbox games of recent memory. However, the middling launch of Redfall cast Xbox back into the doldrums. Was Hi-Fi Rush some fluke? Judging by the Xbox Games Showcase 2023, it seems more likely that Redfall was the fluke — and despite my cynism, there's still every chance Redfall may find its audience with enough updates and refinements.
For many years, it felt like Xbox was floundering and struggling to get into a consistent flow with its action-oriented titles. Many of the games Microsoft has been winning critical acclaim for, fair or not, lacked the level of prestige that titles like Starfield, Fable, and Hellblade II could bring to the brand. For the longest time, it was only expected that Microsoft could deliver those experiences with Halo and Gears of War, but it finally seems that times are changing.
And soon, promises delivered
I feel as though I've been writing for years about Xbox having a bright future, but a lot of it had to be taken on faith. In Los Angeles, I felt as though that faith was rewarded, and I felt it reflected in the dozens of Xbox fans and content creators I met during my week over there.
The past disappointments and cloud of concerns have been replaced with a definitive roadmap to a brighter vision of what Xbox is becoming. Teams that are delivering high-quality content across a huge variety of genres for a broad demographic of gamers. Strategy games, racing games, shooters, RPGs, experimental titles, small games, big games, artistic games, and photorealistic games — the diversity of the roadmap took me aback, but also the relentless quality. No CGI, all in-engine, full of promise and potential. The reactions from the press, creators, fans, and even notorious detractors have been incredibly positive.
The challenges Microsoft and its teams have faced in recent years should not be underestimated. The entire gaming industry has been going through upheaval, whether it's disruptive technology, trend-chasing, the pandemic, or the economic downturn — it has been tumultuous, to say the least. But in Los Angeles, it felt as though the clouds were clearing.
I caught Xbox lead Phil Spencer right at the start of the showcase, "wait 'til you see what we open with," he remarked, visibly bristling with excitement. Fable opened the show, delivering effortlessly on every key expectation for the game. It would set the tone for the entire Xbox show and, I hope, the future of Xbox in general.
Get the Windows Central Newsletter
All the latest news, reviews, and guides for Windows and Xbox diehards.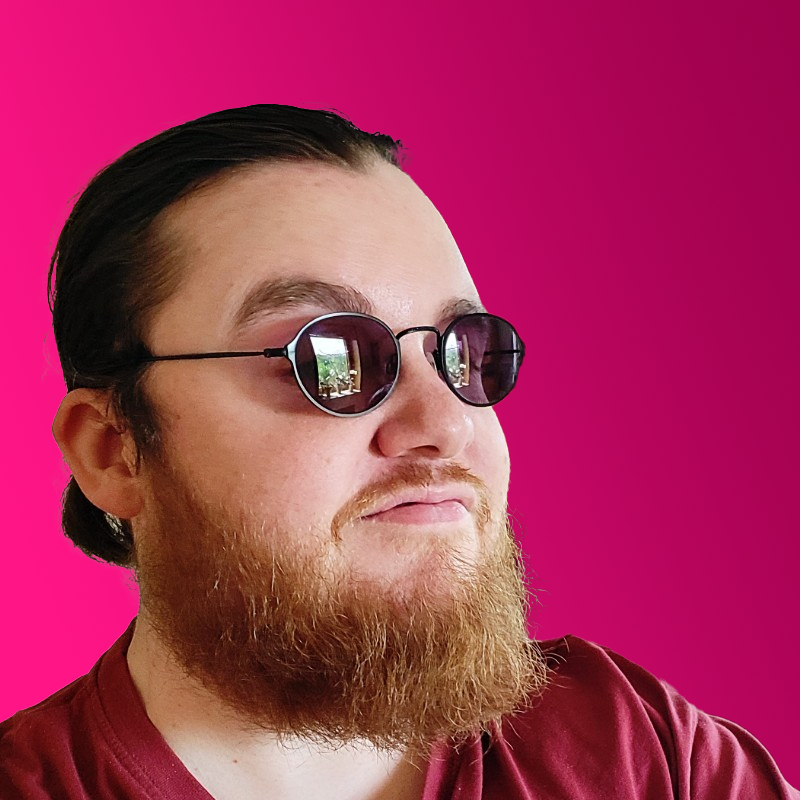 Jez Corden a Managing Editor at Windows Central, focusing primarily on all things Xbox and gaming. Jez is known for breaking exclusive news and analysis as relates to the Microsoft ecosystem while being powered by caffeine. Follow on Twitter @JezCorden and listen to his Xbox Two podcast, all about, you guessed it, Xbox!