Suicide Squad: Kill the Justice League FAQ — Gameplay, trailers, everything you need to know
Take on the iconic Justice League and save the world as the world's deadliest supervillains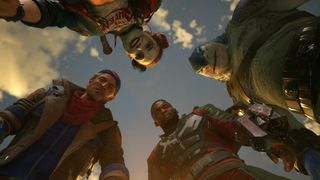 (Image credit: Warner Bros. Games)
On August 23, 2020, Rocksteady Studios revealed they were working on a videogame set in the DC Universe called Suicide Squad: Kill the Justice League. In this title, you play as a group of supervillains and assassins called the Suicide Squad, and your goal is to save the Earth from an alien invasion.
This is easier said than done as the invaders have kidnapped the world's greatest heroes, the Justice League, and has mind-controlled them to do their bidding. So not only will you have to fight an army of aliens, but you will also have to fight brainwashed iconic superheroes like Superman, Batman, and Wonder Woman.
Rocksteady Studios has been lauded by critics and fans for creating stellar, high-quality titles with its Batman: Arkham series. 2009's Batman: Arkham Asylum and 2011's Batman: Arkham City in particular are considered to be some of the greatest Batman games ever made and still hold up to this day even after over a decade from their original releases on the Xbox 360.
That pedigree coupled with letting players experience the DC Universe from the villains' perspective makes Suicide Squad: Kill the Justice League one of our most anticipated upcoming PC games and upcoming Xbox games.
Here is everything you need to know about Suicide Squad: Kill the Justice League.
Suicide Squad Kill the Justice League: What is it about?
The story is set in the same continuity as the Batman: Arkham series and takes place five years after the events of Batman: Arkham Knight. Planet Earth has come under attack by an alien invasion led by a supervillain known as Brainiac.
Brainiac's goal is to hoard as much knowledge of the universe as he can and keep it only for himself. Brainiac does this by invading planets and shrinking their capital cities (along with any citizens trapped inside) into miniature sizes so he can store them in bottles/digital storage containers. Once Brainiac acquires what he needs, he destroys whatever planet he's invading until there's no trace of it to prevent other space-faring civilizations from ever knowing it existed.
Normally, humanity's greatest heroes, the Justice League, would be on hand to deal with intergalactic evildoers like Brainiac. Unfortunately, Brainiac's army of mutants and robots has somehow managed to capture the League and brainwash them to serve Brainiac's will. Even the likes of Superman, Batman, Wonder Woman, The Flash, and Green Lantern have been unable to escape Brainiac's control.
With Earth's mightiest champions comprised, the secret US government agency, A.R.G.U.S. is left with no choice but to deploy its last resort – the Suicide Squad. The Suicide Squad (a.k.a. Task Force X) is a group of supervillains, criminals, and assassins conscripted by the government for secret military operations.
If they succeed in their missions, the crooks will be rewarded with amnesty for their crimes. If they fail or one of the villains tries to take advantage of the situation to escape, they will be killed and wiped from the history books.
The Suicide Squad has had many members over the years but for this game, the roster consists of:
Harley Quinn (a.k.a. Harleen Quinzel): a former psychiatrist who worked at Arkham Asylum before becoming a psychotic killer after falling in love with Batman's nemesis, the Joker.
Deadshot (a.k.a. Floyd Lawton): an assassin and gun-for-hire who is an expert marksman with every firearm ever made.
Captain Boomerang (a.k.a. George Harkness): a notorious criminal who robs banks and gets into fights with The Flash by using an array of technologically advanced boomerangs.
King Shark (a.k.a. Nanaue): a humanoid shark creature who possesses supernatural powers derived from an ancient Shark God.
The Suicide Squad is led by Amanda Waller, a ruthless government official who oversees A.R.G.U.S. Amanda's mission for the Suicide Squad is to infiltrate the city of Metropolis (which is under siege from Brainiac's forces), stop Brainiac from destroying the Earth, and kill the mind-controlled Justice League.
Suicide Squad Kill the Justice League: What is the gameplay like?
The gameplay of Suicide Squad: Kill the Justice League will feature open-world exploration and third-person shooting combat. You will be exploring the city of Metropolis for items to upgrade your gear and searching for a means to kill the Justice League.
Along the way, you will meet various characters of the DC Universe like The Penguin or Lex Luthor, and complete quests for them to obtain lucrative rewards. Some of these rewards can help you obtain new abilities for your characters by unlocking them in their skill trees.
Combat will involve players utilizing the Suicide Squad's arsenal of superpowers, gadgets, and guns to lay waste to Brainiac's forces. Players can switch between back and forth between controlling each member of the Squad outside of combat to see which character's play style is their favorite or appropriate for the situation.
For example, you can play as King Shark to bulldoze through armored enemies with explosives and magic-empowered ground stomps. Then in another fight, you can switch to playing as Captain Boomerang and use his fast mobility and homing boomerangs to pick off some of the more evasive enemy types.
Suicide Squad: Kill the Justice League can be played solo or with other players in four-player co-op. Do note that due to the multiplayer functionality, this game will always require an internet connection to be played, whether it's for solo or co-op. The good news is that Suicide Squad: Kill the Justice League will support full cross-platform and cross-progression for online co-op, so every player can experience the story together regardless of what platform they're playing on.
Suicide Squad Kill the Justice League: When it is coming out and on what platform?
Suicide Squad: Kill the Justice League will be released on February 2, 2024, on Xbox Series X, Xbox Series S, PlayStation 5, and PC via Steam and Epic Games Store.
Suicide Squad Kill the Justice League: Will there be a special edition and pre-order bonuses?
There will be a Standard edition and a Deluxe Edition of Suicide Squad: Kill the Justice League along with pre-order bonuses for each edition. The content of each edition is as follows:
Swipe to scroll horizontally
Standard Edition
Access to the base game and all its free post-launch DLC content updates including playable characters, story missions, items and more.
Access to all seasonal free battle pass tiers
(Pre-order bonus/separate buyable DLC) Four "Classic" themed cosmetic outfits for each member of the Suicide Squad.
(PlayStation 5 digital pre-order bonus only) Four "Rogue" themed cosmetic outfits for each member of the Suicide Squad.
Swipe to scroll horizontally
Deluxe Edition
All the content and pre-order bonuses from the Standard Edition.
Four "Justice League" themed cosmetic outfits for each member of the Suicide Squad.
A special pistol, sniper rifle and heavy weapon themed after the notorious Batman villain, Black Mask.
Four "Squad Golds" themed weapon dolls for each member of the Suicide Squad.
A premium battle pass token.
(Pre-order bonus) 72-hour early access to Suicide Squad Kill: the Justice League, prior to its main launch on February 2, 2023.
No job is too big or dangerous for the Suicide Squad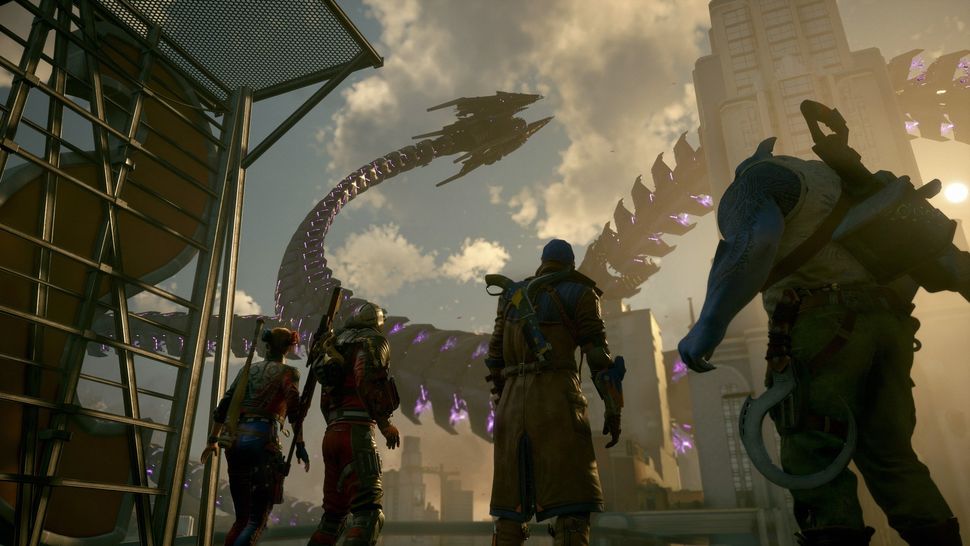 Suicide Squad: Kill the Justice League is shaping up to be an intriguing take on the DC Universe, as there aren't many videogames based on the property where you play as the villains exclusively. Not to mention, the game looks visually stunning and can potentially be an exciting co-op experience if you get four players together to wreak havoc across Metropolis.
In addition, this game will receive free post-launch updates that will add more playable characters and missions to indulge in. I'm personally hoping that Bane becomes playable, as he is one of my favorite Batman villains and has been a member of the Suicide Squad in the comics.
That being said, will Suicide Squad: Kill the Justice League's gameplay, multiplayer features, and free content update plans be enough to help it live up to Rocksteady Studios' legacy and become one of the best Xbox games? How on Earth are the Suicide Squad going to be able to defeat Brainiac and his legion of monsters and mind-controlled superheroes?
Join the Suicide Squad on their mission to find out when Suicide Squad: Kill the Justice League launches on February 2, 2024.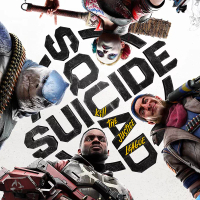 Suicide Squad: Kill the Justice League
Recruit assassins and supervillains of the DC Universe to save the world from the intergalactic conqueror Brainiac and take out brainwashed superheroes like Superman, Batman, and Wonder Woman. Cause mayhem across Metropolis alone or with your buddies in four-player online co-op.
Pre-order at: Amazon | Xbox | GMG (Steam)
Get the Windows Central Newsletter
All the latest news, reviews, and guides for Windows and Xbox diehards.
Alexander Cope is a gaming veteran of 30-plus years, primarily covering PC and Xbox games here on Windows Central. Gaming since the 8-bit era, Alexander's expertise revolves around gaming guides and news, with a particular focus on Japanese titles from the likes of Elden Ring to Final Fantasy. Alexander is always on deck to help our readers conquer the industry's most difficult games — when he can pry himself away from Monster Hunter that is!