Xbox fans debate whether Microsoft should drop the Xbox Series S 'feature parity' clause
The Xbox Series S is struggling to keep up with some features which has led to the delay of a very high-profile game.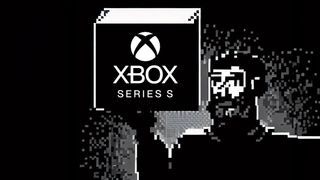 (Image credit: Windows Central)
Recently, the debate over Microsoft's Xbox hardware strategy for this console generation has re-emerged, following the delay of a very high-profile game.
Baldur's Gate 3 launched on PC finally after a few years in early access and has taken the world by storm. Racking up almost a million concurrent players on Steam, Baldur's Gate 3 has solidified itself as one year's biggest releases, all while bucking some of the more annoying modern game industry trends. No battle passes, no microtransactions — just dozens of hours of epic storytelling, stunning visuals, and infectious combat. And it's also a game that isn't coming to Xbox, at least not yet.
Baldur's Gate 3's Xbox release date is essentially a mystery, making it a defacto PlayStation console exclusive when it hits PS5 next month. And sadly, the Xbox Series S "feature parity" has been to blame.
Indeed, Microsoft's two-tier Xbox console generation has seen a lot of scrutiny since it was initially announced, with some developers suggesting the pint-sized Xbox Series S could "hold the generation back." This article from 2020 points to various developer's comments from Remedy, to id Software, although many of the tweets cited have since been deleted.
Criticisms of the Xbox Series S emerge at a fairly steady cadence from across the industry. The benefits for consumers are quite clear, though. It's cheaper, it's smaller, and it can run every major current-gen game, albeit with compromises in performance. As we head deeper into the generation, and graphics features get more demanding, concerns about whether or not the Xbox Series S will be able to keep up are growing.
What are the core problems? Are there easy solutions to these problems? Or, is the whole thing just totally overblown? Let's examine it together, and I'd love to get your comments in the section below as well.
Xbox Series S parity: The Problem
In essence, the reason we're not getting Baldur's Gate 3 on Xbox Series X|S at the same as PlayStation, is due to Microsoft's feature parity clause between the two consoles. The Xbox Series X is the more powerful (more expensive) of the two consoles and can handle almost anything current-gen games throw at it. The Xbox Series S is another story, though.
Generally speaking, games on the Xbox Series S run at a lower resolution or lower frame rate (or sometimes both) to accommodate its specs. Many games tend to match the Xbox Series X for frame rate, usually taking a hit to resolution instead. The Xbox Series S is essentially a 1080p machine as such, designed for monitors or smaller TV sets, or even portable Xbox Series S monitor attachments, giving it an almost laptop-like portability. The Xbox Series X is designed for sharper, larger 4K TVs, offering better image quality.
Where things get murky is Microsoft's feature parity clause. This stipulation suggests that games released on both the Xbox Series X|S need to have the same feature set, and can only diverge on performance-related things like frame rates or resolution. And this is causing issues for certain features which do require performance overhead.
For Baldur's Gate 3, getting parity for split-screen co-op across Xbox Series X and S has been blamed for the game's delay. Baldur's Gate 3 is a Dungeons & Dragons-like RPG, where two buddies can take command of different members of the party to go off and do different things, collaborating together and so on. Larian is releasing the game on PlayStation 5 in September with the feature attached but noted that they're having difficulty getting the feature running on the Xbox platform, owing to the Xbox Series S. Microsoft is supposedly involved in helping the optimization effort, with Larian noting that it hopes to have an update on the Xbox version "by the end of [2023]."
Split-screen is a fairly hardware-intensive feature these days, and Microsoft itself has dropped it from some of its games after previously announcing it. Halo Infinite notoriously was announced to have split-screen gameplay like the Halo games of yore, only for the feature to get canceled. Forza Motorsport, slated for October 2023, has also "delayed" its split-screen feature beyond launch. You have to wonder if optimizing for the Xbox Series S is to blame here — but it's unlikely that Microsoft would admit it were it the case.
MS should not budge on their parity clause. If they want to solve the issue (real or perceived) they need to either increase their marketshare so devs would lose money not optimizing for the Series S on day 1 or update their tooling to make their efficiency techniques easier to… https://t.co/OxBsuXmpheAugust 13, 2023
Split-screen co-op is a relatively niche feature in today's connected online world, but contention arises over the possibility that the Xbox Series S could struggle to keep up with other basic gameplay features as we get deeper into the generation. We've already started to see games struggle to hit 60 FPS on the Xbox Series X, including the upcoming flagship exclusive RPG Starfield, and that's an internally-developed game. I outlined the potential problems with the Xbox hardware strategy in a recent article, but it boils down to the fact that the Xbox Series S has the smallest console footprint out there right now.
Developers like Larian are not building their games from the ground up for the Xbox Series S, owing to resources, and since it represents the smallest audience base for its games. Yet, that means the Xbox platform suffers in its entirety as a result. How can Microsoft prevent this from happening in the future? Or is it even a big deal?
Xbox Series S parity: Possible solutions
Baldur's Gate 3 is a particular sore point, owing to the game's rapid rise in popularity and the ongoing narrative that developers see Xbox as a lower priority. It was major news when Square Enix announced that Final Fantasy is coming back to the Xbox platform — after years of skipping the console arbitrarily. Baldur's Gate 3 is one game, but it could contribute to a downward spiral of people thinking they need a PlayStation 5 to ensure that the major games they want will be available. This is why exclusives (like Xbox's Starfield, or Nintendo's exclusives, etc.) remain so important — but that's an article for another day.
In any case, assuming situations like Baldur's Gate 3 could happen again, or could even happen more frequently, what are the potential solutions? As games get more demanding and continue to target PlayStation 5 first, we could feasibly see the Xbox Series X|S platform further deprioritized, but also, it could just be a load of nothing.
Solution #1: Do nothing. Perhaps Baldur's Gate 3 really is a one off.
It has been suggested to me by Xbox engineers that issues like Baldur's Gate 3's split-screen feature boil down to the game not being built with the Xbox Series S in mind. Indeed, games are typically either developed for the PS5 or PC first and then ported to other platforms after the fact, and it's natural to presume that the Xbox Series S would be a low priority for a lot of developers if not all of them. It's the smallest footprint and also doesn't offer the best visual representation of their art.
That said, split-screen co-op is a rare feature these days, and rarer still in a game like Baldur's Gate 3. It could simply be the case that the entire discourse is overblown and will be forgotten in a week or two ... until the next time it happens, at least.
Solution #2: Better tools, better documentation, better support for developers.
One of the most catastrophic launches in recent memory for Xbox was that of Redfall, whose shallow co-op experience was punctuated by poor performance across its different platforms. Despite being marketed at 60 FPS, the game launched at a middling 30 FPS on Xbox Series X|S, with performance dips in tow.
Microsoft has an internal team whose job is to support developers to get the most out of their games on the Xbox platform, however, months later, Redfall has yet to see 60 FPS on either console despite previously promising to do so. It makes sense to effectively cut and run on Redfall at this point realistically, since I doubt the game has any players left. However, the situation accentuates the idea that Microsoft could probably do more to support developers both internally and externally to prevent issues like this from occurring.
I've been told that Microsoft generally has good developer support, but perhaps more could be done here.
Solution #3: Ditch the parity clause specifically for split-screen co-op.
Baldur's Gate 3 is Steam Deck verified, but owing to the Steam Deck's form factor and its specs, Larian opted to disable split-screen co-op on that device, although you can re-enable it by changing the launch options to make it think it isn't running on the Steam Deck. In any case, the essence of the discussion there is that if the device isn't "right" for a certain feature, should Microsoft allow developers to turn it off completely?
In discussing this on my XB2 Podcast this past week, we offered the devil's advocate take that, potentially, it could lead to a slippery slope. Playing devil's advocate here, what if publishers like EA began to push Microsoft to sideline the Xbox Series S for other features beyond split-screen? What if publishers like Take-Two pushed Microsoft to allow developers to drop support for the Xbox Series S completely?
There are somewhere in the region of 30 million Xbox Series X|S consoles in the wild, and a large amount of those are Xbox Series S owners. It could be a PR disaster if Microsoft were to downgrade support of the Xbox Series S and undermine its own platform. If it was specifically for split-screen though, would it be a big deal? Considering how niche the feature supposedly is?
Xbox Series S parity: My opinion
Microsoft is spending roughly $70 billion on Activision-Blizzard, makers of Call of Duty, World of Warcraft, and other major franchises. The acquisition will boost Microsoft's overall gaming portfolio, and give them a major boost when it comes to marketing Xbox consoles, once the Call of Duty PlayStation marketing alignment expires in the near future. Microsoft seems to have had issues getting enough silicon to actually manufacture its Xbox Series X|S consoles, with Xbox lead Phil Spencer acknowledging the stock issues during Microsoft's Xbox Games Showcase 2023 event.
A lot of these problems do come back to market share at the end of the day. If Xbox was beating PlayStation 2:1 instead of the other way around, I suspect we wouldn't be seeing as many issues with the Xbox Series S. The PlayStation 5 is more similar to an Xbox Series X in that context, making direct ports easier. When games are built for the Xbox Series X|S first, we generally haven't seen the same issues, although the delay to Forza Motorsport's split-screen co-op and the outright cancellation of Halo Infinite's split-screen co-op could be evidence to the contrary.
Personally, I think if split-screen co-op really is as niche a requested feature as it seems to be, dropping support guarantors for that specific feature makes sense. It's not fun if the technical choices Xbox has made for its platform are preventing the launch of games outright. I'm sure the vast majority of Xbox Series S owners would rather play Baldur's Gate 3 without split-screen co-op, rather than have a delay, although I'm sure no surveys have been conducted as such. It needn't lead to a "slippery slope" of downgraded Xbox Series S support if Microsoft stands firm on other features. Microsoft can mitigate the chances of the Xbox Series S being left behind by growing the relevancy of the Xbox Series X|S install base in general, by boosting stock levels (and there's evidence that this is happening). They could also invest in growing its teams for developer outreach, to support the latest graphics tech, while also optimizing the Xbox OS to squeeze as much juice out of the metal as possible.
Or it could all just be a flash in the pan. Given the fact Starfield is launching at the start of September 2023, widely expected to make best Xbox game lists for 2023, perhaps it's a secret blessing that Baldur's Gate 3 is delayed. I just hope that it remains the exception, rather than the rule.
What do you think? Hit the comments, and also check out our upcoming Xbox games list for alternative ideas on what to play now and in the near future!
Get the Windows Central Newsletter
All the latest news, reviews, and guides for Windows and Xbox diehards.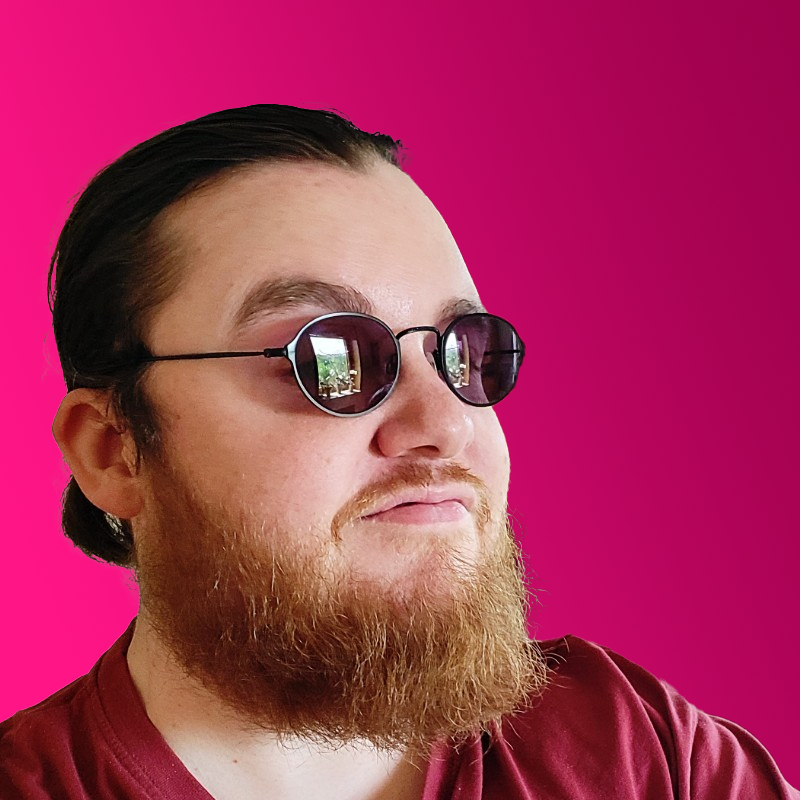 Jez Corden a Managing Editor at Windows Central, focusing primarily on all things Xbox and gaming. Jez is known for breaking exclusive news and analysis as relates to the Microsoft ecosystem while being powered by caffeine. Follow on Twitter @JezCorden and listen to his Xbox Two podcast, all about, you guessed it, Xbox!