NVIDIA GeForce RTX 2070 Super and NVMe SSD can run Unreal Engine 5 demo on PC
It'll work with a powerful GPU and a great SSD.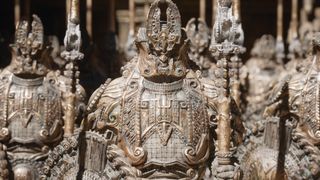 (Image credit: Epic Games )
What you need to know
Recently, Epic Games unveiled Unreal Engine 5.
The tech demo was showcased on a PlayStation 5.
It was unclear if the demo could run on PC.
Recently, Epic Games' Kim Libreri confirmed it could given specific hardware requirements.
A few days ago, Epic Games revealed Unreal Engine 5 for Xbox Series X and PlayStation 5 (PS5). Since then, there's been some confusion about whether the photorealistic demo would work on PC, even with slightly less powerful cards than what are found in the Xbox Series X and PS5.
World Today News compiled a list of statements from Epic Games to demonstrate what would be needed to get "Lumen in the Land of Nanite" running on PC.
Let's start with the basics about what Nanite does. Epic Games said the following in a press release to describe the benefits of the new system.
Epic Games Chief Technology Officer (CTO) Kim Libreri revealed the mission behind the technology.
The company further confirmed that this level of performance can be achieved on a PC. Epic Games founder Tim Sweeney added the following.
World Today News was able to confirm that the tech demo can run on an NVIDIA GeForce RTX 2070 Super GPU with a solid-state drive (SSD). Ideally, the gaming machine would have an NVMe SSD, which offers faster data transfer rates. The writer wrote the following, paraphrasing CTO Libreri.
If you're interested in Unreal Engine 5 games on PC, you should invest in a powerful GPU — like something from our best graphics card roundup — and NVMe SSD later in 2021 when the engine launches and games are possibly available. An NVIDIA RTX 2080 laptop managed to run the demo at 40 frames per second.
Asher Madan handles gaming news for Windows Central. Before joining Windows Central in 2017, Asher worked for a number of different gaming outlets. He has a background in medical science and is passionate about all forms of entertainment, cooking, and antiquing.
Well if people weren't listening before they should now. The SSD while absolutely will help. In moving gaming forward, isnt going to provide a magic graphics boost. There is a point where raw speed is held back by the CPU/GPU. It's a balance between rendering power and fast Assest streaming. Anything really around 2gb/s of SSD raw speed is more than enough for the next 5 years of gaming. Next next Gen when they have probably around 32 GB ram then 10gb/s of raw speed will be the minimum for Assest drawing. This Gen 8-9gb/s is overkill. Especially when the CPU and GPU top out on Resolution and framerate.

I imagine that the high speed SSD is going to be an absolute godsend for open world games, as it doesn't matter how much the GPU can render if the drive can't send it to the screen quickly enough. But again, it all depends on the game in question. For example the SSD is going to give HUGE improvements to Sea of Thieves, but likely very little to Gears 5.
Windows Central Newsletter
Thank you for signing up to Windows Central. You will receive a verification email shortly.
There was a problem. Please refresh the page and try again.