Get a lifetime subscription to premium web development courses for $50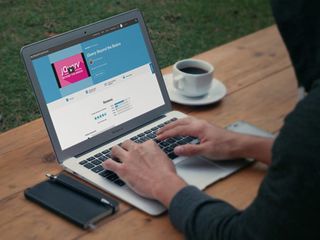 A career in web development is a career well-invested in today's marketplace. Many companies are moving to an entirely online business model, and if you're looking for job security, you'll want to get in on the development side if you're at all interested. Or maybe you're already a developer, but you have been for 20 years and haven't really kept up with current technology and trends.
Update your web dev skills for $50
Going back to school can be costly and probably isn't the most efficient way to use your time, especially if you're already in a full-time career. You need online courses that you can access from anywhere, at any time, on your own time. But those can be expensive as well, so where do you look?
Look at Windows Central Digital Offers and look at the SitePoint Premium Courses Lifetime Subscription. You'll gain access to over 80 ebooks, 70 courses, and 300 tutorials, covering everything from coding in CSS, HTML, JavaScript, and more to key coding frameworks and libraries, like jQuery, Node, TypeScript, and more. You get a lifetime subscription to all of this content for $49.99. These courses and ebooks together generally retail for $450, but at Windows Central Digital Offers, you save 88%.
The best part of this bundle is that new content is uploaded monthly, and you'll get unlimited downloads for all the ebooks, courses, and tutorials that come out. Learning all these new skills is imperative if you want to keep competitive in today's business world, so you'll also learn about Google Maps API and how to manipulate HTML5 video with JavaScript, as well as a host of other new techniques. And, of course, you'll be educated on the essentials, like WordPress, Git, project management, and more.
Update your web dev skills for $50
If you want to stay relevant in the web development world, you need to update your skills and learn the latest techniques. Check out SitePoint Premium Courses, but don't check them out for $450. Check out a lifetime subscription at Windows Central Digital Offers for $49.99.
Get the Windows Central Newsletter
All the latest news, reviews, and guides for Windows and Xbox diehards.