Hands-on with Windows 10 build 17035 showcasing new changes and features
Build 17035 of Windows 10 features yet more improvements and changes to the OS, including Edge improvements, Fluent Design additions and more.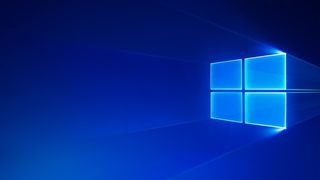 (Image credit: Microsoft)
We're back with another build video, showcasing all the noteworthy new changes, features and enhancements present in the latest Windows 10 Insider Preview builds. This week, we're taking a look at build 17035, which includes a few noteworthy additions including changes to Fluent Design, Settings and more.
Also new in this build is a text suggestions when typing with a physical keyboard, Near Share, and the ability to mute a tab within Microsoft Edge. So far, most of the Redstone 4 preview builds have been focused on adding smaller, useful features and changes over any big new features. That will likely change soon however.
Other fixes and smaller changes in this build that we didn't cover in the video include:
ATTENTION DEVELOPERS: We fixed an issue from the previous flight where launching an app with a debugger attached caused it hang at the splash screen. Debugging UWPs now works again.
When the default location is set on your home or office PC, Cortana now knows to show you location-based reminders in the area on your PC. Your default location can be set in the Maps app.
We've updated Cortana Collections to now support light theme.
We're making some changes to the Data Usage settings page under Settings > Network & Internet — you'll notice some differences in this build. Not everything is working so stay tuned for an announcement in a later flight when everything is up and running.
We fixed an issue where some Store download errors were unexpectedly displaying on the Windows Update history page.
We've updated the Action Center to now use Fluent Design's Reveal. You'll also notice we've updated "Clear all" to now say "Clear all notifications" to improve discoverability.
We fixed an issue where it wasn't possible to swipe to clear notifications from the Action Center in the last few flights.
We fixed an issue where dismissing an alarm notification above lock resulting in the alarm sound continuing to play despite being dismissed.
We fixed an issue where after uninstalling an app, its pinned tile might still exist on the Start Menu.
We fixed an issue where after connecting via Remote Desktop the first local launch of Start menu would show Start briefly clipped to the top half before animating in the bottom.
We fixed an issue where after upgrading the Start Menu might contain multiple listings of apps with only the name "NoUIEntryPoints-DesignMode" and a grey tile.
We fixed an issue where it wasn't possible to rename files in File Explorer when using the Small Icons view.
We fixed an issue where using the File Picker from a UWP app would show an error saying "multiple selections aren't allowed" when attempting to pick multiple images from a phone connected to the PC via USB.
We fixed an issue resulting in "Occasionally show suggestions in Start" being reset after upgrading.
We fixed an issue resulting in a drop in Start menu reliability in the last two flights.
We fixed an issue where notifications with progress bars wouldn't update while the Action Center was open.
We fixed an issue where valid characters in the touch keyboard were unexpectedly disabled in password fields for certain keyboards.
We fixed an issue where you couldn't switch to alpha mode when using the touch keyboard using a third party Japanese IME since the key wasn't available.
We fixed an issue where the input indicator state wouldn't be preserved across reboot if set to something other than the default value.
We fixed an issue resulting in the touch keyboard coming up unexpectedly after setting focus to Start when in tablet mode.
We fixed an issue resulting in ink strokes in OneNote sometimes unexpectedly changing thickness after interacting with buttons in the app.
We fixed an issue resulting in the touch keyboard not coming up in certain text fields with the keyboard docked in tablet mode.
We fixed an issue where words would sometimes get duplicated when using the handwriting panel in certain apps.
We fixed an issue resulting in screen flickering in the last flight after bringing up the game bar, volume slider or other on-screen UI when playing fullscreen DirectX9 games.
We fixed an issue resulting in Forza Horizon 3 unexpectedly failing to run with an "unsupported graphics card" error on some laptop configurations.
We fixed an issue where pressing Shift + Del while editing the URL of a favorite would delete the favorite entry instead of performing a Cut action.
We fixed an issue from the previous flight where changes made to About:flags in Microsoft Edge wouldn't persist.
Build 17035 is now available to Insiders in the Fast and Skip Ahead rings. You can check out the changelog for this build here. Make sure you let us know below if we missed any undocumented changes!
Windows Central Newsletter
Get the best of Windows Central in in your inbox, every day!
Zac Bowden is a Senior Editor at Windows Central. Bringing you exclusive coverage into the world of Windows on PCs, tablets, phones, and more. Also an avid collector of rare Microsoft prototype devices! Keep in touch on Twitter: @zacbowden.
Windows 10 is slowly becoming annoying as f***. The more control panel futures that are fully proofed are brought to this so called settings interface, the more futures are actually lost. With every update their is a downgrade. Before their was simple to change the freaquin' ip and all, now you need to run through 1000 steps till you find something that can take you to the normal NIC interface. Apps association IS A MESS!!! I hate it, i don't want it, we don't need it. Let Control panel as it is. Stop destroying it's futures with amateurish crapp for God sake!

You're not forced to use Windows

Actually, i am. Their are people that work in microsoft environment, not everybody plays duck hunt on their pc and can't wait for the next unstable update, you know? Grow up. Apparently for you and all this kids here, the world is made out of two Hauses, yours and your neighbors. By the way, you... are not forced to comment;).

Then go use Windows 7, 8, 8.1, MacOS or Linux then and stop complaining. Not everyone has the same usage case as you, so stop speaking for everybody, YOU might not want these features but others do!!!!

What futures? Lost of futures do you mean?

wow, running out of your prescription meds?

Doesn't write very good English either....Is there a pill for that ?

For you, it is one, called antidung. Made by Dumbopharma.

Running out of patience, what is your excuse for ignorance?

Where are features list ???

There's literally a link right in the post!

Ain't nobody got time to read that!

I'm waiting this on stable channel because of the bug of no possibility of renaming a file in explorer. Basic thing.

Which will be fixed long before it reaches the Production Ring.

Oh look, Neo The Nerd sounding like he's speaking for the rest of us or for Microsoft. Why don't you follow your own advice, you might not find it annoying but ektosknot does. Everyone's opinion here is valid because the UI is a *subjective* experience.

You'll be waiting until April 2018 mate.

It will be nice to try it out when they get a fix for AMD processors.

Expect next build with more features.

Has anyone heard when those of us with AMD processors will be getting this build?

windows 10 is really looking great again
Windows Central Newsletter
Thank you for signing up to Windows Central. You will receive a verification email shortly.
There was a problem. Please refresh the page and try again.