Intel i7-13700K vs Intel i7-14700K: Should you upgrade?
The i7-14700K promises to be the fastest i7 option yet with 5.6 GHz max turbo frequency.
14th Gen Intel power

The 14th Gen Intel Core i7-14700K boasts some impressive upgrades with 20 cores and 28 threads stemming from four more Efficient-cores (E-cores) than the prior 13th Gen 13700k. Intel also promises more gains with AI-assisted overclocking thanks to Intel's Extreme Tuning Utility (XTU).
For
20 total cores
8 Performance-cores
12 Efficient-cores
Exceptional performance
2.5-5.6 GHz bandwidth
33 MB Intel® Smart Cache
Against
Same Max Memory Size
Same Max Memory Bandwidth
Performance gain over 13th Gen is minimal
13th Gen staying power
While not the new and shiny, the 13th Gen Intel Core i7-13700K CPU is still no slouch. With very close specs to its new counterpart in the 14700K and just missing out on 0.2 GHz max frequency and 4 Efficiency-cores, the 13700K is still a great option if you don't need to have the newest toy on the block.
For
16 total cores
8 Performance-cores
8 Efficient-cores
24 total threads
Same memory size and bandwidth as the 14th gen CPU
Against
4 fewer Efficient-Cores
No support for Intel's new AI feature in its Extreme Tuning Utility (XTU)
With Intel's surprise launch of the 14th Generation, the question arises: is the all-new 14th Gen Core i7-14700K CPU worth it? While the performance jump may not be as drastic as previous generations, as our Intel Core i7-14700K review noted, the chip delivers excellent gaming and video editing performance. However, our 13th Gen Intel Core i7-13700K review also praised that chip, so sticking with your current processor may be more cost-effective.
Nonetheless, if you're considering an upgrade, the Intel Core i7-14700K offers definitive improvements for the same price as the 13th Gen launch. What's more, Intel's strategy of using the same socket size for the last three generations facilitates hassle-free and cost-efficient upgrades.
Let's look deeper at these two CPUs by breaking down the available features and performance. You might be shocked at how similar they are in a head-to-head showdown.
Core i7-14700K vs. Core i7-13700K: Features
With the launch of the 14th Gen Intel CPUs, the world is excited to get their hands on them and benchmark their favorite game to get a few more frames. One feature Intel is excited about is AI-assisted overclocking. 14th Generation unlocked desktop processors now include the new Intel XTU (Extreme Tuning Utility) AI Assist feature, which can help overclock 14th Gen K-series CPUs for even better gains in performance.
Some of the best features of the new CPUs are their forward-facing connectivity. Intel promises support for Wi-Fi 6/6E, Bluetooth 5.3, and the new Wi-Fi 7 and Bluetooth 5.4. They also boast Thunderbolt 4 compatibility and support for Thunderbolt 5 with up to 80 Gbps of bi-directional bandwidth.
Getting to the processor itself, the 4 extra Efficiency-cores should allow better threading in demanding tasks such as gaming and video creation. Improved overclocking will give enthusiasts and tinkerers their excitement, as well as support for DDR5 XMP, speeds well beyond 8,000 mega transfers/second (MT/S) will help AAA video games and the ever-devouring Chrome browser to keep up with RAM-intensive tasks.
Swipe to scroll horizontally
| Header Cell - Column 0 | Core i7-14700K | Core i7-13700K |
| --- | --- | --- |
| Cores | 20(8P, 12E) | 16(8P, 8E) |
| Threads | 28 | 24 |
| Processor Base Power | 125W | 125W |
| Base clock | P: 3.4GHz E: 2.5GHz | P: 3.4GHz E: 2.5GHz |
| Boost | P: 5.5GHz E: 4.3GHz | P: 5.4GHz E: 4.2GHz |
| Turbo Boost Max 3.0 | 5.6GHz | 5.4GHz |
| Overclockable | Yes | Yes |
| cache | 33 MB Intel® Smart Cache | 30 MB Intel® Smart Cache |
| Memory | Up to DDR5 5600 MT/s Up to DDR4 3200 MT/s | Up to DDR5 5600 MT/s Up to DDR4 3200 MT/s |
| Integrated graphics | Intel® UHD Graphics 770 | Intel® UHD Graphics 770 |
| Socket | LGA 1700 | LGA 1700 |
| Cooler | None | None |
As we can see in this side-by-side comparison, both CPUs offer the same memory types and speed options, the same integrated GPU, and even the same power usage.
The 14700K has slightly higher frequencies (5.6 GHz vs. 5.4 GHZ) and cache size, though.
All of this adds up to a small leap in performance, but to see how much of a leap, let's look at some benchmarks.
Core i7-14700K vs. Core i7-13700K: Benchmarks
Image 1 of 10
For this comparison, we grabbed benchmarks from Cinebench, Blender 3.3 Classroom, Blender 3.3 Junkshop, Blender 3.3 Monster, Corona 1.3, CPU-Z, GeekBench 5.0, GeekBench 6, and PC Mark 10.
While Benchmarks aren't the end-all-be-all for everything, they are one of the only tried and true, as well as universally depended on formulas for evaluating and testing performance metrics.
Looking at the results, the Intel Core i7-14700K seems to be about 10-15% more performative than the Intel Core i7-13700K in some tests. That's not a lot and something you won't notice daily for productivity and only marginally for video games (a few extra frames). And if gaming is your goal, going with a better GPU would deliver more significant results than upgrading your chip.
Core i7-14700K vs. Core i7-13700K: Which should I buy?
Overall, the consensus online is that the i7-14700K is more of the same from Intel. Here's what we recommend:
If you currently use a 13th Gen Core i7-13700K, skip the i7-14700K, as the performance gain of 10 to 15% versus cost ratio doesn't warrant an upgrade. The exception to the above is if you have a 13th Core i5 and want an i7, then going for the 14th Gen i7-14700K is fine.
The more straightforward recommendation is for owners of 12th Gen Intel processors, as upgrading to the i7-14700K makes more sense than those with 13th Gen. The jump in performance is much more dramatic.
If you're coming from an even earlier Intel (11th Gen or lower) or an AMD chip (if switching), get the i7-14700K. Read our best motherboard guide to get started; you'll need that and the processor.
Price-wise, there isn't a massive gap between the prices of the 13th Gen i7-13700k and i7-14700K, and if you need to upgrade today to play the new DLC in Cyberpunk or handle a more intensive workflow, jumping into the 14th Generation is the right choice. (That said, watch for clearance sales on 13th-generation processors because you might be able to save some money to get some faster RAM or a better SSD.)
Are you looking to upgrade your CPU? Do you think the upgrades to the i7-14700K are worthy of a new generation? Let us know in the comments.
Intel Core i7-14700K 14th Gen CPU
The Core i7-14700K is finally here. Whether it's time for you to upgrade, or you just need to have the newest and best technology, the 14th Gen i7 has got you covered.
Get the Windows Central Newsletter
All the latest news, reviews, and guides for Windows and Xbox diehards.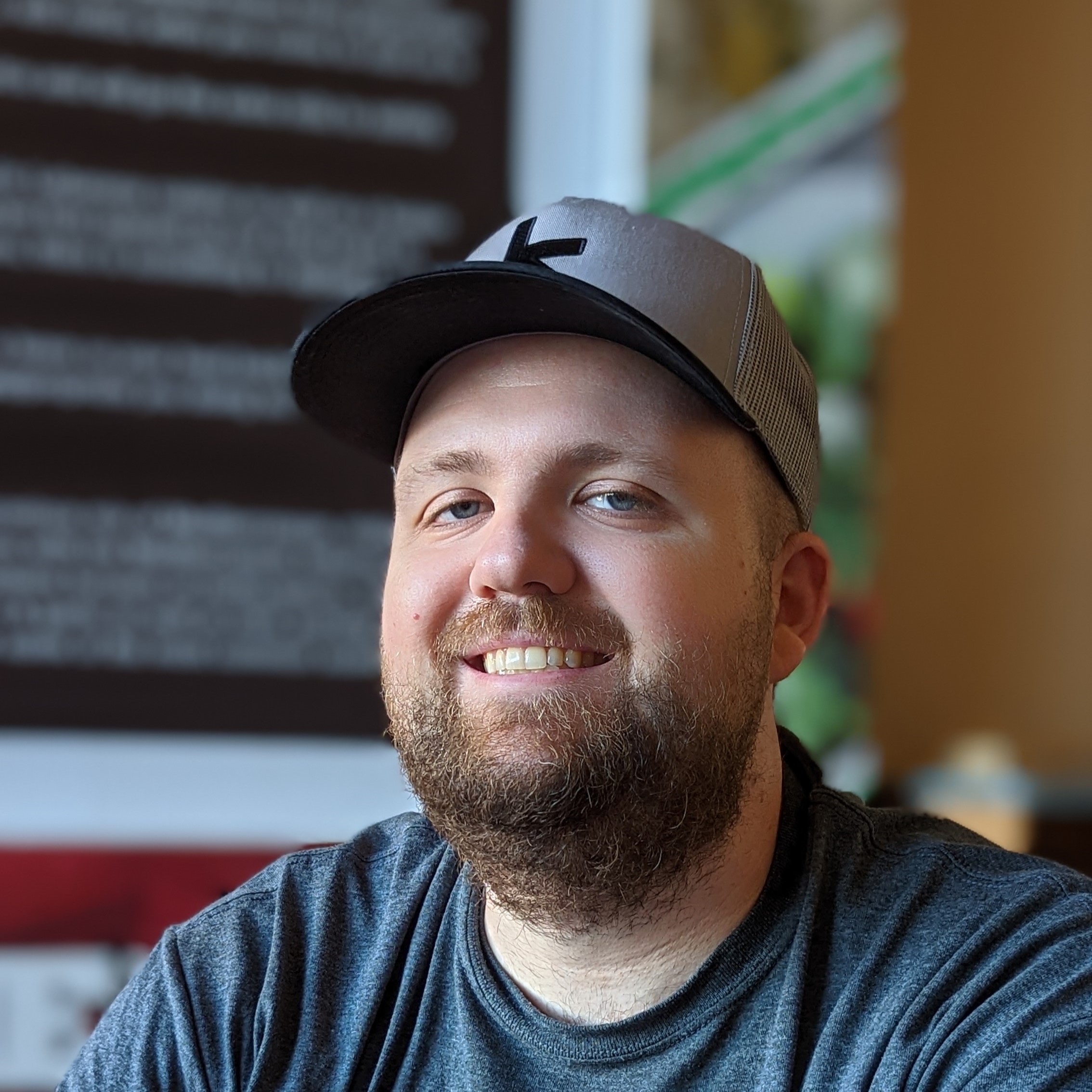 Colton is a seasoned cybersecurity professional that wants to share his love of technology with the Windows Central audience. When he isn't assisting in defending companies from the newest zero-days or sharing his thoughts through his articles, he loves to spend time with his family and play video games on PC and Xbox. Colton focuses on buying guides, PCs, and devices and is always happy to have a conversation about emerging tech and gaming news.