The usual pros and cons found in any gaming laptop are still present in this 8th Gen refresh of the Legion Slim 7i, including thunderous fan noise while playing intense games. Still, it's offset by an impressive performance by the apparently perfect pairing of Intel's 13th Gen i9-13900H CPU and NVIDIA's RTX 4070 laptop GPU, squashing my usual benchmarks with results well over the 60 FPS range. However, Lenovo needs to rethink its inclusion of number pads and full-size SD card readers on gaming laptops. We want a LAN port instead.
Pros
+

Effortless AAA gaming in the 60-120Hz range.

+

Surprisingly capable performance on battery power.

+

Subtle 'non-gamer' design with a solid chassis.
Cons
-

Gamers want Ethernet LAN, not number pads.

-

Fans are so loud that headphones are a necessity.

-

Touchpad could have been much bigger.
Why you can trust Windows Central Our expert reviewers spend hours testing and comparing products and services so you can choose the best for you. Find out more about how we test.
Searching for the best gaming laptop is a confusing journey of sifting through manufacturers, all claiming to offer the same thing: desktop-grade performance on the go. Some can deliver, but others miscalculate critical aspects that never appear in advertising. Thankfully, Lenovo is a well-adjusted vendor in the laptop space, at least for the business-conscious audience, but pivoting to gamers shouldn't be so tricky, right?
At first glance, the Legion range looks like Lenovo re-purposed some leftover ThinkPad shells and adjusted the internals to fit more intense thermal solutions, which isn't a bad idea, but it'll take some testing to see if it works. I'll run the usual benchmarks and break my findings into straightforward categories for my Legion Slim 7i (Gen 8) gaming laptop review to help you decide if it's worth your cash.
Disclaimer: This review was made possible by a review unit provided by Lenovo. The company did not see the contents of the review before publishing.
Legion Slim 7i: Pricing, specs, and availability
Lenovo sells a customizable 'build your PC' Legion Slim 7i model through its official storefront alongside three stock 8th Gen series variants. Also available via third-party retailers, including a Best Buy exclusive duplicate of the Intel Core i9-13900H model with an RTX 4070 GPU tested in this review, the stock models start at $1,770 MSRP for an entry-level Intel Core i7-13700H CPU and RTX 4060 GPU.
Legion Slim 7i specs
Price: $2,100 (MSRP); $1,650 (reviewed)
CPU: Intel Core i9-13900H
GPU: NVIDIA GeForce RTX 4070 L
RAM: 16GB DDR5-5200
Storage: 1TB M.2 2280 PCIe Gen4 TLC
Display: 16-inch, IPS WQXGA
Battery: 6hr 10m (benchmarked)
Size: 19.9 x 357.7 x 259.3 mm
Weight: <2 kg (claimed) 2.11kg (weighed)
Lenovo provided me with its top-spec Legion Slim 7i Gen 8 model, which usually retails for $2,100, featuring an Intel Core i7-13900H CPU; however, the price was discounted to $1,650 at the time of writing for a 21% discount. Packaged only with an AC adapter suitable for your region, it's available for purchase now.
Each Legion Slim 7i variation features an Intel 13th Gen H-series mobile processor, promoting powerful performance for thin and portable machines for gamers and other enthusiasts. All three stock models include a 240Hz IPS panel supporting up to a 2560 x 1600 resolution with HDR 400 and the latest Wi-Fi 6E standard for ultra-first wireless networking.
Memory is the same for each stock model, with 16GB of soldered LPDDR5 clocked at 5200MT/s, but you can upgrade to 32GB for an extra $55 if you configure your own Legion Slim 7i spec. You'll always get a single M.2 2280 PCIe Gen4 TLC solid-state drive with either 512GB or 1TB of storage space, and the latter is available as a $50 upgrade for a custom build. NVIDIA GeForce RTX mobile GPUs handle the visuals with either an RTX 4060 or 4070 L, with the more powerful graphics tied to the Core i9-13900H CPU option bundled with a 1TB SSD. There's also a fingerprint reader built into the power button, no matter which model you choose.
Going directly to the official Lenovo store, you can upgrade the Legion Slim 7i Gen 8 to a 3.2K (3200 x 200) screen for $15, but the maximum refresh rate drops from 240Hz to 165Hz. Maxing out all the hardware options alongside the boosted display, including Windows 11 Pro for a $70 premium, an i9-13900H CPU, RTX 4070 L GPU, 1TB SSD, and 32GB of RAM, would cost you $2,549 before any discounts.
Lenovo Legion Slim 7i (Gen 8) recommended configuration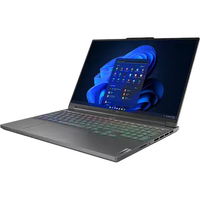 i9-13900H | RTX 4070 | 16GB DDR5 | 1TB SSD (82Y30004US)
Unsurprisingly, the exact spec that Lenovo sent me is what I would happily recommend, if only because everything else in its range is a downgrade. Since this Slim 7i enjoys discounts on its official storefront and third parties like Best Buy, I'd recommend springing for this top model.
Legion Slim 7i: Design and build quality
It's a relief to see a trend of more normal-looking gaming laptops in recent years, with Lenovo among the manufacturers resisting the urge to fully embrace sci-fi aesthetics with a chassis that looks like a disassembled UFO. A Legion motif is stamped into the lid, opposite a traditional metallic Lenovo icon, just like you would see on any ThinkPad. It's slim but weighs 2.11kg compared to Lenovo's 'under 2kg' claim, feeling dense but not too heavy.
The unmistakable giveaway that exposes the Slim 7i as a gaming-centric machine is a conspicuous array of vents, ready to exhaust heat as efficiently as possible while you're playing high-end games. A protruding dock sits behind its screen hinge to house a variety of ports chunkier than the side-mounted USB-C options, including 3x USB-A 3.2 Gen 2 (1x with always-on 5V2A power,) HDMI 2.1, and AC power — a clever decision by its team of designers when you consider the intended audience.
A gaming laptop is far more likely to be flanked at both sides by a mouse and external keyboard or joypads, so trailing AC cables are better suited at the rear. Still, there was a missed opportunity to include Ethernet LAN on this thick dock, especially considering how many ultra-thin laptops still manage to side-mount their HDMI-out ports.
Gamers are one of the few remaining audiences that still avoid Wi-Fi where possible, opting to reduce the chances for increased latency by sticking to wired networking. A 2.5Gb port would have better suited the Slim 7i, perfectly aligning with its marketing by advertising a no-compromise solution to lag-free gaming.
Image 1 of 3
I'm blessed with strong Wi-Fi coverage in my home. However, I'd still prefer a LAN option on as many gaming laptops as possible since not everyone is lucky enough to have reliable connections in bedrooms or other far-reaching rooms. It might seem like a niche feature to focus on, but you should consider your network environment before picking up hardware solely designed for gaming if you plan to play online.
A combination audio input/output sits alongside 2x previously mentioned USB-C ports on the left-hand side, with one offering Thunderbolt 4 usefully highlighted by a bolt icon.
The other is rated for USB 3.2 Gen 2 speeds, but both USB-C ports offer DisplayPort 1.4 output and 140W power delivery regardless. The right side holds only a 4-in-1 SD card reader and a physical webcam shutter. I can't imagine gamers regularly relying on full-size SD cards, but it's practical enough for microSD with adapters to expand the storage of handheld devices.
Legion Slim 7i: Display
Image 1 of 3
Swipe to scroll horizontally
| Setting | Brightness | Black | Contrast | White Point |
| --- | --- | --- | --- | --- |
| 0% | 9.7 | 0.00 | 0:1 | 7100 |
| 25% | 63.8 | 0.05 | 1360:1 | 7100 |
| 50% | 140 | 0.12 | 1210:1 | 7000 |
| 75% | 337.1 | 0.25 | 1340:1 | 7000 |
| 100% | 528.2 | 0.41 | 1280:1 | 7100 |
Lenovo advertises this version of the Legion Slim 7i with a WQXGA (2560 x 1600) 16:10 IPS panel supporting up to 240Hz of VRR (variable refresh rates) and around 3-5ms response time. By default, Windows 11 sticks to the native resolution with a 150% zoom, and HDR is disabled, though it is VESA DisplayHDR 400 certified and can be activated in settings. G-Sync is available when using the dedicated RTX 4070 L GPU alongside the various NVIDIA 40-series enhancements like DLSS for image upscaling and reduced screen tearing.
Testing the panel with a SpyderX Pro colorimeter shows the advertised 500-nits brightness is totally achievable when the brightness is ramped up to 100%, and dropping to the minimum 0% creates a comfortably dim output for gaming in the dark. Only 100% sRGB is claimed by Lenovo, which is accurate. Still, a lower result of 80% of Adobe RGB and 80% of P3 means creators looking for perfect color accuracy won't be satisfied with this gaming laptop.
Nevertheless, the screen looks gorgeous in motion at 240Hz, and the colors are vibrant enough for gaming. Enable HDR for supported apps and games, and you get a pretty spectacular experience that makes the lower color accuracy results less of an issue. All this is housed in a lid with skinny bezels and a rigid hinge that allows the laptop to open with a single finger.
Legion Slim 7i: Keyboard and touchpad
Lenovo includes its Legion TrueStrike keyboard with the Slim 7i, supposedly designed for intense gaming. Per-key RGB lighting certainly fits that theme and looks fantastic with a few tweaks in the Vantage companion app. For example, the third pre-set RGB profile triggers a reactive ripple effect as you type, but the default speed is far too slow, looking more like a slow-pulsing neon sign from a gas station than a cyberpunk keyboard.
Interchangeable keycaps are advertised in its marketing, but there's no sign of a keycap puller in the box and no sets of replacements in the compatible accessories category of the official Lenovo store. Nevertheless, I doubt I'd ever feel tempted to swap out the keycaps since the default set perfectly complements the Slim 7i chassis. The per-key RGB does most of the heavy lifting for customization options anyway.
As on most Lenovo keyboards, a 1.5mm travel distance feels perfectly tactile. Having recently written my ThinkPad X1 Yoga (Gen 8) review, the same slight protrusion of each key is still excellent for touch typing. I'd happily dim the keyboard backlight to save battery power without worrying about losing my place, except for a couple of occasions caused by the dropped arrow keys and Lenovo's inclusion of a number pad shifting everything to the left.
The numpad is somewhat of an elephant in the room because I can't figure out how it appeals to gamers. Don't get me wrong; there was a steady period where I thought giving up a numpad would drastically affect my workflow. However, I've written almost every article with a 60% SteelSeries Apex Pro Mini since its review and haven't looked back. Plus, it's the same keyboard I use for evenings of gaming, and I've never felt like I would benefit from a dedicated number pad.
It's functional, and boy, can you type 2FA codes with rapid accuracy when logging into Steam, but that's where the novelty ends. I'd gladly sacrifice any inclusion of a numpad in favor of side-mounted speakers to enhance the stereo effect for every gaming laptop. Perhaps cutting it out would have saved the arrow keys from dropping below the bottom row and allowed for a larger touchpad, which would have been hugely appreciated.
The touchpad isn't bad, but Lenovo advertises it as 'large' when it's not. I'm not asking for physical mouse click buttons, just something that makes better use of the free space around the bottom side of the chassis. Hidden left and right buttons are embedded in the bottom in a typical fashion. Still, it's too easy to accidentally press both together, causing failed right clicks because I wasn't far over enough on this left-aligned touchpad.
Legion Slim 7i: Gaming and performance
It wouldn't be much of a revelation for me to say that the Legion Slim 7i performs brilliantly with processor-focused benchmarks since it's packing a "thin enthusiast" 13th Gen Intel Core H-series CPU with 14 cores and 20 threads. A quick keyboard shortcut (Fn + Q) switches between thermal modes, identified by an RGB ring light around the combination fingerprint reader power button.
I switched to the red 'performance' setting for tests, which comes with the caveat of thunderous fan noise. Not a great surprise, given the number of vents, and the slim design must come with a trade-off. The i9-13900H placed mostly where I expected it would, slightly below some more monstrous gaming laptops with chunkier chassis designed for improved airflow.
Image 1 of 6
My colleague Zachary Boddy reviewed the Lenovo Legion Pro 5i (Gen 8) and pointed out a thicker design, so its i7-13700H was presumably able to barely edge past the Slim 7i in Geekbench 6 benchmarks thanks to slightly less thermal throttling. Otherwise, the numbers all fit the theory of coming below the high-end i9-13950HX from Intel's 13th Gen but above most 12th Gen performance-focused laptop equivalents.
On the graphics side, the NVIDIA GeForce RTX 4070 L fits into the middle of the 40-series laptop category, but I wouldn't necessarily market it as mid-range. If you're primarily playing on AC power (and let's face it, you will be,) then the Slim 7i barely breaks a sweat while maintaining the 60-120 FPS range on high-ultra settings for modern AAA games. Drop to 1080p while utilizing the power of NVIDIA's DLSS upscaling tech can push you closer to the maximum 240Hz refresh rate of its WQXGA screen.
Image 1 of 6
Cyberpunk 2077 is eager to default to its ultra graphics preset with ray tracing enabled on launch, but it means averaging 49 FPS as you navigate the shiny streets of Night City. I dropped the resolution to 1080p, disabled ray tracing, and activated DLSS frame generation on the Legion Slim 7i to catapult up to an average of 173 FPS.
It's the same story with high-end titles like Far Cry 6 and Shadow of the Tomb Raider, leading with the default 1600p resolution and across-the-board high graphical settings that will hold you above 60 FPS. However, DLSS can upscale a slightly lower resolution in favor of substantial performance gains pushing gameplay over 120Hz.
Booting up a competitive shooter like CS:GO showed no struggles, easily maintaining a 240 FPS+ frame rate during multiplayer matches. I know, it's not exactly a cutting-edge shooter anymore, with Counter-Strike 2 just around the corner. Still, most eSports enthusiasts would likely tell you they prioritize framerates over visual fidelity anyway, so the Legion Slim 7i is an excellent fit for these titles.
Finally, including Tobii Horizon allows for simple head tracking in supported games. While not as impressive as the intricate eye-tracking tech offered by the same manufacturer, you can use it to adjust your view in games like Euro Truck Simulator 2. A slim audience, I know, but I'm all for it.
Legion Slim 7i: Battery life
Testing the average battery life of a gaming laptop is a necessary evil, despite the consensus that trying to play games while traveling is a recipe for disaster. While it's true that most aren't up to the task of all-day performance, the Legion Slim 7i gave a surprisingly impressive effort in benchmarks and even battery-powered gaming tests.
Coming in at a little over six hours in our PCMark 10 battery rundown test, which emulates everyday use of a standard laptop opening common apps and video conferencing, nestles the Slim 7i closer to business-grade machines than its gaming siblings. It's lightyears ahead of the Lenovo Legion Pro 5i (Gen 8) results, which saw it barely manage two and a half hours, and ranks higher than the 18-inch behemoth Razer Blade 18 results that came in at under five hours.
More eye-opening than the general lifespan test, the Legion Slim 7i impressed with its gaming performance on battery power. Sure, after an hour or so of playtime, you're greeted with warnings to connect to AC for charging, but an average FPS of over 120Hz on Cyberpunk at high settings and 1080p with DLSS enabled is no joke. Any titles with less demanding visuals would run even better and drain less power, too.
You would have the challenge to claw me away from my Steam Deck and move to a gaming laptop for portable play, but if you were caught out for a few hours and wanted to get some game time in without worrying about a dead battery, the Slim 7i would have your back. The only caveat is the 'performance' thermal mode isn't available on battery power, but the 'auto' mode doesn't seem to struggle, and anything more would drain the power so quickly it would have the whole effort somewhat pointless.
Legion Slim 7i: Webcam and audio test
Audio playback sounds better than expected, considering the standard double 2W speaker setup on the Legion Slim 7i. It's not too dissimilar to a high-end tablet, which is a relief when firing up such a slimline laptop and expecting a dreadful listening experience. Lenovo advertises Nahimic by SteelSeries as the technology behind the speakers, claiming a 3D audio experience, but realistically it's just a reasonable effort at stereo.
The webcam and built-in microphone are equally surprising, picking up vibrant images and clear audio without the awful limitations expected of such microscopic hardware built into a chassis as thin as this. Realistically, you'll want to wear a decent pair of headphones or a gaming headset while playing AAA titles because the fan noise will always outrank any potential of these speakers. Still, the setup is good enough for casual use and even some light content creation.
Legion Slim 7i: Competition
Exact matches for the Legion are slim (pun intended,) but ASUS does offer a strong alternative in its 2023 ROG Zephyrus G16. Selling for as low as $1,599.99 at Best Buy as I'm writing this review, it features the same i9-13900H CPU and RTX 4070 L GPU combo paired with a 240Hz panel. However, it's a 16:9 screen, so you're getting a maximum 2560 x 1440 screen resolution, which might feel more appropriate for games, but I'm a sucker for 16:10 and 3:2 with new laptops.
Alternatively, the HP Omen Ascend (2023) bumps the CPU to an i9-13900HX, keeping the RTX 4070 L GPU the same. It's a 16:10 screen running up to 240Hz, just like the Legion Slim 7i, but you're paying extra for the processor. Discounted to $1,999.99 at Best Buy as I'm searching, it's usually listed for $2,300, which is far less appealing compared to Lenovo's offering. HP does cover the Omen Ascend in a gorgeous all-white chassis, which would look significantly more subtle than your average gaming laptop (if it weren't for the highlighted WASD keys.)
Legion Slim 7i: Should you buy it?
You should buy this if …
You want the best value gaming laptop without going overboard.
You have reliable access to strong Wi-Fi networks.
You love number pads.
You should not buy this if …
You rely on Ethernet connections for lag-free gaming.
You need to maintain a quiet gaming environment.
You hate number pads.
If Lenovo keeps making laptops like this, they'll be within a shot of becoming my new favorite hardware manufacturer. Adding per-key RGB keyboards and a slick logo on the chassis doesn't help avoid that strange feeling that Legion machines are nothing more than re-purposed ThinkPad shells, but who cares if they are? If nothing else, it might explain the unusual inclusion of a full-size SD card reader and the lack of an Ethernet port (which is baffling for lag-conscious gamers.)
However, the performance on display from the i9-13900H CPU and RTX 4070 L GPU combo is spectacular, even on battery power, which similarly impresses with its lifespan during casual tasks.
Lenovo could take a few extra steps to separate its Legion range from the business-focused flagships, but I appreciate its resistance to going overboard on ugly aesthetics. It's not the best gaming laptop I've ever used overall, but it checks enough boxes to come highly recommended as a proper bang for your buck option.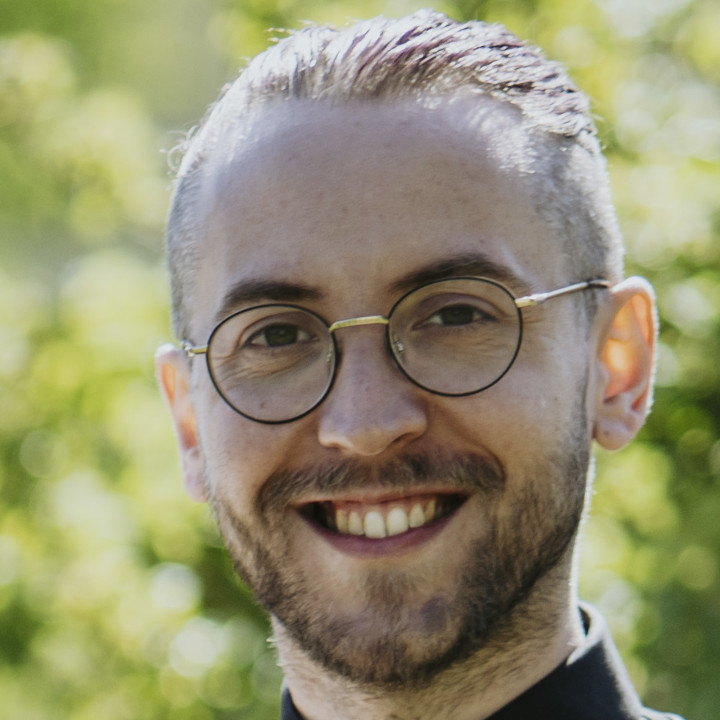 Ben is the channel editor for all things tech-related at Windows Central. That includes PCs, the components inside, and any accessory you can connect to a Windows desktop or Xbox console. Not restricted to one platform, he also has a keen interest in Valve's Steam Deck handheld and the Linux-based operating system inside. Fueling this career with coffee since 2021, you can usually find him behind one screen or another. Find him on Mastodon @trzomb@mastodon.online to ask questions or share opinions.