New Elgato capture cards on the way, touting HDMI 2.1 and support for up to 8K/60 HDR passthrough
Elgato is coming in hot with its upcoming HDMI 2.1 capture cards.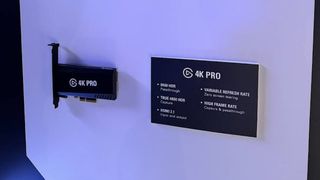 (Image credit: Senpai Gaming)
What you need to know
An image has surfaced from Elgato's Twitchcon booth of two new upcoming capture cards from the company.
There are two models, one being an internal card and another that is external.
These capture cards support HDMI 2.1 and work with various software platforms.
---
Elgato has a new range of capture cards coming in the form of the 4K X and the 4K Pro, and they look like will be able to fulfil any and all needs required by content creators. These images come courtesy of the Senpai Gaming YouTube channel which is owned by Harris Heller. The main image is taken from Elgato's booth at TwitchCon, with the capture cards on show for all to see.
The external 4K X is looking like a solid improvement over the HD60 X released last year. It offers 4K/144 HDR10 capture and playthrough, up to 1080P/240 high refresh rate capture, and it's plug and play across Windows, Mac and now iPad. The internal 4K Pro option will bring 8K/60 HDR passthrough with true 4K/60 HDR capture. This replaces the 4K60 Pro Mk.2 which has been around for a few years now. Both of these capture cards bring HDMI 2.1 input and output.
Harris said this on the Senpai Gaming account along with the image:
What is Elgato?
Elgato is a company dedicated to providing the best possible tools for content creators and professionals. They produce a range of products, from video capture cards, to studio lighting, to audio solutions and much more. They even announced a teleprompter recently.
Elgato was bought by Corsair, one of the largest PC component and peripheral companies in the world, back in 2018. Since then, it has solidified its place amongst the set-ups of creators and is the go-to brand for these types of solutions.
Are you interested in the new capture cards coming from Elgato? How could you fit these into your creative workflow? Let us know in the comments.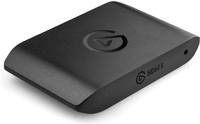 Elgato HD 60 X $199 $149 at Amazon
The excellent Elgato HD60 X is on sale giving you HDR10 recording capabilities with incredibly low latency for practically any HDMI-connected game device, from Xbox, to PlayStation, or a docked Nintendo Switch.
Get the Windows Central Newsletter
All the latest news, reviews, and guides for Windows and Xbox diehards.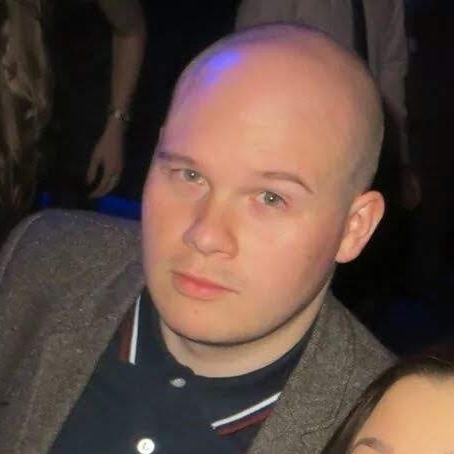 Dan is a tech contributor on Windows Central. A long time Xbox gamer and former partner on Microsoft's retired streaming platform Mixer, he can often be found crying into a cup of tea whilst thinking about Windows Phone. You can follow Dan on Twitter where you will find him talking about tech, Formula 1 and his latest victories in Battle Royale games.